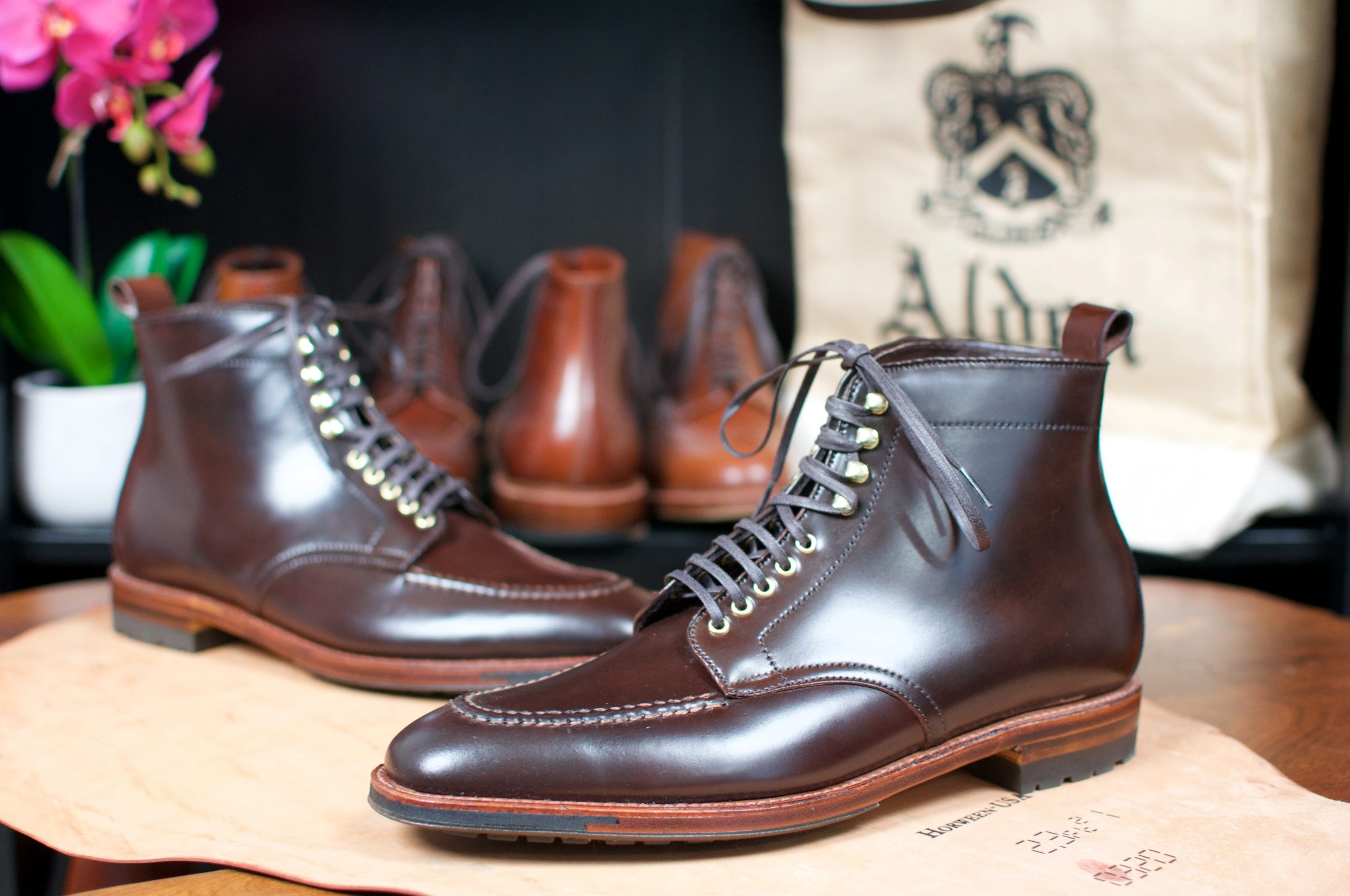 Alden Mocha Shell Cordovan Plaza U-Tip Boot
Alden typically makes their shoes out of Black and Color #8 Shell Cordovan, but sometimes they get to make shoes out of Whiskey, Ravello, or Cigar Shell Cordovan. They hardly get colors outside of that color spectrum, so it is truly special when you get something outside of those shades. These are one of those special offerings, as they are made out of Mocha Shell Cordovan. So, what is this new and relatively unique shade of Shell Cordovan? Well the best way to describe it is as a combination of Color #8 and Cigar Shell Cordovan. Overall, it has a brown tone to it, but it has a burgundy or red undertone to it, whereas Cigar has a brown tone to it, but with an olive undertone to it. This is best shown, vice explained, so here is a comparison of them next to my Cigar Indy Boots from Leffot.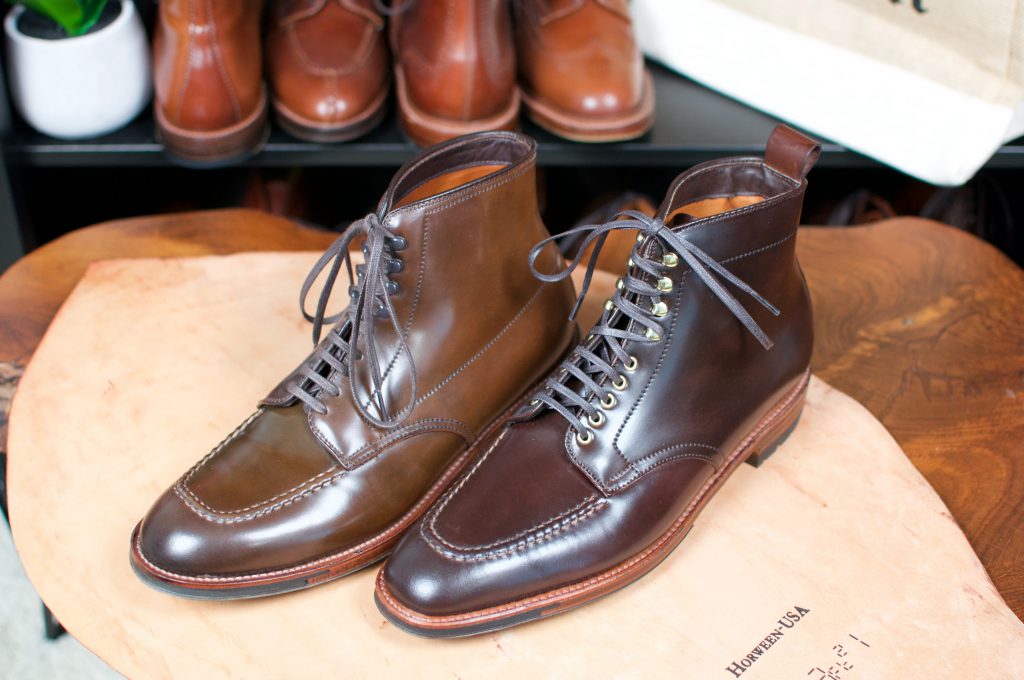 There have only been 4-5 other runs of Mocha Shell Cordovan to date and this order was about as confusing as they come. They were supposed to be Mocha Shell Cordovan, and then months after the order was placed, I was informed that they ran out of Mocha Shell Cordovan and that they have converted it to Cigar Shell Cordovan and that it would have matching hardware instead of the Brass Hardware. And then they arrived (at least the first half of the order did)… and they came with Brass Hardware, causing us to begin questioning what we actually received. After getting in contact with Alden, it was confirmed that these were indeed made out of Mocha Shell Cordovan. Will the second half of the order come in as Mocha and have Brass Hardware? I don't know, and honestly, we won't know until they come in…
This boot holds a special place in my heart and that isn't just because of the beautiful, unique shade of Shell Cordovan. The Plaza "Indy" or U-Tip Boot is an amazing design. It is because it is frankly one of my all time favorite models that Alden does. My affinity for this design goes all the way back to 2012, when Frans Boone started doing this model in Color #8 and Ravello Shell Cordovan. Although the Ravello Shell Cordovan model has continued to evade me, I did purchase a Color #8 Shell Cordovan.
This boot follows the general styling queues of Alden's famous Indy Boot, with the skin stitched apron, but modernizes and formalizes it, but using Alden's sleeker Plaza Last, creating a truly beautiful and sleek boot.
This Mocha Shell Cordovan boot features contrasting brass hardware and is founded on a Commando outsole. The sleekness of the design is confirmed with a flat, 360 degree welt line, that helps to keep the formal appearance of the boot. The Mocha Shell Cordovan is nicely paired with Alden's magnificent Antique Edges. The boots have a fun twist, by having the pull tabs. Overall, these are just a stunning pair of boots!