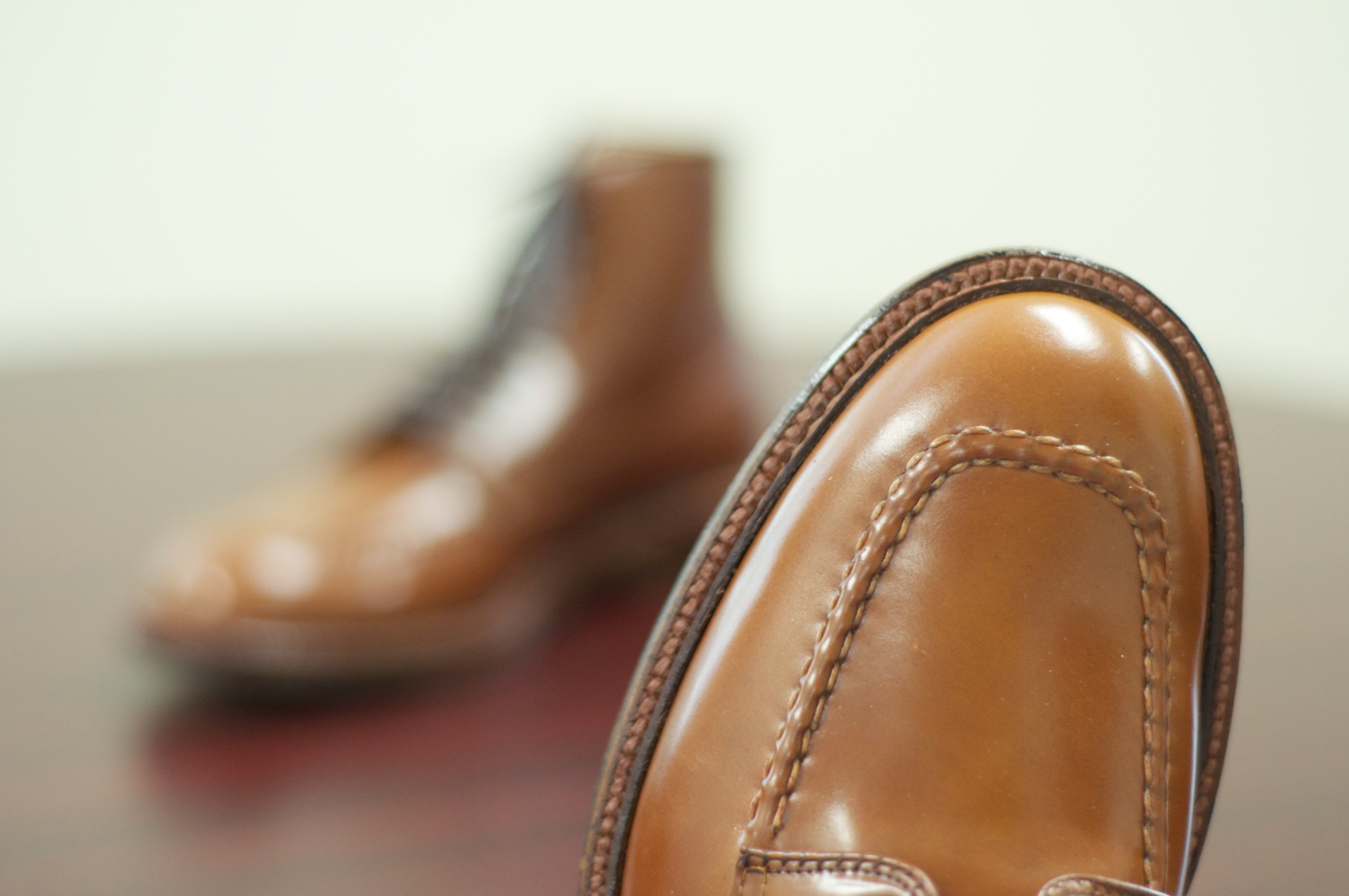 Alden Whiskey "Indy" Boot
After a roughly two to two and a half year wait after I first contacted Alden of Madison, the highly sought after and seldomly made Whiskey Shell Cordovan "Indy" Boots have arrived. These special bad boys were made on the traditional Trubalance Last and feature a Double Leather sole with a Split-Reverse (or Waterlock) welt. I am actually strongly considering the option of putting a "Toppy" on the soles to protect the soles and increase their longevity and to protect the front toes from my normal wear pattern.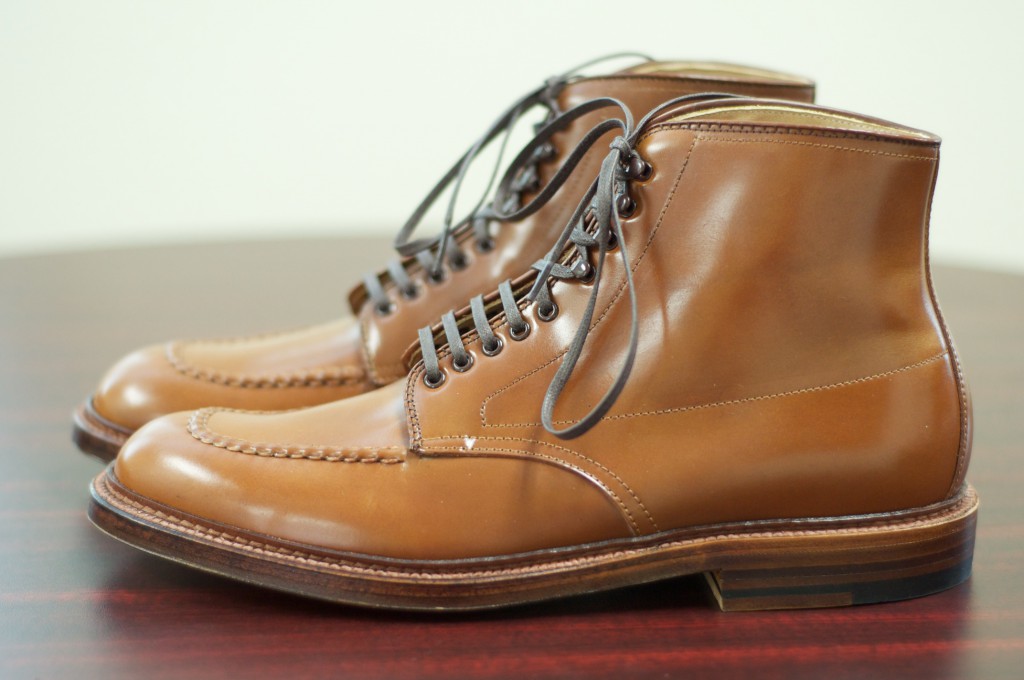 A beautiful model. Click the full article to see additional pictures. More pictures will be uploaded soon!