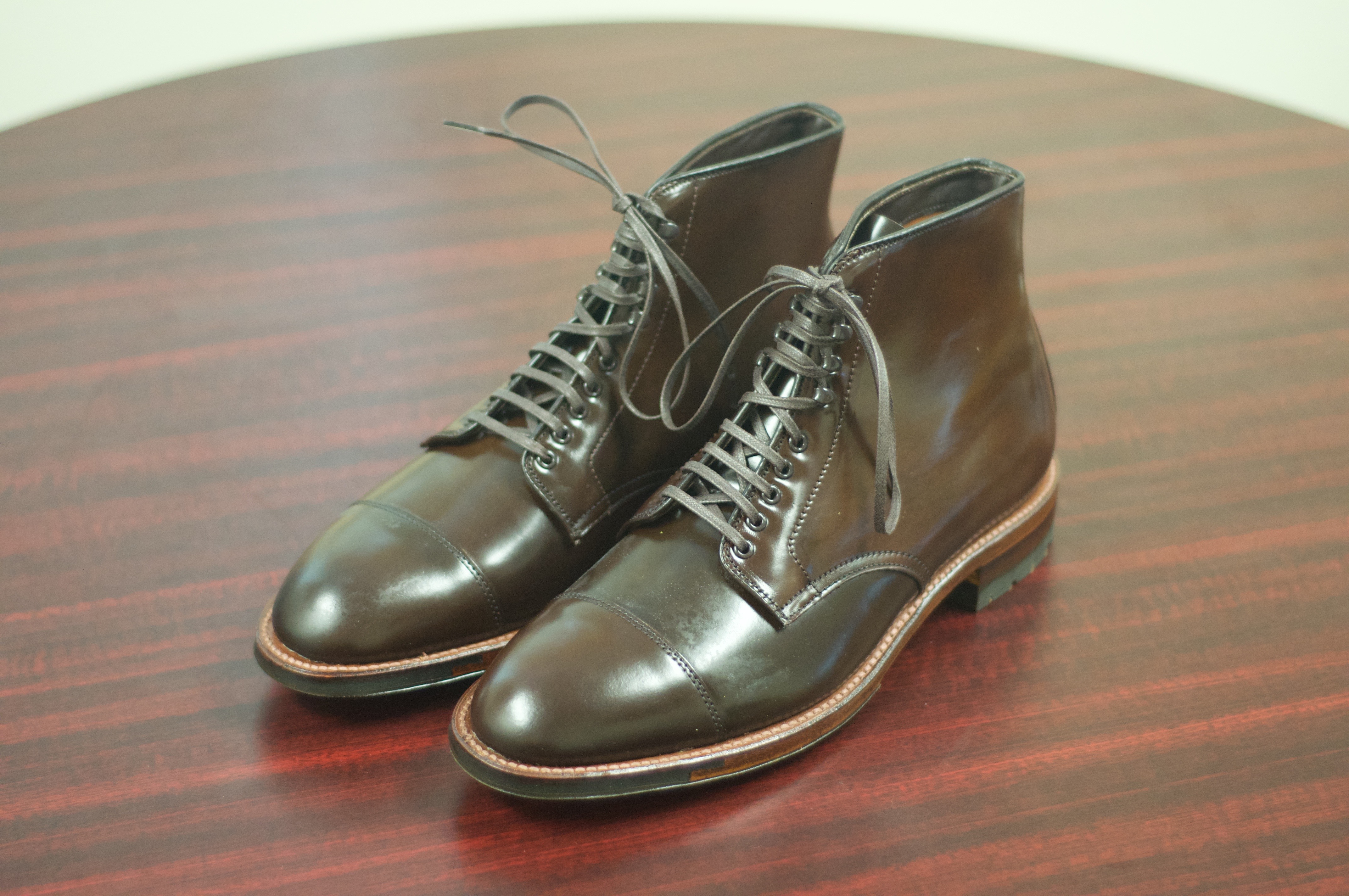 Alden Cigar Cap Toe Boot
After a several year wait, I have finally received my pair of Cigar Cap Toe Boots. These beautiful boots are amongst the family of Cap Toe Boots made by Alden of Washington D.C. Kathy does her Cap Toe Boots special with Speed Hooks and the special Commando Sole. These mirror the 4060 (Color 8) and 4065 (Black Shell) in that they are made on the Grant Last. Currently (at the time of this post), Kathy runs the Cap Toe Boots in Shell Cordovan in four colors, Black, Color 8, Cigar, and Ravello. The Cigar is amongst the most popular of this family and for good reason. The Cigar and Antique Edge Combination provides a nice and fun feel to the boots. Note that Alden Madison also made a run of Cigar Cap Toe Boots in 2015 on the Barrie Last.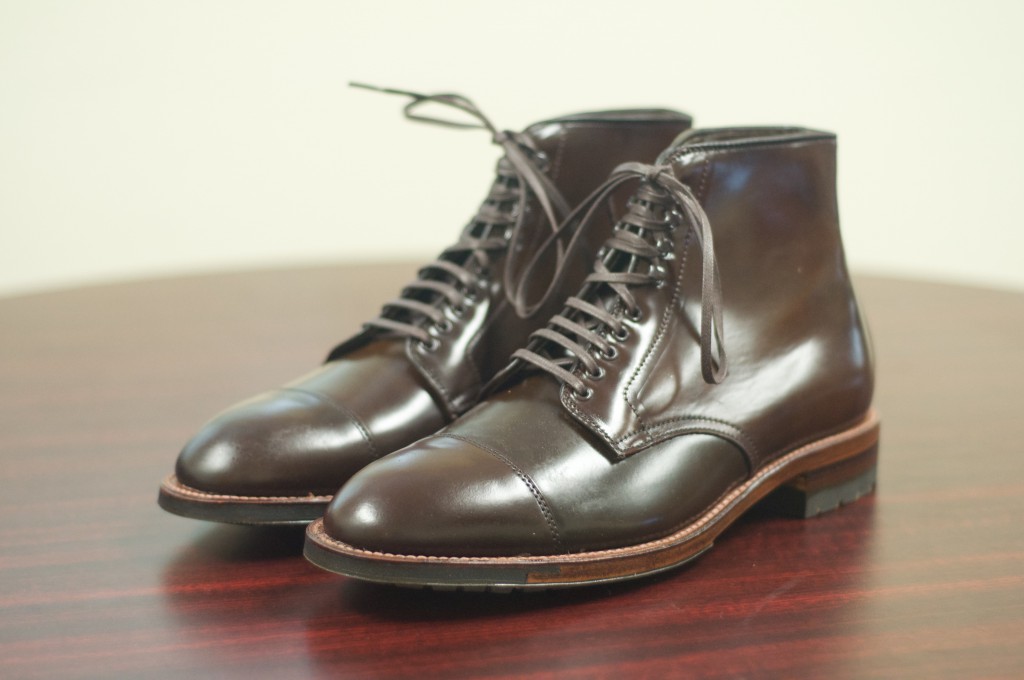 These are truly a beautiful model. Click the full article to see additional pictures.
Captured below is an example of the 2015 run of Cigar Cap Toe Boots done by Alden of Washington D.C. These are on the Grant Last and sized 10.5C.
Note that these boots have bloom on them, which are the natural oils of the Shell Cordovan seeping out. I unfortunately didn't have a cleaning cloth available to wipe them down when I was taking the pictures.