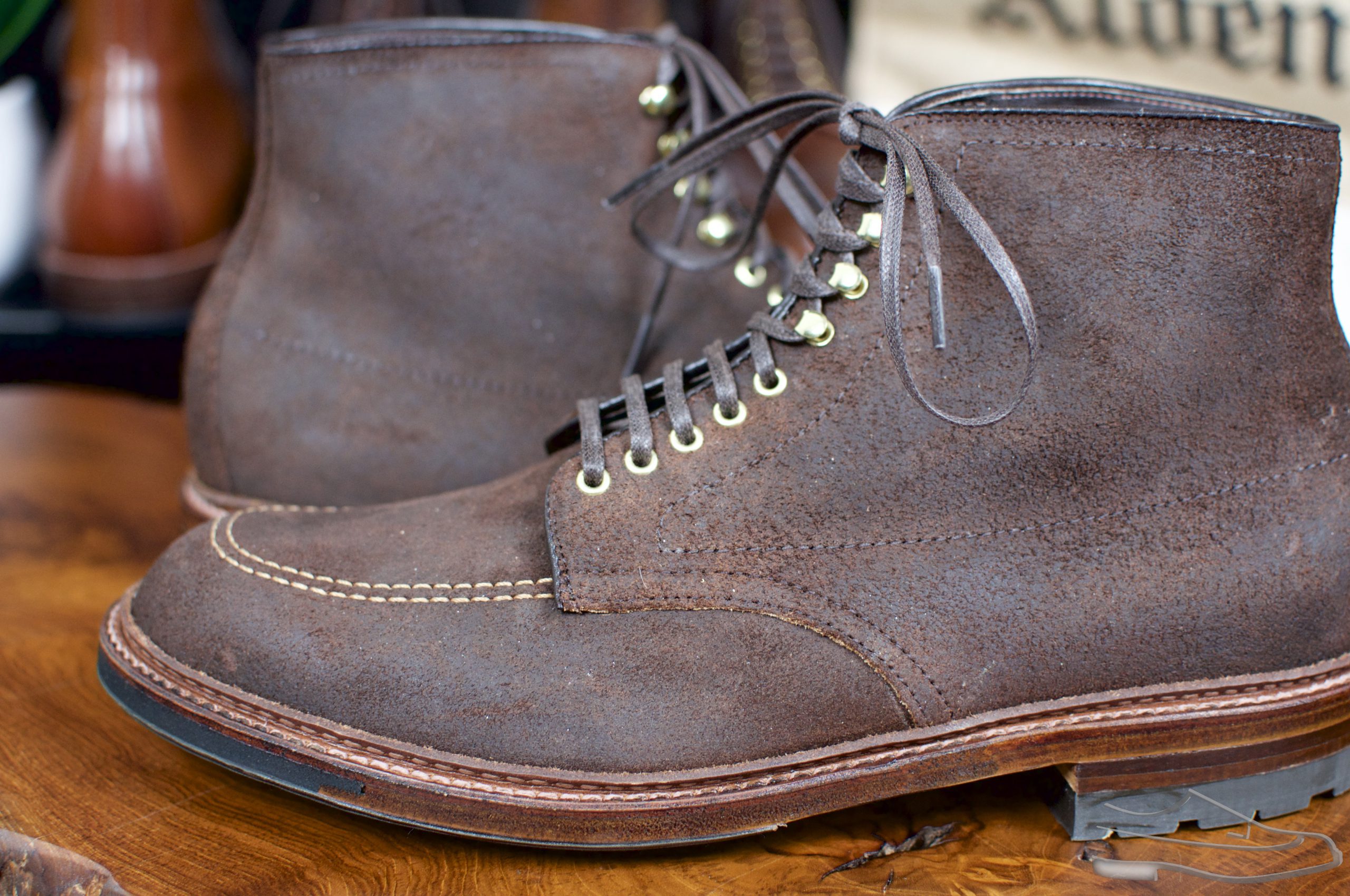 Alden Tobacco Reverse Chamois Indy Boots
It is funny sometimes how things work out in life. I had been eyeing getting some Reverse Chamois Indy Boots as I just absolutely love the way that the Reverse Chamois and the Indy Boot play into each other. They are a pretty hard combination to top. Reverse Chamois has a since of the beauty of a suede, but comes and looks like it comes with a lot more rigidity and sustainability. The Indy Boot is at the intersection of Alden's fine and refined bootmaking with the more common rugged work boot. I recently received the Brick and Mortar Cascade Indy Boot in Earth Reverse Chamois and right on the heels of them came these beauties from the Alden Shop in San Francisco.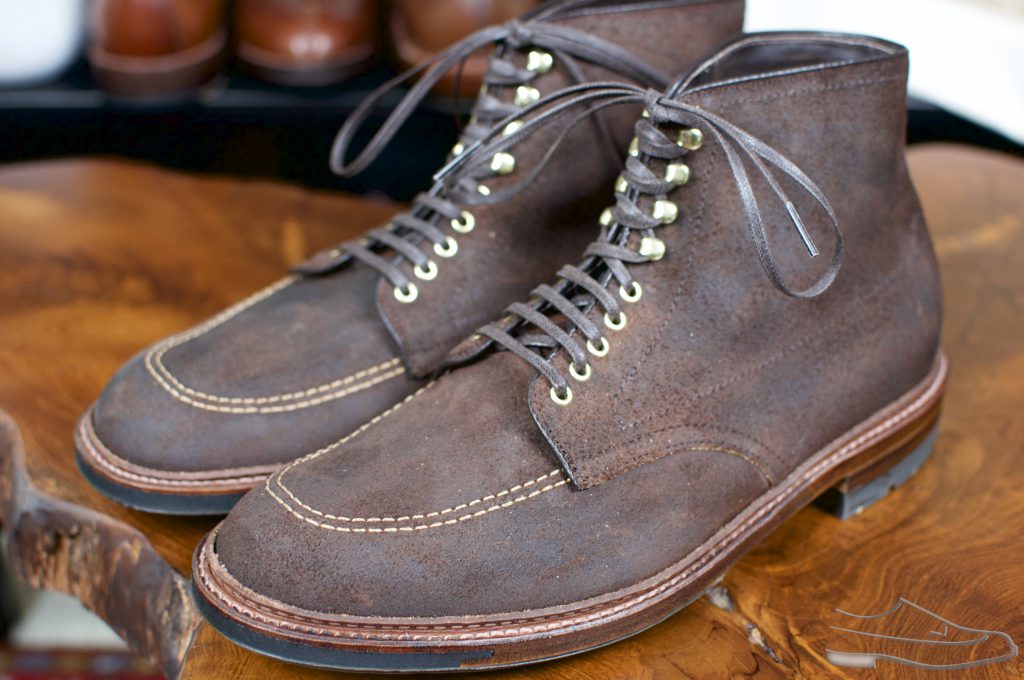 These truly beautiful Indy Boots are made around Alden's generous Trubalance Last, providing the boot with a nice and full shape. The beautiful Tobacco Reverse Chamois has nicely been paired with a perfect combination of Berry Gold Machine stitching around the apron of the vamp, Brass Hardware, and Alden's famous Tan "Antique" Edges. This boot is completed with a 360 degree pre-stitched reverse welt and Alden's Commando Sole. Beyond the high contrast Berry Gold apron stitching, the rest of the stitching is tonal, melting into the Reverse Chamois. These design queues come together perfectly to form an exquisite Indy Boot that will be hard to replicate!
Here are the aforementioned Earth and Tobacco Indy Boots.
Below is my new family of Reverse Chamois Indy Boots in Earth, Navy, and Tobacco.