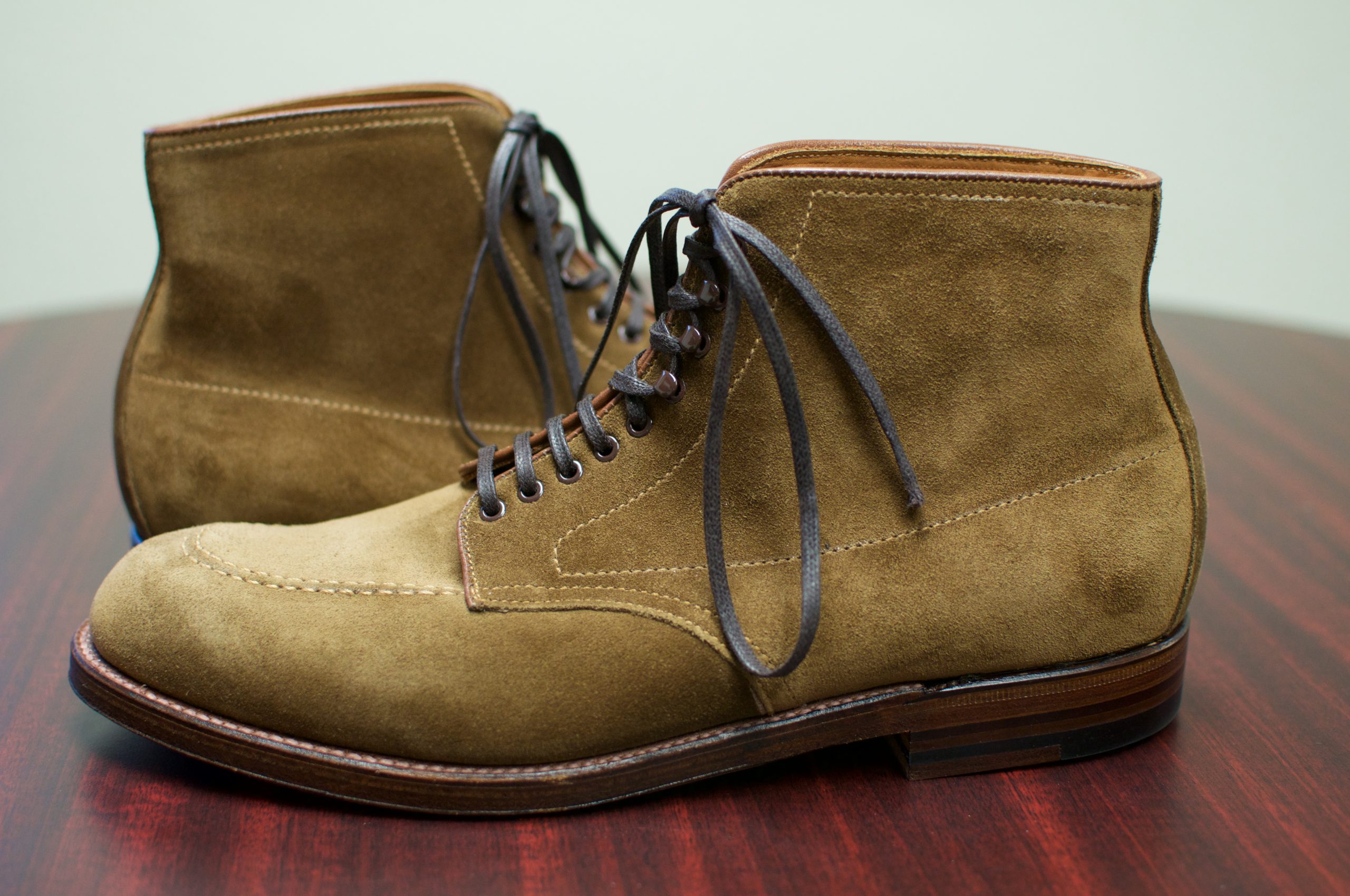 Alden Snuff Suede Indy Boot
Frankly, there are too many amazing Alden models to fully appreciate the diversity that the Alden factory can put out. The amazing thing about footwear, is that the aesthetic of a boot or shoe could be completely flipped around by seemingly small twists and turns. Those twists can be as minor as the edge, sole, and welt or bigger to be the Last that the shoe is made around, all the way to changing the fundamental materials that the shoe is made out of. The Snuff Suede Indy is an example of how much latter, changing the materials, which has a paramount impact on the overall output of the process.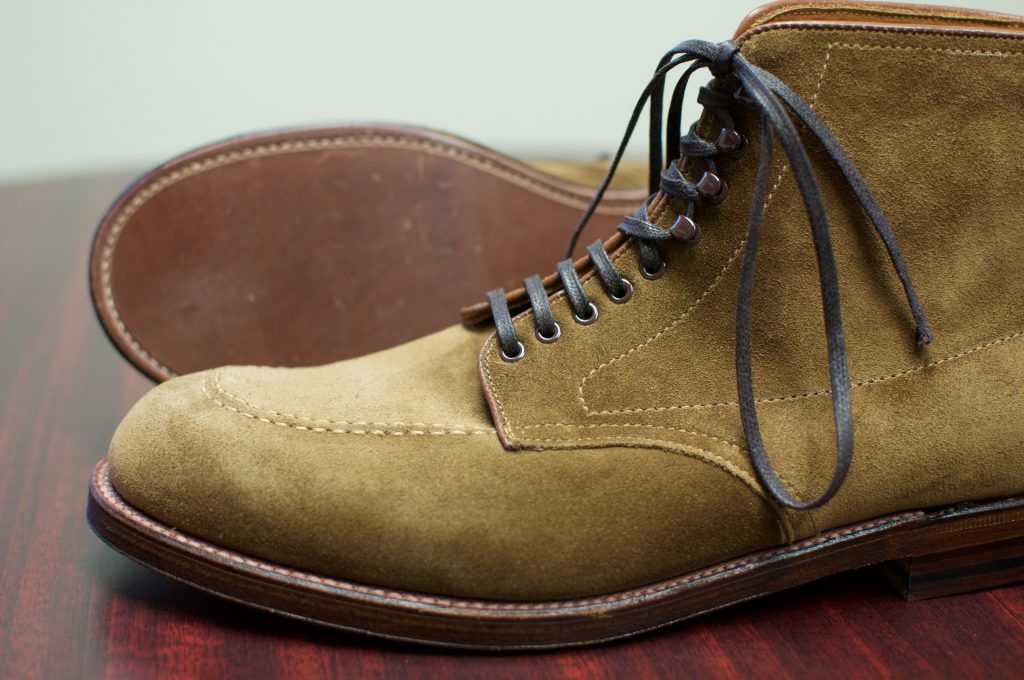 The Snuff Suede Indy is a boot that I have been long eyeing. There are just so many fantastic variants of this boot, from the Alden Madison variant on the Red Brick Sole, the Gentlemen's Footwear variant which changes the hardware in favor of the Brass flair, the Alden of Carmel variant (which is now an Alden stock model) with the Commando outsole, or this variant, with the Flat Welt and the Double Waterlock sole, that it took me forever to pick one. In the end, there really is no wrong option, there is just the best option for you personally. I settled on this model, from Ealdwine, because I love the challenging of the Indy Boot norm with the more formal, flat welt, and it still had my much preferred convenience option of Speed Hooks.
Overall, the Indy Boot, in any material is phenomenal, but its always hard to beat something made out of the most universal Suede shade, Snuff.