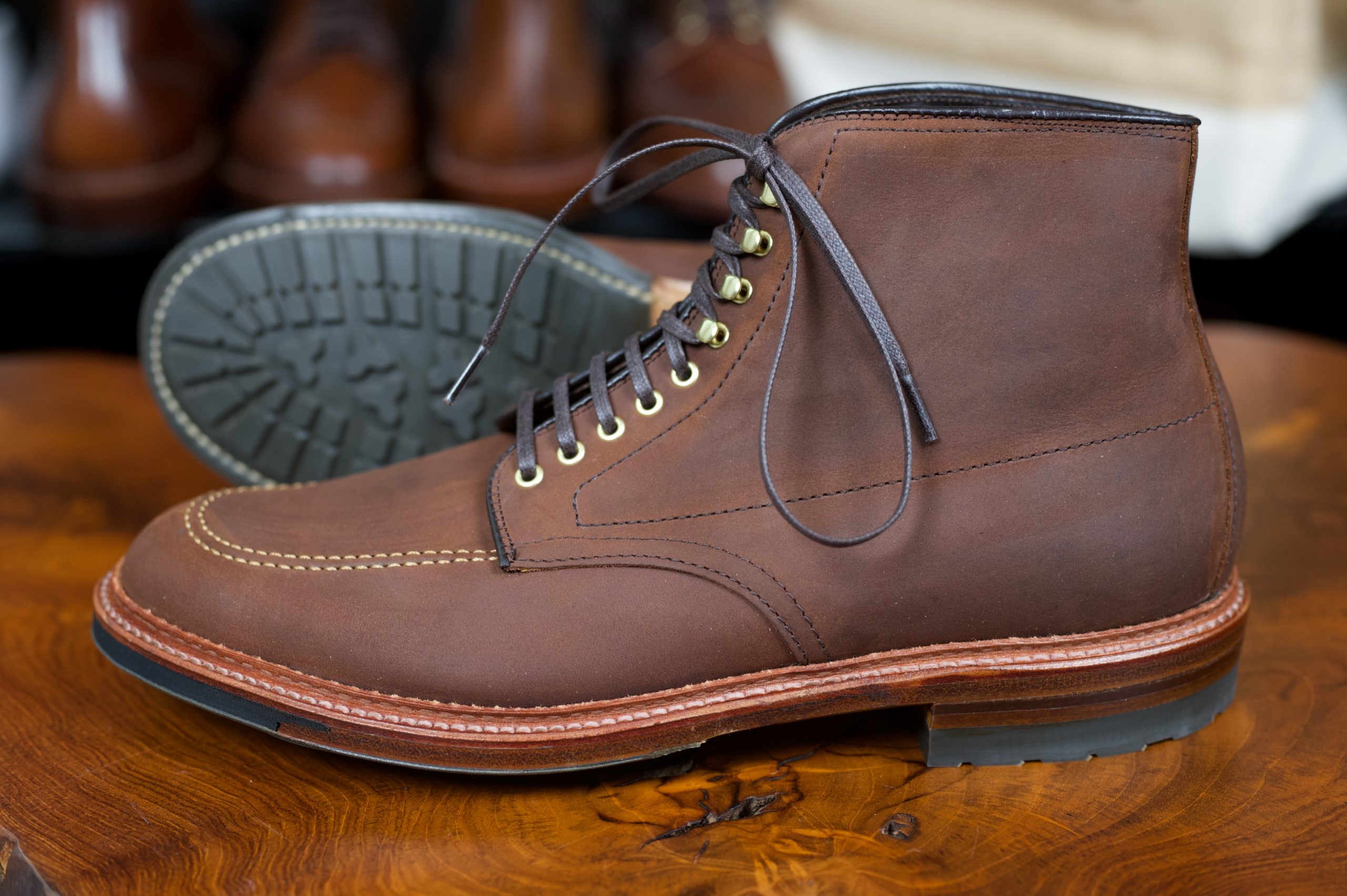 Alden Smooth Tobacco Chamois Indy Boots
In my opinion, one of the best looking Alden Indy Boot variants has long been the "Vintage Indy" offered by LeatherSoul. It is made with the smooth side of the Tobacco Chamois vice the rough side that we typically see. It has this naturally aged and distressed appearance to it and it just looks so cool out of the box and with milage on them. So when this pair came along, I had to bite.
The Indy Boot is Alden's famous boot made famous by Harrison Ford wearing them in the Indiana Jones movie series. The story goes along the lines that Harrison used to wear Indy Boots back when he did house work, prior to becoming a famous actor. He needed something that supported his feet and the Indy Boot hit the mark. When casted to play Indiana Jones, he insisted on wearing the Aldens and the rest is now, history.
These Alden Indy Boots are fairly classic Indy Boots with a few modern twists. They feature the iconic Indy Stitch along the apron of the shoe and are made around Alden's friendly and generous Trubalance Last. However, instead of having the Neocork Outsole, these Indy Boots feature the Commando Outsole. In terms of the upper leather, these Alden Indy Boots are made out of the smooth side of the Chamois leather in the Tobacco shade. The stitching is made in Alden's Berry Gold color which are paired nicely with Alden's Brass Hardware. Finally, the outsole is adorned with Alden's exquisite Tan Antique Edges.
Overall, these boots come together to be one amazing product that looks new and vintage simultaneously.