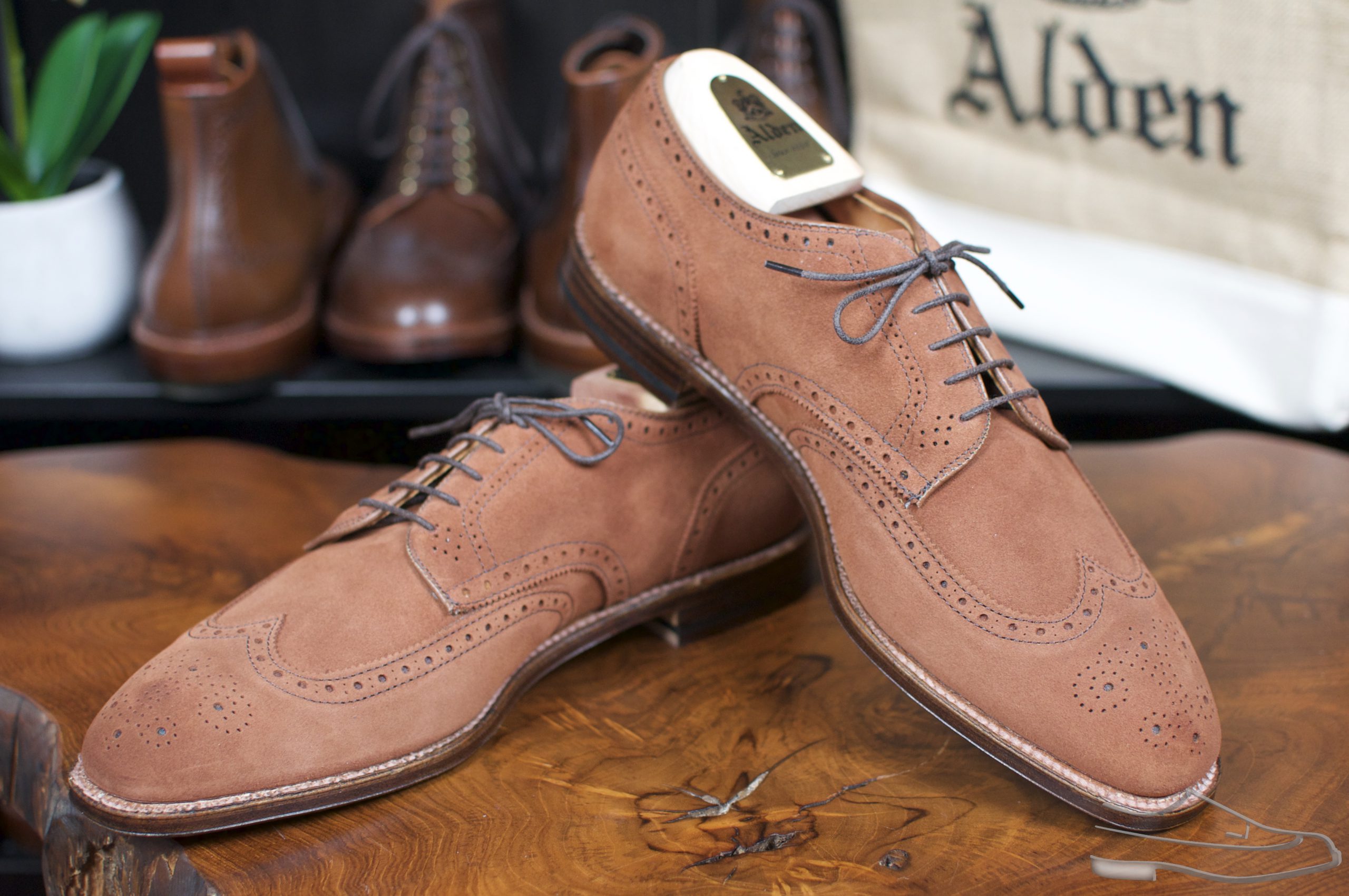 Alden Polo Suede Wingtips
It is not every day that you see a new shade of Suede coming from Alden. They love to have a clear, consistent offering. So, I was excited when I went to Seattle, to see these bad boys at Brick + Mortar. The Polo Suede is almost the Ravello of Suedes. It has the same color depth and complexion, with its red undertones and brown base. It is truly a great color. I sincerely hope that Alden considers making it a regular part of it's offerings.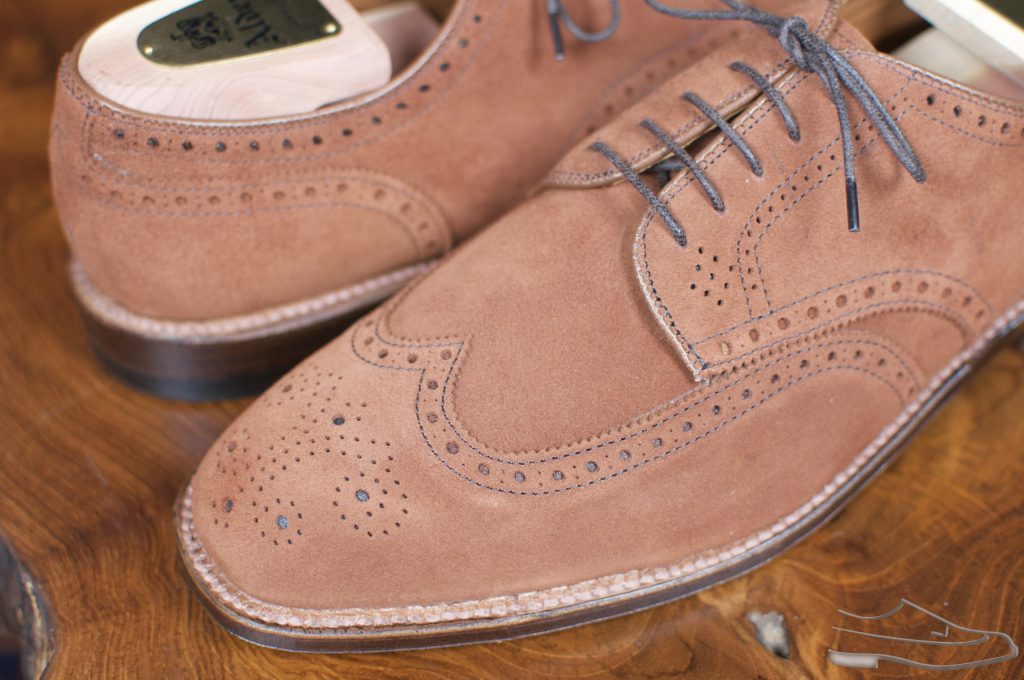 My best friend now lives up in Seattle and when I went up to visit him, earlier this year, I knew that I would have to find a way to visit Brick + Mortar. It is always such a nice time and I had a great trip chatting with Yenni, Sean, and Jeff. They are truly a fun bunch and share a common passion for all things Alden. While in the store, these Polo Suedes definitely caught my eye. I am always looking for something a little bit different and unique given the depth of what I already own at this point. These Shortwing Bluchers hit that mark.
These Wingtip Bluchers are truly a remarkable makeup. They feature the exclusive Polo Suede shade that was very sparingly offered. They feature a classic Wingtip Blucher pattern that is made simply majestic by being on the Plaza Last. These Bluchers feature a flat, 360 degree welt that attaches the Polo Suede Upper to the Single Oil Soaked outsole via a Dark Antique Edge.
This aesthetic all comes together to make a stylish blucher.
Here is a great color comparison shot between the Polo Suede (Right) and the more traditional Snuff Suede.