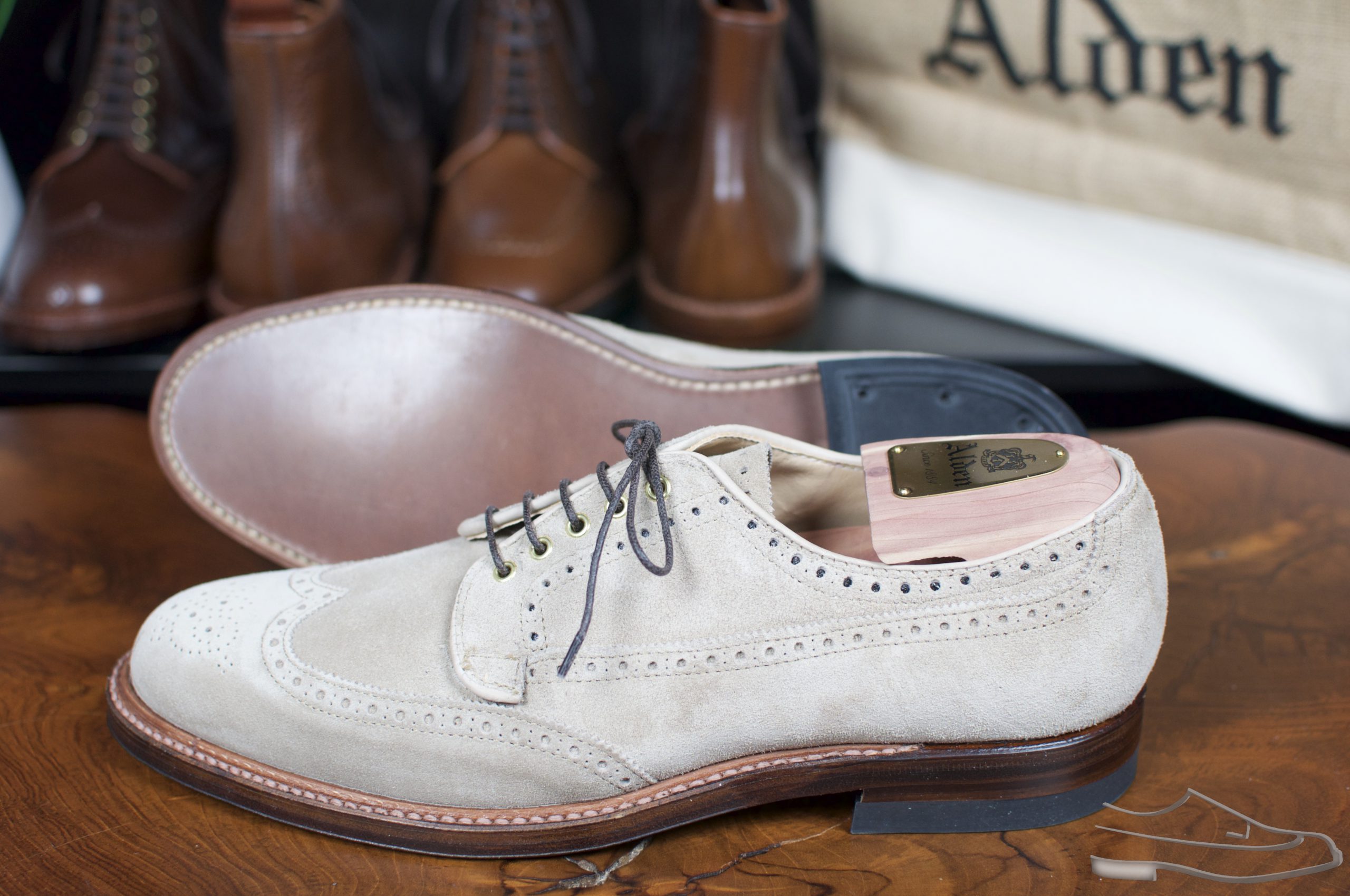 Alden Milkshake Suede Atoms
The Atom Blucher is a really interesting pattern that is highly under utilized. The best way to describe the Atom pattern is to say that it is a hybrid between the traditional short wing pattern with the classic long wing pattern. The front has a full wingtip design and a long wing brogue pattern starts at the eye-stay and runs to the rear of the shoe. It creates a really interesting and visually appealing design that combines elements of two truly classic models.
The Milkshake Suede color is a really beautiful color. It is not a pure ivory white, but still has a little yellow/cream living in it. It is probably close to halfway between Alden's Tan Suede (sometimes called Sand Suede) and their White Suede (sometimes called Ivory Suede). It is a pretty interesting shade of Suede. It isn't the easiest to pair or the most versatile, but dang it is beautiful. It does pair remarkably well with Navy and particularly Denim.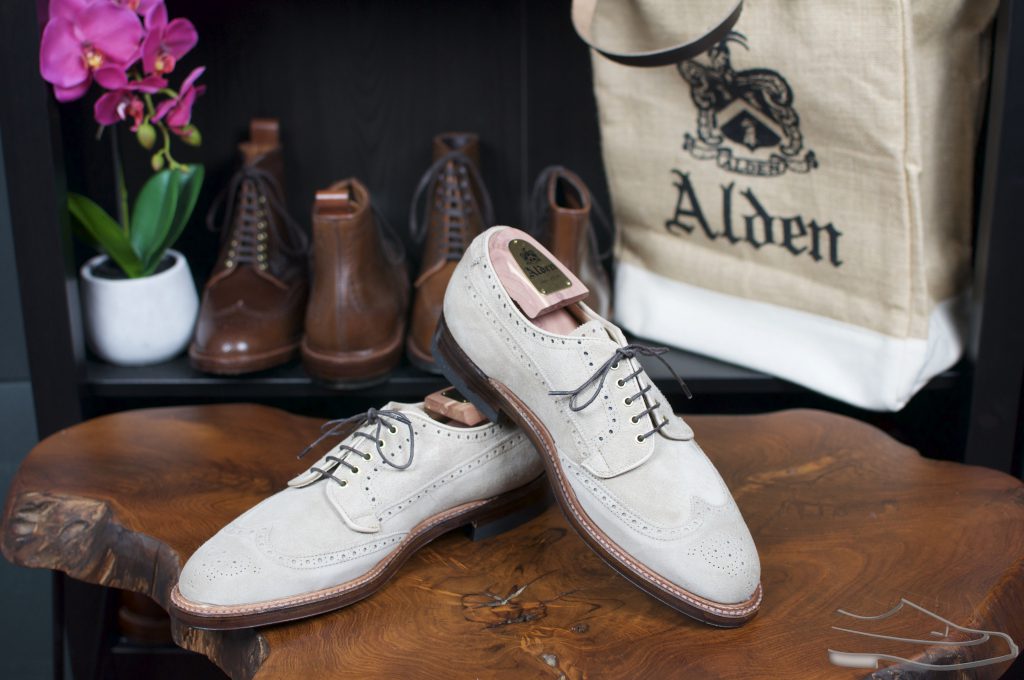 These Atoms were designed by my friends at Ealdwine and are a really interesting and cool design. I candidly was actually looking for a Milkshake Suede LWB with Brass Eyelets when I came across these and given the very recent purchase that I made of the Ravello Atoms, I couldn't resist these. This shoe is Alden's traditional Atom design with the shortwing front and the longwing that goes from the eyestay to the heel. These Bluchers are adorned with Brass Eyelets, that make the design pop, and have a darker antique edge stain applied. The Double Waterlock outsole is attached the upper using a natural storm welt. The storm welt is a rarely used design element across the Alden line-up, typically reserved for the Indy Boots, but adds a nice aesthetic to these styling bluchers. Ealdwine elected to use the '4A Heel' on the back to provide a sturdy foundation. The Atoms were made around Alden's friendly Barrie Last, creating a nice and forgiving fit.
Overall, Ealdwine nailed the details on these Atoms and will be a great stylish pair for years to come!