Alden Ravello Atoms
The Atom Blucher is a really interesting pattern that is highly under utilized. The best way to describe the Atom pattern is to say that it is a hybrid between the traditional short wing pattern with the classic long wing pattern. The front has a full wingtip design and a long wing brogue pattern starts at the eye-stay and runs to the rear of the shoe. It creates a really interesting and visually appealing design that combines elements of two truly classic models. I am candidly not familiar with the origin story of the Atom name, but it appears to be an Alden specific term.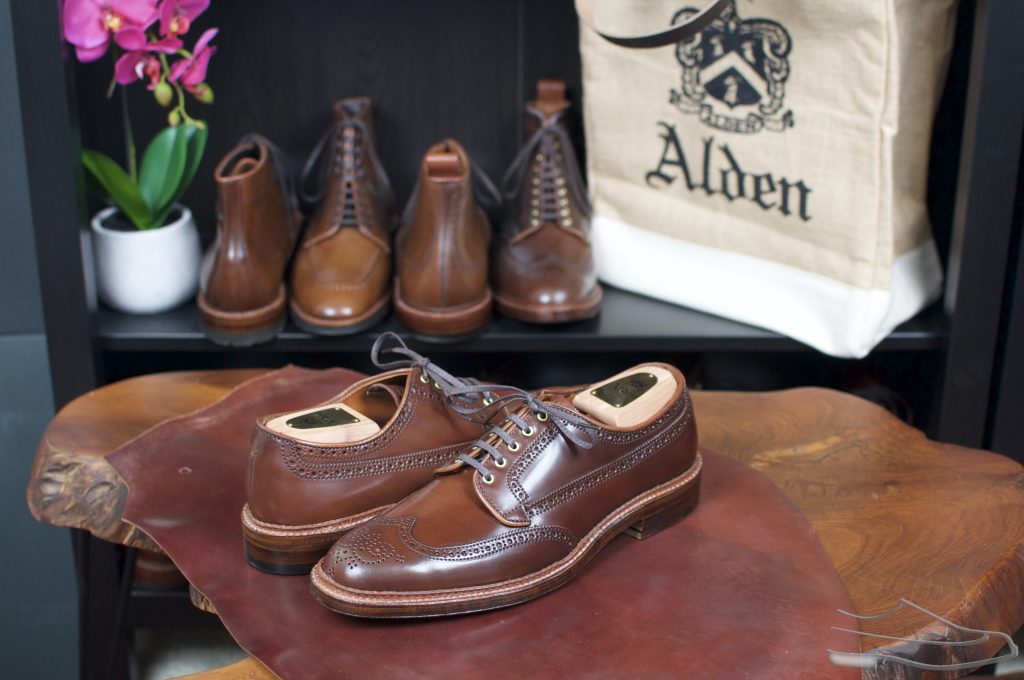 Ravello, named after a truly beautiful city on Italy's Amalfi Coast, is a truly rich shade of Shell Cordovan. It is a medium brown shade with a red undertone. These colors combine to make one heck of a shade of leather.
These shoes were designed by Style by Blain, in the Philadelphia region, and you may remember Voltaire from his tenure at the now closed CitiShoes in New York City. He always has an exquisite eye for fashion and for shoe design and these Atoms are no exception. These shoes get my personal Brassvello moniker since it combines a Ravello Wingtip Design along with Brass Eyelets. The Brassvello designs are amongst my favorites across my entire collection. The Brassvello design is paired perfectly with Alden's Antique Edge, providing a beautiful aesthetic. The shoe is utilizing Alden's Double Oak Outsole for great style, durability, and feel. The shoe has Alden's pre-stitched reverse welt, giving it a nice and slightly beefy appearance.
These design elements come together to create a truly unique and special design, that will be the desired model for years to come.
The Brassvello family with the Brick and Mortar Brasvello Wingtip Boot, the Style By Blain Brassvello Atoms, and the original JCrew Brassvello LWBs.