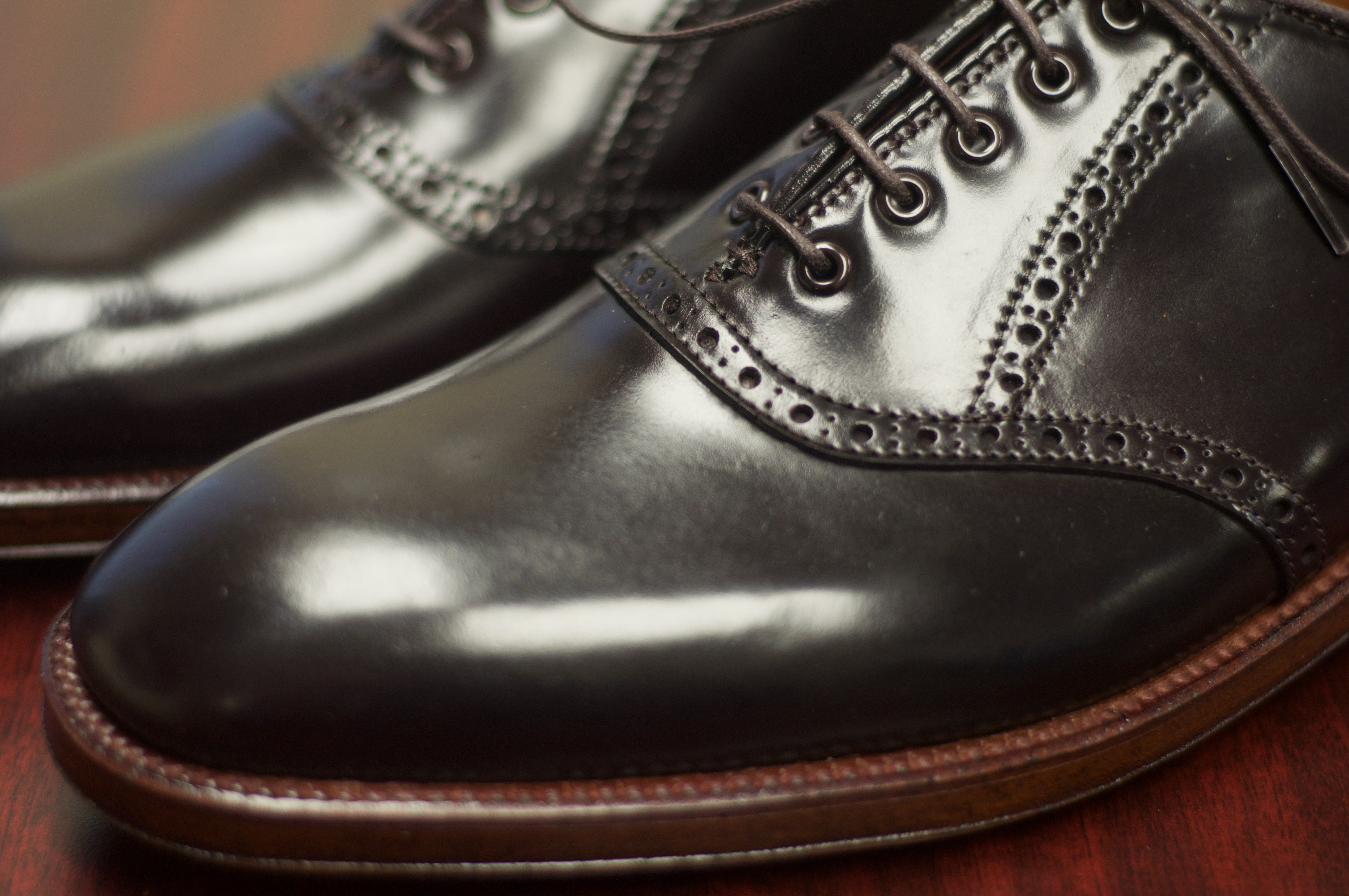 Alden Color #8 Plaza Saddle Shoe
The Saddle Shoe is an Ivy League standard makeup. Alden offers the tradition Saddle Shoe and various excursions of it. They offer it both as a Balmoral and as a Blucher. They offer with and without perforations. They offer it with design on the toe, such as a Norwegian Split Toe design. They offer it in a wide variety of materials from Shell Cordovan to Suede and combinations thereof.
This Saddle Shoe, monikered the AOC-34, made exclusively for Alden of Carmel, is made completely of Color #8 Shell Cordovan. The "typical" Alden Saddle Shoe is made around their Barrie Last, but this special makeup is offered on the elegant Plaza Last. It also features exposed matching eyelets and keeps modern with the Tan "Antique" Edges.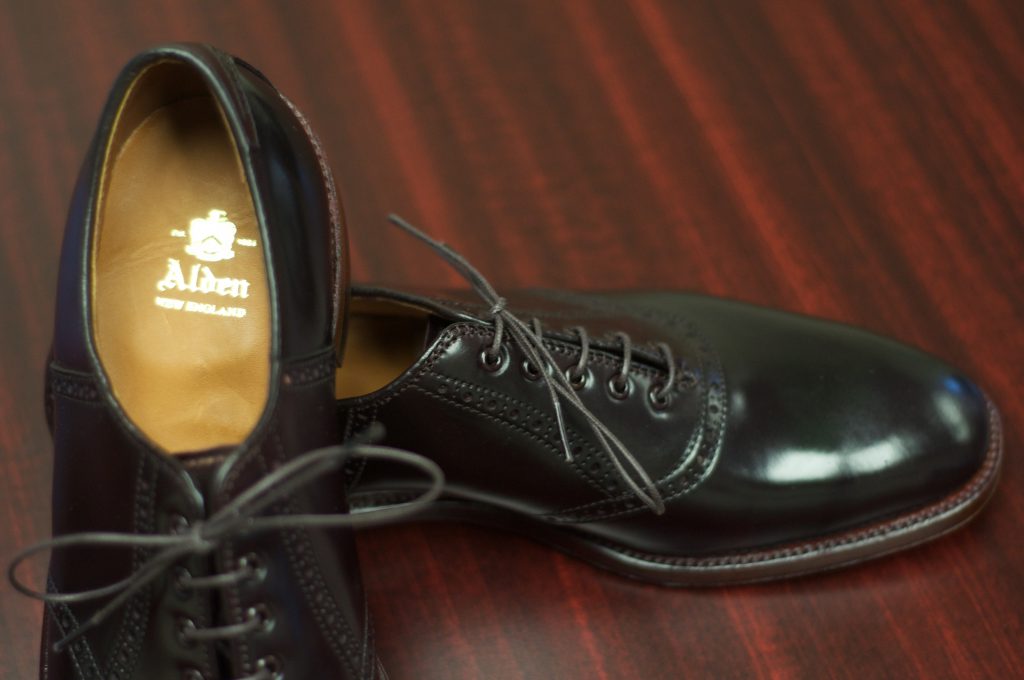 More pictures after the break…