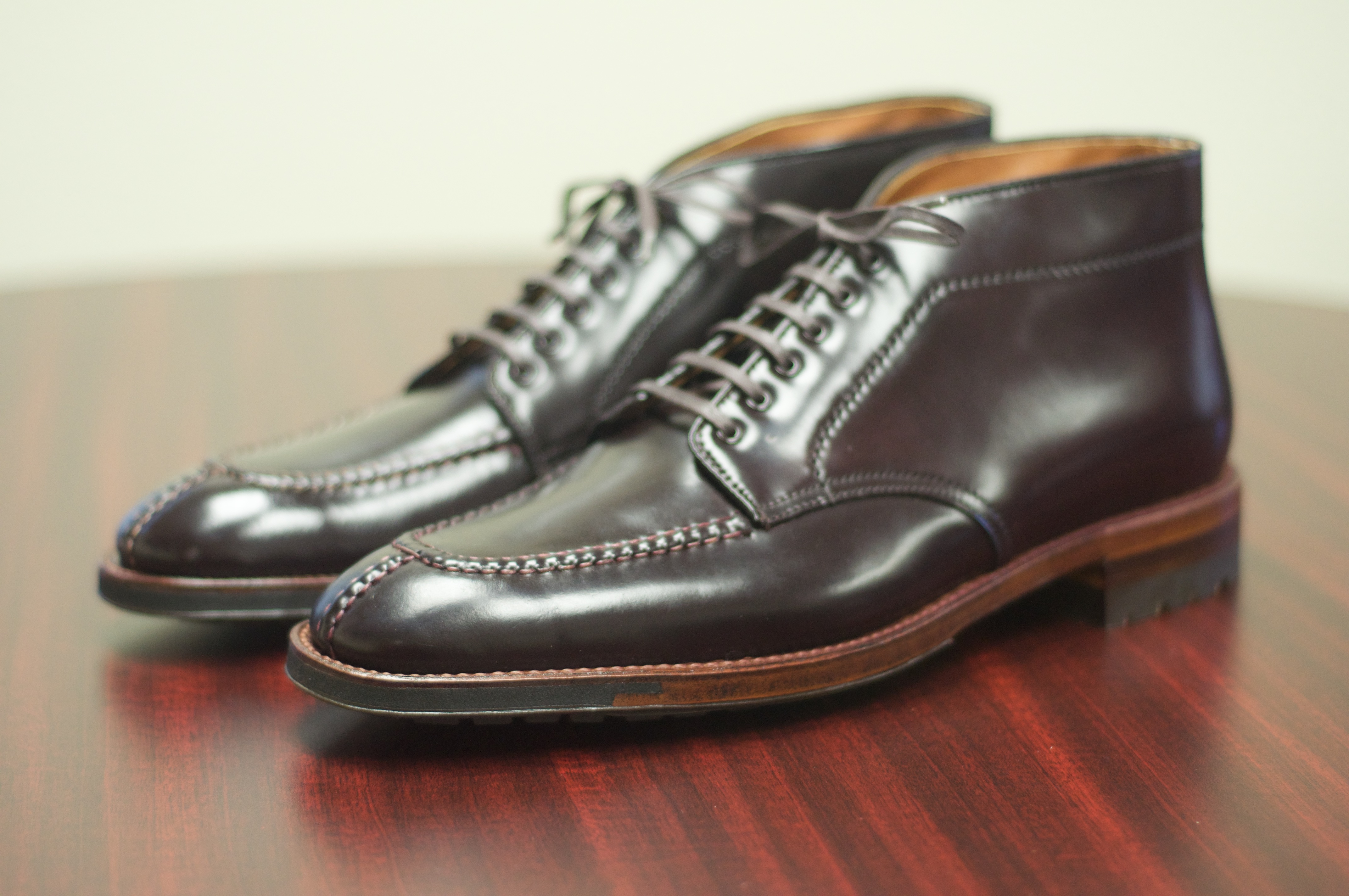 Alden Color #8 6-Eyelet Norwegian Split Toe Chukka Boot
This has got to be one of the coolest Aldens that I have seen in a while. Its a pretty unique combination of Alden designs. It is the marriage of the Norwegian Split Toe (NST), Chukka Boot, and a Blucher. This boot is the traditional ankle height that one would expect to find in a Chukka Boot, but that is about as normal as this Chukka gets. This special Chukka Boot has a NST front to add interest and a special level of custom feel to the boot. It also has the appearance of a Blucher, because it doesn't just have 2 or 3 eyelets, this Chukka Boot has a full set of 6 eyelets to provide more support.
This special 6-eyelet NST Chukka was made specially for Brick + Mortar in Seattle from Alden's Color #8 Shell Cordovan. It is made over the sleek and elegant Plaza Last, which is my favorite last for the NST pattern. The Chukka Boot has an Antique Edge and a Commando Sole.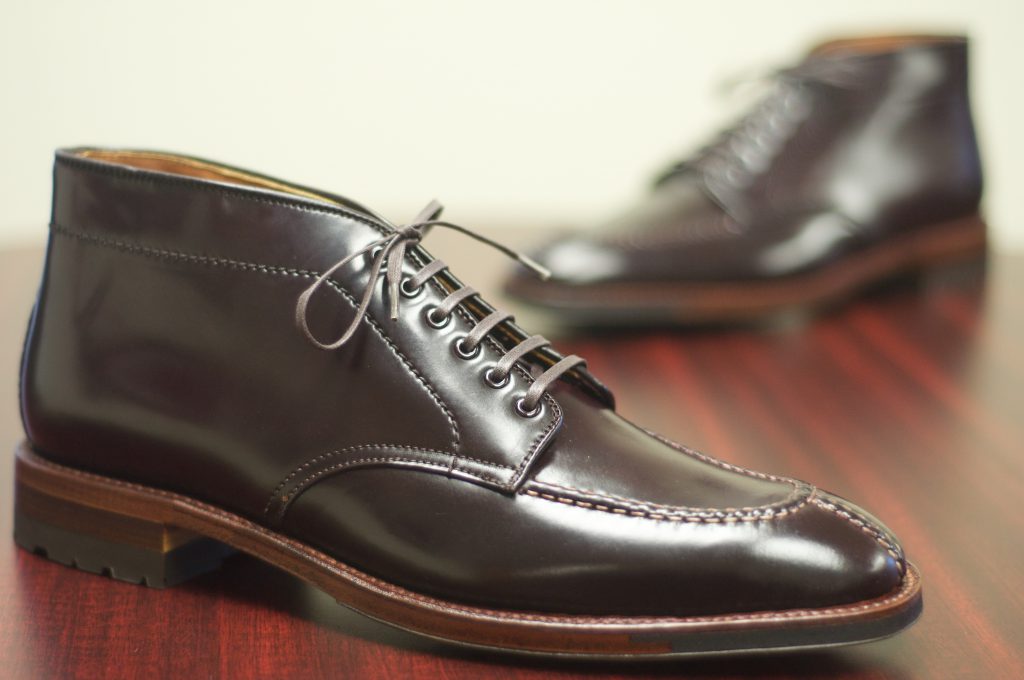 More pictures after the break…
Comparison photo of the Whiskey NST Boot on the Barrie, Color #8 NST Boot on the Aberdeen, Color #8 NST Chukka on the Plaza.