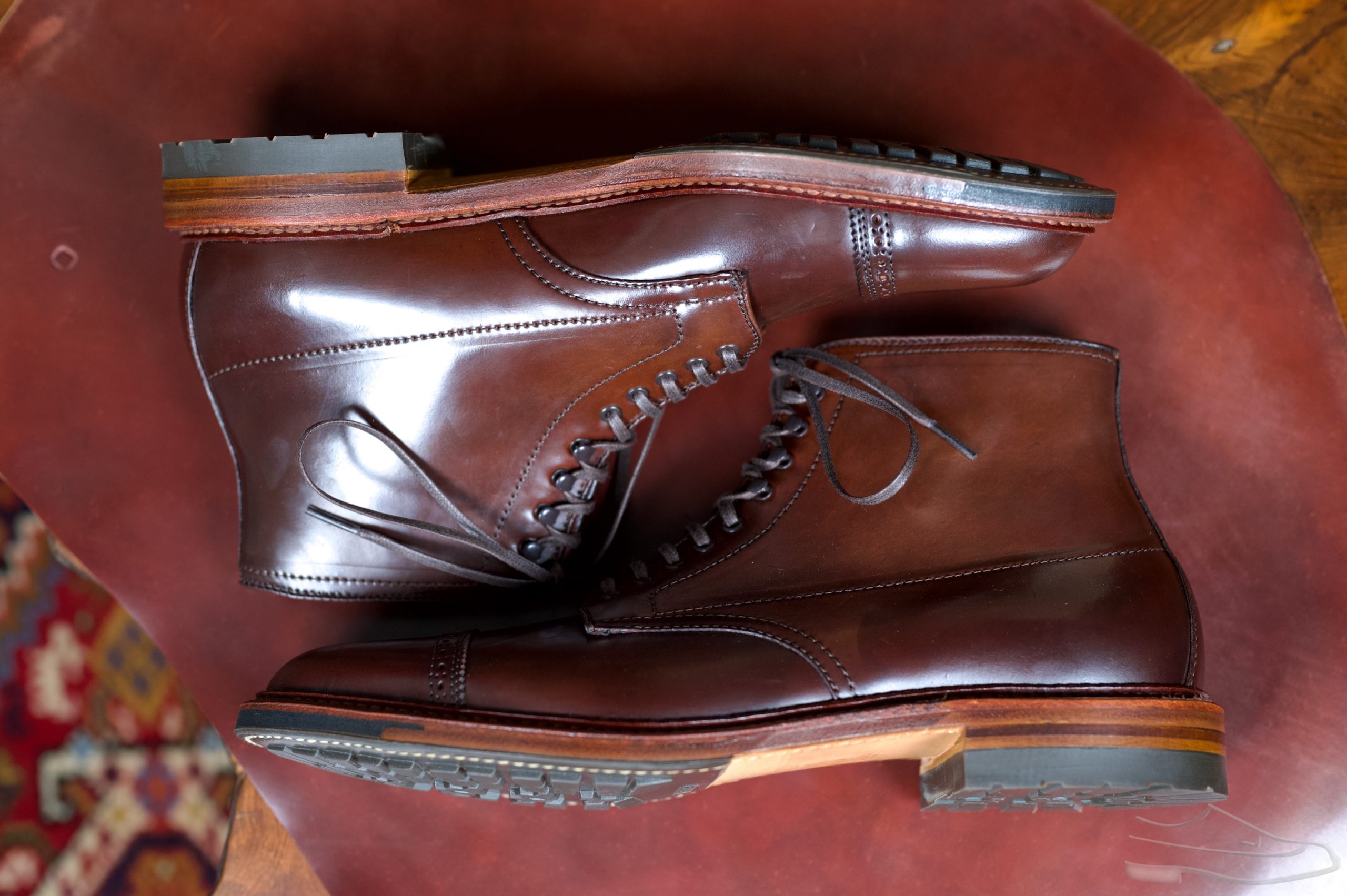 Alden Color #4 Shell Cordovan Jumper Boots
If you were to ask any hard core Alden fan, what the most coveted shade of Shell Cordovan would be, the answer would almost certainly be Color #4! Color #4 first made its appearance in the 2009 – 2012 timeframe, creating several jaw dropping models, such as this Wingtip Boot or Cap Toe Boot.
Color #4, it is one of Horween's truly magical shades of Shell Cordovan. It uses the same dye of their classic Color #8, their phenomenal Burgundy shade that is synonymous with Cordovan, but at half the concentration. This yields an absolutely amazing shade that is a perfect combination of brown and red. The perfect shade for a perfect style!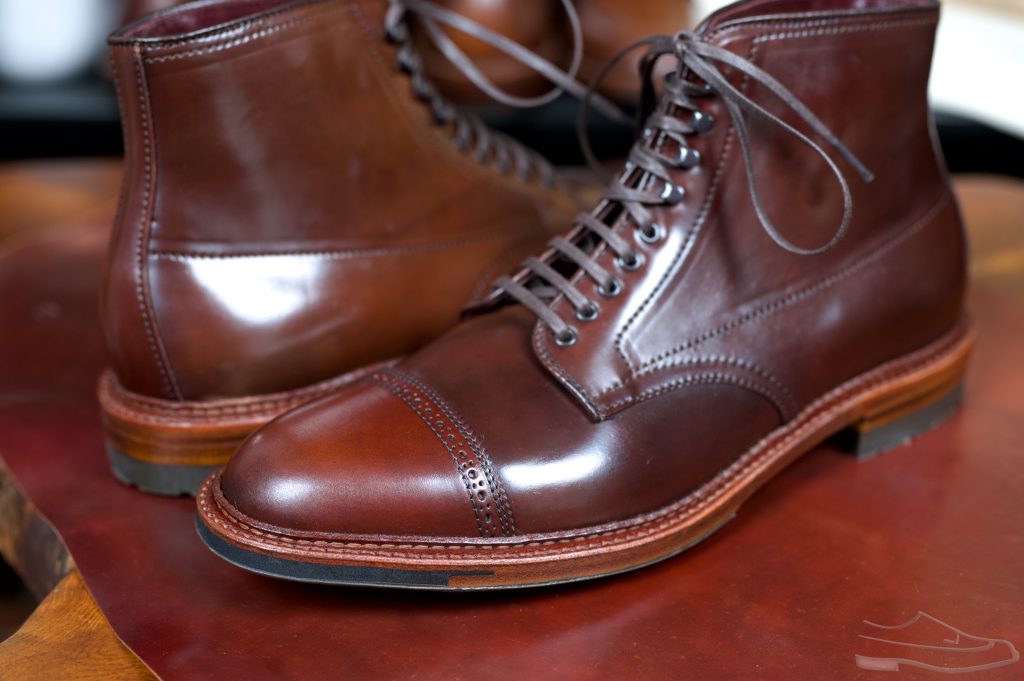 The Jumper Boot is a Perf Tip Cap Toe (PCT) Boot made around Alden's heavier lasts, such as the Barrie Last or the Trubalance Last. It has a completely different aesthetic to many of Alden's other offerings. Because of the "heavier" Last that it is made around, it has a more substantial look and feel and almost even approaches the vibe that one gets from Viberg. The Jumper Boot is one of Alden's greatest Boots, and I am very fortunate enough to have many in various shades and styles. Regardless of the material, it is just one phenomenal boot!
These boots, made by Alden Madison, are the quintessential Jumper Boot. They feature the classic pinked, brogued Cap Toe design. It has the Alden classic indy stitch on the quarters of the boot, creating a nice and simple, but complete design. These Color #4 Jumpers are completed with Alden's Pre-stitched Reverse Welt, that goes all the way around the Boots. The Edges are made out of the one-and-only Antique Edges. And these Boots are completed with Alden's Commando Outsoles. The Color #4 Shell is tastefully paired with Alden's matching Hardware featuring speed-hooks on the top, for easy access. Simply put, these jumpers show you how it should be done.
Overall, these are the perfect Jumper Boots, featuring a simple, but perfected design. Please enjoy the pictures below!
Here they are, as compared against several other pairs of Color #4 Shell Cordovan Perf Tip Boots. Left is on the Trubalance, Center is this Barrie Lasted pair, and Right is on the Plaza Last. It provides a nice comparison between the new shade of Color #4 and the shade that we saw just last few years…