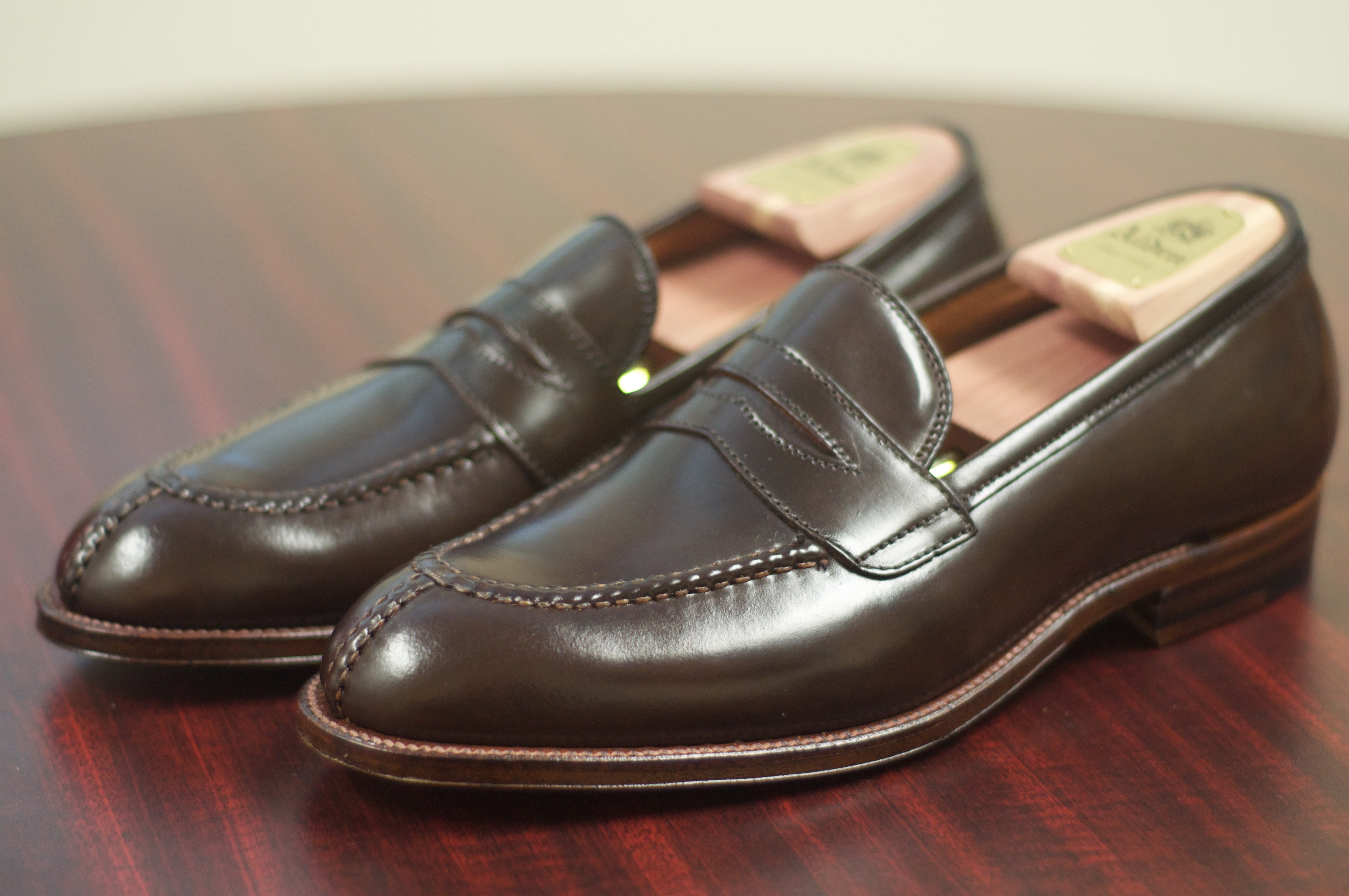 Alden Cigar Norwegian Split Toe Loafer
Alden Madison does this beautiful Norwegian Split Toe Loafer in Color 8 and Black Shell Cordovan regularly. But very rarely are they able to offer it in Cigar Shell Cordovan. This Split Toe beauty is made around the Grant Last, as opposed to Alden's traditional Penny Loafer, which is made around the Van, and their Full-Strap Loafer, which is made around the Aberdeen. This provides a higher instep than is seen on the traditional Leisure Handsewn.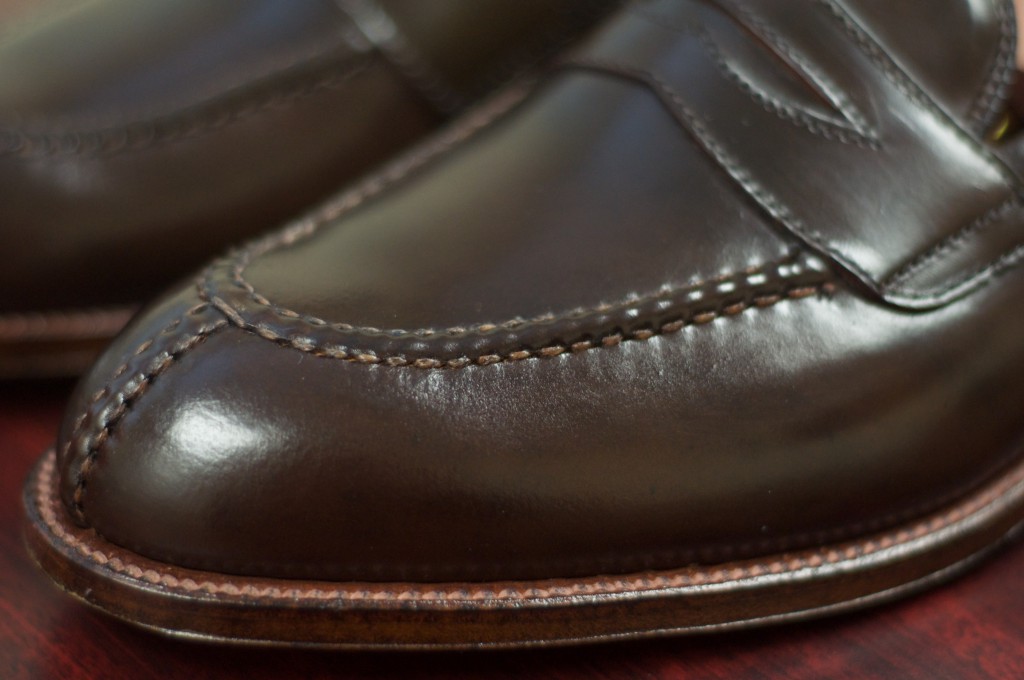 This is just a phenomenal model done by Alden and just showcases their magnificent hand stitching that they do on some of their special models. The loafer comes with a single leather sole with the Alden special Tan "Antique" Edges. I am very excited to add this new loafer into my rotation and am now struggling to decide if there is room for its Color 8 and Black Shell brethren in my closet.