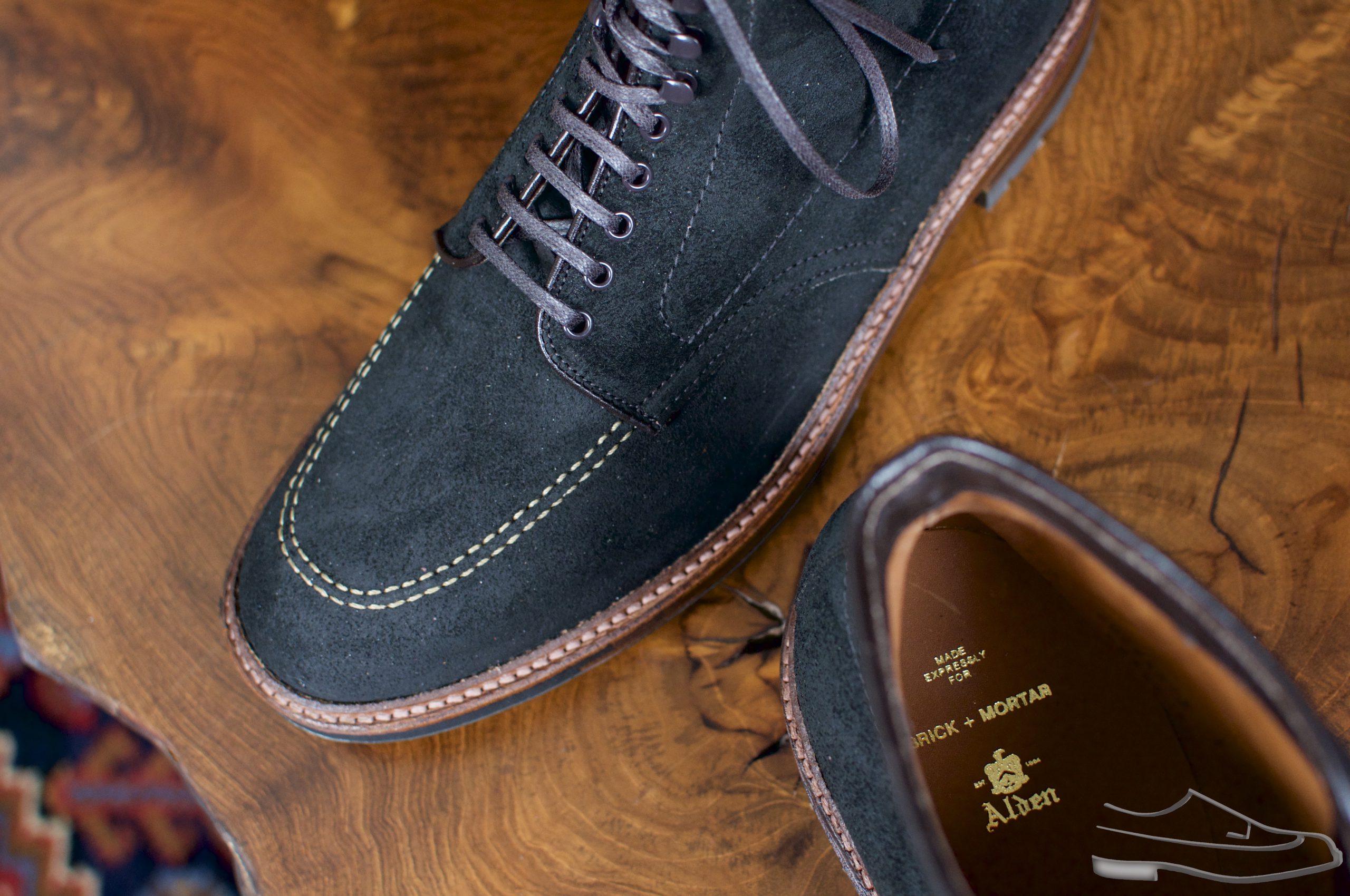 Alden "Cascade" Earth Reverse Chamois Indy Boots
The Indy Boot is a true icon. Alden's accidentally famous boot was loved by Harrison Ford, for the comfort that it provided and he insisted that it was the boot for Indiana Jones, as the myth goes. The boot is a full height boot that features a double stitch around the apron of the vamp on the boot. I would also argue that the Indy Boot has the unique straight stitch line that goes from the heel to the eyestay on the quarters. So how do you build upon such a legend?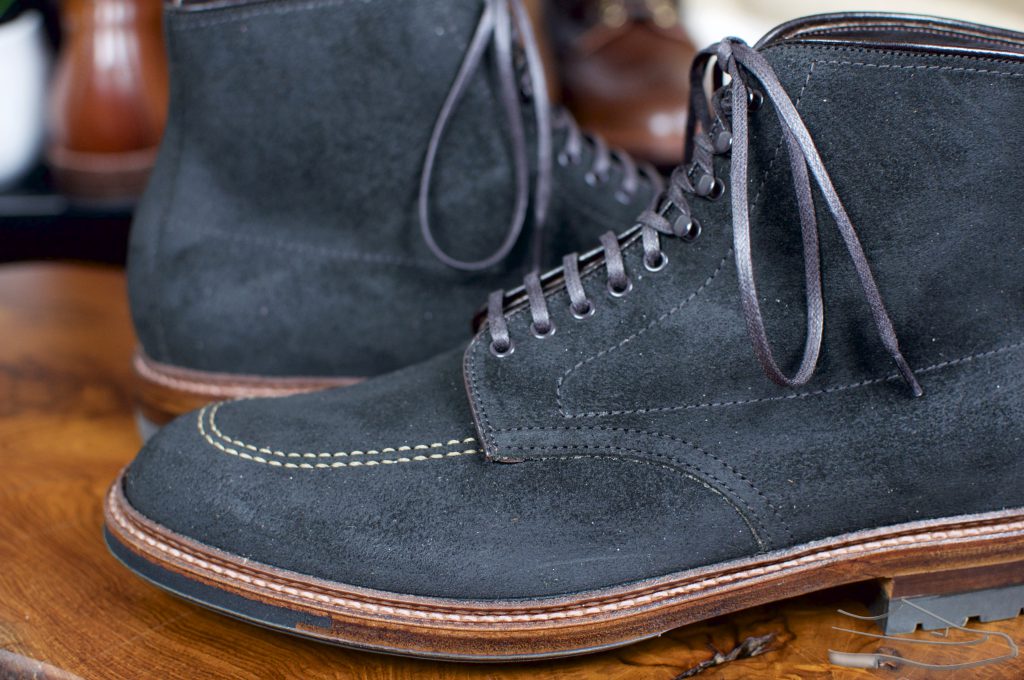 Well, this beautiful boot was impeccably designed by Yenni and team at Brick+Mortar. These boots are made out of Alden's special Earth Chamois with the Reverse side exposed, providing a rougher look and experience. Earth Chamois is actually quite an interesting material and shade. Chamois is an extremely versatile and rugged material. It is absolutely packed with oils and feels amazing. The Earth shade is quite an interesting shade as well. It is surprisingly simple and yet complex. Depending upon the light, angle, and conditions it can vary from a dark gray with green, blue, and brown undertones to it. It is truly a cool color that I have long wanted, but had to find the perfect makeup to utilize it.
This special material is paired with Alden's Tan "Antique" Edges and the Indy Boot apron stitch is done in Berry Gold, providing a nice contrast against the Earth Chamois, but connects the pattern to the edges. The rest of the stitching is made in a tonal stitch providing the Indy pattern a little extra pazzazz. These Indy's feel rugged, being made on Alden's custom Commando Soles. The boots is completed with matching eyelets and speed hooks.
Overall, this is a truly amazing Indy Boot that I am excited to wear for many years to come!