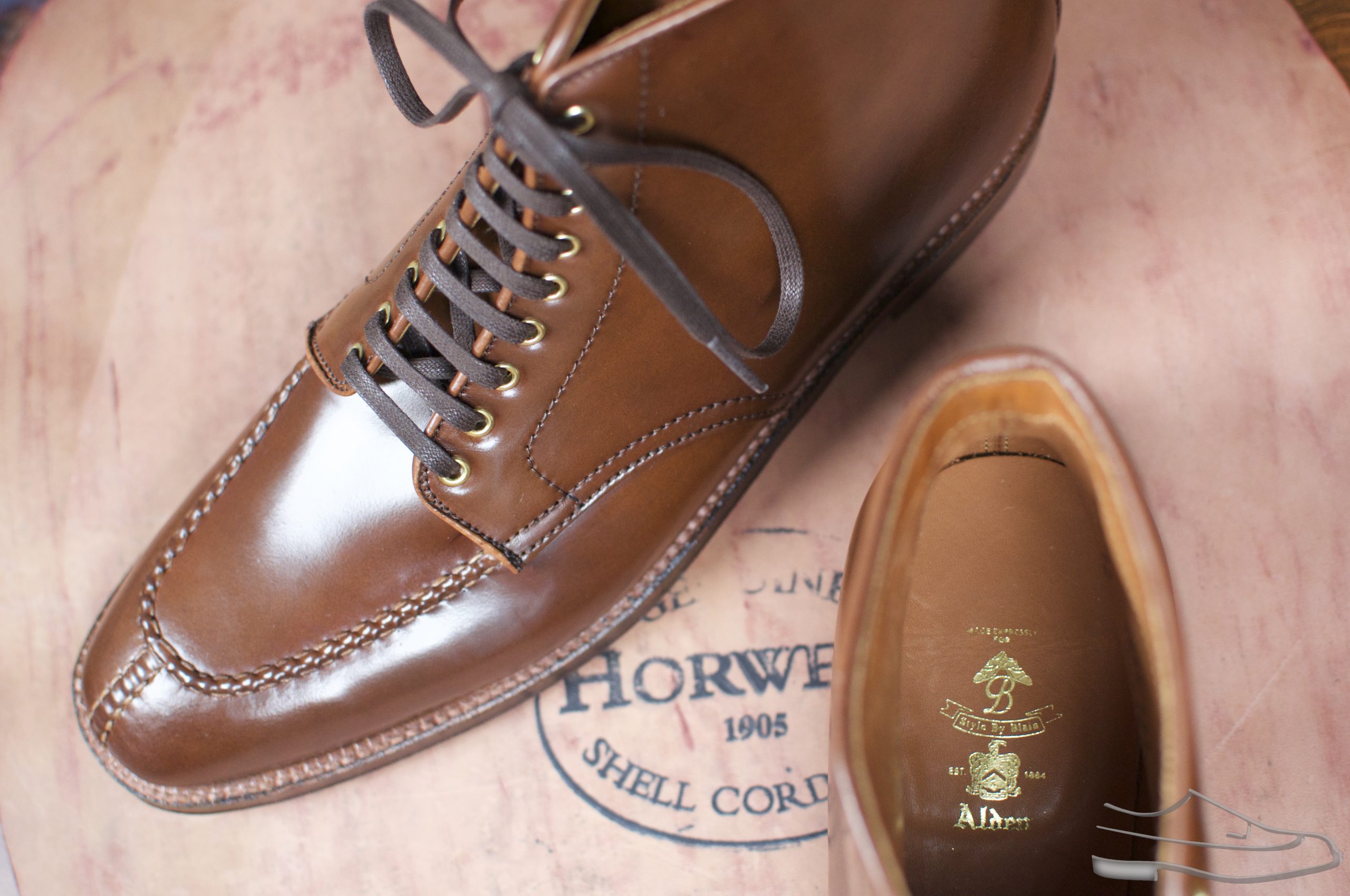 Alden Brassvello NST Boot
I have long dreamed about a Brassvello Boot. A boot that combines Alden's amazing and rich Ravello Shell Cordovan shade with the flash of Brass Hardware. Until late 2020, this remained nothing but a dream, however, things rapidly changed, as this is now my fourth Ravello Boot to feature Brass Hardware. Although, I wouldn't want EVERY pair of Ravello to have Brass Hardware, it really is a remarkable combination. The Mid-Brown and Red Ravello shade of Shell Cordovan plays off of the Brass Hardware perfectly creating an amazing aesthetic.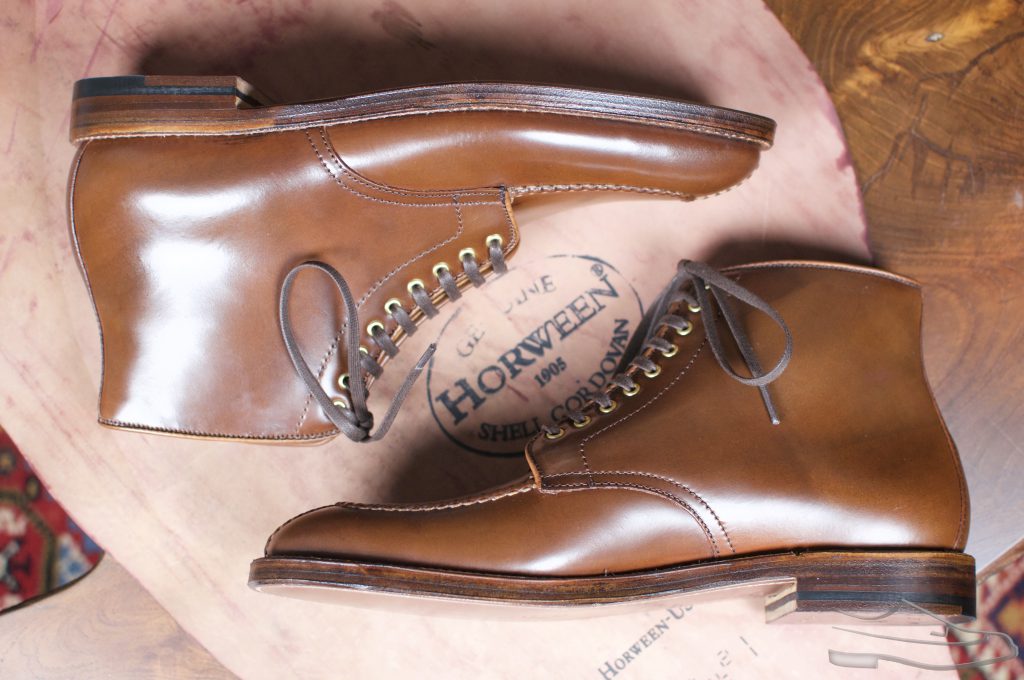 As the name states, these boots feature Alden's meticulous hand-stitch work around the apron of the vamp and down the toe – creating what is called the Norwegian Split Toe pattern. Having been following Alden for nearly 10 years, it is interesting to observe that my original passion for Alden started out with their brogue models, such as the Wingtips or Longwings and I really didn't understand the allure of the NST. But rest assured, my heart has definitely changed and as I still love a beautifully brogued Alden, I have really come to appreciate the aesthetic and the craftsmanship of their hand-stitched models, with the NST being the most time intensive variant.
These beautiful Brassvello NST Boots are made around Alden's Plaza Last, their most elegant last. The Plaza Last has a fairly generous mid-foot section, but comes to a tapered finale at the toe box, having a subtly squared off toe. The Plaza Last plays into the hand-stitching essentially unlike any other Alden last, as the stitching across the apron usually features a subtle squaring on top, following the form of the Last. It also gets a nicely proportioned toe stitch.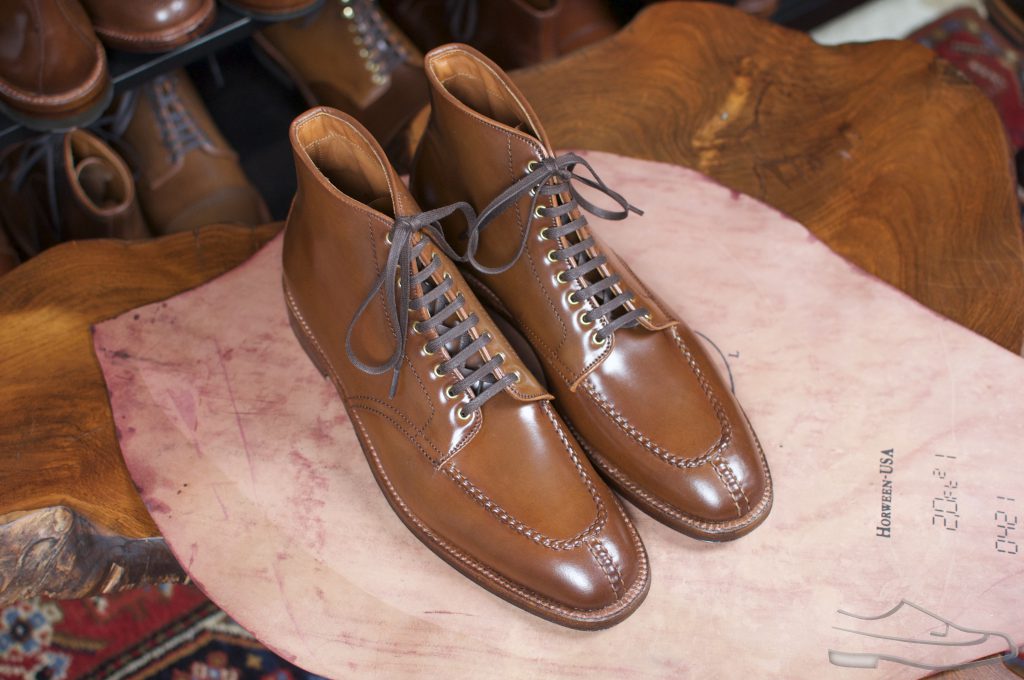 Beyond the Brassvello, NST, and Plaza last, these boots come appointed as one would expect for that combination. They feature lovely Antique Edges that adorn a Double Waterlock Outsole, which provides a nice and clean aesthetic. The outsole is attached to the upper via a 360 degree, flat welt – a tasteful choice for a dressier Plaza Lasted boot. Overall, these design elements all come together to form one amazing boot!
Here these beautiful boots are next to their Brassvello Boot family…