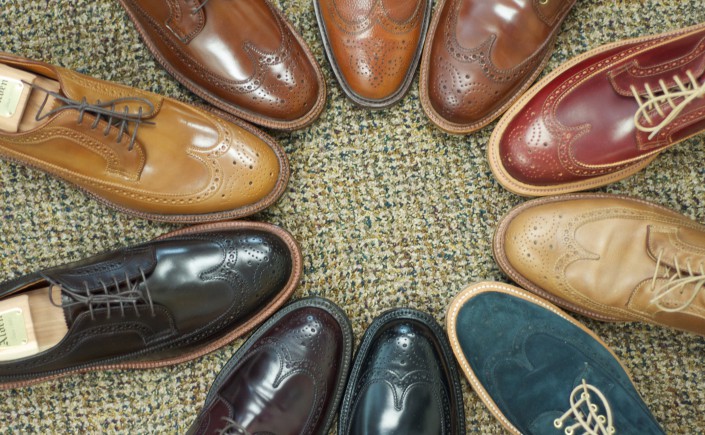 The King of the Wing
If Alden's Color 8 Shell Cordovan is the "King" of colors, then I would propose that the Longwing Blucher is the "King" of the Wingtips. The now stock, Alden 975 (Color 8 Longwing Blucher) was first introduced back in 1958. Back then, the 975 only cost $15 per shoe. They now cost over $700 per pair and Alden can barely keep up with the demand for this model.
Despite the obvious beauty of the Shortwing Balmoral, Shortwing Blucher, and even the Wingtip Boot, the Longwing Blucher on the Barrie Last provides the perfect balance of style and comfort.
Below is the "standard" Shell Cordovan colors. L to R: Black, Color 8, Cigar, Ravello, Whiskey. All of these are sized 10.5B.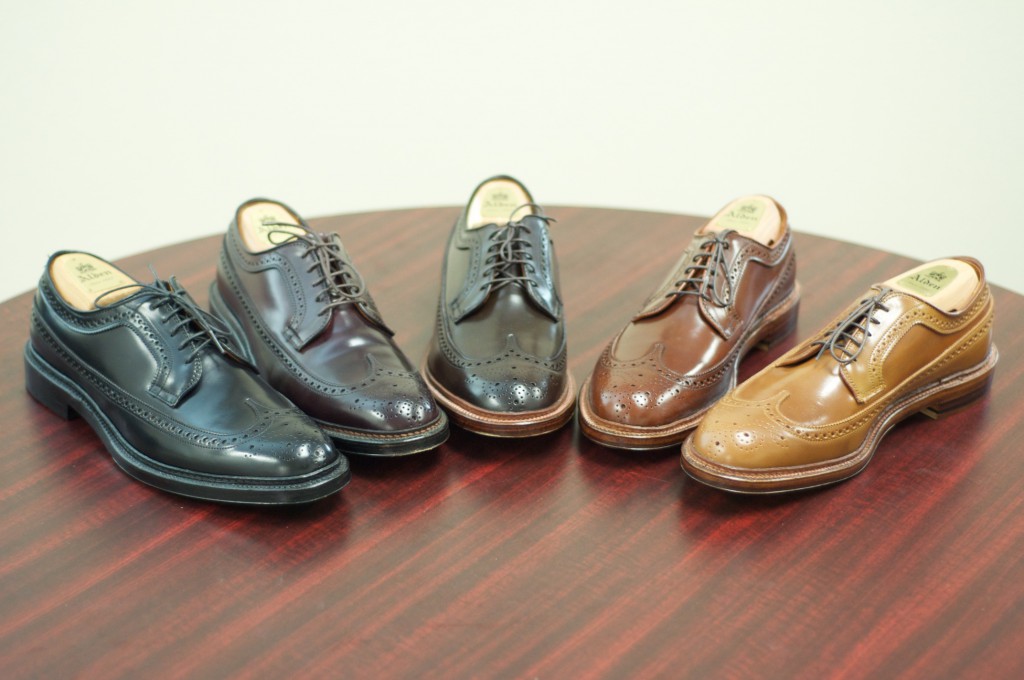 This is what I would call the Shell Cordovan Extended Family. The Alden x JCrew "Brassvello" LWB and Alden x AoC "20/20" Color #2 LWB is added to the collection.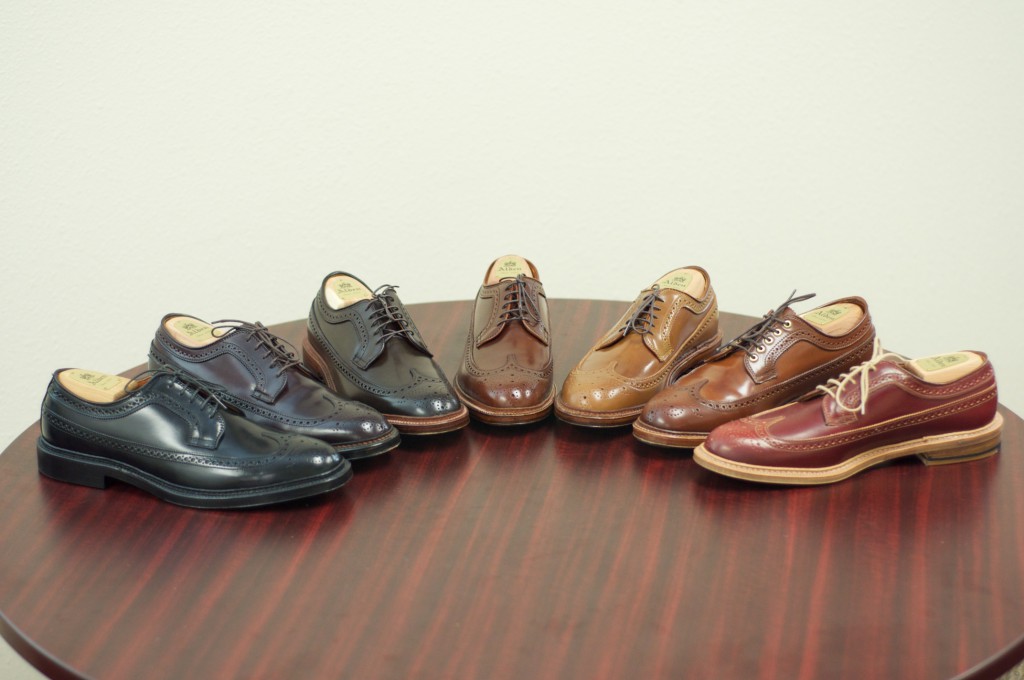 The following photos add in my non-shell LWBs, the Alden x Leffot Navy Suede LWB with exposed brass eyelets and the Alden x Alden DC Natural Chromexcel LWB.