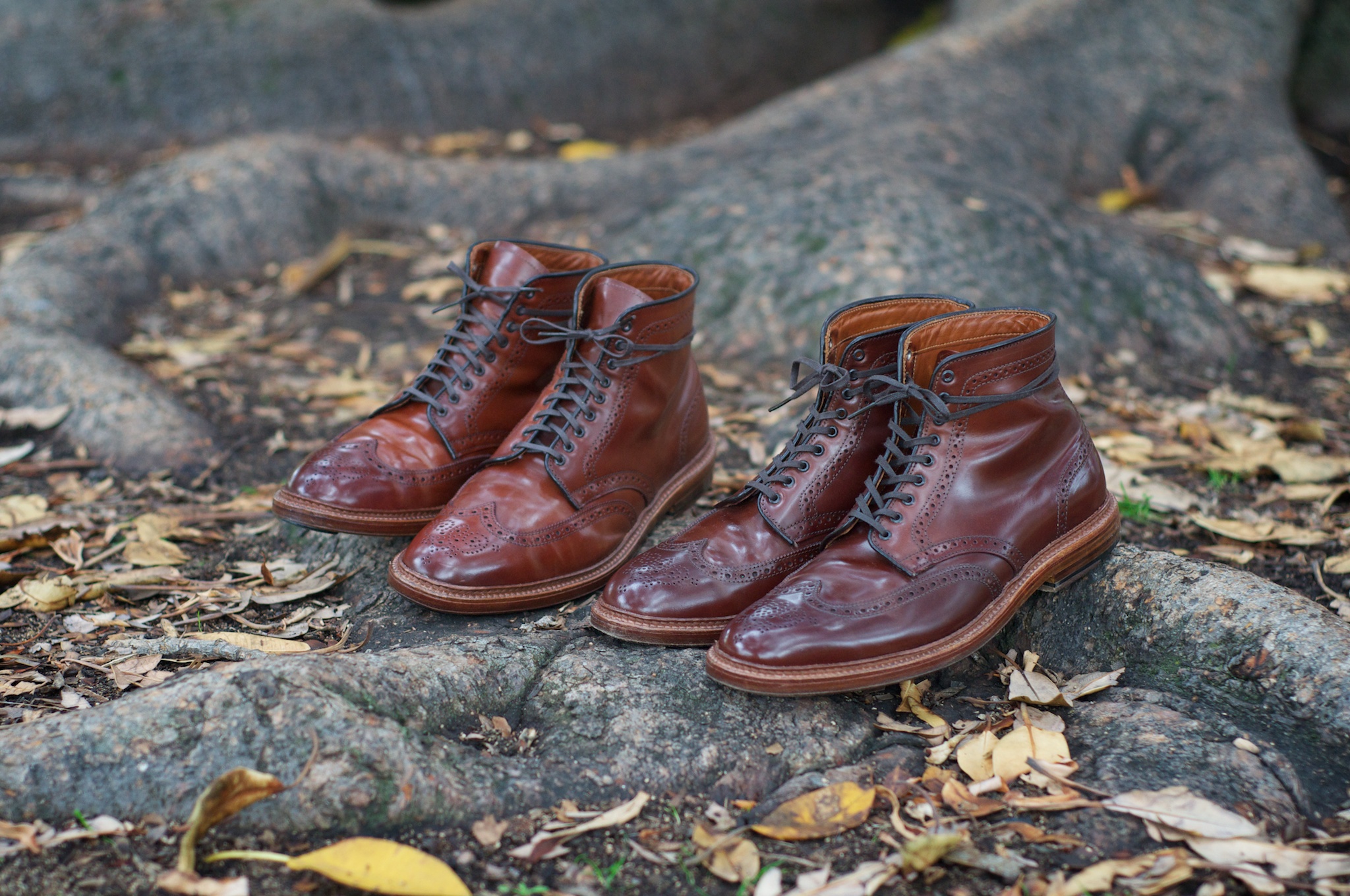 The Color #4 Wingtip Boot
This boot is the kind of thing that legends are made from. Only one batch was made back in 2012 and it rumors say that it wasn't the full compliment. The ever exclusive and desired Color #4 Shell Cordovan. Half the dye of Color #8 and twice the dye of Color #2, the only thing that can be said about these boots, is that they are at or near the top of everyone's dream list.
The Color #4 Wingtip Boot combines the sheer beauty of the lovely medium red-brown color with Alden's absolutely stellar Wingtip Boot pattern. I have said it many times, many try to make a Wingtip Boot, but no one does it like Alden. Its all in the detail and proportions and Alden's pattern is just perfect in every way. Alden paired the Boots up with their famous Tan "Antique" Edge dressing. They feature the pre-stitched split-reverse welt that goes all 360 degrees around the Boot and have the classic Double Leather outsole. These boots were built with perfection in mind.
I try and wear these only on special occasions, these pictures were from my 1,000th posting on Instagram…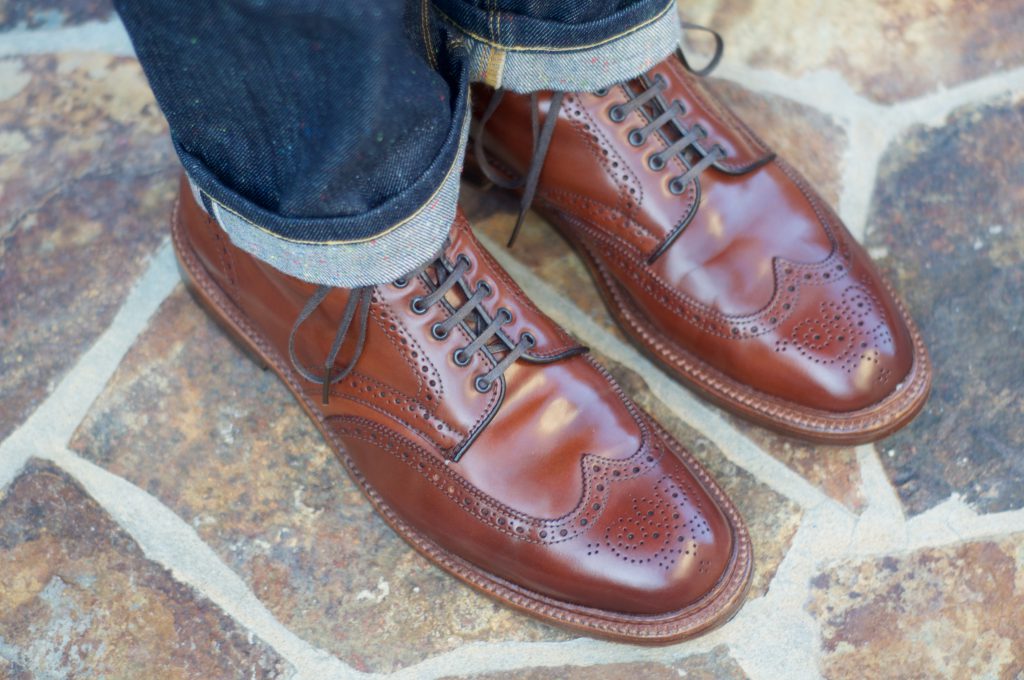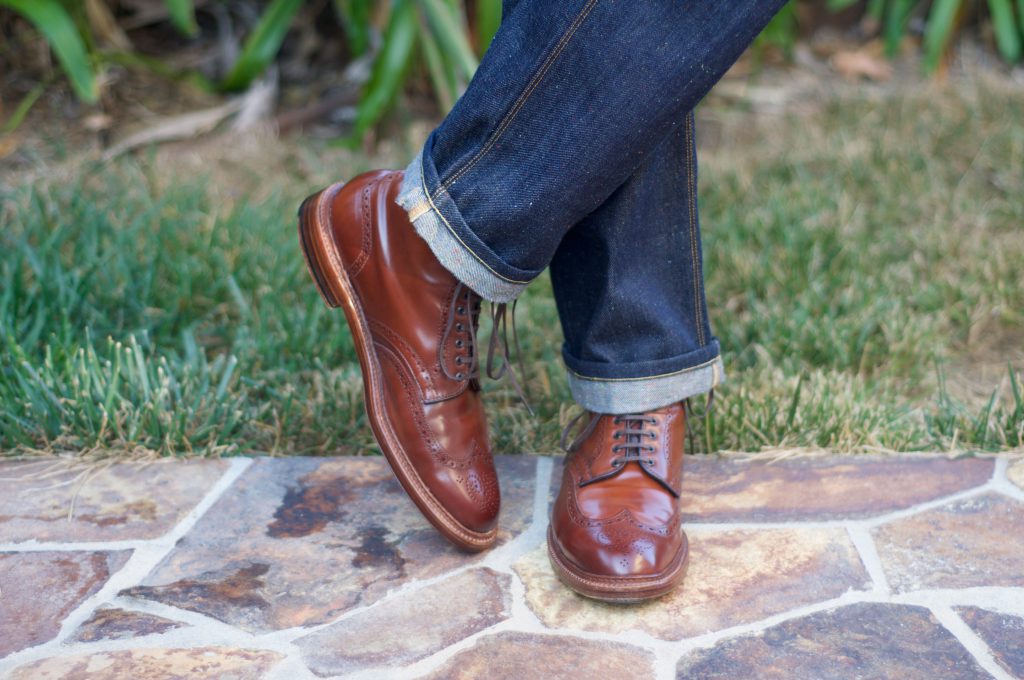 More pictures after the break…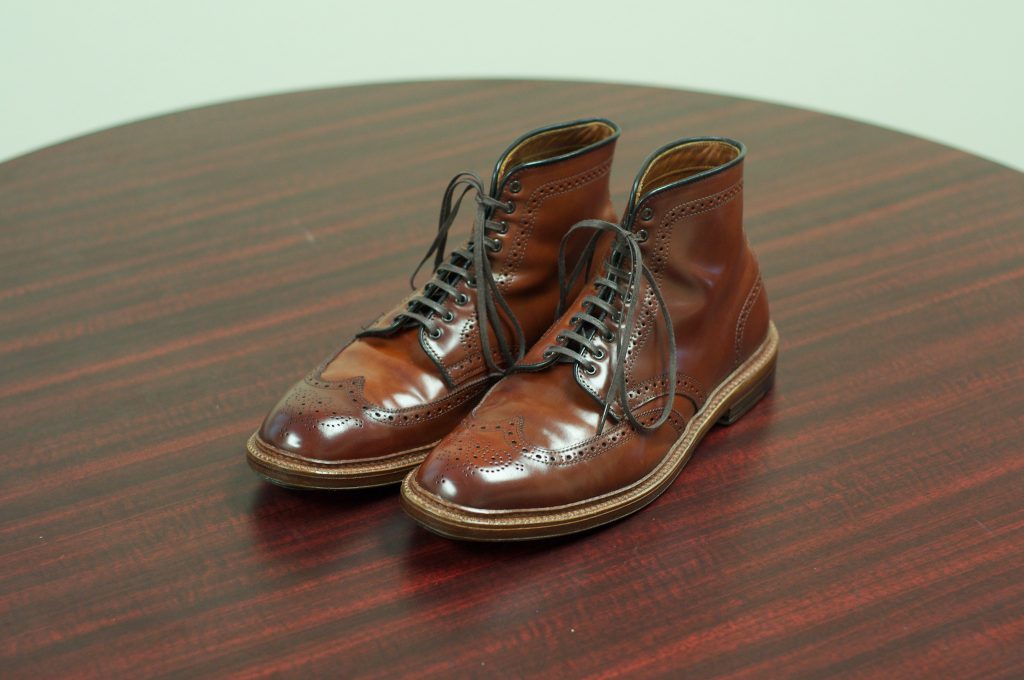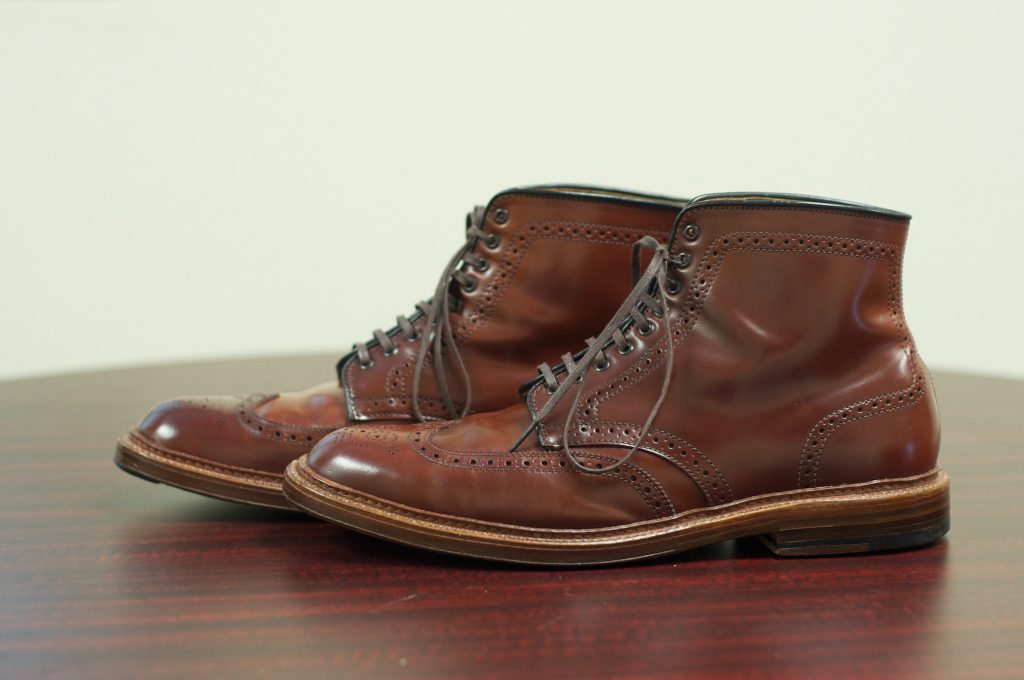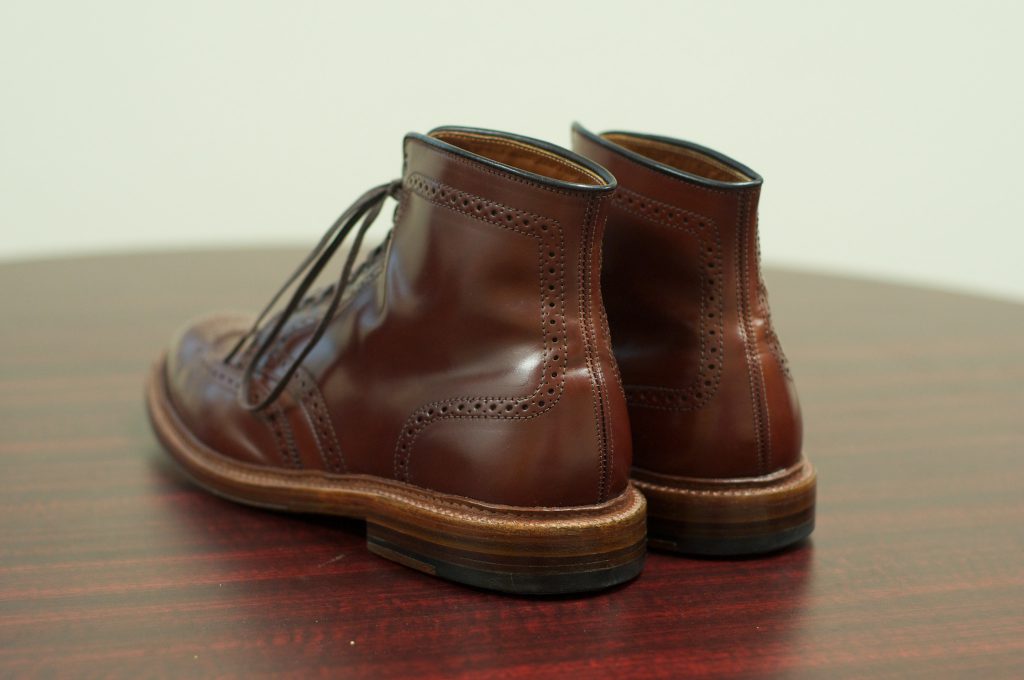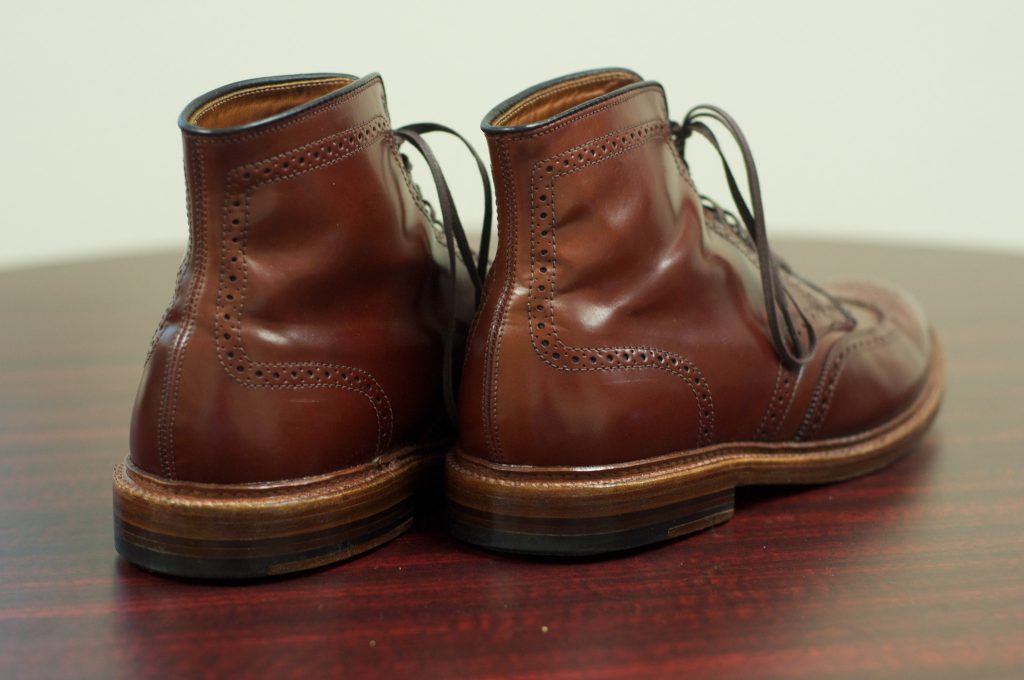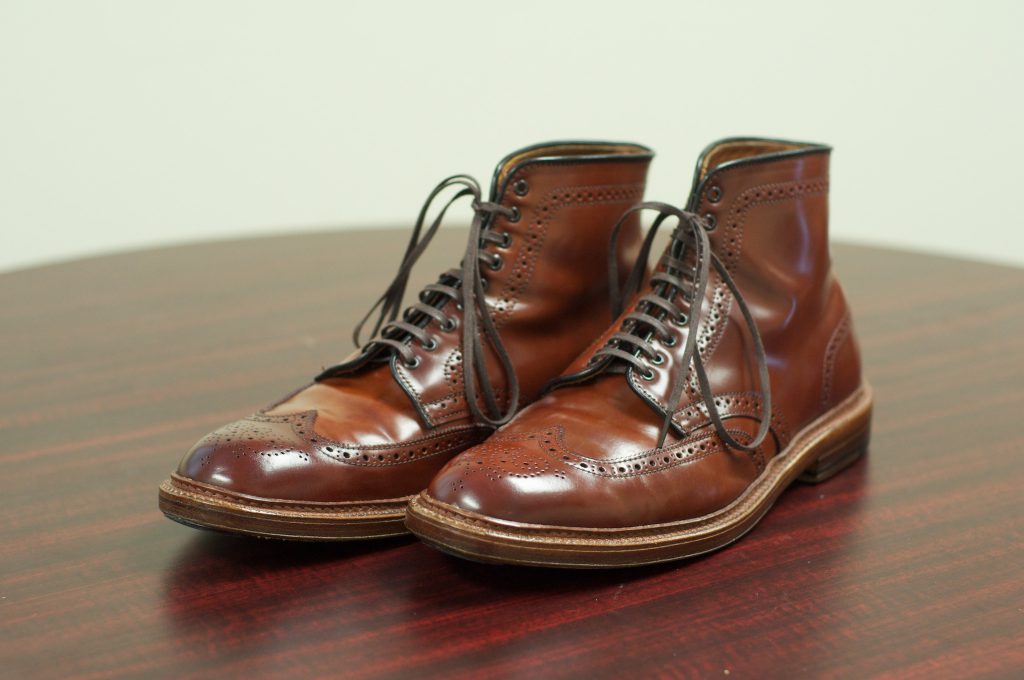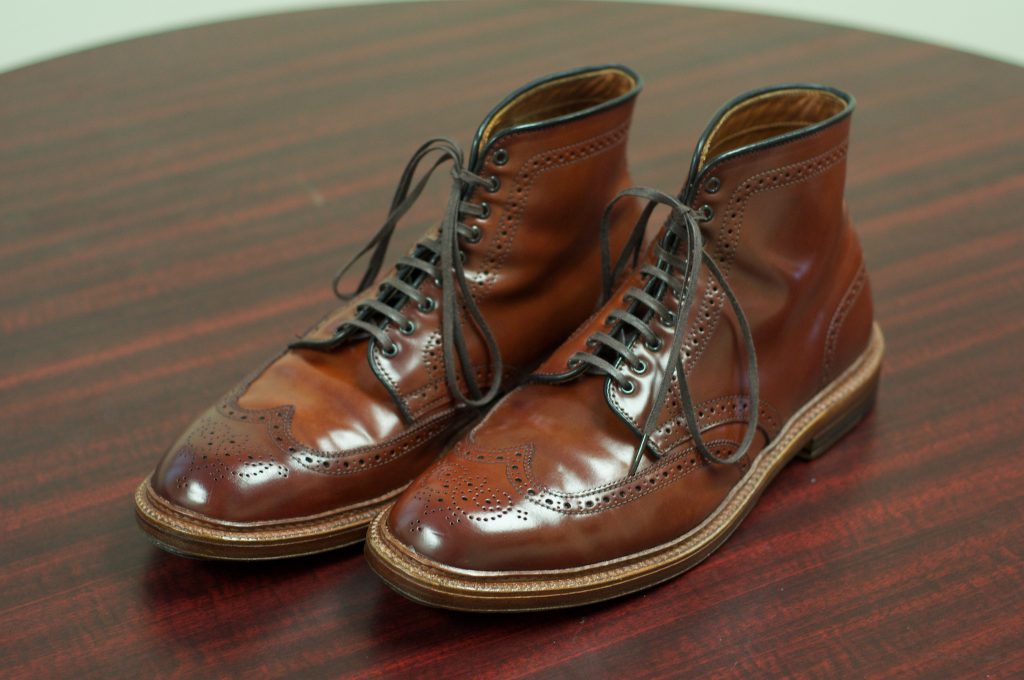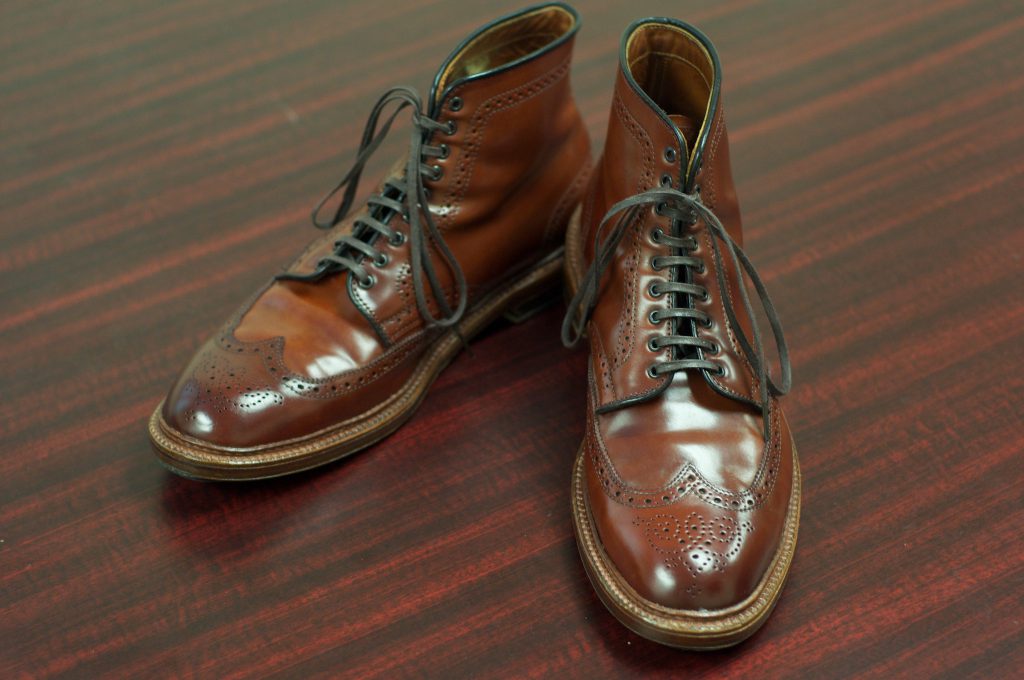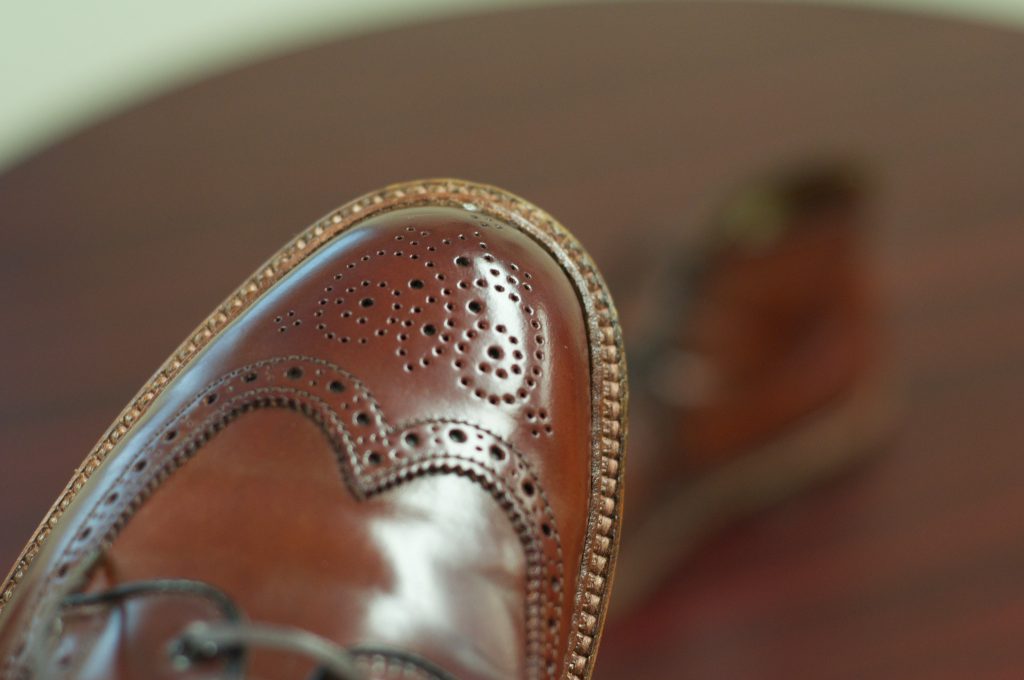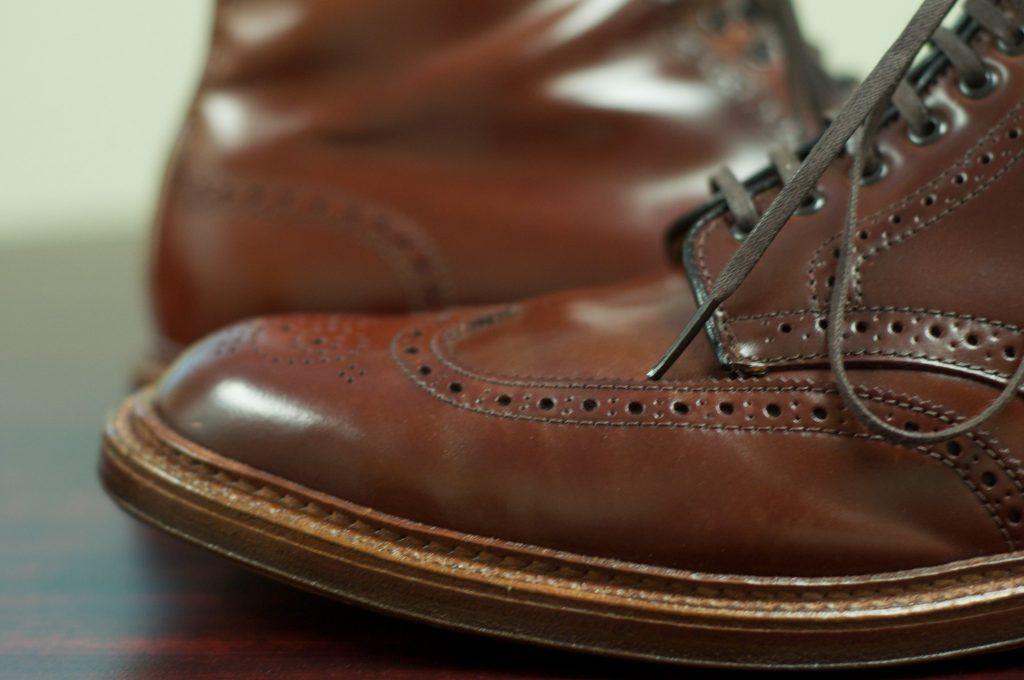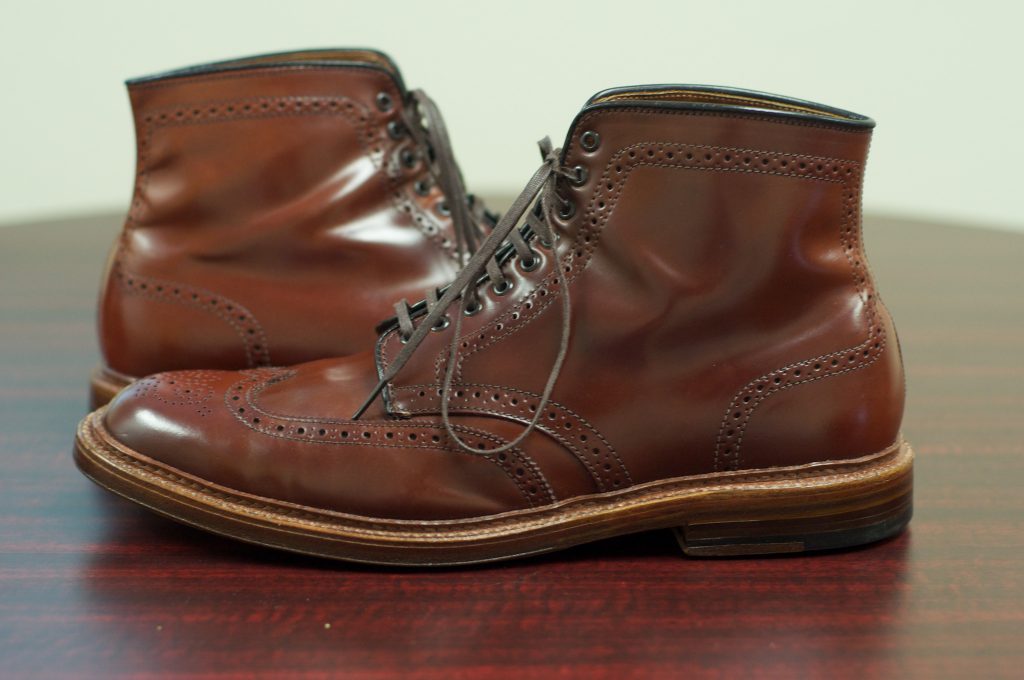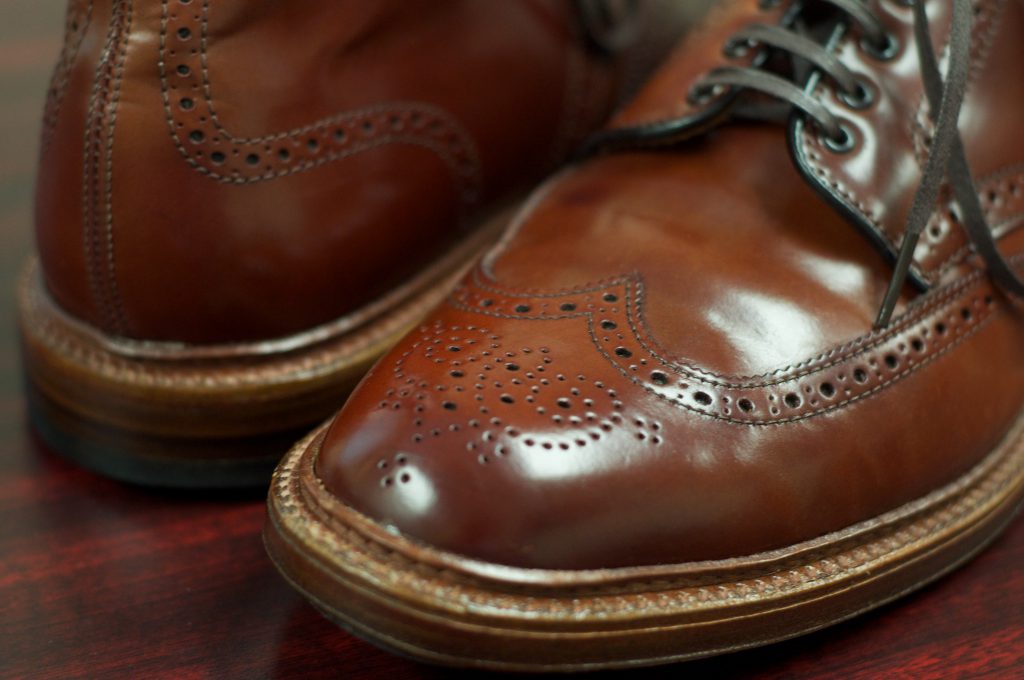 The Wingtip Boots in San Diego's beautiful Balboa Park.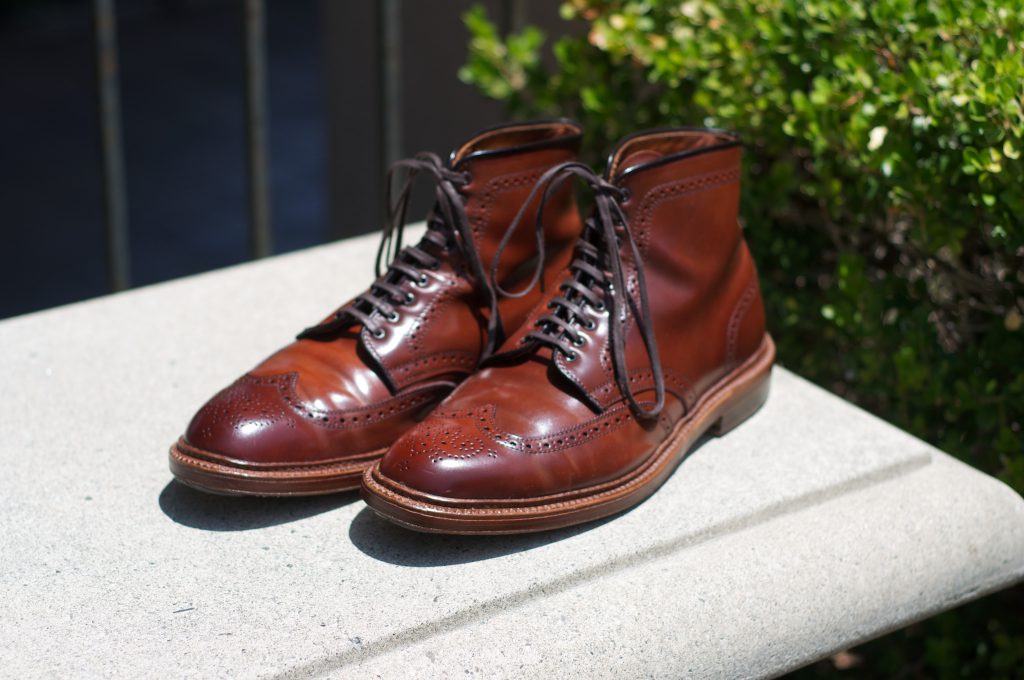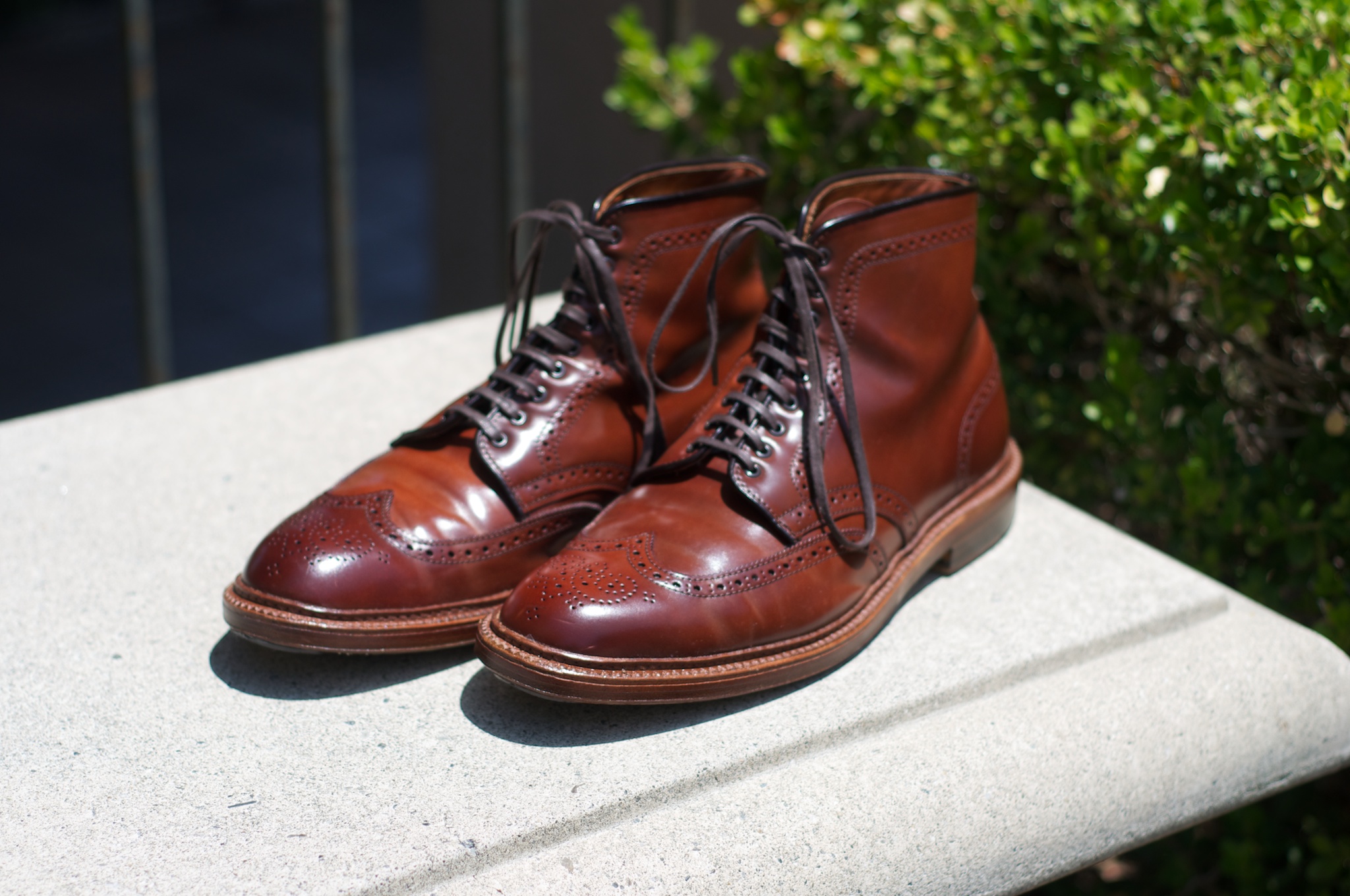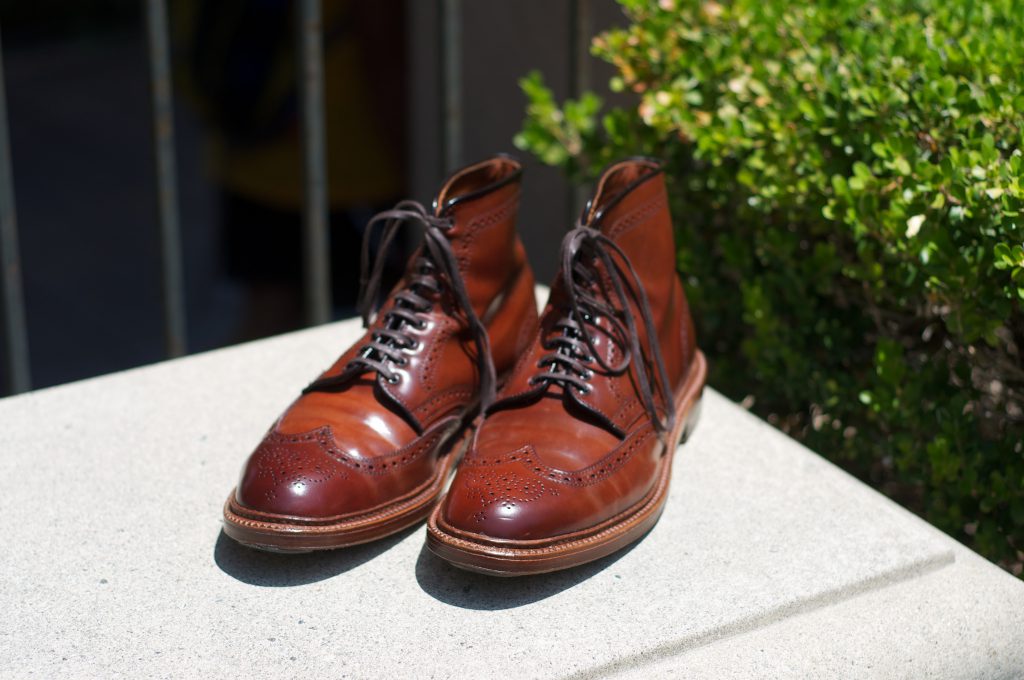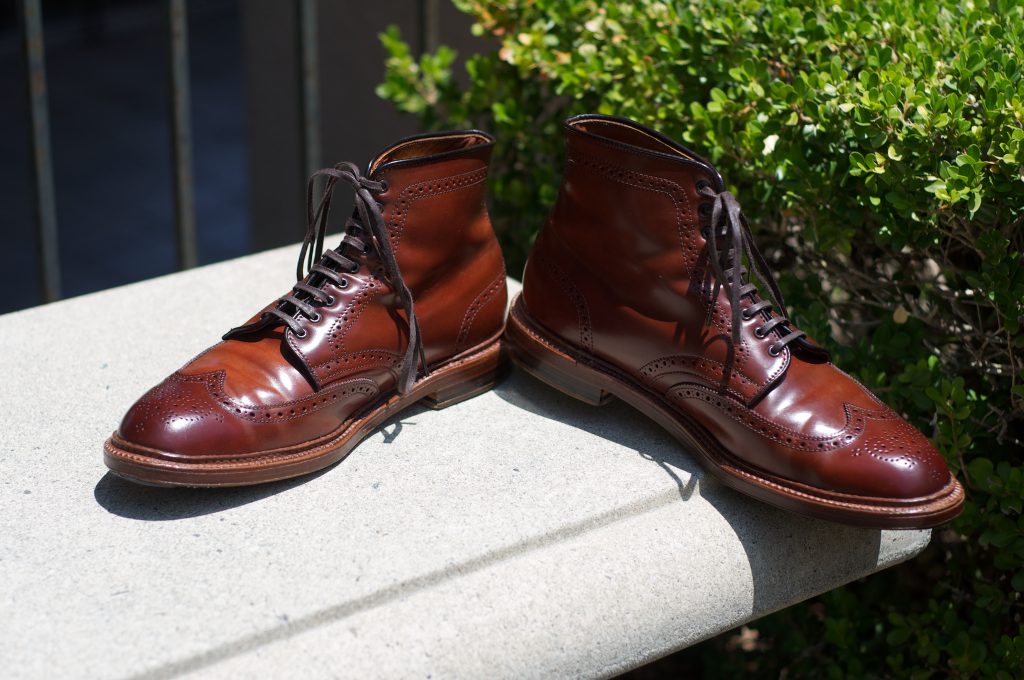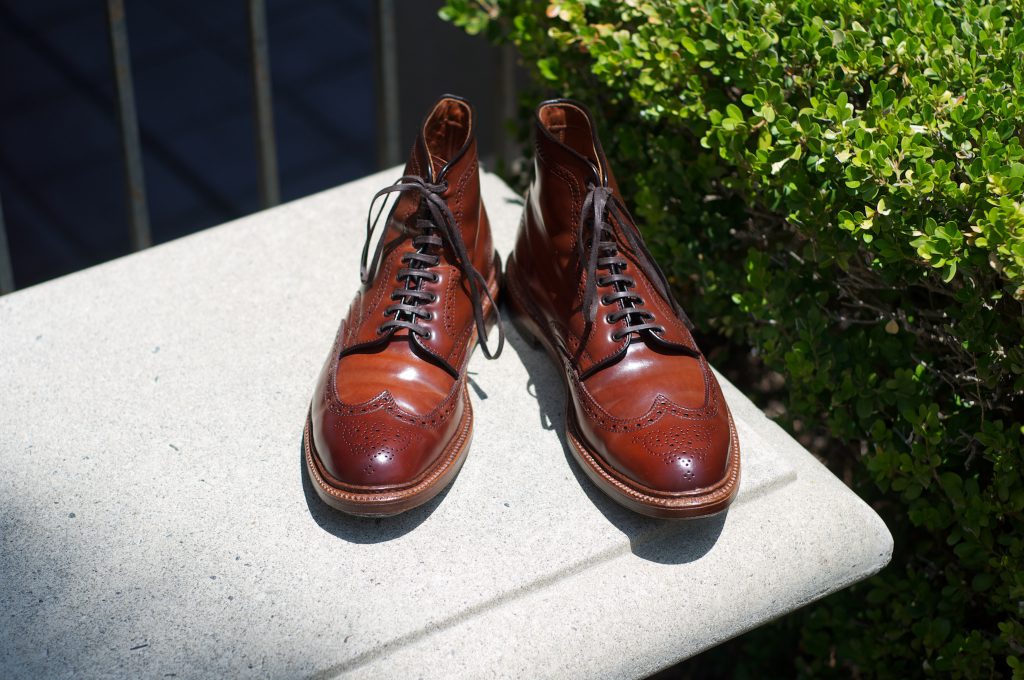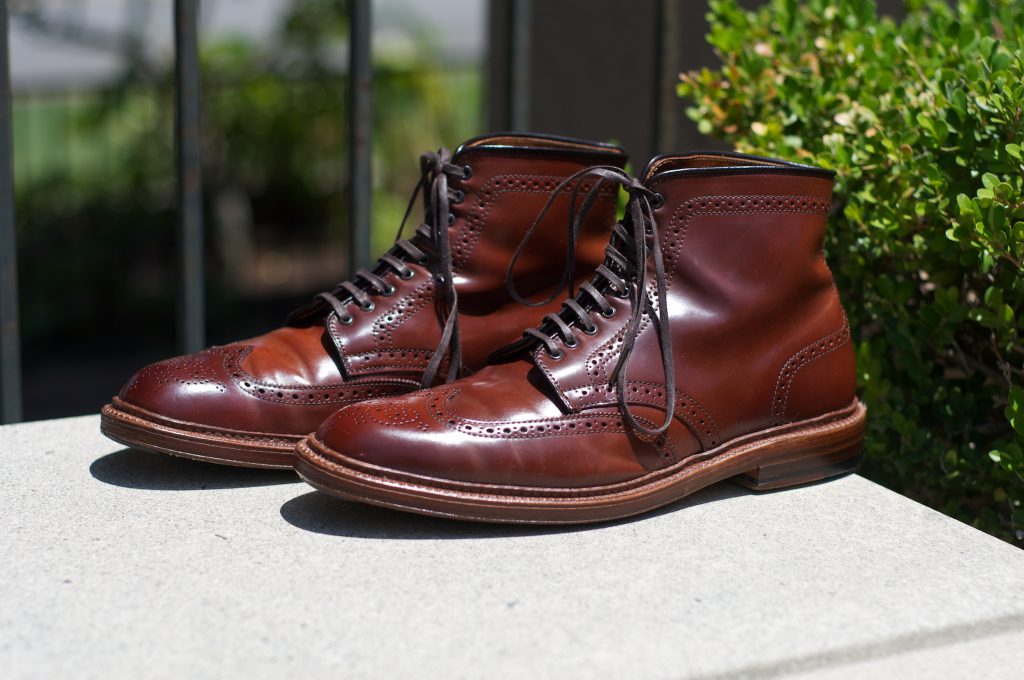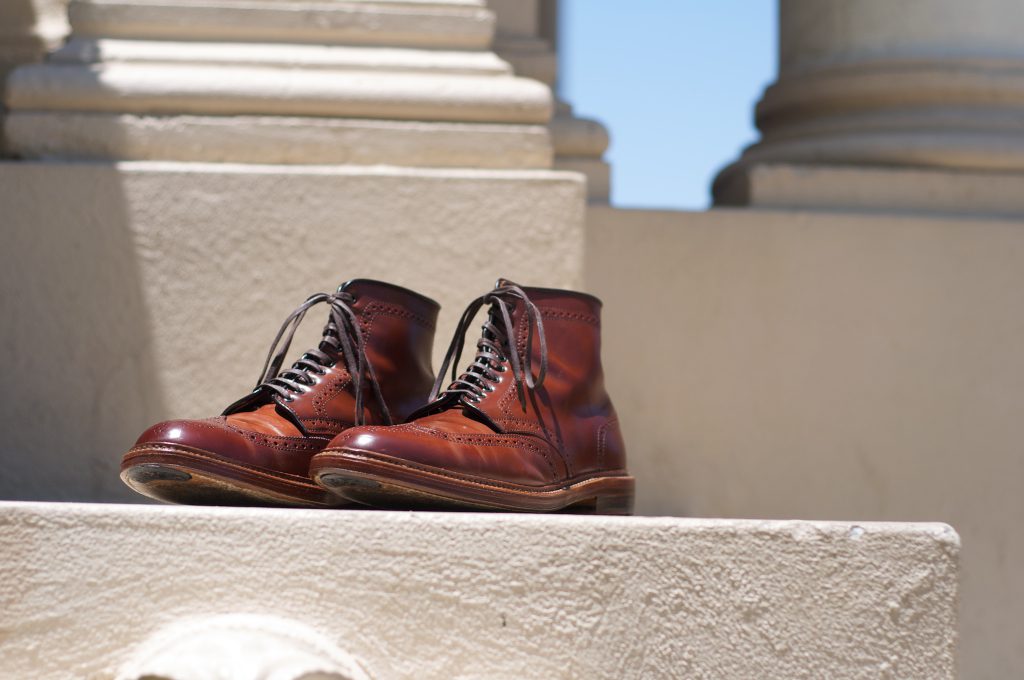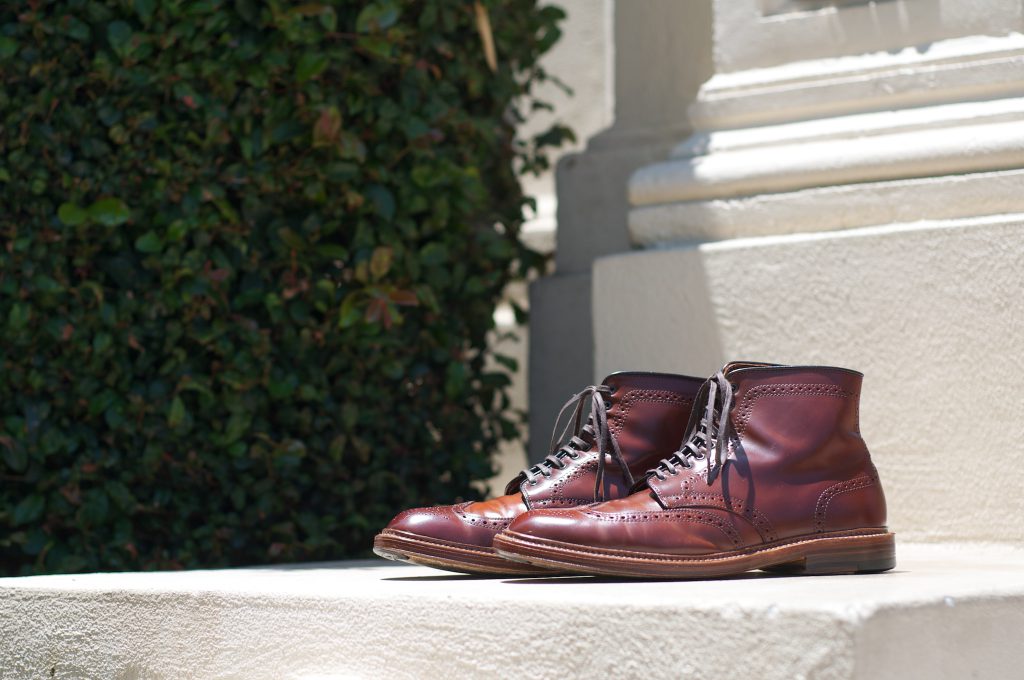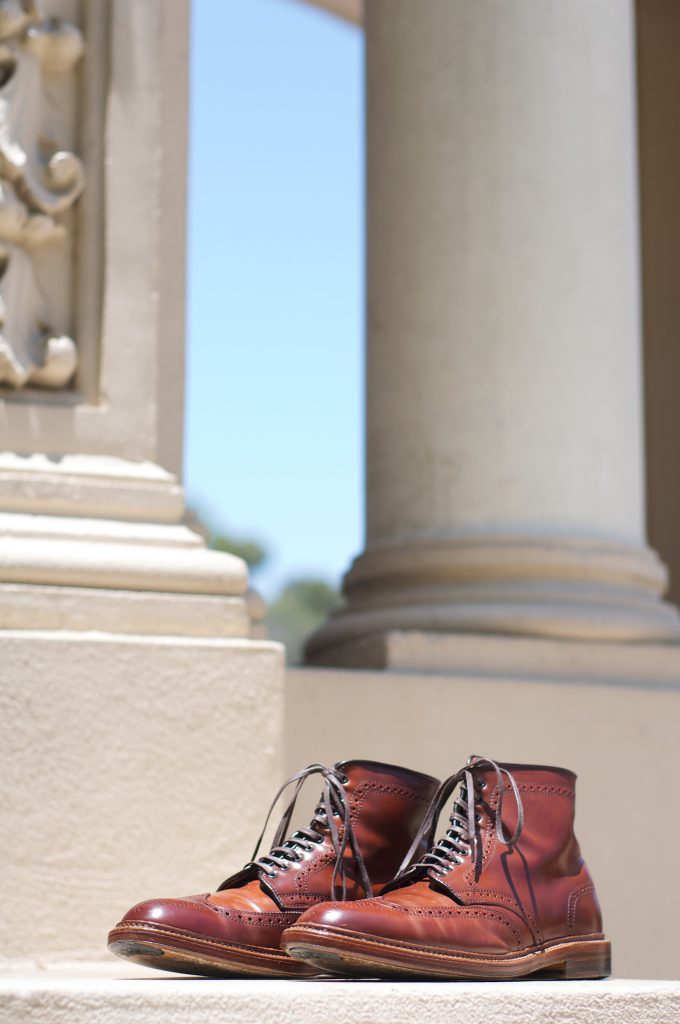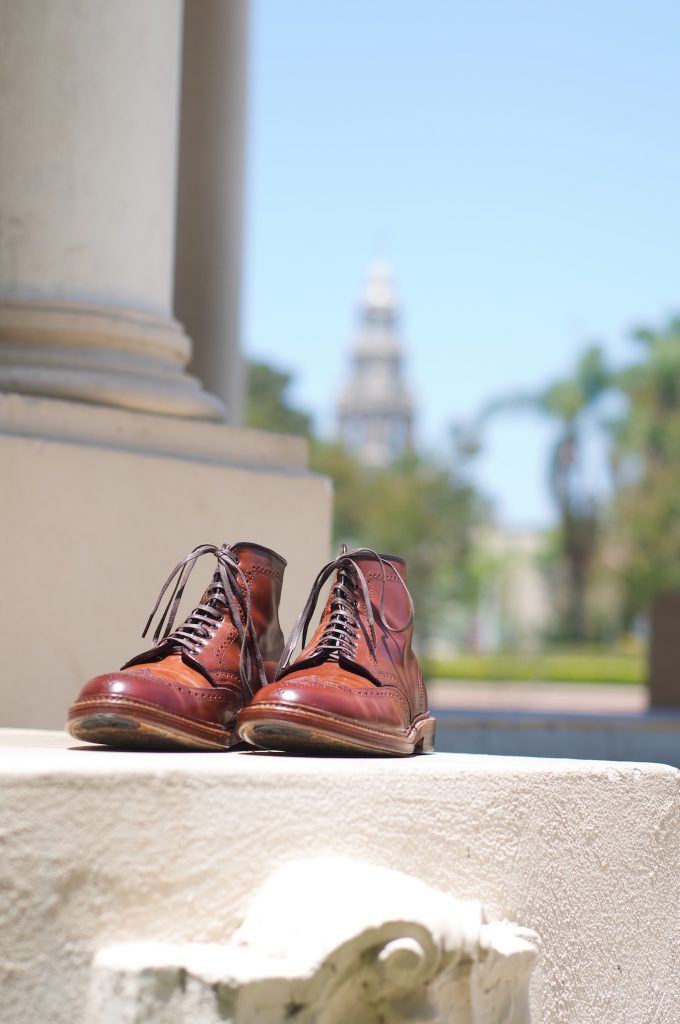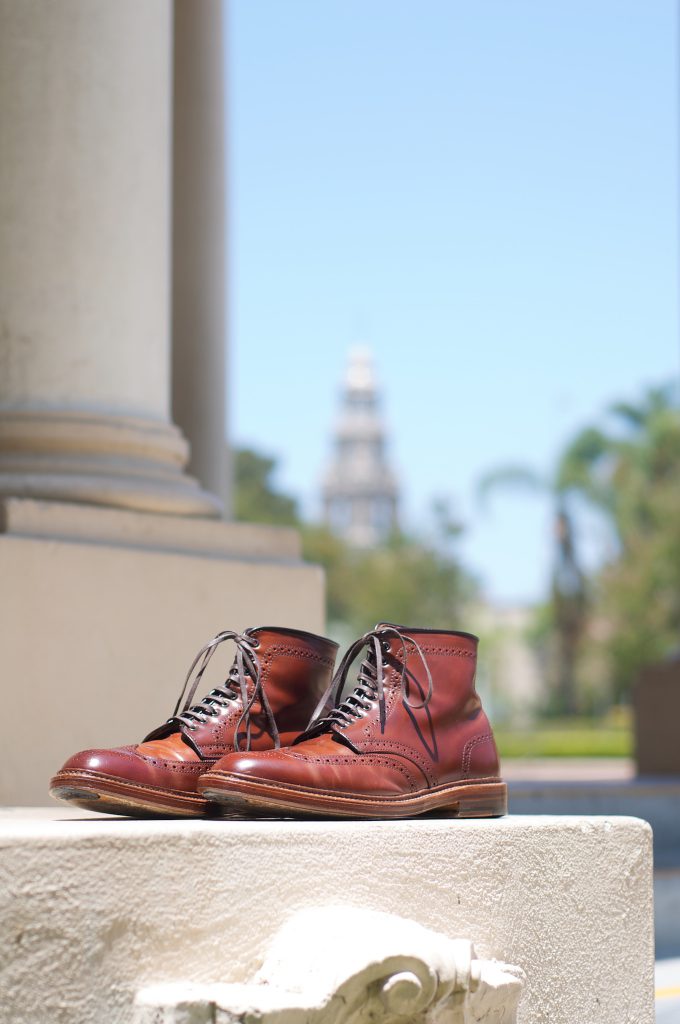 My Color #4 Wingtip Boots next to a pair owned by a close friend…