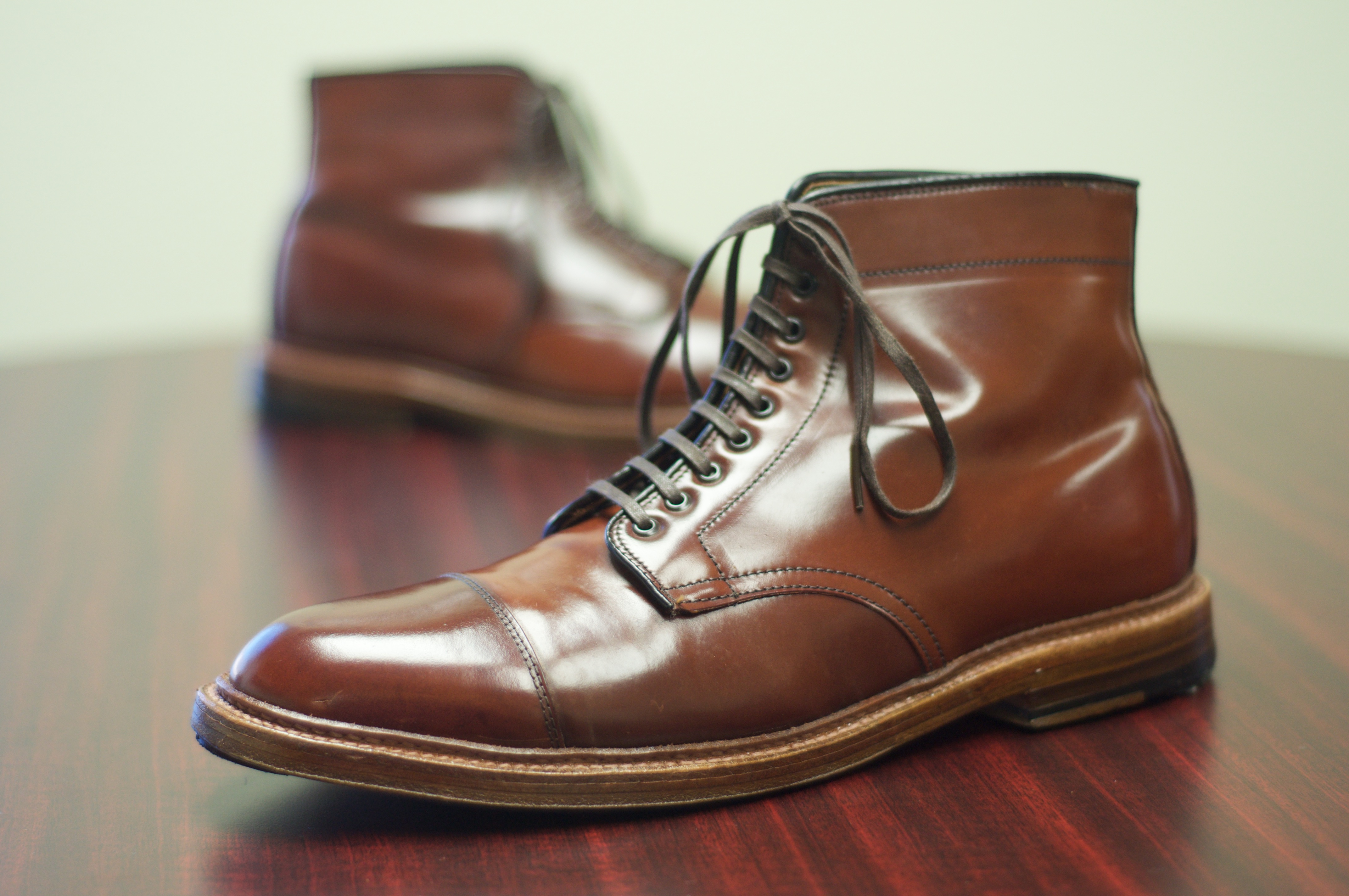 The Color #4 Cap Toe Boot
What is THE ultimate Alden Boot? Ask different people and you will obviously get different answers. But not too many will question you if you state the Color #4 Cap Toe Boot. A ridiculous shade of Horween's prized Shell Cordovan, check. A beautiful shade of shell paired with Alden's tan "antique" edges, check. Timeless design, check. Alden's classic Barrie Last, check.Exclusivity beyond measure, check. This Boot hits all the marks.
The Color #4 Cap Toe Boot was a gem made by Alden exclusively for TheShoeMart back in 2012. It has yet to be remade on any last for any other vendor. The color on this Boot is just amazing. Its a medium brown with a strong reddish tone. Like it's Wingtip brother, it has the same re-stitched split-reverse welt that goes all 360 degrees around the Boot and Double Leather Outsole. These Boots are a work of art.
A shot of the Boots from their prior voyage.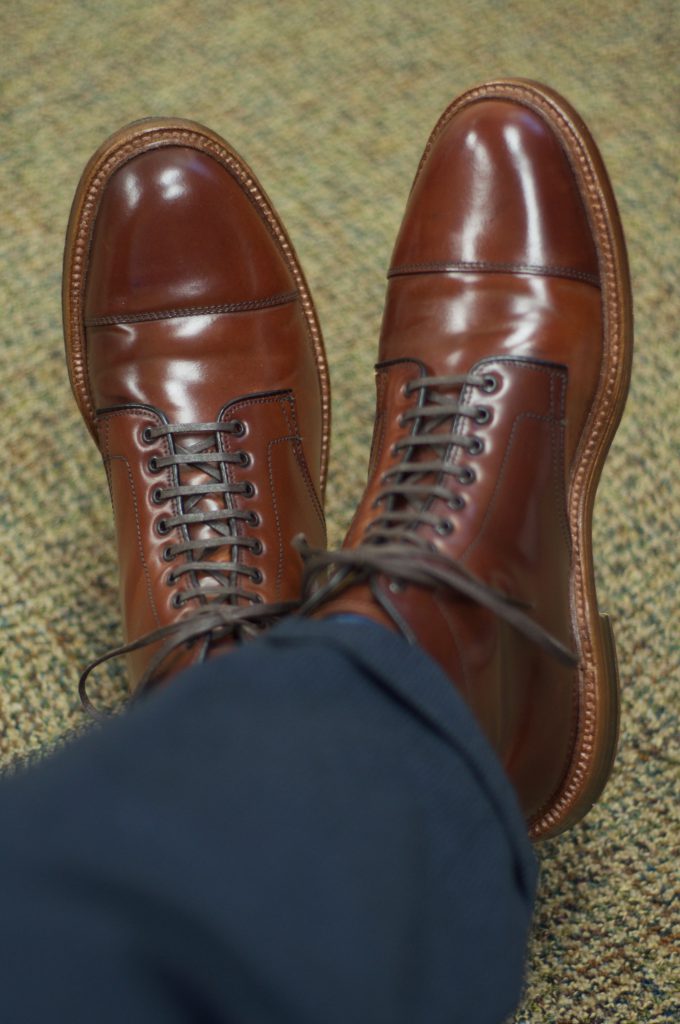 Additional pictures after the break…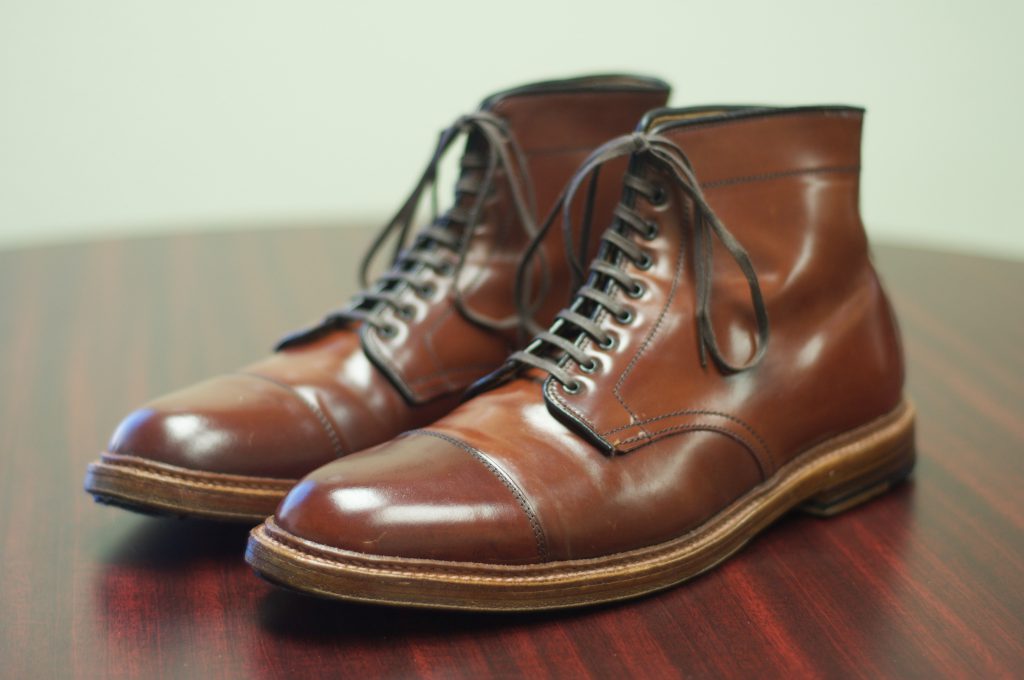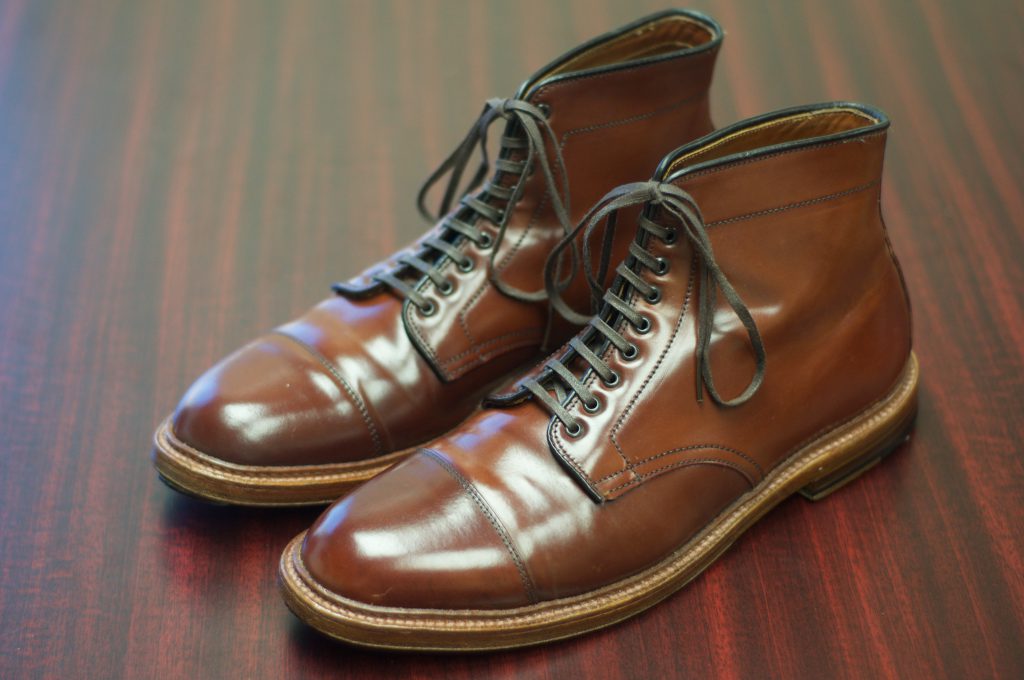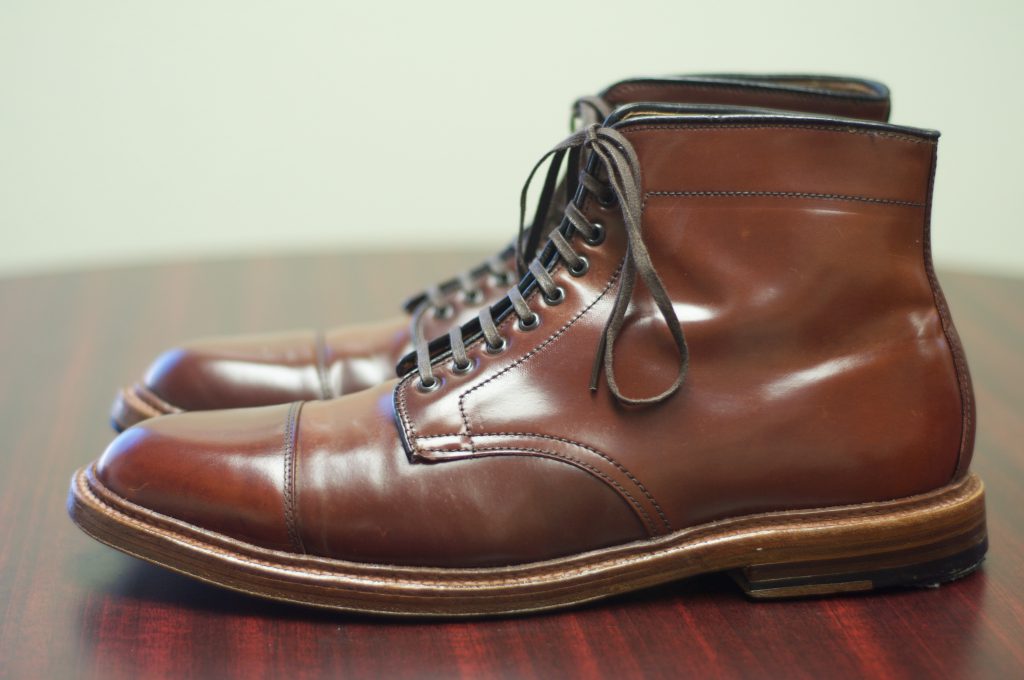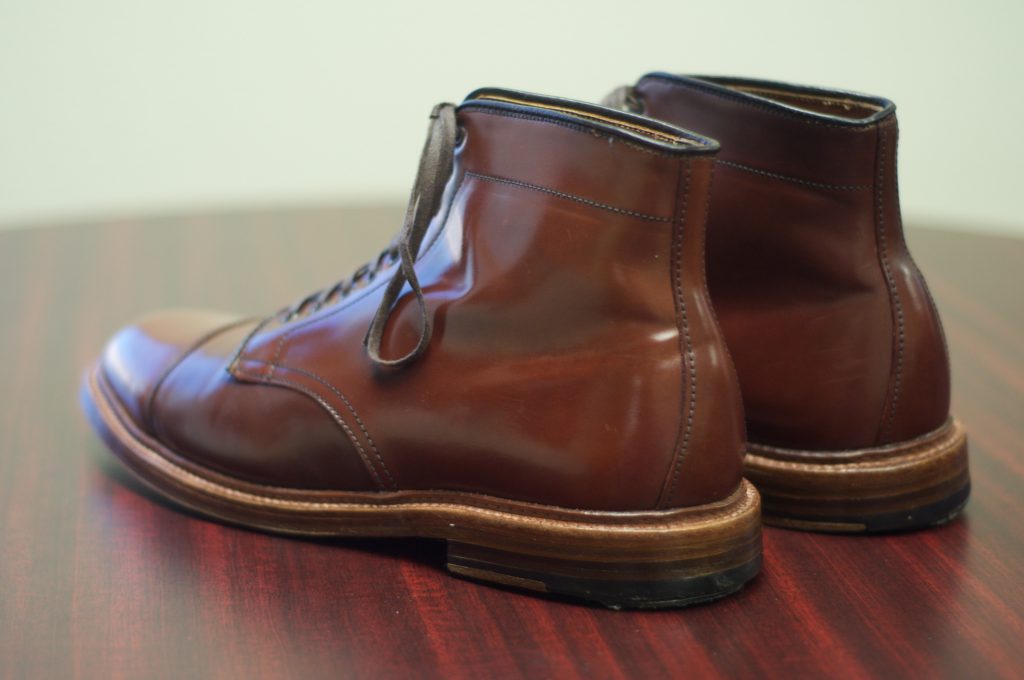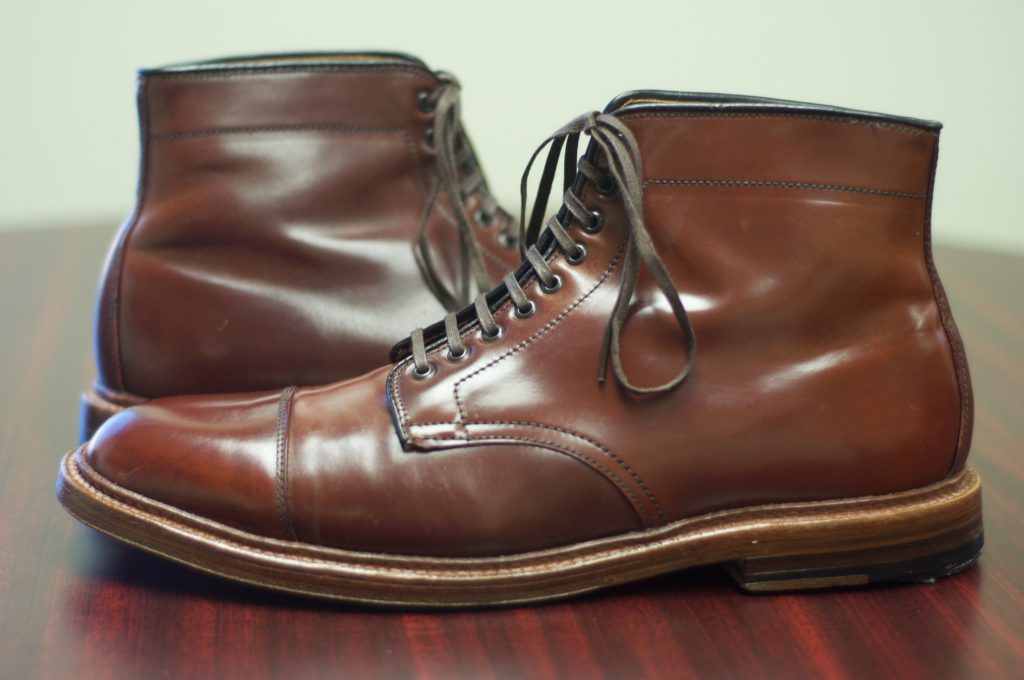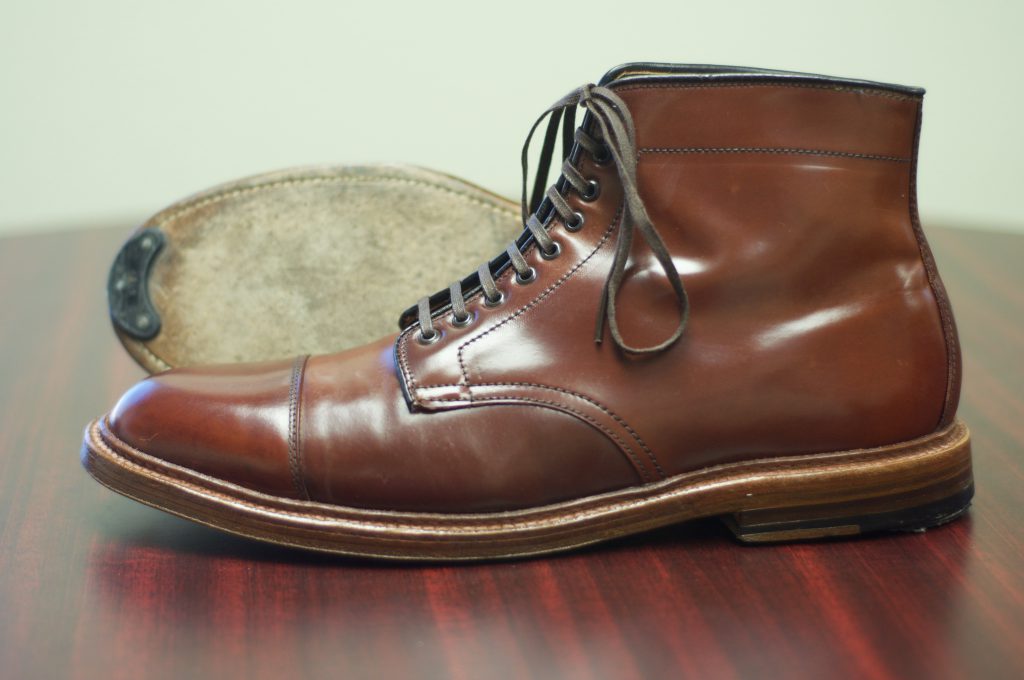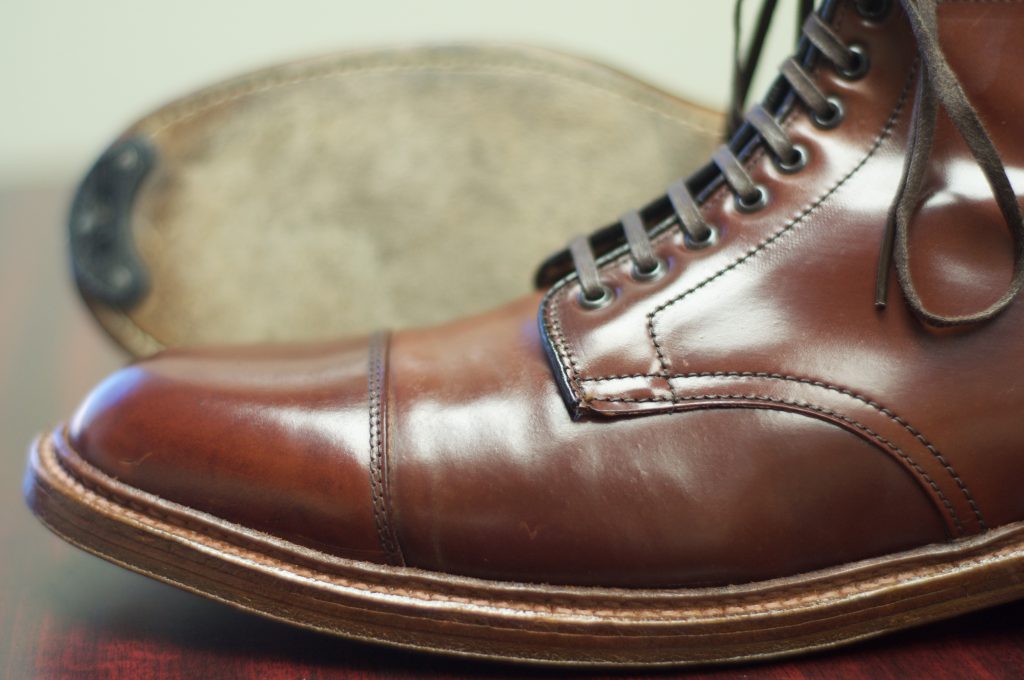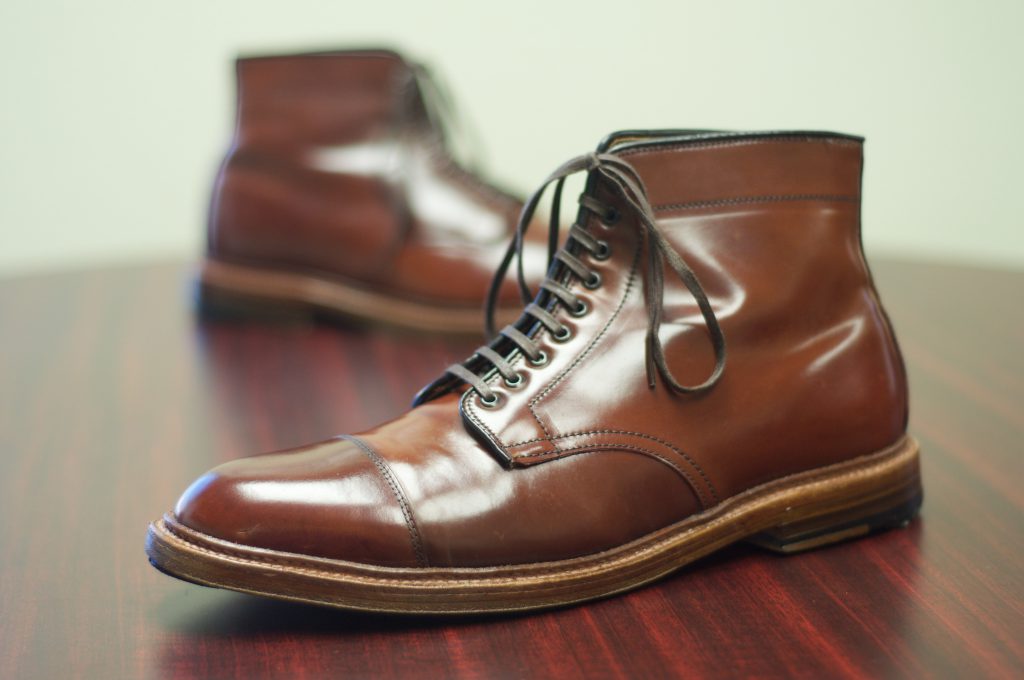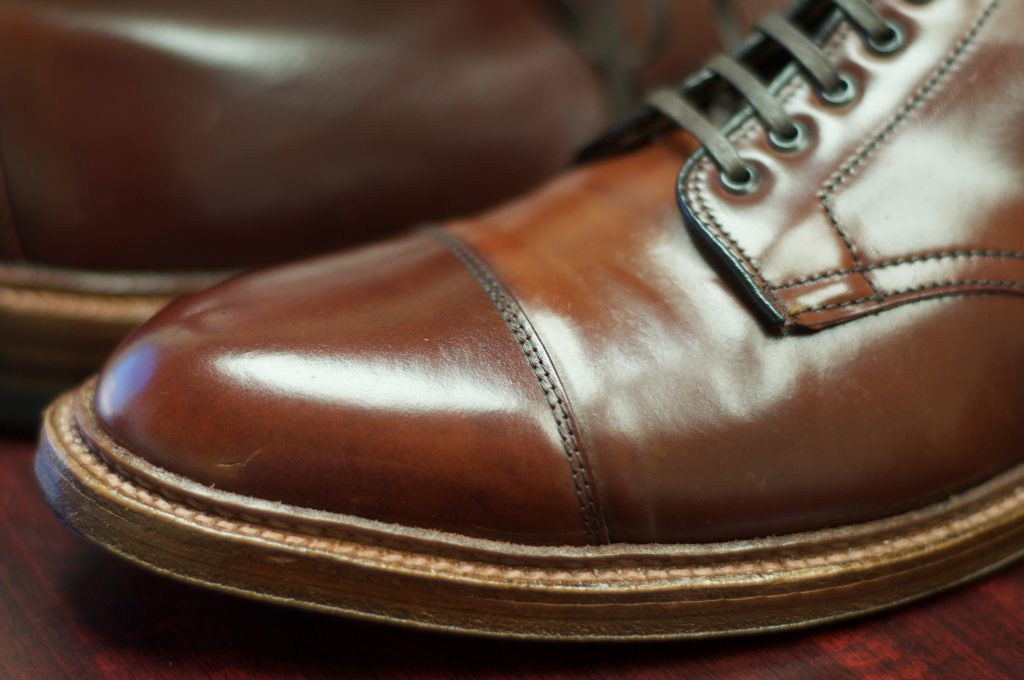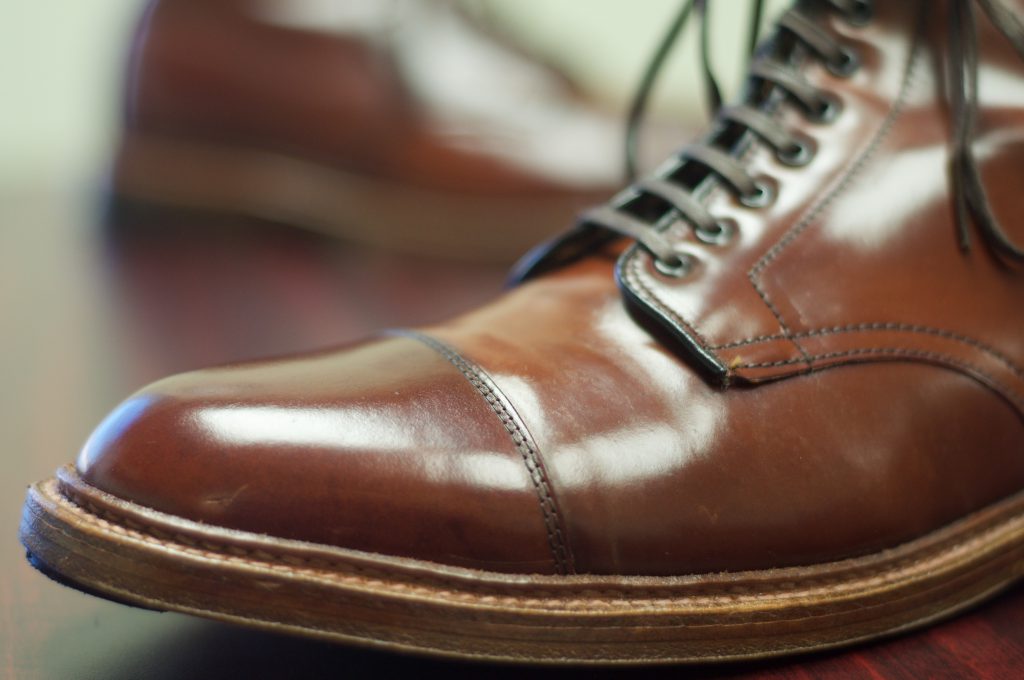 Side-by-side color comparison with it's Wingtip brother.