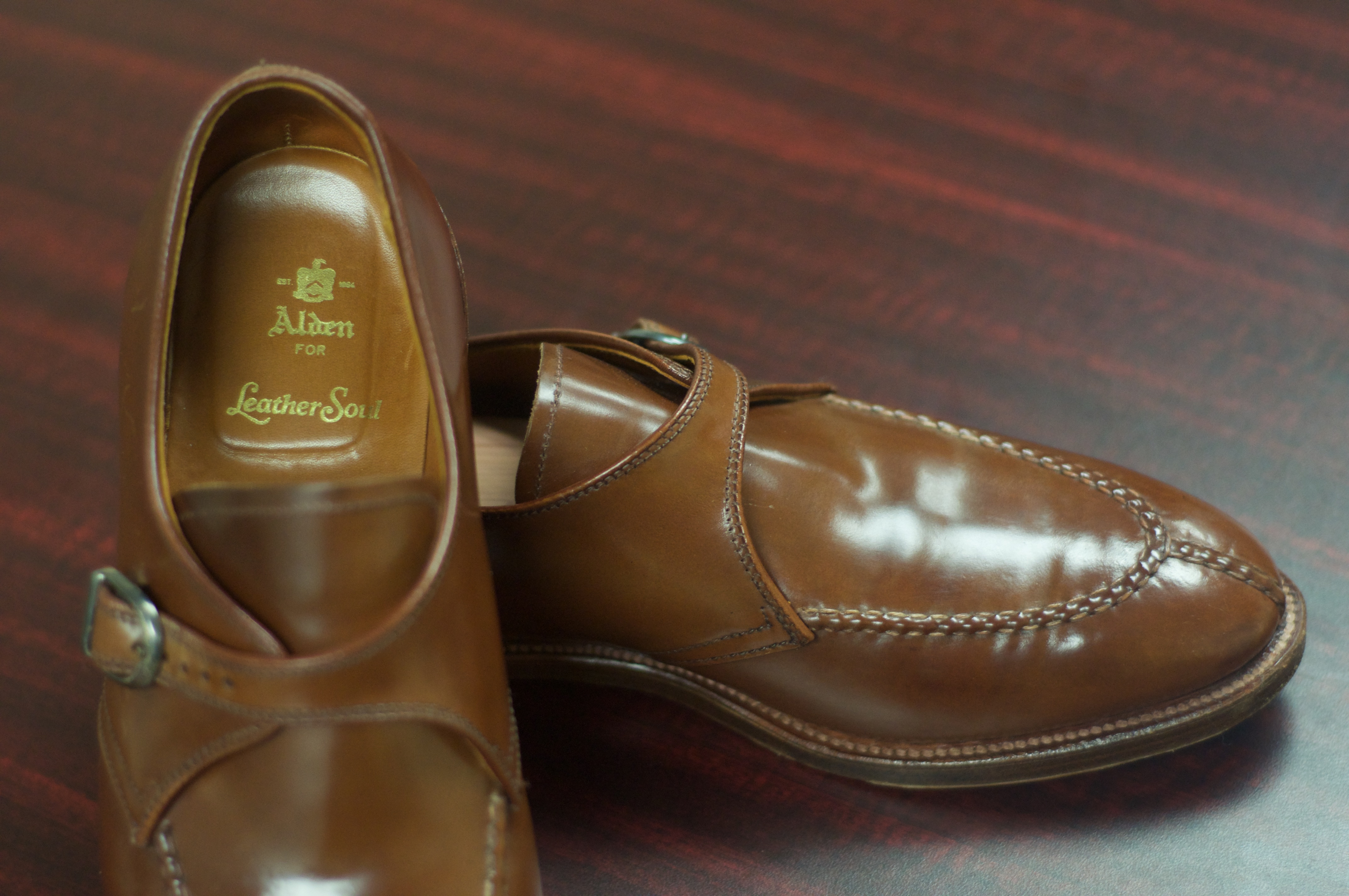 Alden Ravello Norwegian Split Toe Monk Strap
What shoe perfectly captures the amazing capabilities that Alden has? That is an exceptionally difficult question to answer… That is until you see this extremely special makeup from LeatherSoul, the amazing Alden Ravello Shell Cordovan Norwegian Split-Toe Monk Strap Oxford. Why would I make such a bold statement? This shoe has it all. It has an amazingly rich and beautiful shade of Ravello Shell Cordovan that perfectly captures what Ravello is and should be. This shoe features the artisan handy work with its hand-stitched Norwegian Split-Toe pattern, which is precisely and beautifully made with care and time. Finally, it shows the innovation of Alden, with its marrying the classic Norwegian Split-Toe design with their Monk Strap Oxford design. I do not know if Alden can ever surpass the magnificence of this makeup, but I am excited to see Alden take on that challenge!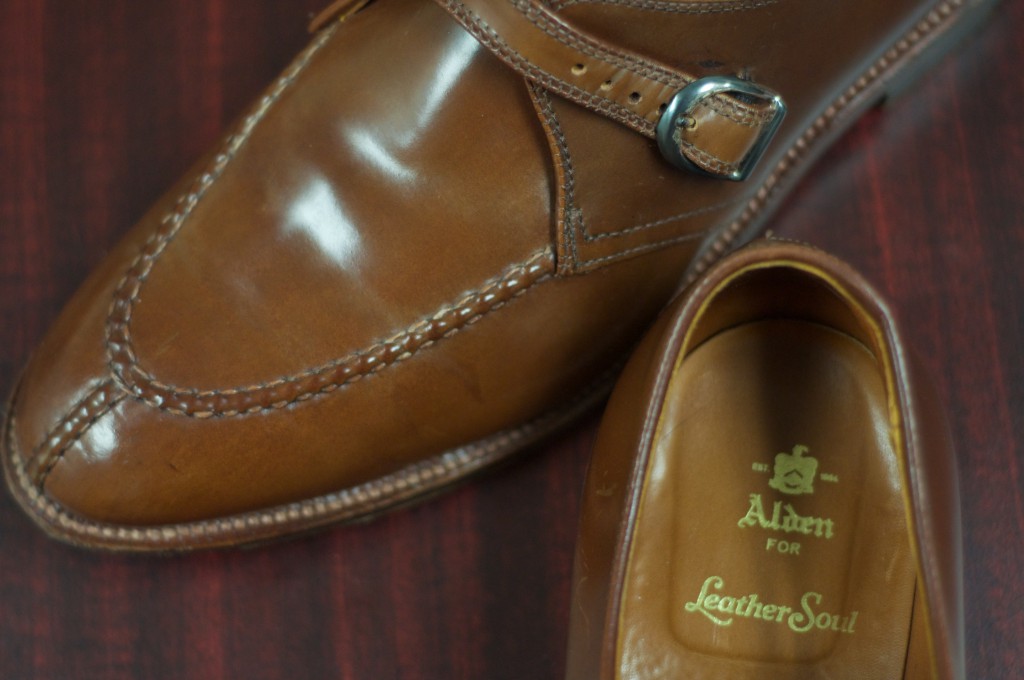 This model was made in 2010 for LeatherSoul to mark the opening of their brand new store in Beverley Hills. It was made around the Hampton Last and features a Double Leather outsole. Note: These pictures were bought used from eBay and thus do have wear on them. Also note: The shoe trees were a generous gift from a fellow Alden enthusiast and I thought that these shoes were worthy of sporting them.
Enough with the narrative, additional pictures are available after the break.