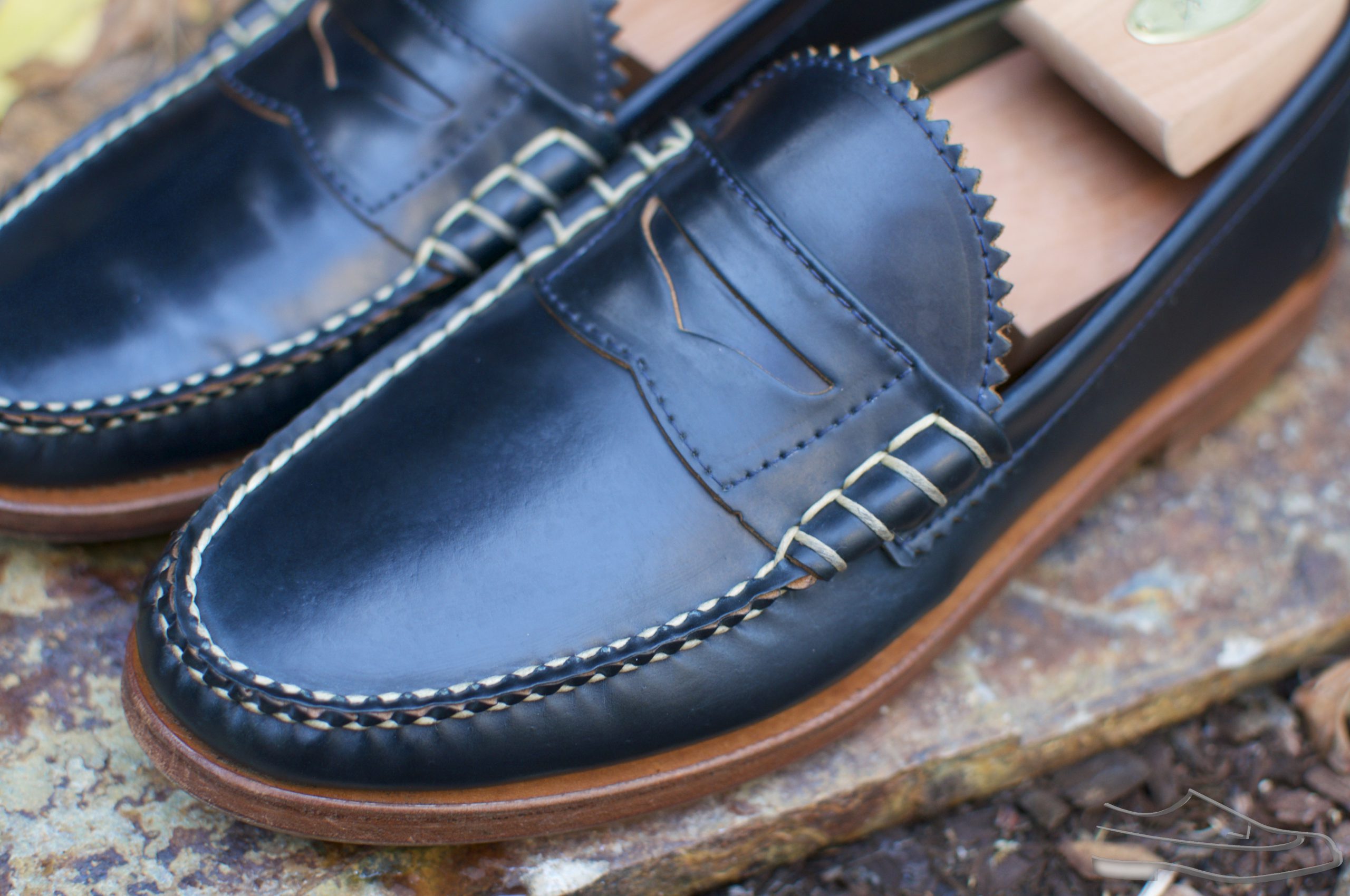 Rancourt Navy Shell Cordovan Beefroll Loafer
If you haven't noticed, I really have a thing for Rancourt's Penny Pinch Loafers. I love the design and how it combines the elements of traditional moccasin construction with a more modern and sleek take on the design. Well, the Beefroll is a little chunkier, adding some heft and character where the strap attaches to the upper of the loafer. When I think of traditional Maine made shoes, these are definitely up there as one of the most classic pairs. There is something fun about the massiveness of the beefrolls on the side of the shoe.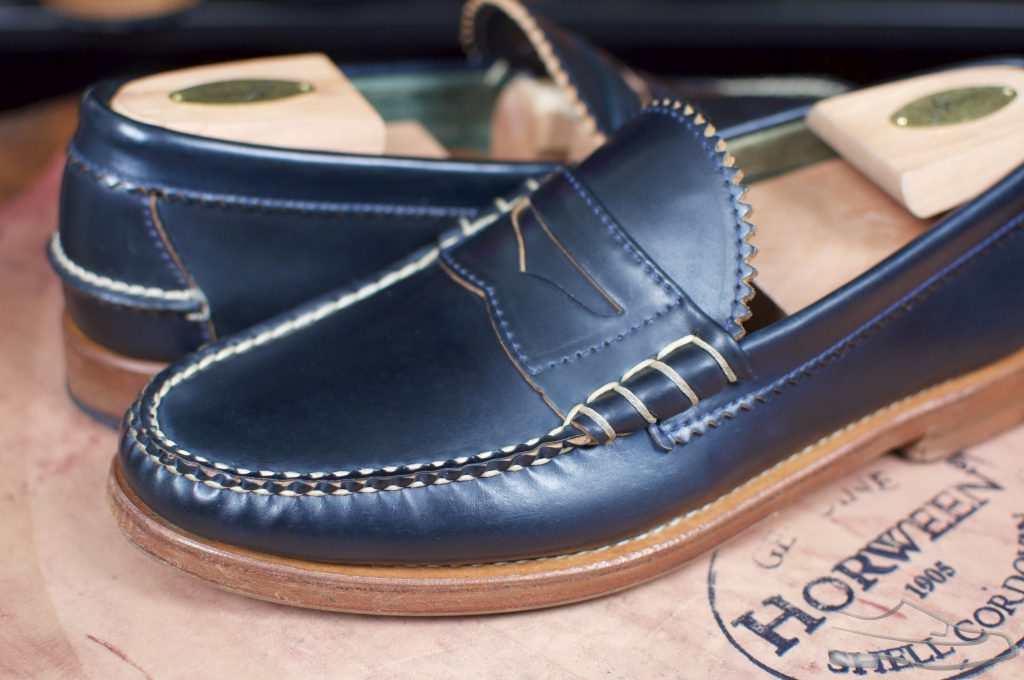 I have been long contemplating getting a Beefroll Loafer and actually have a custom, Made-to-Order pair that was just nearing completion in Natural Shell Cordovan, when these unexpected popped up on eBay. The wear on them looked very light and so I had to jump all over them. I have always had a love for Navy Shell Cordovan footwear, going back to probably around 2012, when I first saw a Viberg Service Boot in Navy Shell Cordovan.
These beautiful loafers are made out of Shell Cordovan leather masterfully tanned by Horween. Horween actually kept the Shells in their Natural shade and then the artists at Rancourt hand dyed them Navy. Rancourt hand-dyes their Navy, Green, and Espresso shades in house. In order to keep these as comfortable as possible, no lining was added to these loafers, as can be seen from the inside of the loafers, where you can see the blue dye on the back of the Shells and a glimmer of the Horween stamp.
Besides the glorious Navy Shells, these loafers are Rancourt's classic Beefroll design, with pinking on the Tongue and along the collar. The amazing hand-stitch work is done throughout with Tan Thread, which is complimented nicely by Rancourt's Natural Edging on their leather sole. These features Rancourt's older Rugby Leather Sole and Key Heel. These all combine to create a truly amazing loafer that will last anyone for years to come!