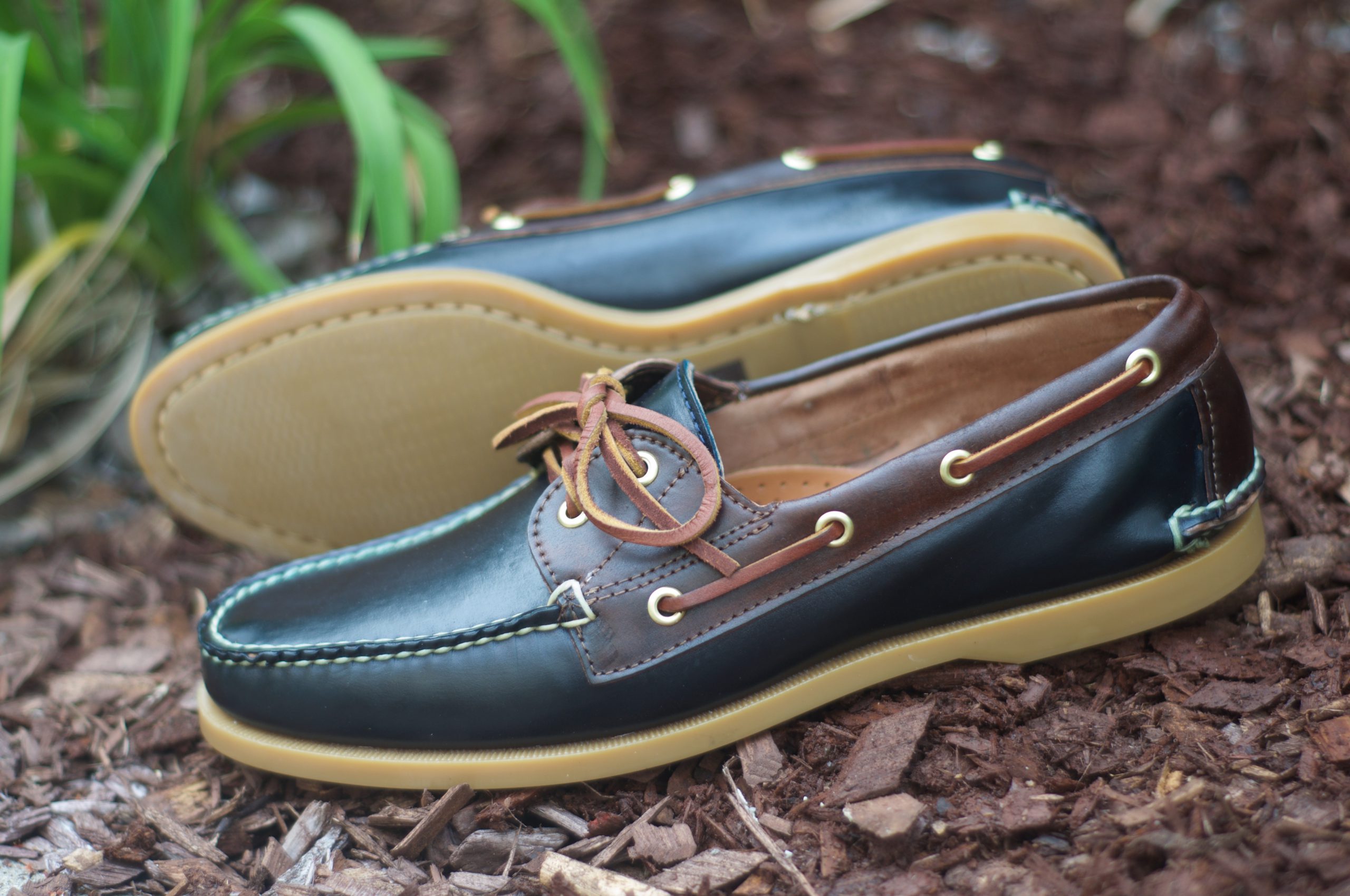 Rancourt Navy and Brown Shell Cordovan Boat Shoe
Although, my Caramel (or really Natural) Shell Cordovan Boat Shoes were my first ordered Rancourts, my first to start production and to be received were my Navy and Brown Shell Cordovan Boat Shoes. For this model, I decided that I really wanted to go fun and traditional with the Boat Shoe design.
For those of you who aren't familiar, Rancourt's Boat Shoes are made with a Moccasin Construction technique brought together with their beautiful and time-consuming hand-stitching process. The shoe's vamp, which goes all the way around the foot, is attached to the plug directly on the last by the hand-stitcher. Thus the hand-stitch work on these amazing boat shoes are not just beautiful, but critical to the overall construction of the shoes.
For these Boat Shoes, I went to the traditional heritage of the Boat Shoe and used Rancourt's Boat Shoe outsole. After doing a lot of research on Boat Shoes, I learned that the soles used on Boat Shoes were actually designed to imitate a dog's paw after Paul Sperry of New Haven, CT noticed that his dog had incredible grip on his boat, while every other design he tried wouldn't. The final design had a ton of little lines cut into a soft rubber sole in a zig-zag or herringbone pattern providing a combination of grip and comfort.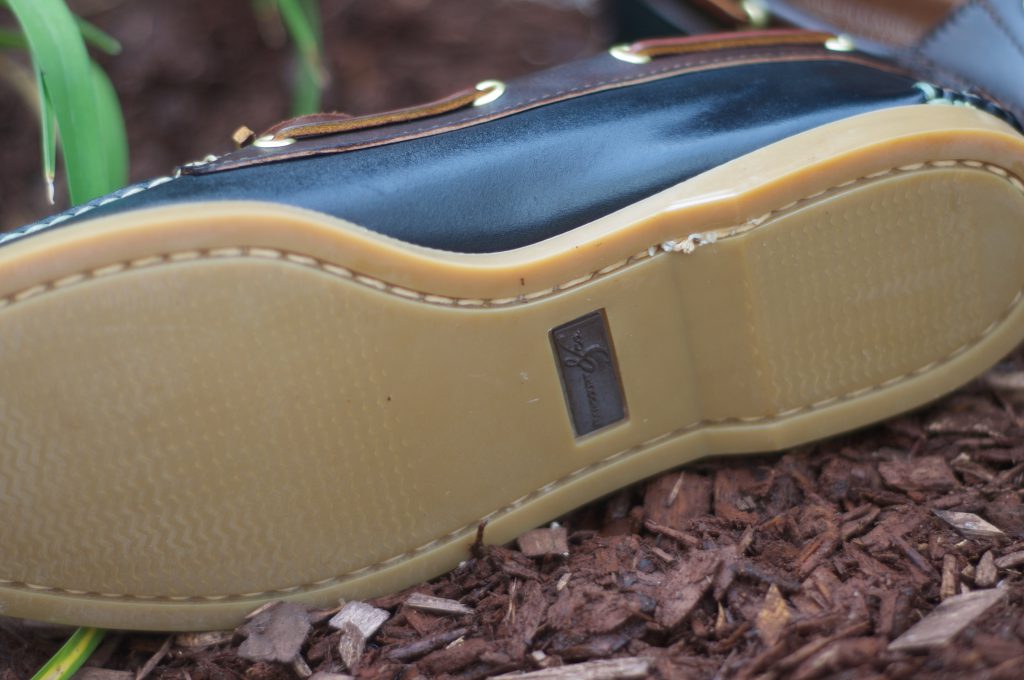 The upper on these is made out of nothing but the finest, Shell Cordovan and I decided to go Unlined in order to provide the most comfort and flexibility and to keep them as traditional in the boat shoe design. I paired the base vamp and plug in Navy Shell Cordovan with a contrasting Brown Shell Cordovan collar and backstay. This duo is paired nicely with an ensemble of Polished Brass Eyelets and the hand stitching was done with their Tan thread. Finally, the shoes were finished with their lovely Chestnut Lace and their Honey colored Amazonas Boat Shoe soles.
The output that Rancourt made is truly spectacular, providing a lovely contrast that dances along the lines of traditional and conservative with fun and spunky. Overall, I can't be more pleased with the design and Rancourt's perfect execution.