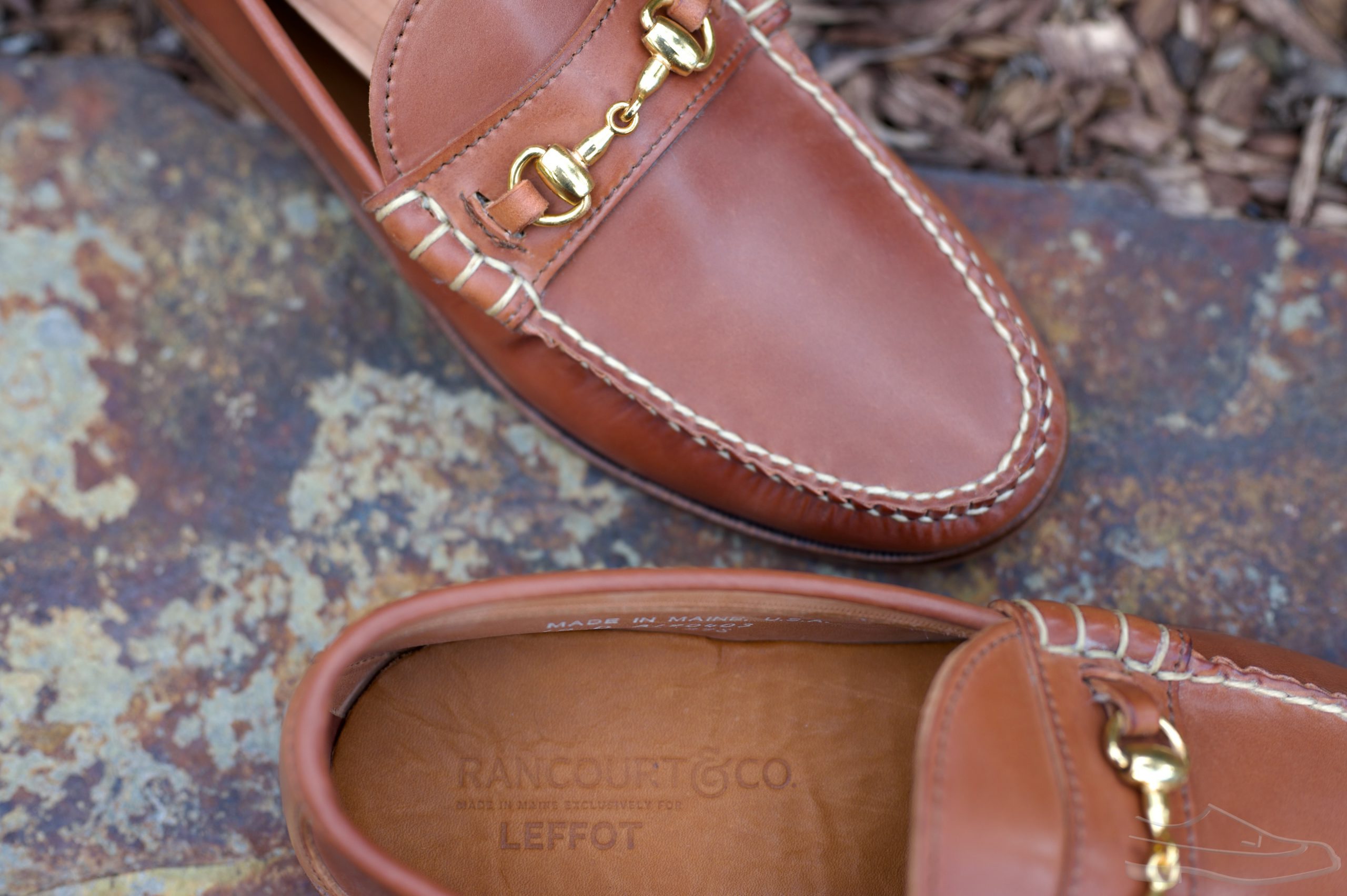 Rancourt Natural Shell Cordovan Horse-Bit Loafer
Rancourt always has done a phenomenal job with their Unlined Loafers and when I saw these bad boys advertised by Leffot, I knew what I had to do! I have the Alden Cape Cod collection, which is now deprecated, version of the Horse Bit Loafer, but I knew that I would never be able to get an Alden variant of these again, especially a custom pair in Shell Cordovan!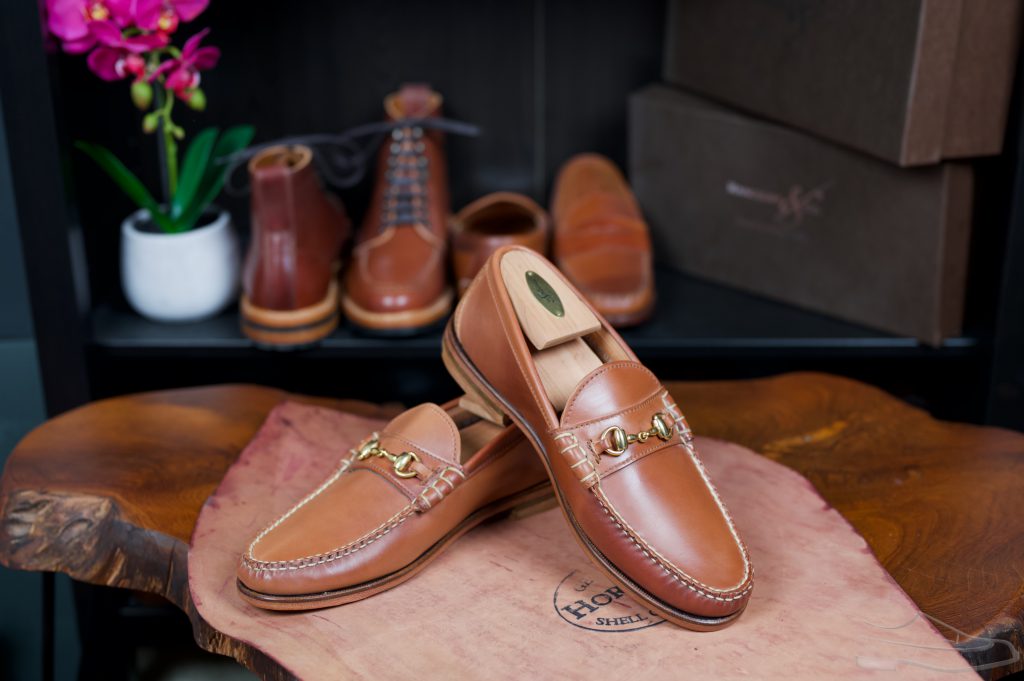 These classic Horse-Bit loafers combine the fancy and hip Eurpoean style with Rancourt's traditional hand-sewn American footwear perfectly. These Horse-Bits are made out of Horween's Natural Shell Cordovan, leaving the shells in their lovely unfinished state with no dyes added to them. The upper is not lined, creating an extremely comfortable loafer for wearing on warmer days. They loafers feature lovely hand-stitching along the apron and have chunky beef rolls that attach the strap to the loafers. These straps are adorned with a beautiful brass horse-bit. These loafers has the nice wheeled edge and the key heel. The edges on these are their antique edging, perfectly matching the Natural Shell Cordovan. Overall, these Rancourt x Leffot Horse-Bits are truly something to behold. Additional pictures are available below.