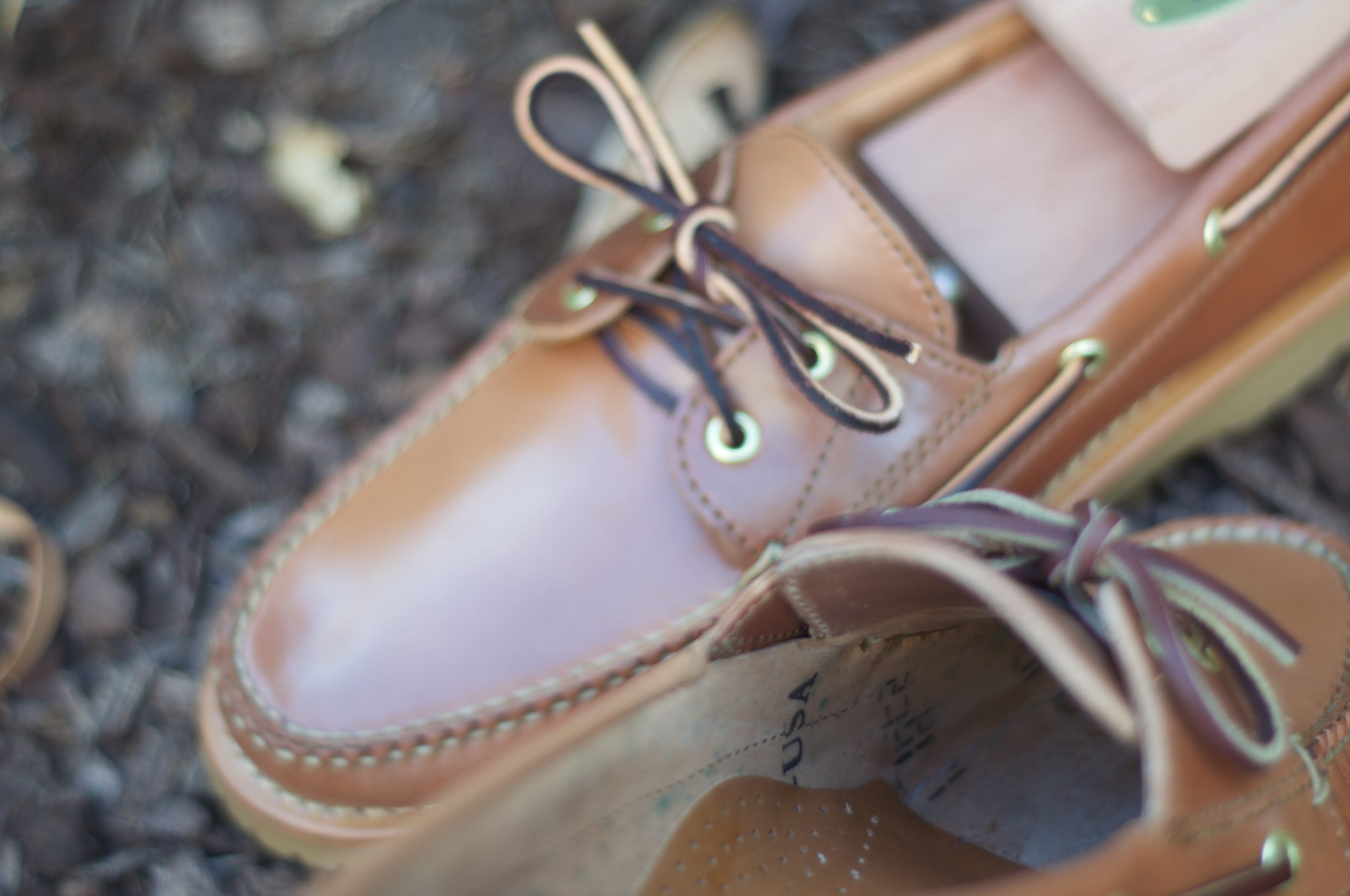 Rancourt Natural Shell Cordovan Boat Shoe
This is truly the pair that got me started on Rancourt. Although I had long been admiring Rancourt's website, it was the powerful beauty of the Natural Shell Cordovan that really drew me in. It all started when one of my online friends received a pair of these boat shoes. His amazing pair of these bad boys were absolutely the inspiration for this design and purchase. His have taken on a truly amazing Caramel color that I hope mine continue to progress towards.
As articulated in my inaugural Rancourt post, I actually ordered these shoes from Rancourt's cute factory store in Portland, Maine. It was really nice to be able to check out the shop, meet the super friendly staff there, and to try on a few shoes to ensure that I nailed my sizing. Unfortunately, shortly after I order the shoes, Rancourt had discovered that they had run out of their Natural Shells and so I patiently waited for the material to come back in stock (and may have ordered a Navy and Brown Shell Cordovan Boat Shoe).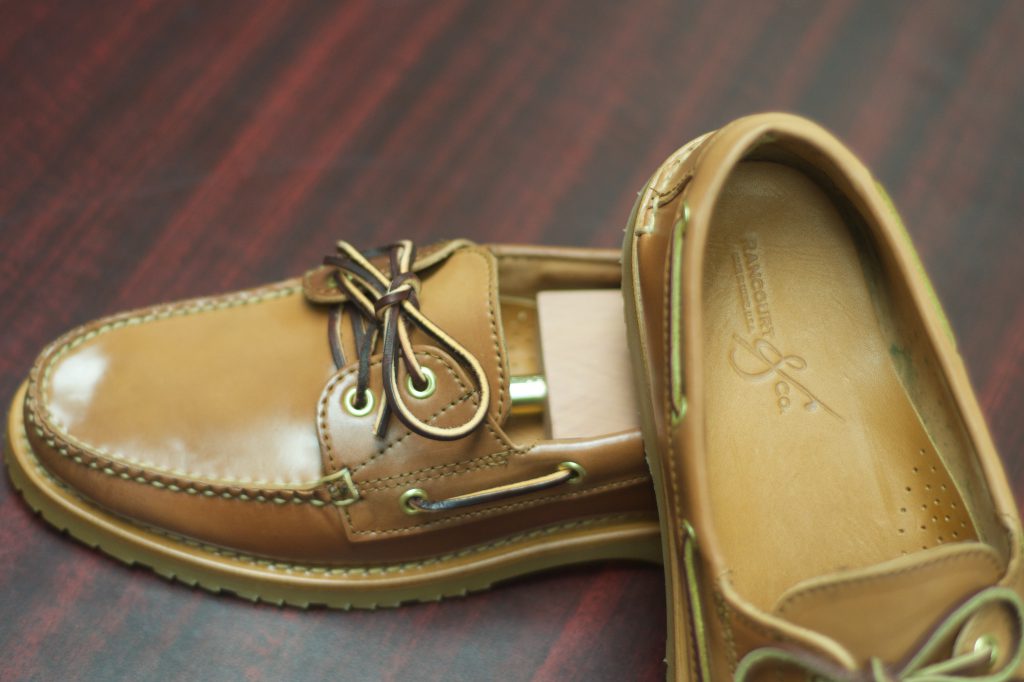 These beautiful Boat Shoes are based upon Rancourt's traditional "Reed Boat Shoe", which is a 2-eyelet boatshoe. I went with Horween's Natural Shell Cordovan, which is a truly exquisite shade of Shell Cordovan. It has no pigment added to the hide, just some protective coats. It yields a truly remarkable yellow-ish brown shade that will mature magically over time. Of course, I went unlined on these to provide the maximal comfort and to keep these as fresh as possible. Plus then I get to walk directly on the Shell itself. I paired the beautiful Shell with Tan Hand-stitching, Polished Brass Eyelets, and Rancourt's Chestnut Lace. I decided, like my inspirational pair, to go with a more rugged outsole, the Vibram #232 Mini-lug in Honey and did a Natural Midsole. This does add a bit more weight to the pair, but provides amazing traction and will have much longevity to the outsole.
The outcome of this design is pretty phenomenal. The Natural Shell Cordovan is an absolutely amazing shade and the team at Rancourt absolutely nailed the execution of the Boat Shoe. I know that this will be amongst my go-to boat shoes for years to come!