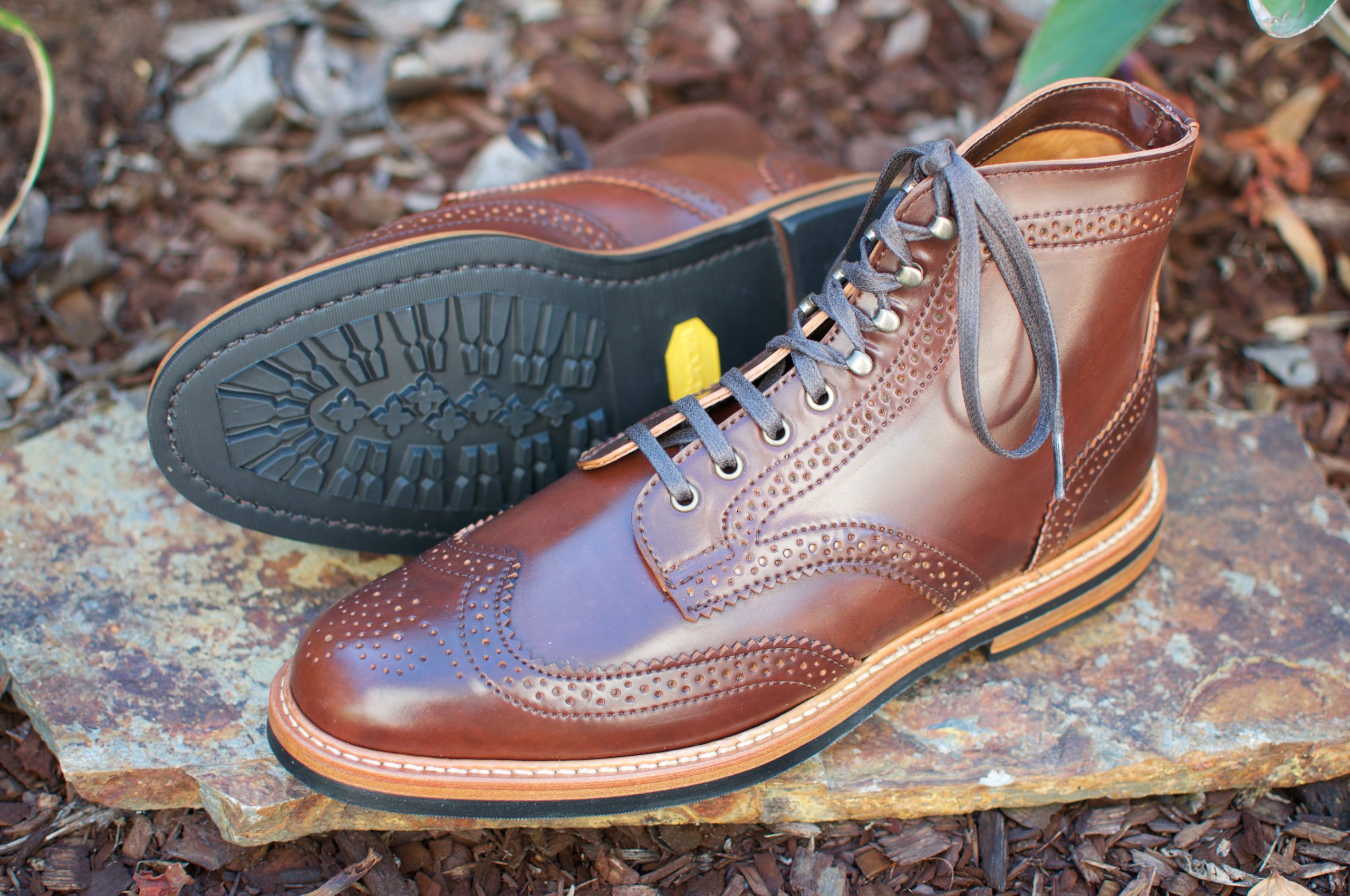 Rancourt Color #4 Shell Cordovan Wingtip Boot
Now that I have a healthy ensemble of Rancourt Loafers and Boat Shoes, I decided to take my first foray into their non-loafer offerings and candidly these are my first ever Blake Stitched Shoes or Boots.
I have really grown to love and appreciate the craftsmanship that goes into hand-stitched designs, but one of my original passions has always been a beautifully brogued shoe or boot. This had led to me loving the Semi-Brogue Balmoral, such as Allen Edmonds Strand, the "King Wing" or the Longwing Blucher, and the Wingtip Boot. After perusing through Rancourt's site, I settled on doing a Wingtip Boot. Their proportions on their boot seems nicely balanced and I knew that it would make a great platform for the best shade of Shell Cordovan, Color #4.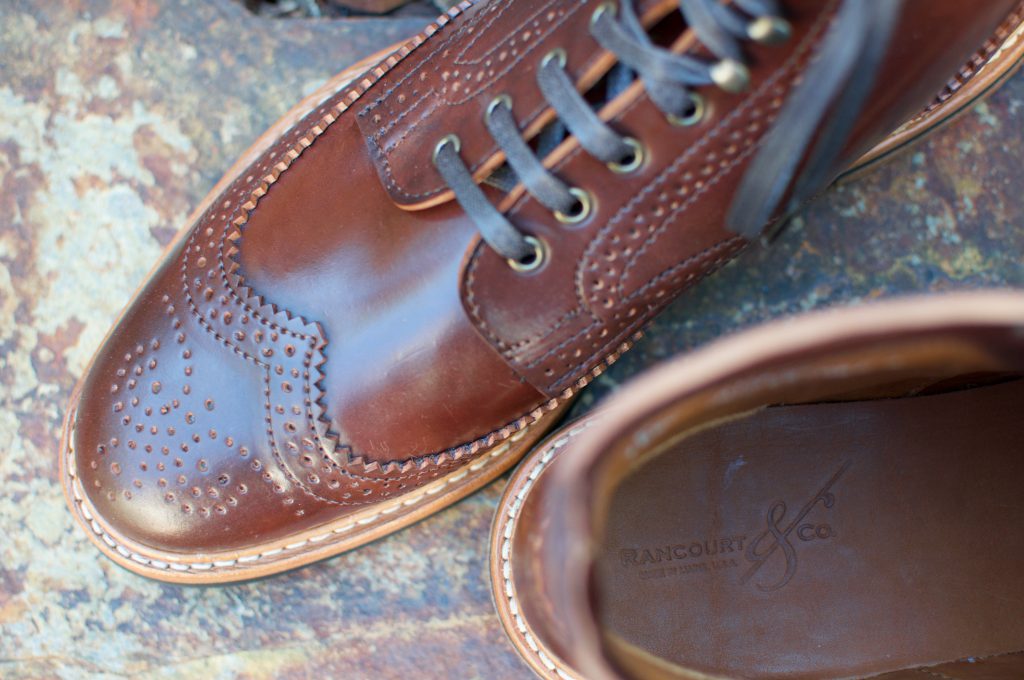 Since this is my third post, just in the Rancourt Corner involving Color #4 Shell Cordovan, I will spare you the introduction. Candidly, if you are reading this site, you probably are either loosely familiar with Color #4 or drooling over the thought of anything in Color #4. But it is a truly remarkable shade of Shell Cordovan with an amazing red tone to it.
On this boot, I started with Rancourt's base Wingtip Boot, but made a few minor alterations to the design. First and probably most notably, I had them add pinking throughout the boot. Alden's Wingtip Boot, which in my opinion sets the standard for Wingtip Boots, has pinking on the front wingtip, but doesn't have it on any of the other edges. I decided that since I was doing a Made-to-Order and had a lot of flexibility, I would try and doing pinking throughout. I also requested that they add a pull tab to the rear. I don't know why, and many of my closest shoe friends hate pull tabs, but I think a nicely integrated one really is a nice feature. Anyways, after going into production, the pull tab request ended up not aligning well to the pattern and so we scrapped the feature. I used the rugged Vibram #430 Sole with a standard mid-sole with beige welt stitching and their natural stain. I topped the boot of with Antique Brass Eyelets and Hooks for convenience.
Overall, the boot came out truly beautifully. The color on the Shell Cordovan mixes tremendously with the edge and eyelets on the boot creating a beautiful combination.
Here is a couple of quick pictures from their first voyage out paired with ONI's Secret Denim, another must get! Apparently my dog was interested in the area as well…