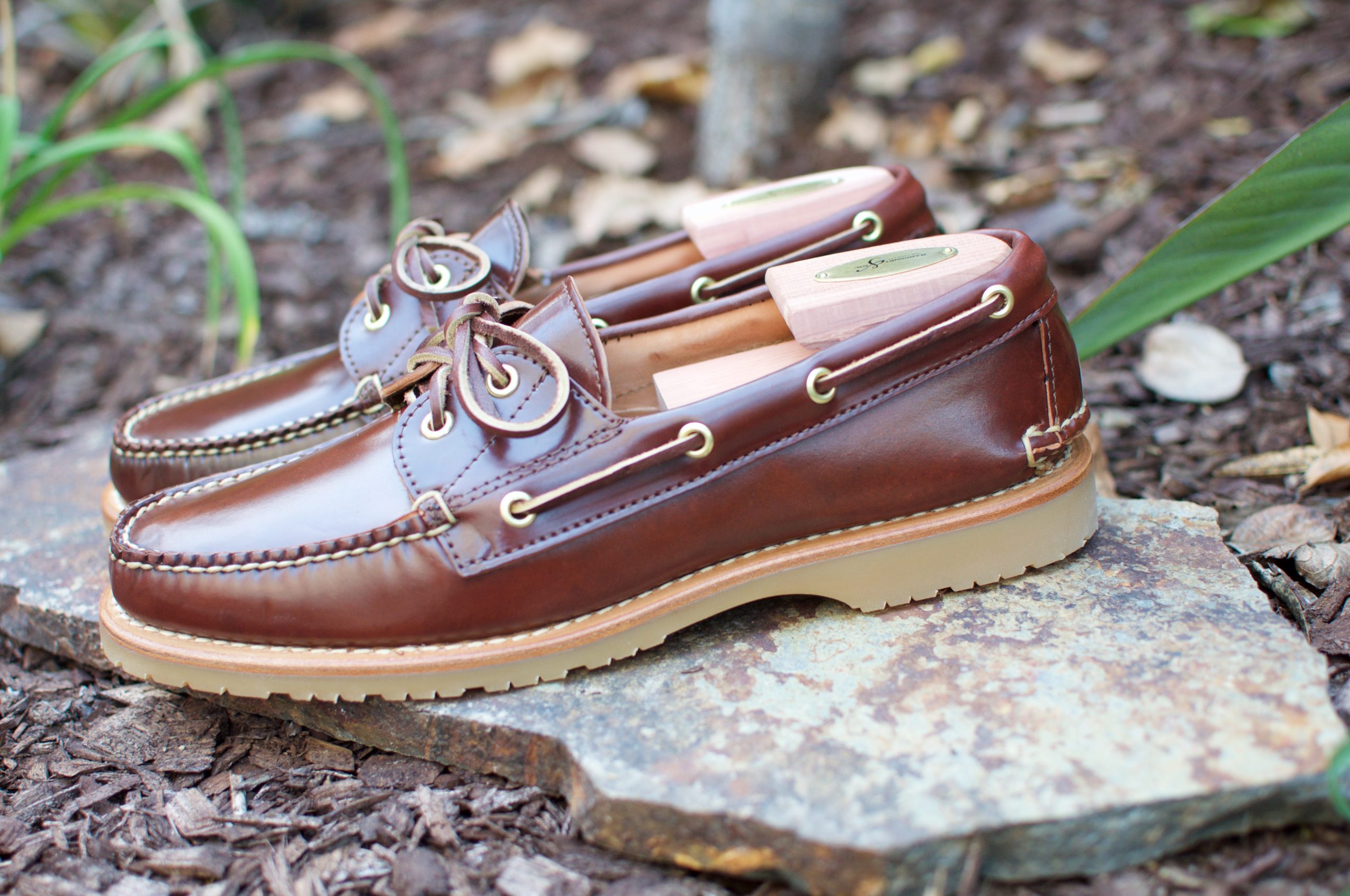 Rancourt Color #4 Shell Cordovan Boat Shoe
Again, Horween's Color #4 Shell Cordovan is truly one of my favorite shades of Shell Cordovan that is available. When I learned that Rancourt was able to secure some Color #4 Shell Cordovan for me, I knew exactly what I had to do. As I already posted, I made a Penny Pinch Loafer, meticulously detailed. I also knew that I was going to have to make an unforgettable Boat Shoe. Using Color #4 as the foundation, I knew that it was going to be hard to mess this up and as always, these came out amazing.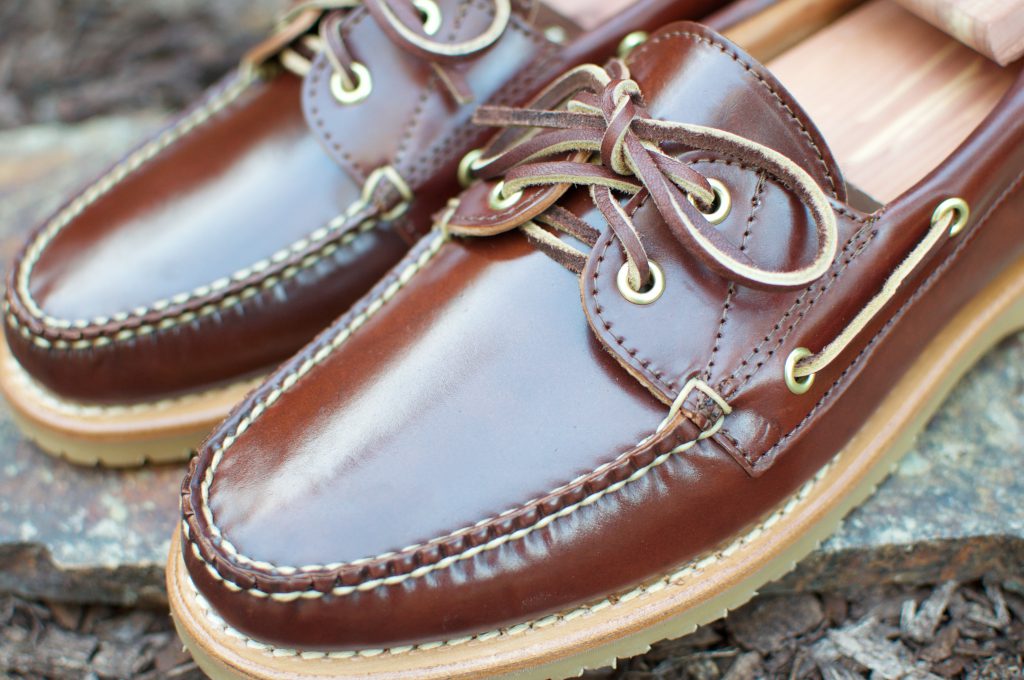 These beautiful Boat Shoes are based upon Rancourt's traditional "Reed Boat Shoe", which is a 2-eyelet boatshoe. Obviously these are made out of Color #4 Shell Cordovan, which is a truly exquisite shade of Shell Cordovan. It uses the same dye as Horween's famous Color #8 Shell Cordovan but in half the concentration. It yields a truly remarkable red-ish brown shade that will mature magically over time.
Of course, I went unlined on these to provide the maximal comfort and to keep these as fresh as possible. Plus then I get to walk directly on the Shell itself. I paired the beautiful Shell with Tan Hand-stitching, Polished Brass Eyelets, and Rancourt's Chestnut Lace. I decided to follow in the footsteps of my recent Natural Shell Cordovan Boat Shoes and went with a more rugged outsole, the Vibram #232 Mini-lug in Honey and did a Natural Midsole.
The outcome of this design is pretty phenomenal. The Color #4 Shell Cordovan is an absolutely amazing shade and the team at Rancourt absolutely nailed the execution of the Boat Shoe. These are going to set the target for all Boat Shoes to come!
Now that I have two Color #4 Rancourts, I felt that a small happy family photo was necessary!