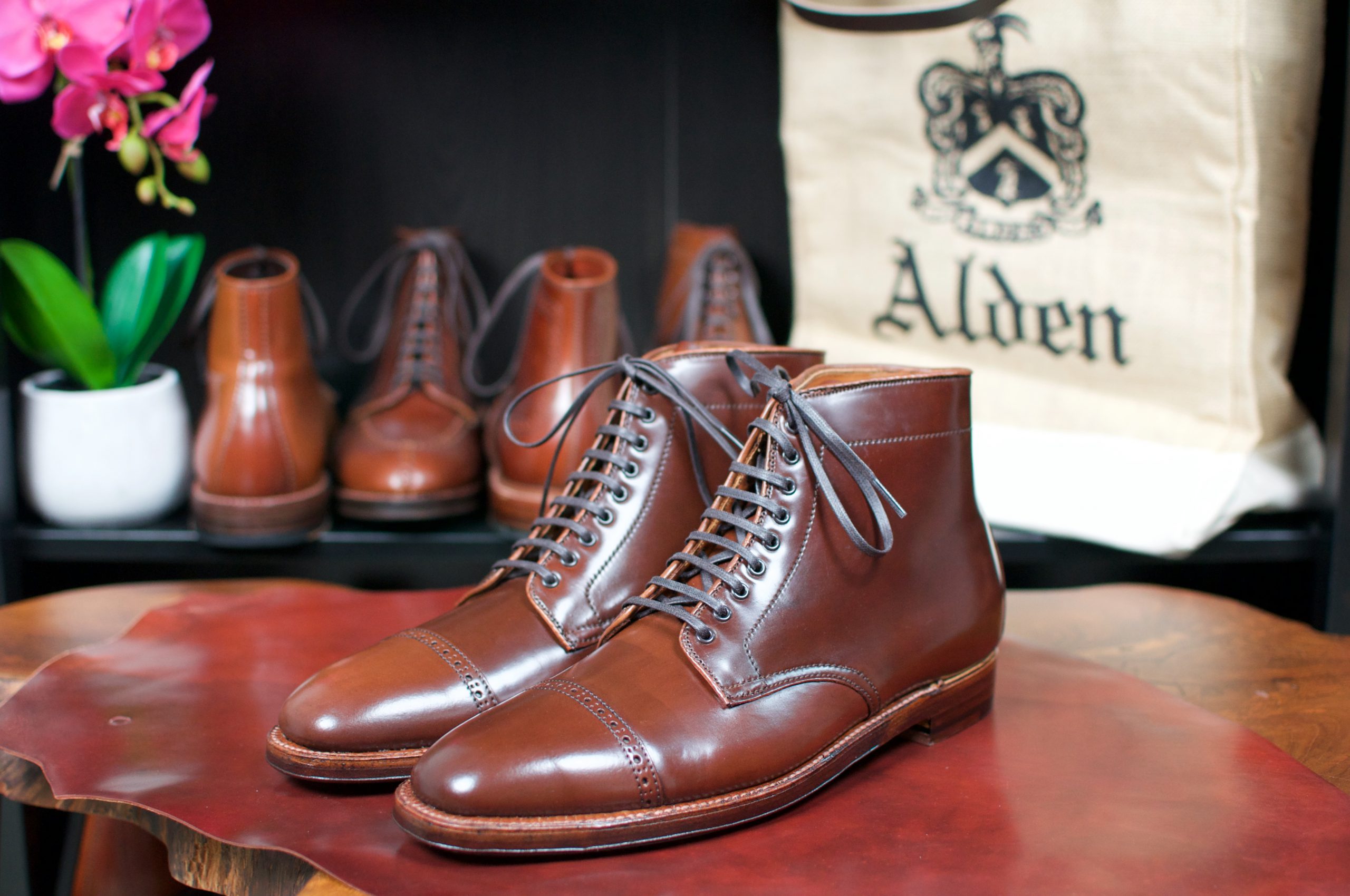 New Photography Set
After nearly a decade of using my conference table for all of my portrait photos, I have decided to change my default set that I use to take all of my photographs. This was partially due to convenience and was also partially driven by the current world circumstances.
I have been slowly working towards this over the past many months, to get something that I thought would uphold my quality standard and would adequately showcase the amazing shoes that I collect and highlight on this site. I knew for a while, that I really wanted to do it in my home "shoe room". I already had all of my shoes stored on book cases for efficiency and convenience and I knew given some minor tweaks that I could make it into a beautiful and impressive backdrop.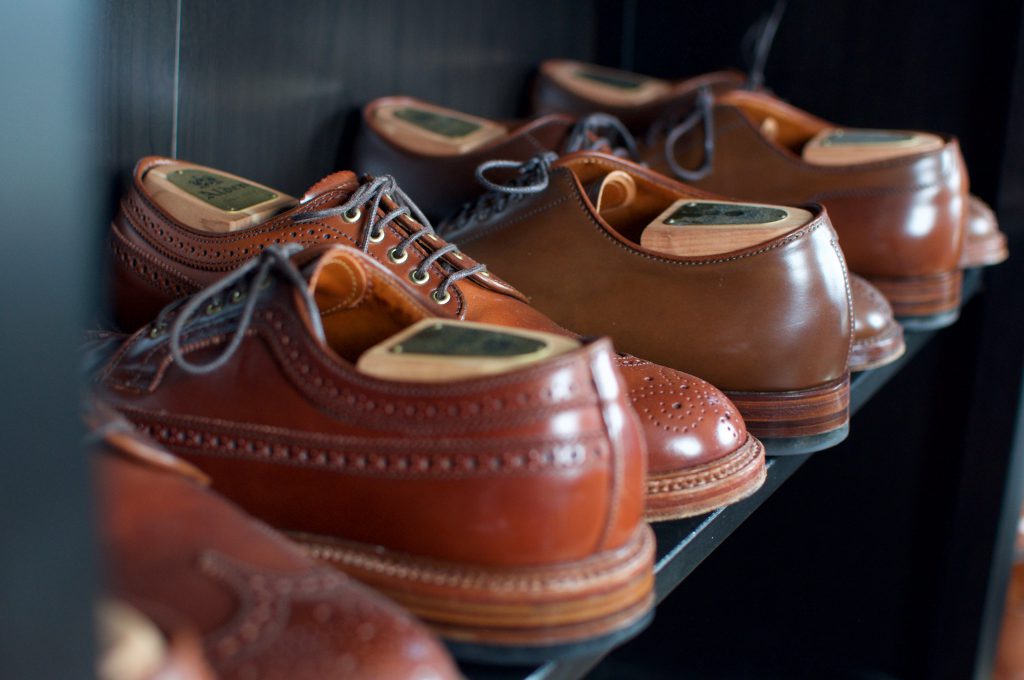 The biggest hurdle was getting the right showcase base piece (aka table) and the necessary lighting. I actually knew that I wanted a more natural looking wood piece to be my base for the background and I really liked the "slice of a tree" look. I found this table and amazingly it was located at a World Market store, that is right in my neighborhood. I also wanted to add more color, so when I was walking around World Market, my eyes quickly saw their beautiful phalaenopsis (Orchid) plant. Admittedly and shamelessly, it is fake, so it will be in constant bloom for the foreseeable future! I also saw someone post a recent purchase from Brick and Mortar that came with an amazing bag that showcased the Alden Logo on one side and featured the Brick and Mortar logo on the other side. I knew that was going to be the perfect completion of the backdrop.
I managed to acquire a Horween Color #4 Shell Cordovan shell recently. I knew that this would make a totally awesome addition to the set and decided that I could put it onto the table to form an unstoppable layer of contrast and texture. My plan is to use it exclusively for my Shell Cordovan shoes and will potentially alternate between the exposed Shell side and the Reverse side depending upon how the colors align. I will not use it for calf, suede, or other materials.
Finally, anyone who is into photography knows that the absolutely most important thing is lighting. The lighting in my home is definitely not studio quality, so I decided to pick up two nicer photography lights and soft boxes to ensure that I can get the right lighting consistently.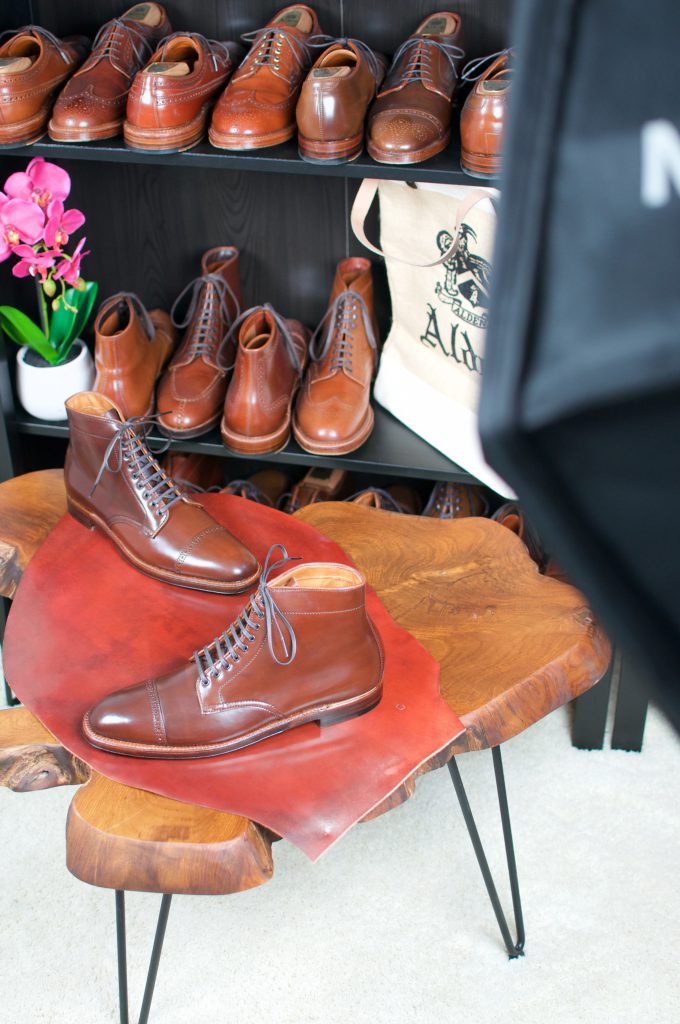 Overall, I am exceptionally happy with the new set and believe that it will help me to exhibit the amazing products that come from Middleborough, Massachusetts.
Here is my new set for Color #4 Shell Cordovan acquisitions (I wish I could use this one more often)… Note that they are happily on the Color #4 Shell.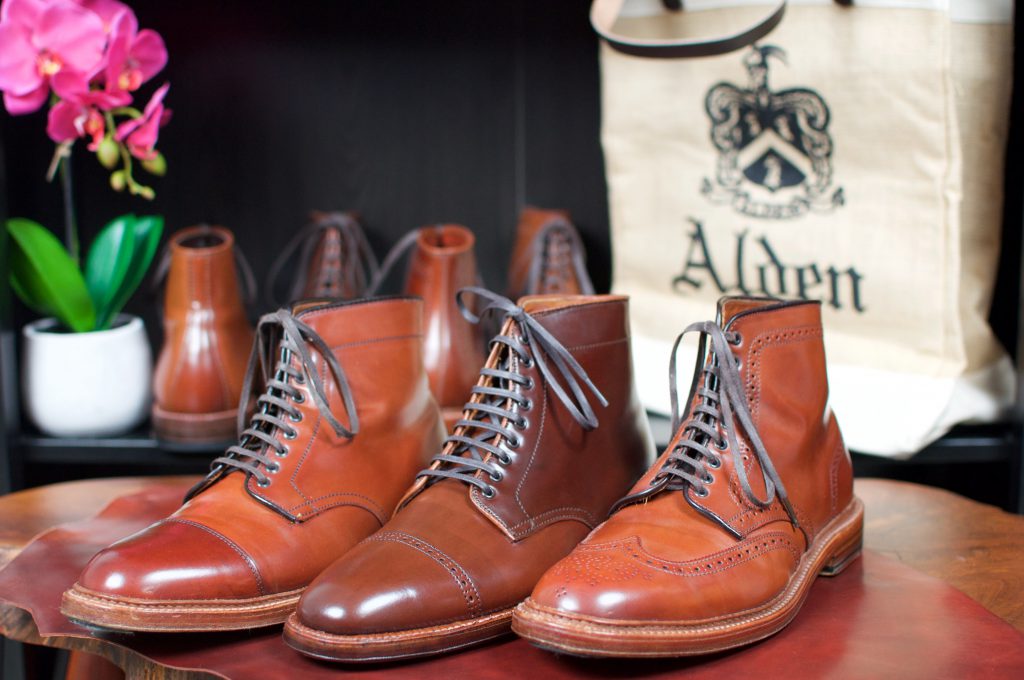 Here is my new set for other shades of Shell Cordovan acquisitions (pictured with the recent Mocha Shell Cordovan Plaza Indy Boots from Alden D.C.). Note that they are happily on the Reverse side of the Shell.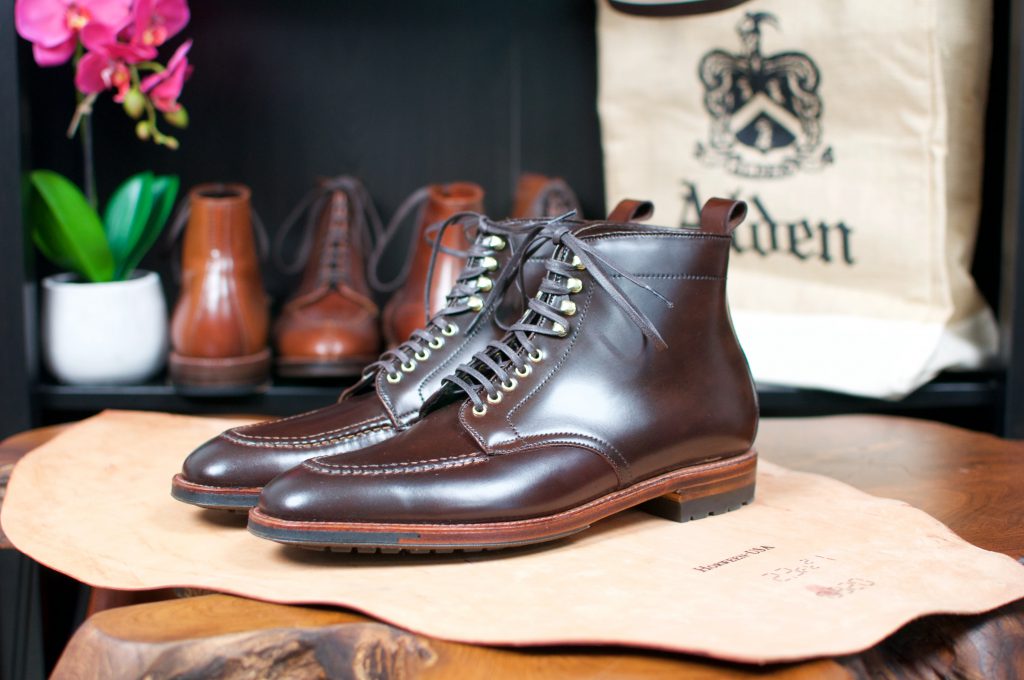 Finally, here is my new set for non-Shell acquisitions (pictured with the recent Snuff Suede Wingtip Monks from Style by Blain). Note that they are directly on the table.