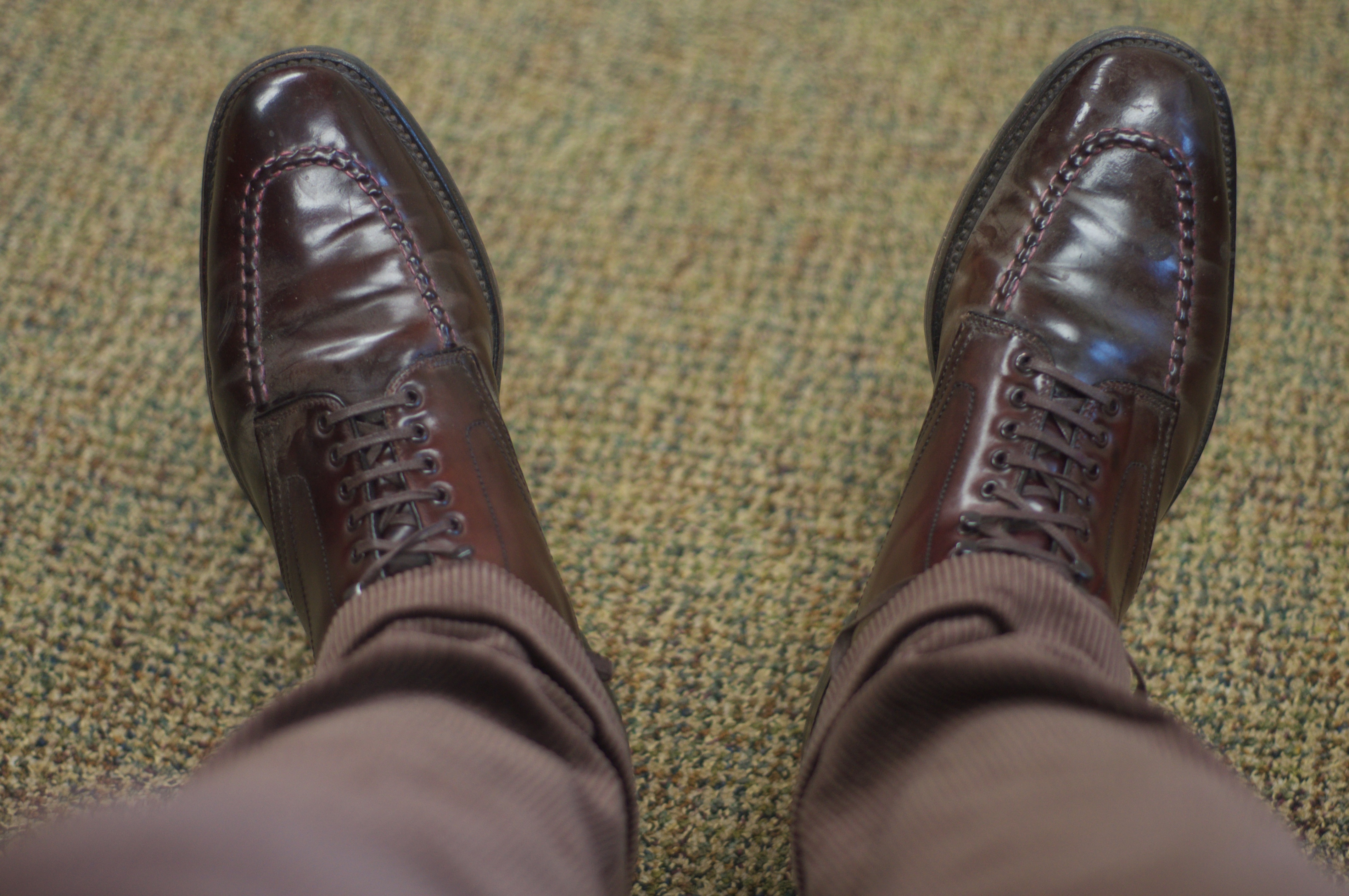 Daily Download – 2018-01-05 – Color 8 Indy Boot
Shoes: Alden Color 8 Shell Cordovan Plaza Lasted Indy Boot.
Socks: CHUP Purple Socks.
Trousers: Bill's Khakis Chocolate Corduroy Trousers.
Belt: Allen Edmonds Burgundy Shell Cordovan Belt.
Note that I played baseball, yes baseball, in these boots prior to taking these pictures. I re-wore them again on 9 January to show them post cleaning.