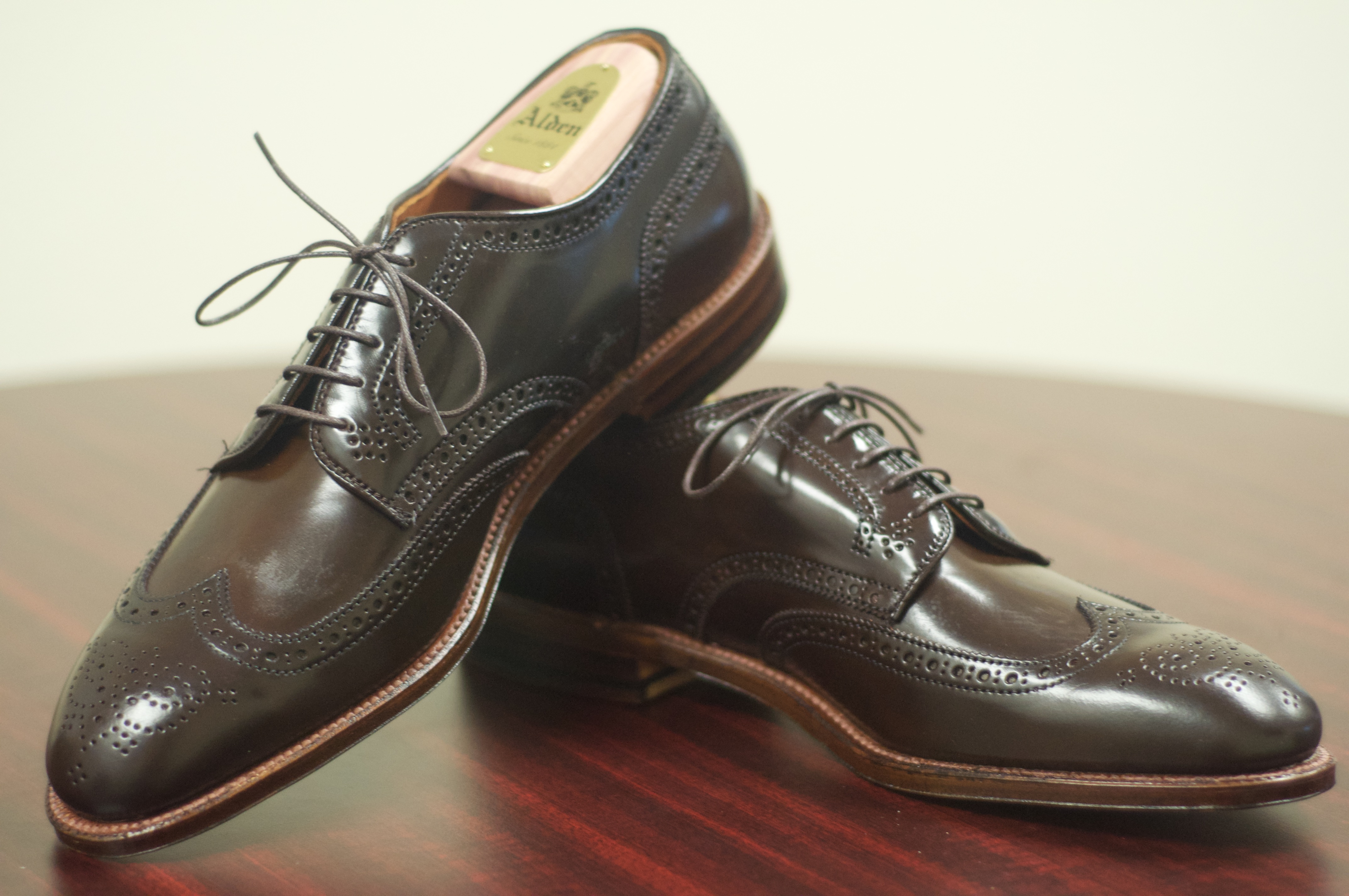 Alden Cigar Shortwing Blucher
Crockett and Jones makes an absolutely superb Shortwing Blucher called the Marlow for Ralph Lauren. I have now owned two pairs of the Marlow and despite it being an absolutely beautiful shoe, I could just never find a great fit on it. I bought both the 10D and the 10.5D and neither fit me perfectly, so when I caught wind to the fact that Alden of New York was making a run of these Shortwing Bluchers, I was excited. I managed to get an 11B, which is my Hampton Last size and these feel and look incredible.
One of the cool things about the Marlow was its freakishly beefy sole. I am pretty sure that those soles will last forever, however, the sleekness of this shoe with the Hampton Last is just something to behold.
Alden always does a terrific job with the details on their makeups and this is absolutely no exception. The combination of the Cigar Shell Cordovan with Alden's Tan "Antique" edge is just an exceptional pairing. This particular pair, from a 2015 run, is a nice shade of Cigar. It is in the middle of the Cigar shoes in the darkness spectrum and have a nice brown aura to them.
I hope that Alden Madison keeps this shoe in their Cigar rotation for years to come!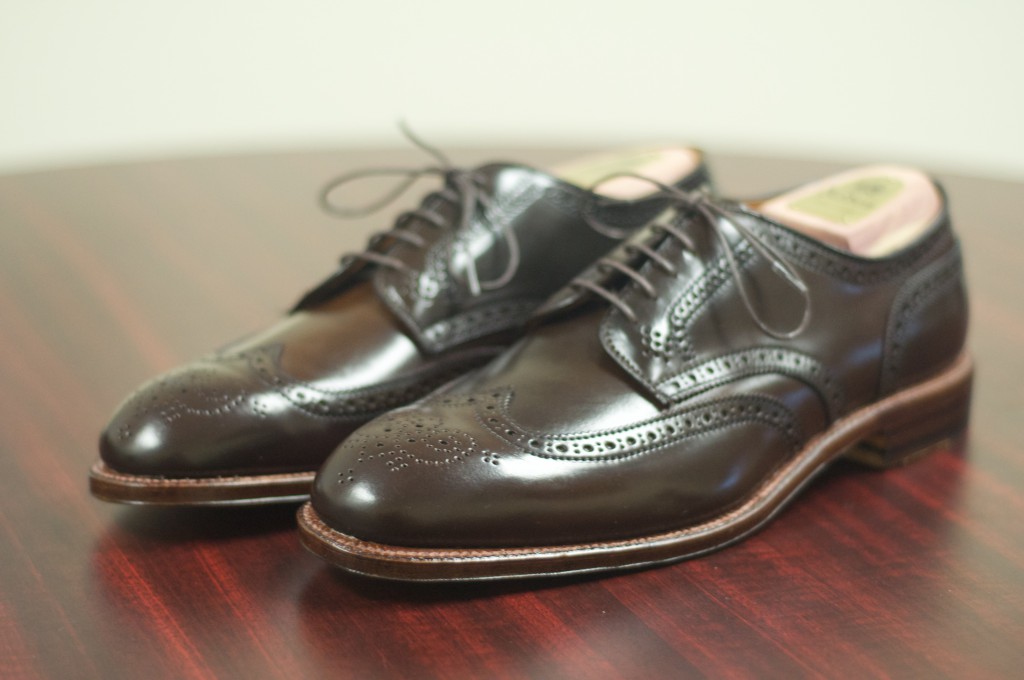 Ample pictures are available after the break.