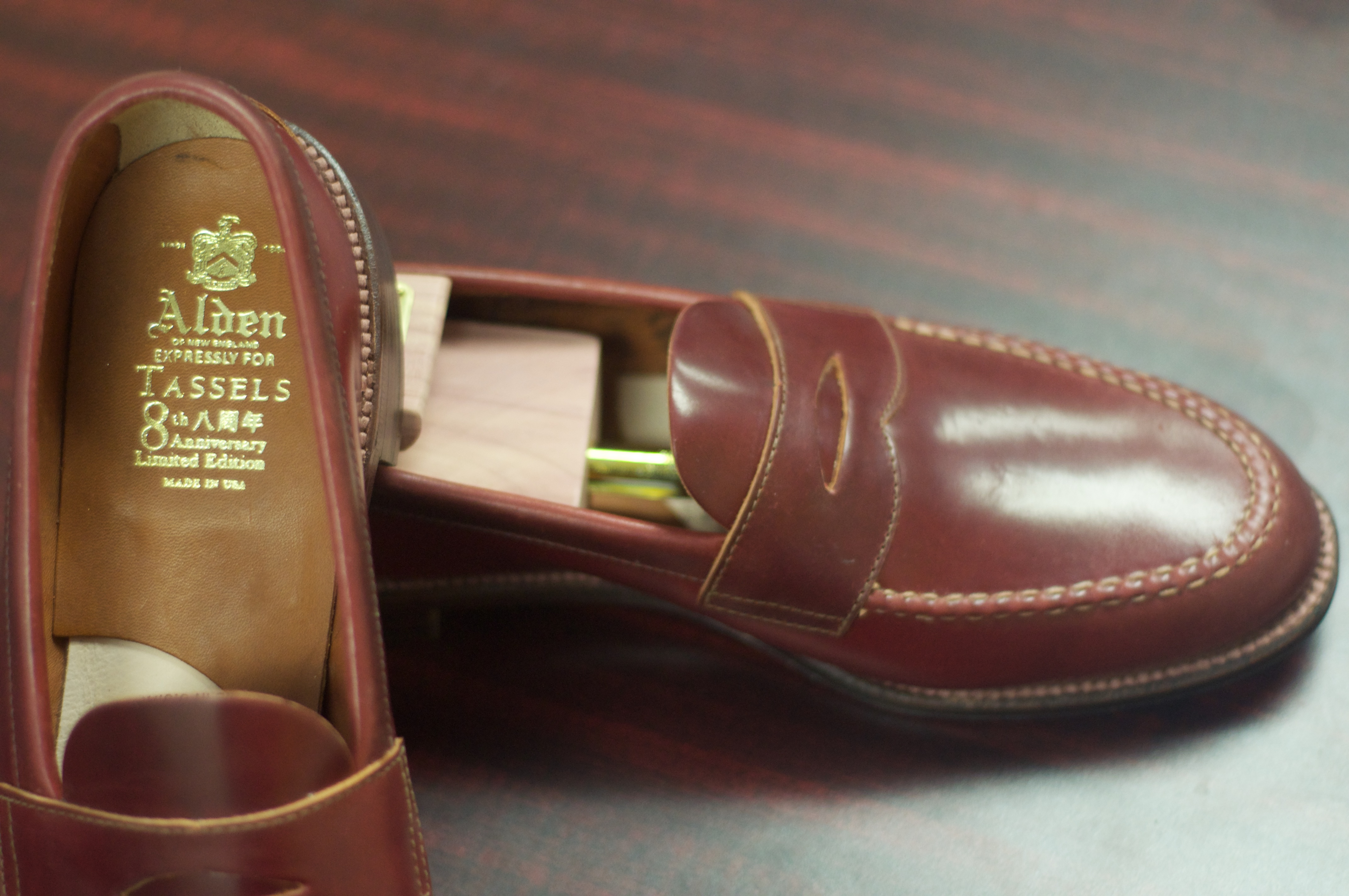 Alden x Tassels 8th Anniversary Edition Color #2 Leisure Handsewn
Wow, I can not tell you all how excited I am to share my latest addition to my Alden collection. This one is a very special, extremely rare and exotic makeup. This is only the second time, to my knowledge, that Alden has ever made a shoe in Color #2 Shell Cordovan. The first, was for the Alden of Carmel 20th Anniversary in his 20/20 shoe.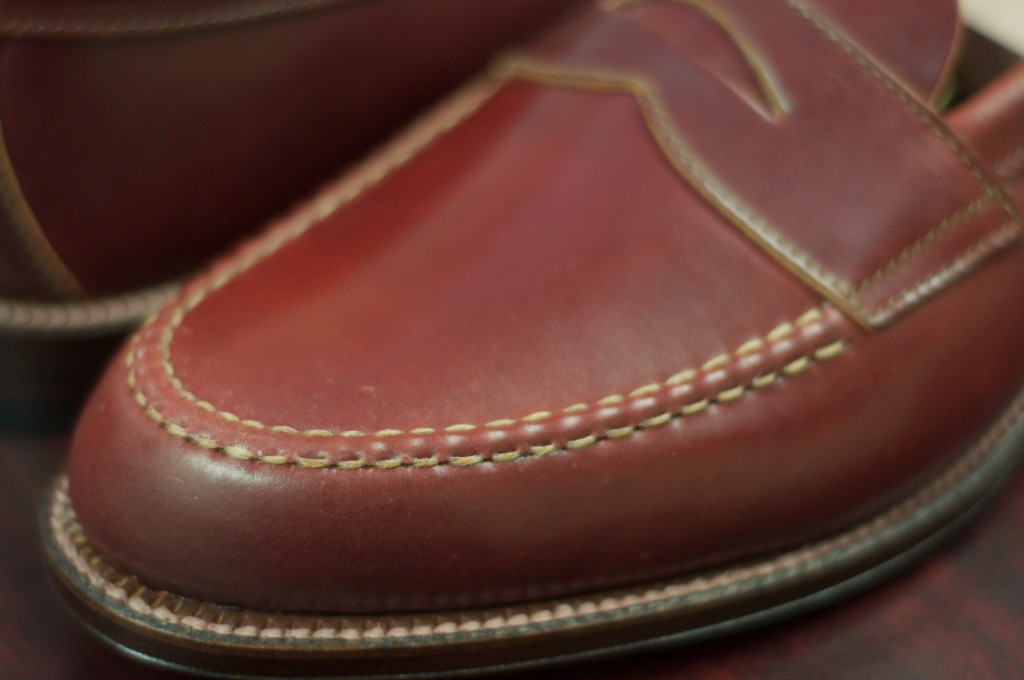 This very special shoe is the Leisure Handsewn made by Alden. However, this is not just any Leisure Handsewn, this is the Unlined version typically only done for Brooks Brothers. My pair, features a nice and prominent Horween Shell Cordovan Stamp on the inside of the Left Loafer.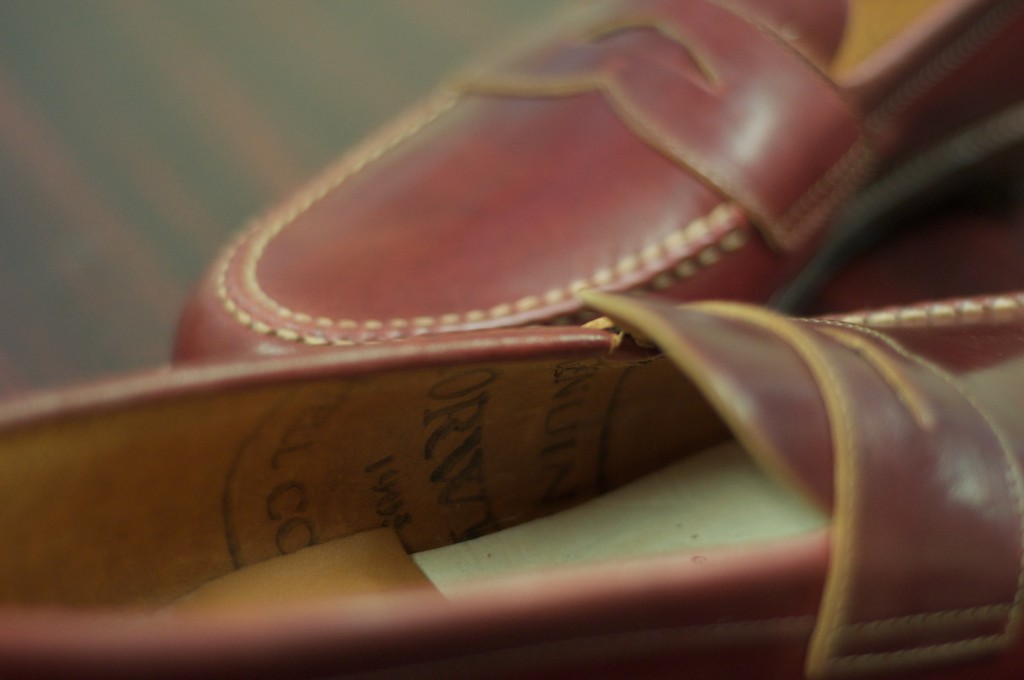 Only a very limited number of pairs were made to commemorate their 8th anniversary. The design is the Unlined Leisure Handsewn made out of Unfinished Color #2 Shell Cordovan. It features Alden's signature hand stitching around the apron of the shoe and has their darker "Mahogany" edges. The sole is the Alden exclusive felt welt, which is their oil soaked single leather outsole. I managed to get this pair due to the help of a good and generous friend.
And now for the barrage of pictures as expected.