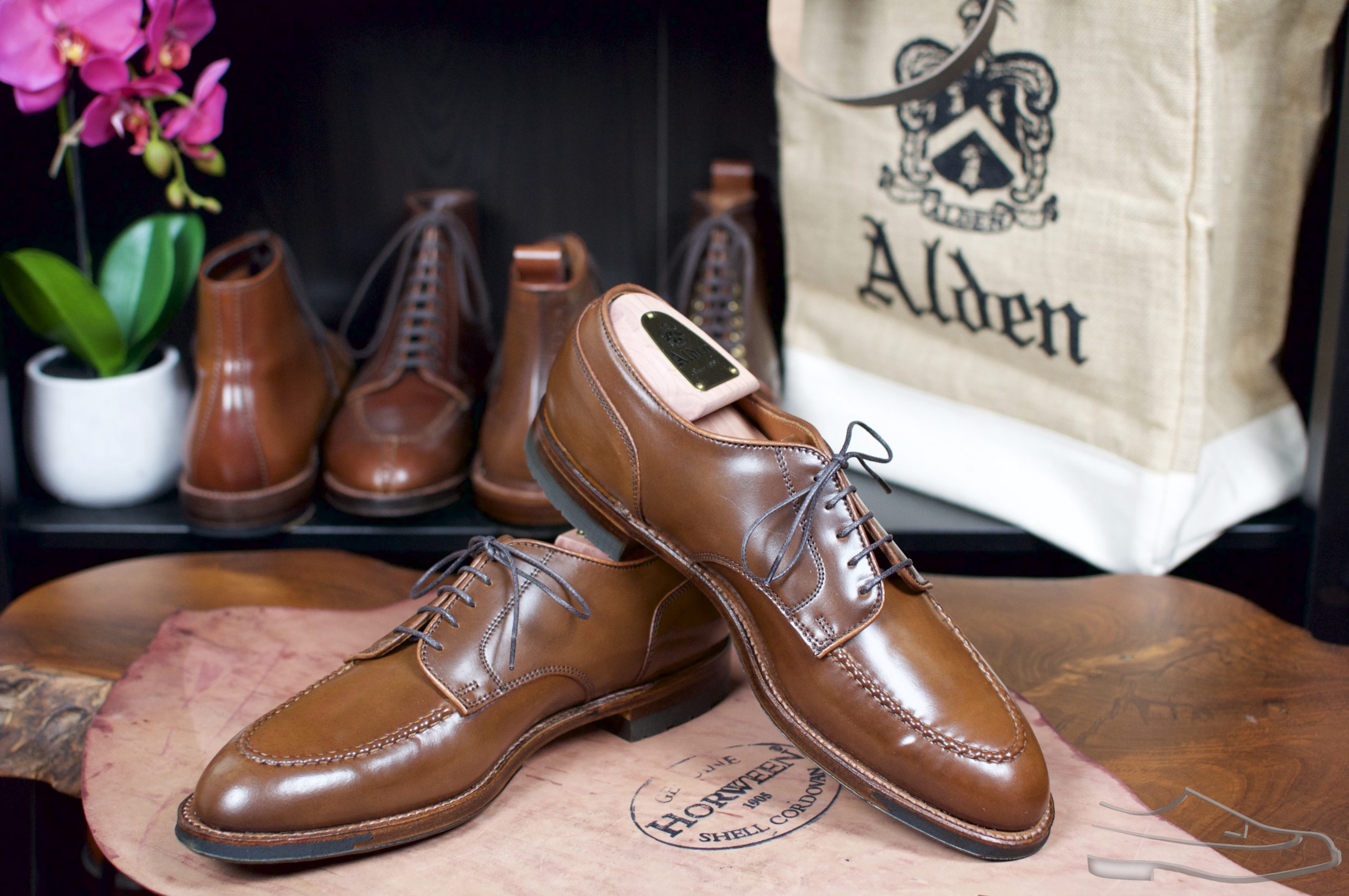 Alden x Madison Ravello U-Tip Blucher
Alden has many amazing designs in their arsenal, but few compare to their repertoire of hand-sewn shoes. The hand-stitch work implemented by Alden is truly a rare art that is unsurpassed. These beautiful and surprisingly rare bluchers have Alden's exquisite hand-stitching around the apron, forming a 'U' shape. In a certain sense, it is the Blucher variant of the Indy Boot or the LHS, however, given its shape and form, takes on a completely different persona.
These U-Tip Bluchers are the second in the exotic family made by Alden Madison. Previously, Alden Madison made these blucher design in Whiskey Shell Cordovan. This time, they are offered in the exclusively and rich Ravello Shell Cordovan. Ravello is the medium brown shade of Shell Cordovan with a rich red undertone to it. It is truly a shade to behold.
These Ravello U-Tip Bluchers were made around Alden's Aberdeen Last, Alden's sleekest Last. They were made with Alden's amazing Tan "Antique" Edges and features Alden's coveted Commando Sole.
Overall, these amazing bluchers offer a unique vibe that only Alden can deliver.