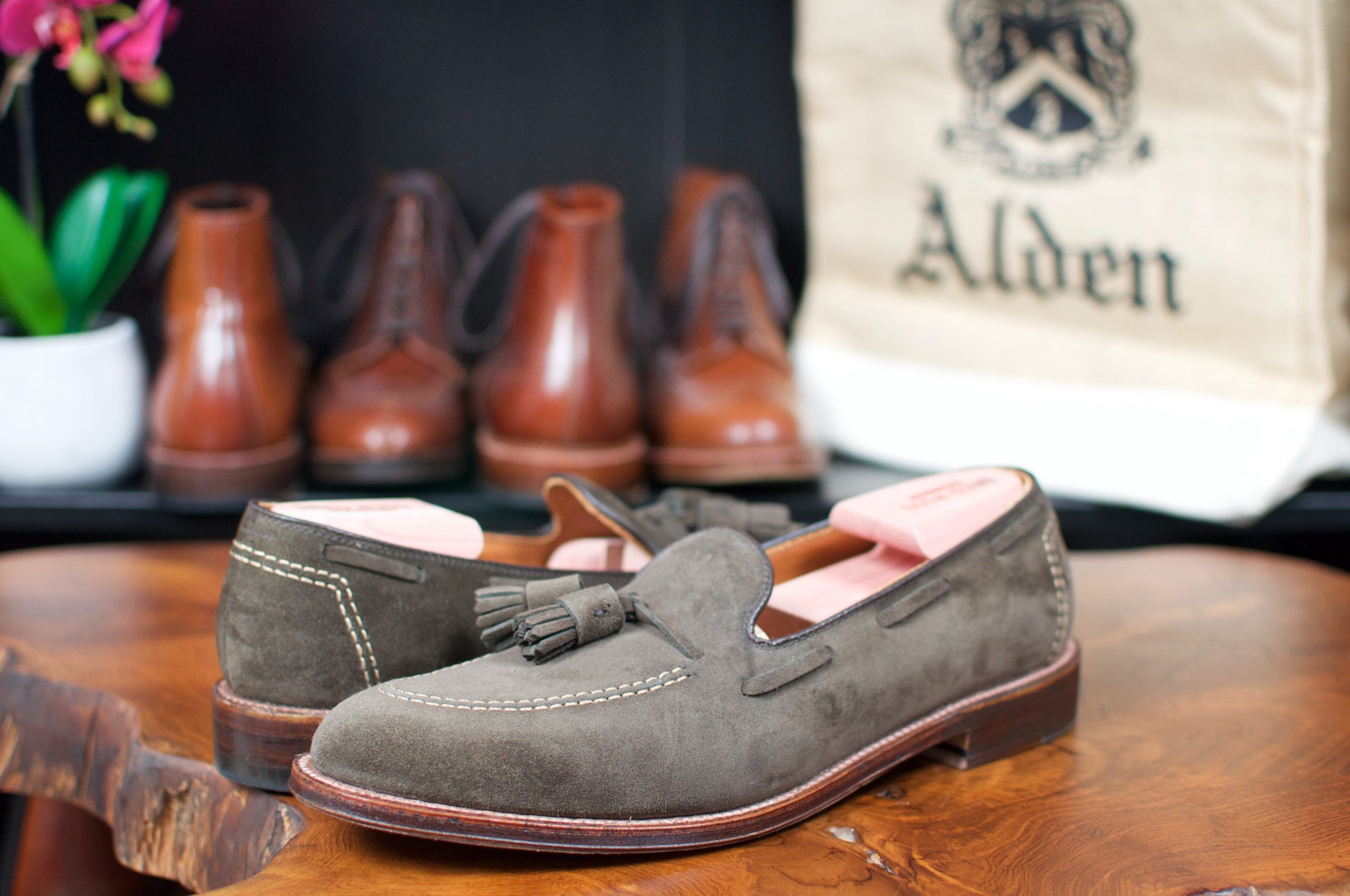 Alden x David Wood Loden Suede Tassel Loafer
If you have browsed this site for any period of time, you probably have come to realize that I love loafers. Living in Southern California, where the weather is 72 degrees and sunny most of the year, loafers are perfect. Easy to get in and out of and comfy in the warmth. Alden's Tassel Loafer is no exception to that norm. This particular pair of tassel loafers are particularly special to me. That is for two reasons, first it technically was the first pair of Green shoes that I ever ordered. Second, and more notably, this is the first, of ALL of my Tassel Loafers, to have the elusive foxxed heel.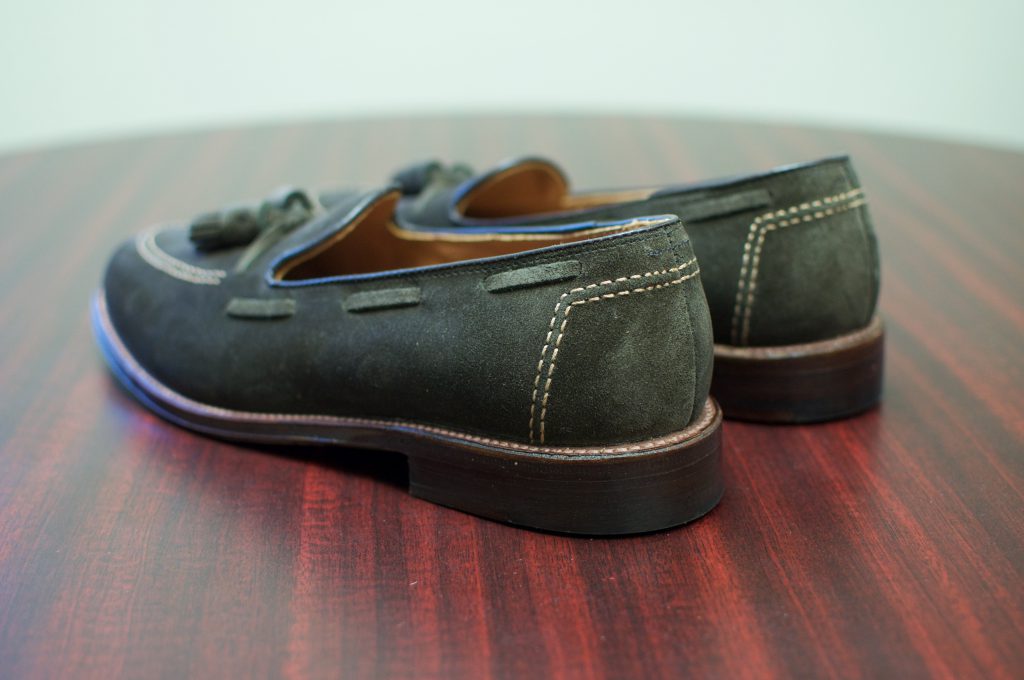 How could that be? Well, for decades Alden and Brooks Brothers had an exclusive arrangement. This arrangement gave Brooks Brothers to a few truly unique, but remarkable Alden designs. The first, and probably most well known, is that Brooks Brothers had the exclusive rights to making Unlined Shell Cordovan LHSes (well at least in Color #8 and Black Shell Cordovan). The other, probably most known is the foxxed heel on the Brooks Brothers Tassel Loafers. There are many other exclusive things that Alden did for Brooks Brothers, like special lasts. For context, I also wear narrow shoes, due to the fit on my feet. This made hunting down an 11B from Brooks Brothers extremely hard, as they just didn't make them much. I tried to get a couple of stores to make them for me, but at that point in time, the relationship between Alden and Brooks Brothers was dissolving and the hope was gone…
Fortunately, Alden is now allowing other retailers to use the foxxed heel detail on their Tassels! This is the first, that I have in my current pipeline, to have this detail. Although relatively minor, it does take the loafer to the next level.
This special make-up, called "The Casco", was done by David Wood in Portland, Maine. The Tassel is made around Alden's Copley Last, which has a really nice shape to it. It is not quite as long and elongated as the Aberdeen is, but it isn't too far off to have have significantly different proportions. The loafers are made out of Loden Suede, which is quite an interesting color actually. It has a nice muted green shade to it, not overwhelming, but nicely balanced between green and gray. They have a Flex Welt and has a 360 degree flat welt. The stitching around the vamp and on the heel is Berry Gold, which provides a nice contrast appearance to it.
Overall, this is a beautiful and nicely detailed loafer that any would be fortunate to have in their wardrobe!
My pair actually accidentally came with the expected David Wood heel stamp in the right shoe, but accidentally came with an Alden Shop of San Francisco stamp in the left shoe. I elected to keep it, because it gives them a fun and unique touch and both are obviously fantastic shops!