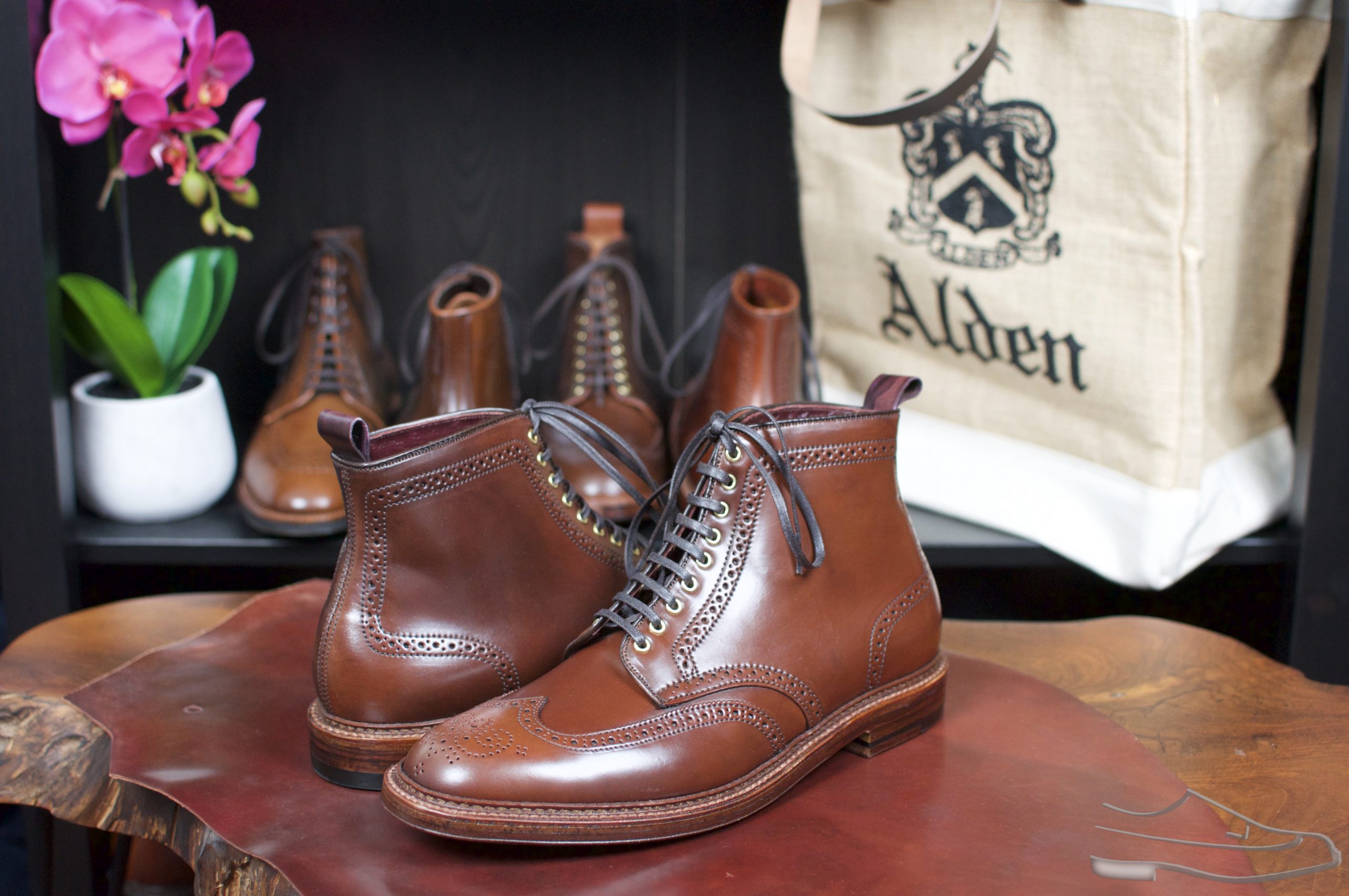 Alden x B+M Color #4 Wingtip Boots
There are a few times in my life that I have been really without words. One of those times were when my good friend reached out to me and offered me these brand-new-in-box Color #4 Wingtip Boots from the recent Brick+Mortar 5th Anniversary celebration.
For the one reader here who hasn't yet encountered Brick+Mortar yet. It is a shop based out of Seattle, Washington ran by Yenni Song, who previously worked for J. Gilbert Footwear before she was able to fulfill her dream of having her own store. Well her store is definitely a dream. It is a well appointed shop and Yenni has always had a great eye for designs, creating many highly desirable patterns that are fashion forward. Traditionally, when I thought of fashion forward Alden retailers, I used to think of Leffot and Epaulet. Now, I think of Brick+Mortar, Brogue, and Ealdwine. These shops push the Alden fashion forward using more stylistic Lasts, such as the Plaza and adorning their designs with unique designs such as Brass Hardware and Antique Edges (before that became the norm). I have been fortunate enough to visit Yenni a couple of times when work and personal trips aligned with her shop's geographic location. It is definitely a great shop and worth the visit.
As previously alluded to, these boots were in recognition of her monumental Fifth Anniversary. To commemorate this milestone, Yenni create two bonkers "sister" models, a Ravello Wingtip Boot with Brass Hardware (what I love to call Brassvello Boots) and these unobtainable Color #4 Wingtip Boots with Brass Hardware. Both of these are truly amazing boots that offer an amazing style and flair and I am now fortunate enough to have both the Ravello Shell Cordovan and Color #4 Shell Cordovan variants of them!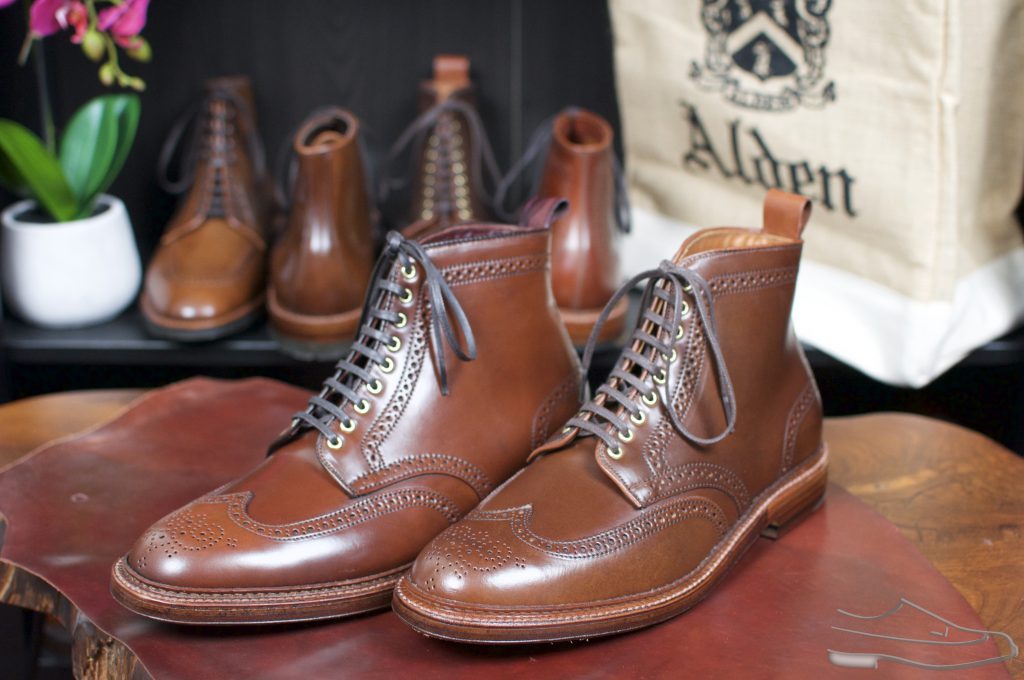 I am fortunate enough to have obtained a Color #4 Wingtip Boot from the "original" run of Color #4 back in the 2011 and 2012 timeframe and those are my most coveted pairs of Boots and I only wear them on extremely special occasions at this point in time.
So what is Color #4 Shell Cordovan? Well, simply it is Horween's ever famous Color #8 Shell Cordovan, but with half the amount of dye added during the staining phase of production. The resultant Shell is a beautiful medium brown with a strong red undertone to it. Below is a Color #4 Shell Cordovan Shell from Horween. It is not too far off from Alden's exclusive Ravello Shell Cordovan shade, but has more red to the shade than Ravello traditionally has (as can be seen from the above picture with the Color #4 Boot being on the left and the Ravello Boot being on the right).
These Color #4 dream machines obviously are made out of one of Horween's nicest shades of Shell Cordovan. They are Alden's Wingtip Boot pattern, which in my personal opinion is the most balanced wingtip boot pattern available, made around Alden's friendly Barrie Last. These classy boots feature Alden's custom made Double Waterlock Outsoles with an Antique Edge. Those outsoles are attached to the upper with a 360 degree pre-stitched reverse welt. These boots showcase lovely Brass Eyelets, creating an extra dimension, sense of style and pop to design. These boots are topped off, literally, with a pull-tab for easier putting-on.
Overall, these boots are truly remarkable unobtainium and are truly a great tribute for Yenni's 5th Anniversary.
Here are these exceptional Color #4 Boots with their Brassvello 5th Anniversary counterparts. The Color #4's are on the Left.