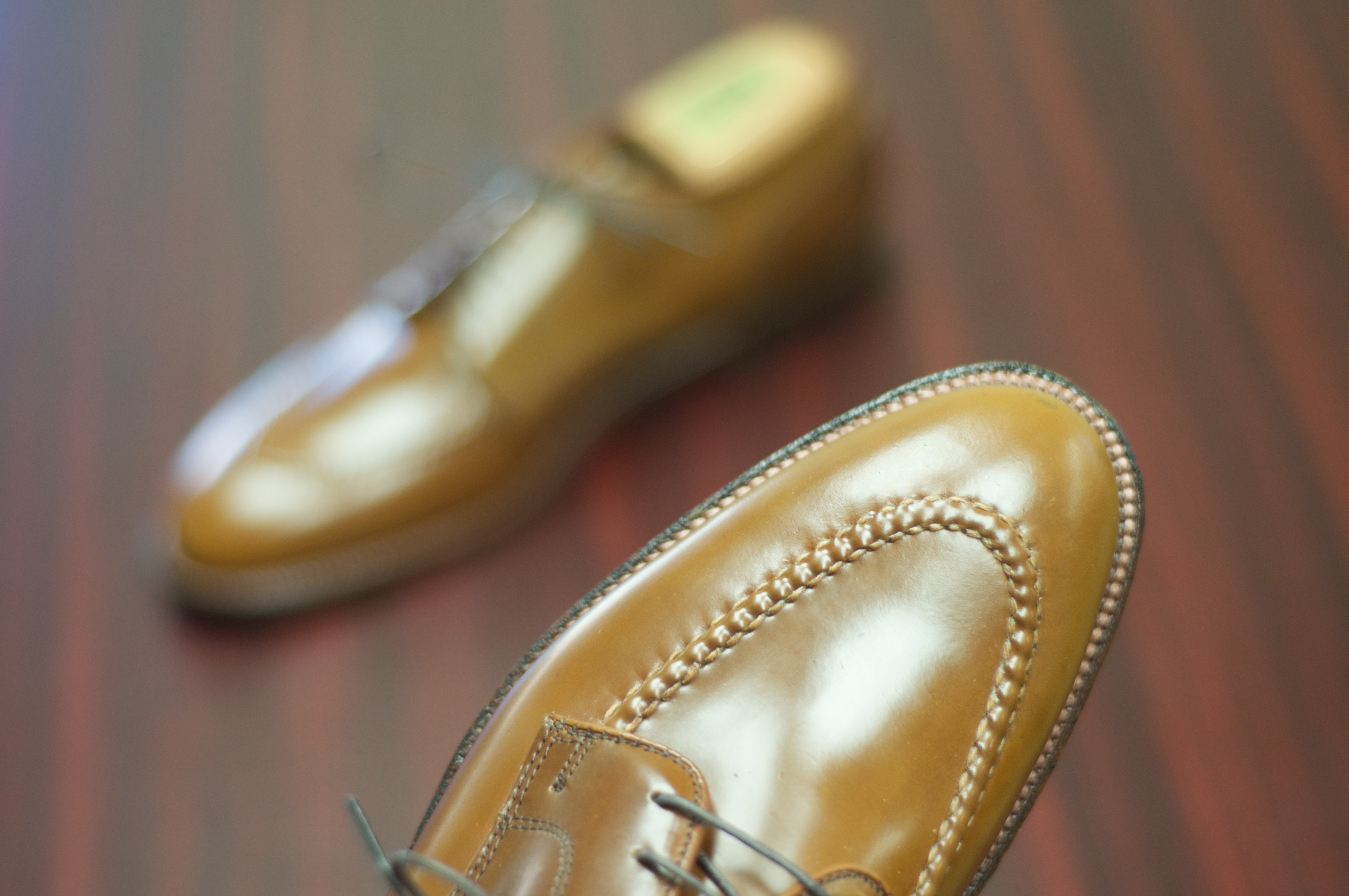 Alden Whiskey U-Tip Blucher
It is not every day that you get an extremely special pair of Alden's. However, the day that I received these, was one of those unique days.
This is a slight twist of a hard to get shoe, making it a pretty special and unique makeup. The U-Tip Blucher is based upon the Aberdeen lasted Norwegian Split Toe Blucher, but just doesn't have the toe stitch. The by product of this alteration is just terrific. It has the sleekness of the Norwegian Split Toe Blucher, especially since its made around Alden's Aberdeen last, but has the coolness of the Indy design. To top of the unique pattern, this blucher was made in Horween's elusive Whiskey Shell Cordovan, making it just a phenomenally beautiful makeup. Paired with the corresponding Tan "Antique" edges, its just a beautiful shoe. The sleekness in continued via the flat, 270 degree welt and single leather outsoles. This is just a beautiful and sleek blucher.
Pictures are available after the break.