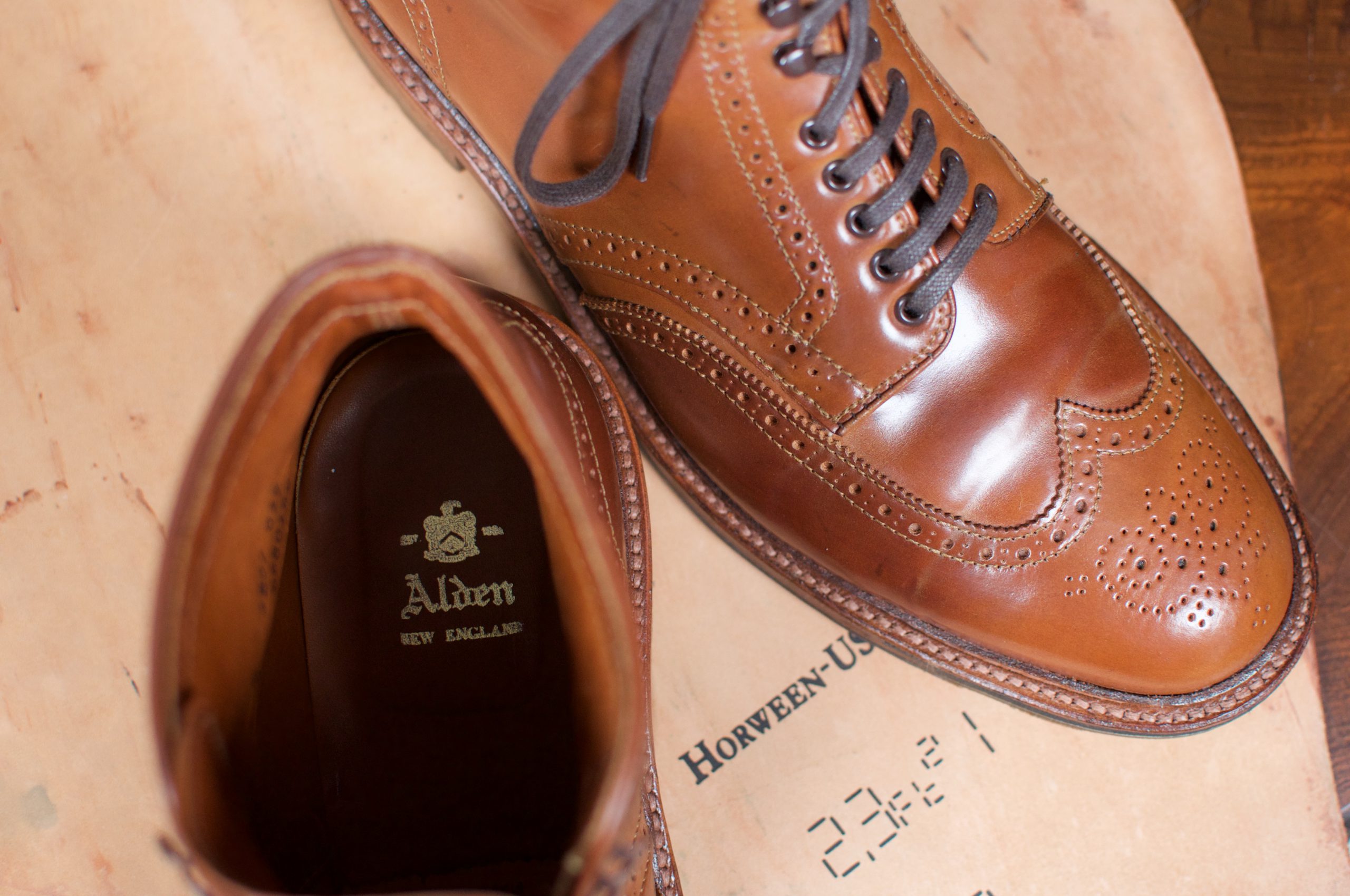 Alden Whiskey Shell Cordovan Wingtip Boot
The day is Tuesday, 21 October 2014. I had just flown out to Tuscon, Arizona the night before in order to host a meeting. Being the host of the meeting, I was essentially out of contact for the entire day, unable to check my phone for any correspondences. After a lengthy and exhausting day, I finally get back into my hotel room. I glance at my phone and see that it has blown up with text messages… and then I see it. Alden Madison had offered a true unicorn, one that despite being highly feasible, I had not yet seen in all of my days as an Alden fan, the Whiskey Shell Cordovan Wingtip Boot. Of course, since I didn't see the message until after the store had closed, I knew that my chances of getting on the order were slim to none, and I was correct.
Six months later and they arrived and again my heart was broken. They came out gloriously. Alden's Wingtip Boot pattern is truly unmatched and the shade of Whiskey Shell Cordovan was immaculate.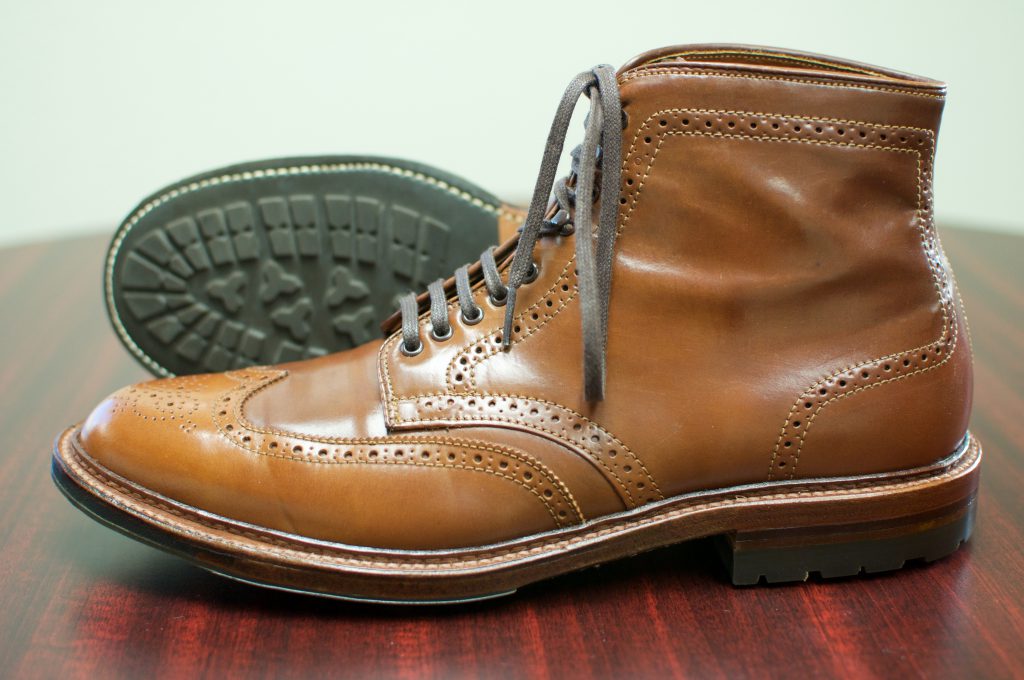 Since that day, no other U.S. retailer has made these boots. So, when I got a message on Instagram asking if I was interested in selling, buying, or trading, I hoped into business quickly, since they had the boot that I have so coveted for so long. I quickly worked a fair deal and the wheel had finally come around. I had arranged and purchased a Crockett and Jones Lindrick and Skye 2 in Whiskey Shell Cordovan, but knew in my heart that neither would live up to "the real thing". Sometimes you have to wait for things, apparently this was the case for these.
When I ordered the boots, I knew that I was going to have to do some cleaning up work, but when they arrived, again, in this saga, my heart was again broken. A speed hook had begun coming out, partially ripping the Shell. They were admittedly rougher than I was expecting, but I have cleaned up many pairs and knew that with some love, time, and good ole' fashioned elbow grease, that I could make the Shells shine.
Fortunately, there are a number of great cobblers out there and I got into contact with Bedos Leatherworks to get the broken hook repaired. After a seemingly long few week wait, due to the ongoing pandemic and waiting for cross-country shipping, they are finally back in my hands, eyelets and hooks happy, and ready for some foot time. The wait was over and I can finally enjoy some magnificent Whiskey Aldens.
Boy was the wait worth it. Sometimes in life, you don't appreciate things if you don't have a long story on how you got them. The beauty of the Shell and the smile that they bring me when I look down is awesome. These boots were designed with perfection in mind. Using Alden's friendly Barrie Last, one of the best shades of Whiskey Shell Cordovan seen in the past decade. A pre-stitched, reverse welt that goes around the entire edge of the boot. And Alden's glorious Antique Edges which are tickling the Commando soles beneath them. The makeup is beautiful and functional.
After nearly six years of searching, I finally have the Whiskey Wingtip Boot that I have long sought after.
I don't think that this article would be complete with out their photos from their maiden voyage, so here we go…