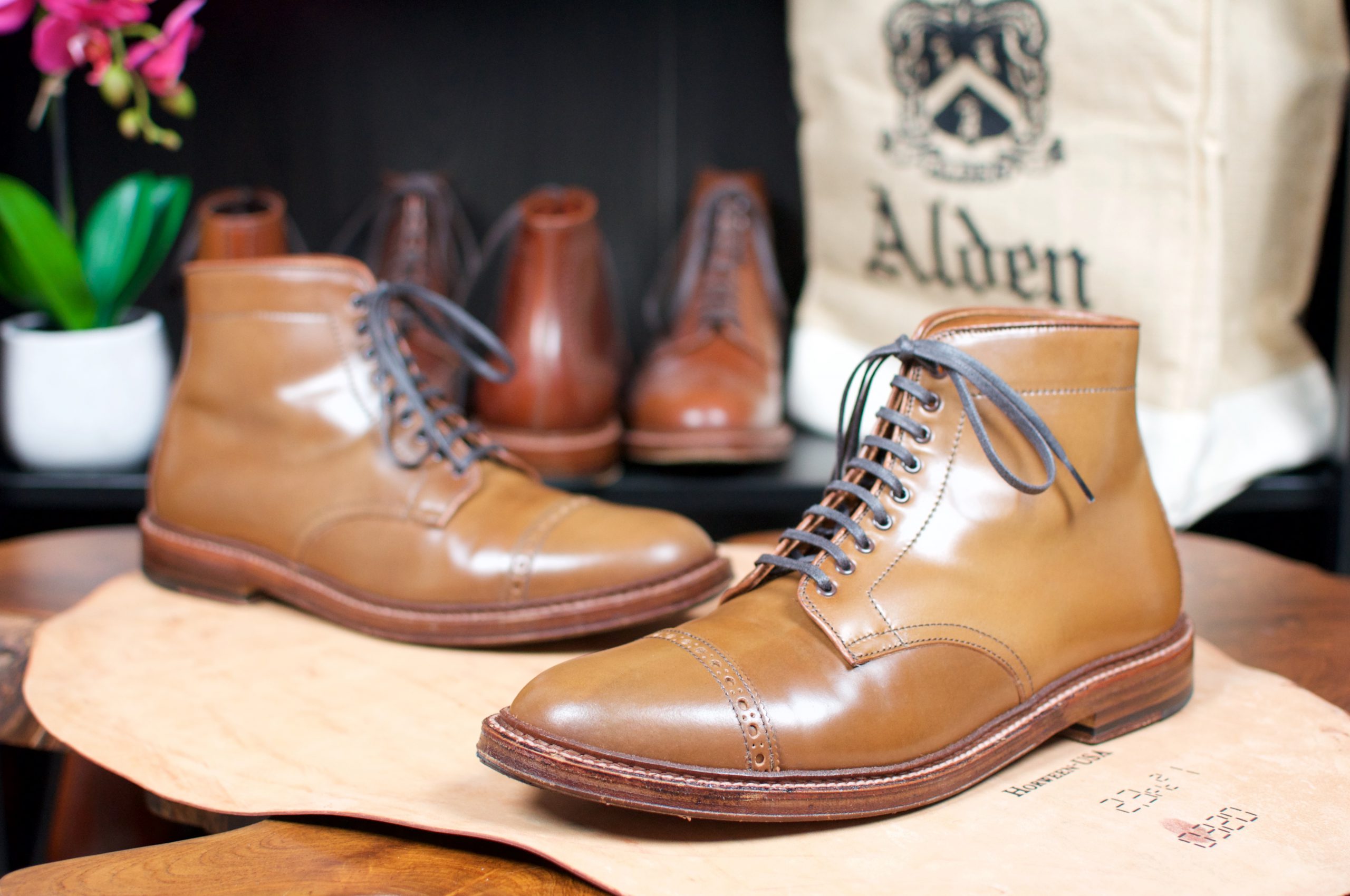 Alden Whiskey Shell Cordovan Perf Cap Toe Boot
Alden makes so many amazing boots, that it would be impossible to list them all. But one of their amazing boots that I have long loved, is their Perforated Tip Cap Toe Boot. It provides an amazing balance between casual and formality, traditional and edgy. There is no better way to take a great design to the next level, then to make it out of one of Horween's amazing shades of Shell Cordovan, Whiskey.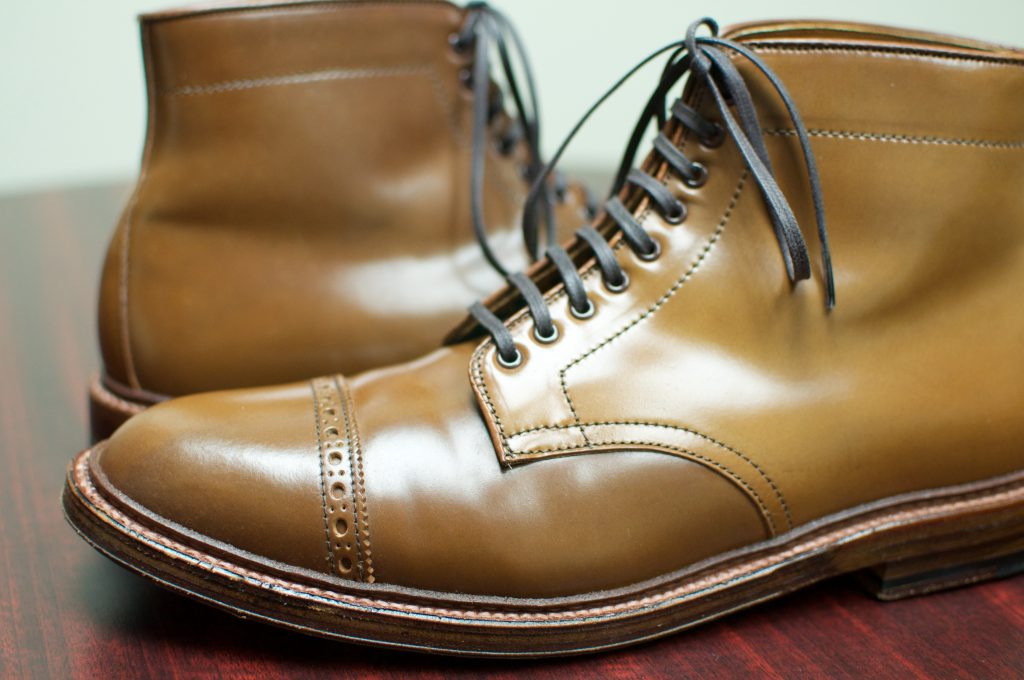 This special Boot was made by TheShoeMart and is a true classic. The boot utilizes the classic Perforated Tip Cap Toe Boot pattern, and features an all eyelet design. It is of course paired with Alden's lovely Antique Edge on a Double Waterlock sole. The Edge is Alden's Pre-Stitched Reverse Welt that goes all 360 degrees around the boot. These details combine to make an amazing boot that is as comfortable to wear as it is lovely to look at.
I bought these boots lightly worn by a good friend and thus there is a little wear on the outsoles.