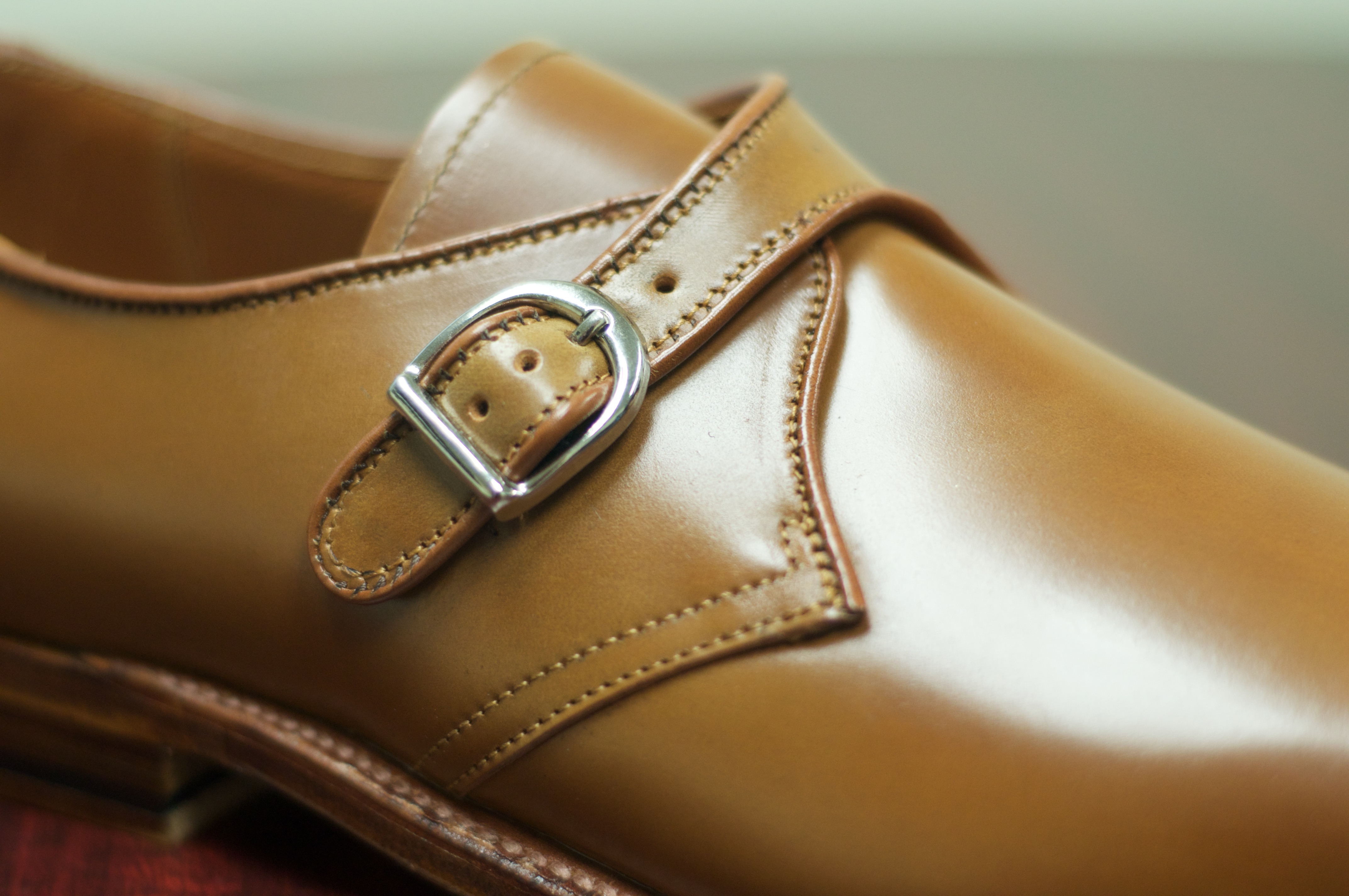 Alden Whiskey Monk
Alden makes a lovely single monkstrap model. Frankly, it is an extremely under appreciated model that Alden offers. In Shell Cordovan (in particular), it is just a beautiful model, for expositing the beauty of Shell Cordovan. The Plain Toe Monk Strap has such a long and elegant front to allow the Shell Cordovan to shine. Most just want the more trendy Double Monk, but there is some real elegance to this classic design.
This particular version of the monk, offered by Alden of New York (Madison), features the lovely Whiskey Shell Cordovan. It was made around the Aberdeen Last and touts a flat, 270 degree welt. The single leather outsole has the ever so lovely tan antique edge trim, which pairs so perfectly with the Whiskey Shell Cordovan. This is just an amazingly beautiful makeup.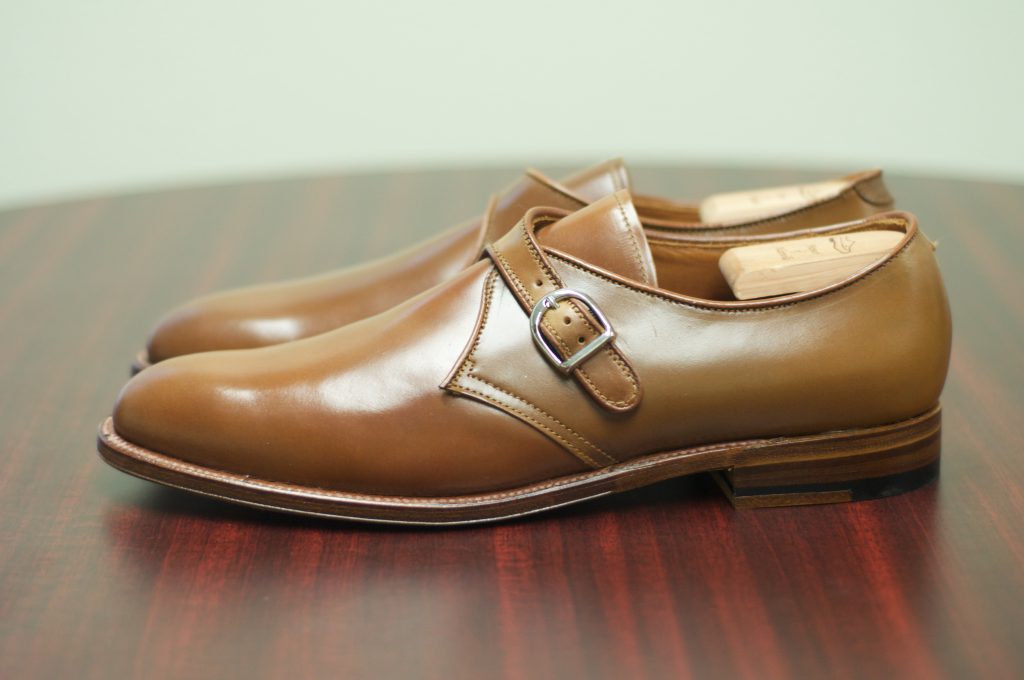 More pictures after the break.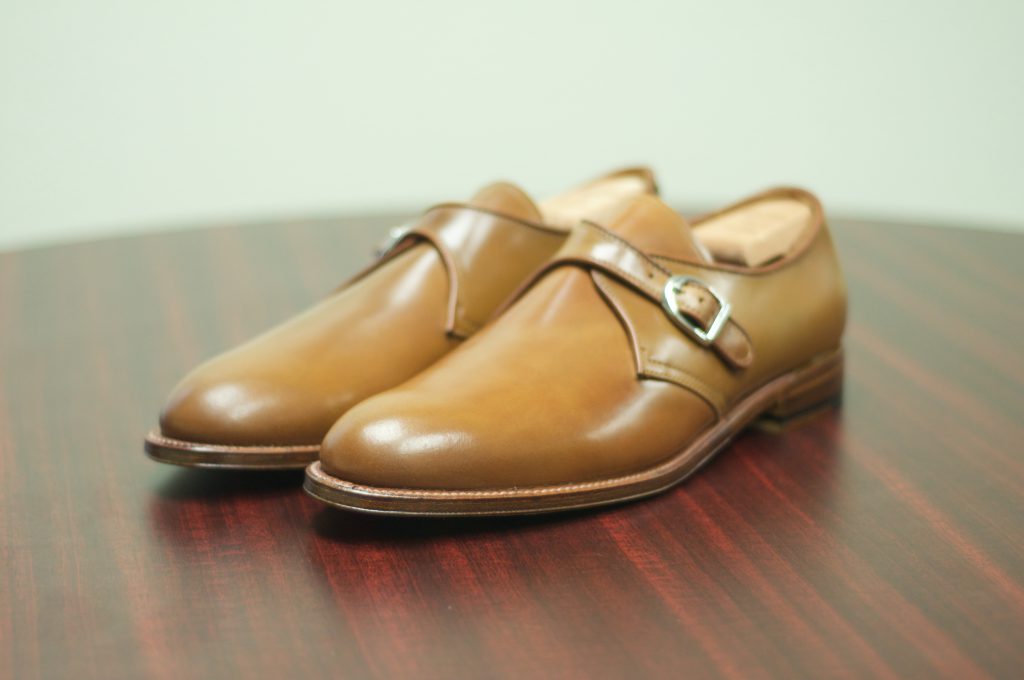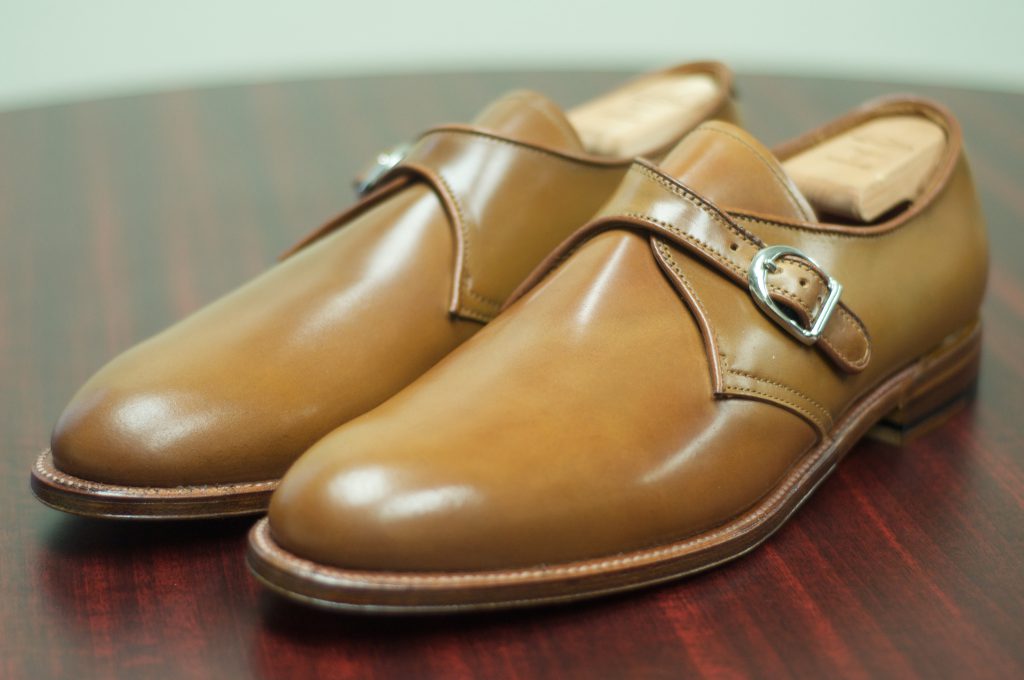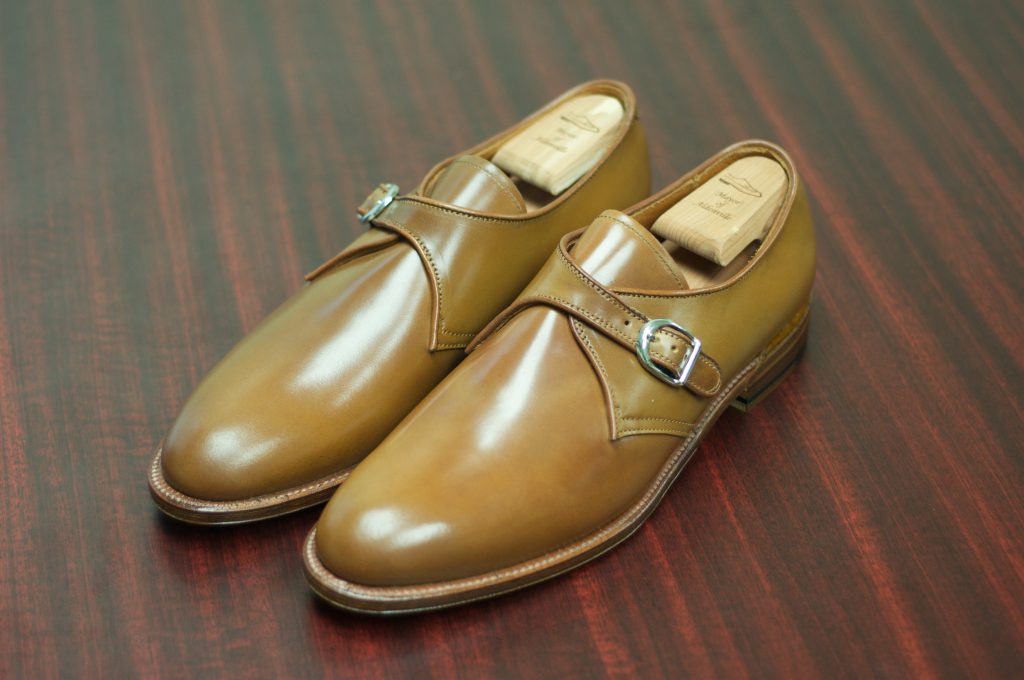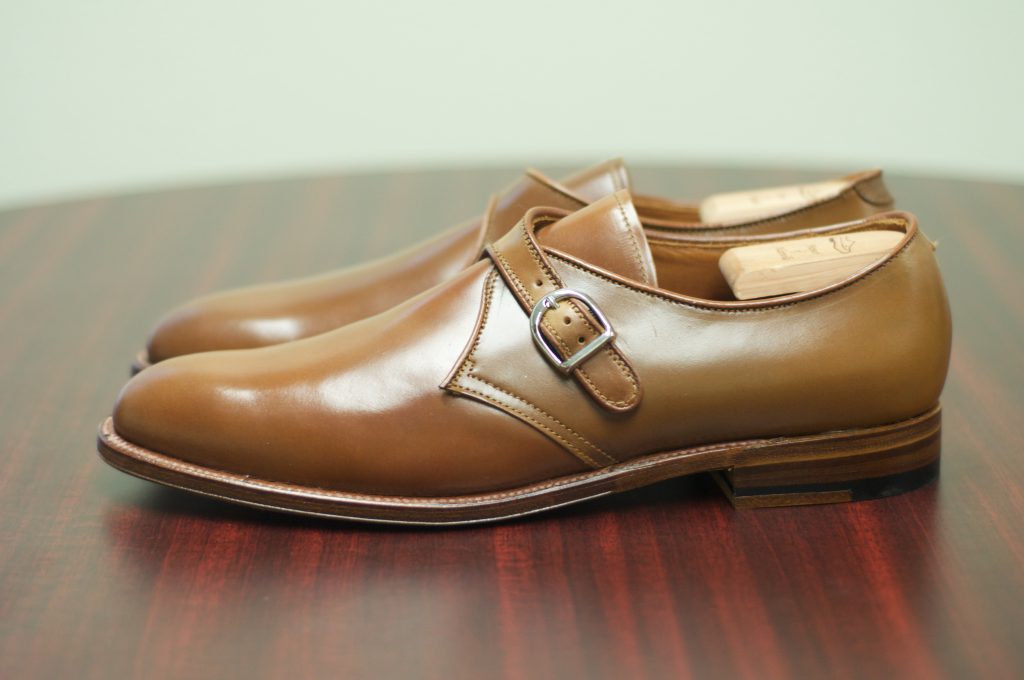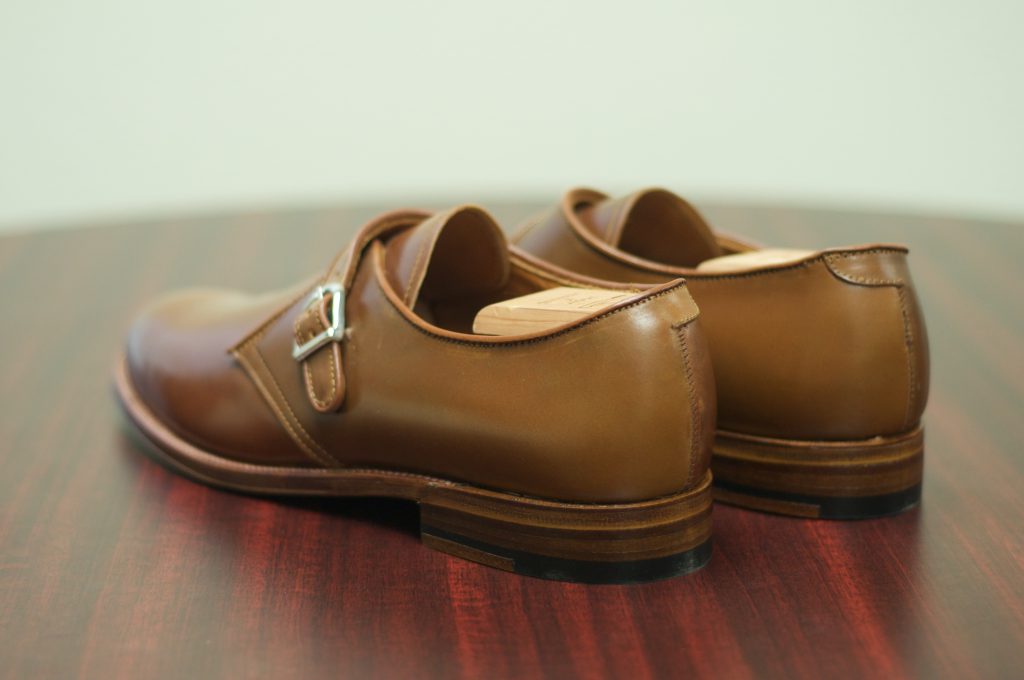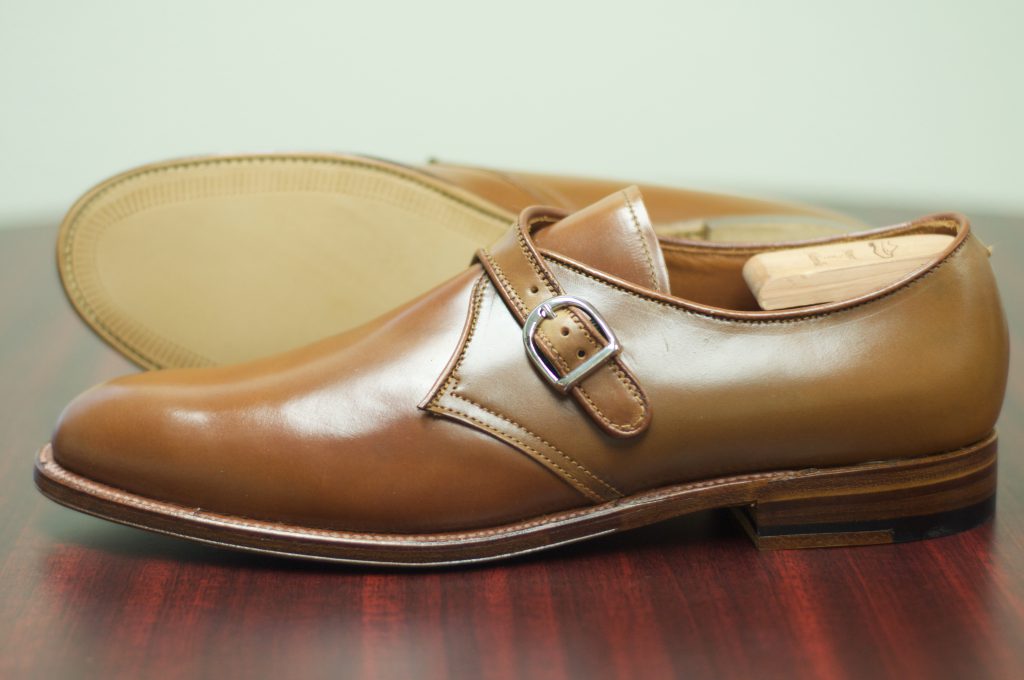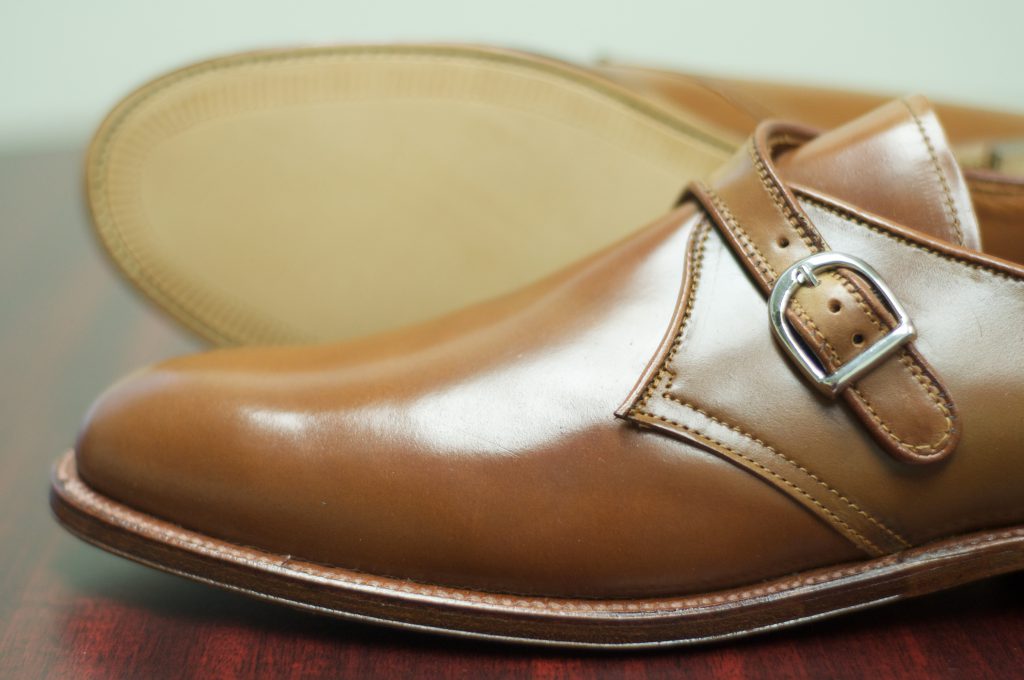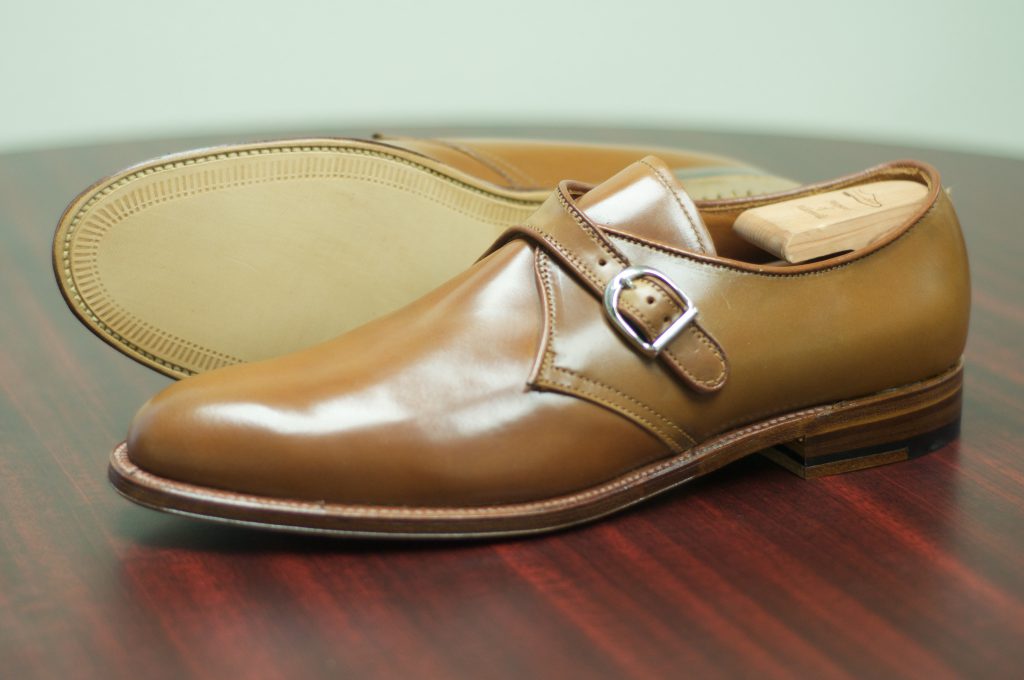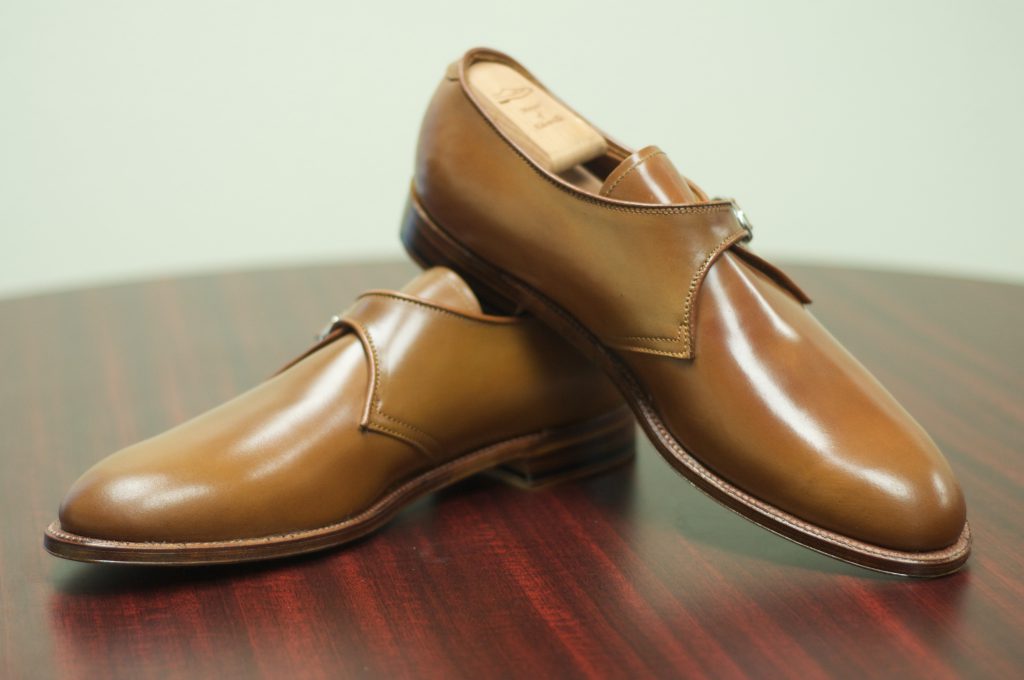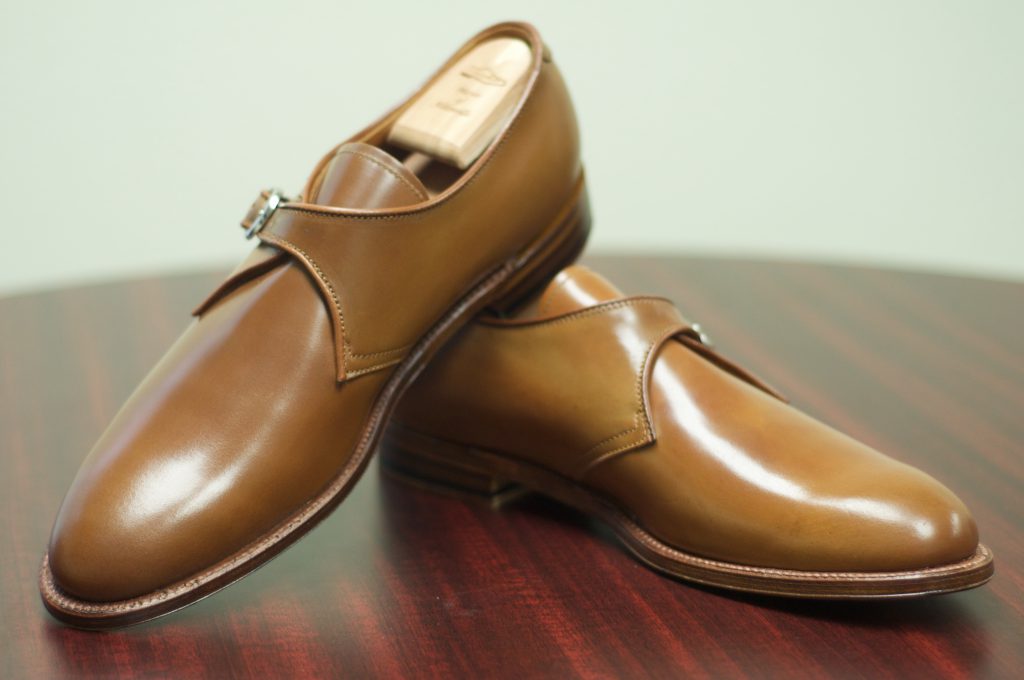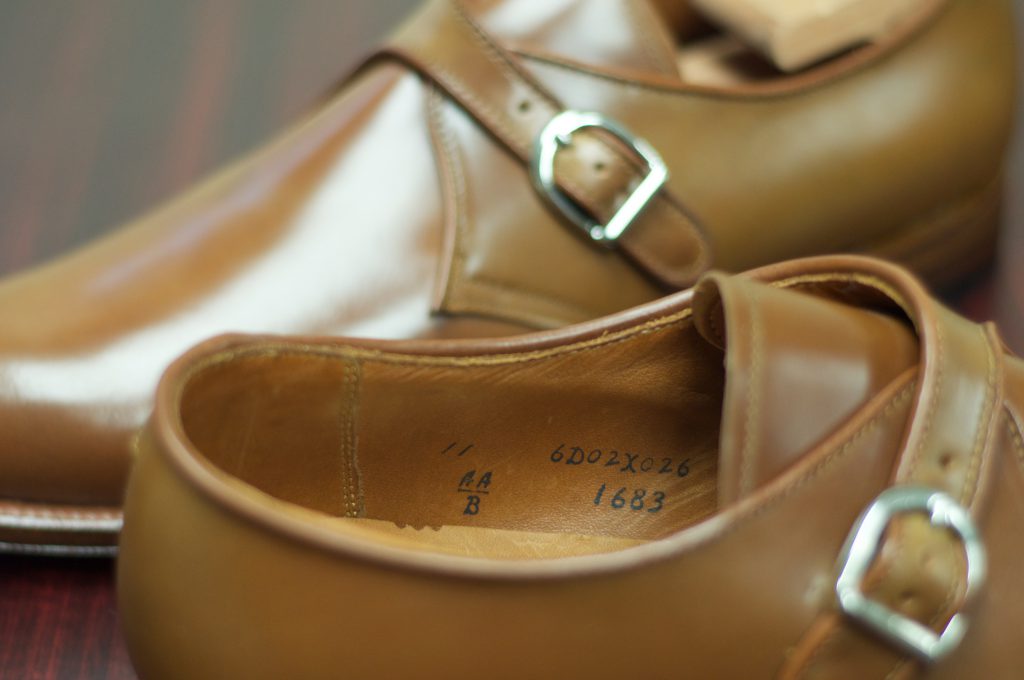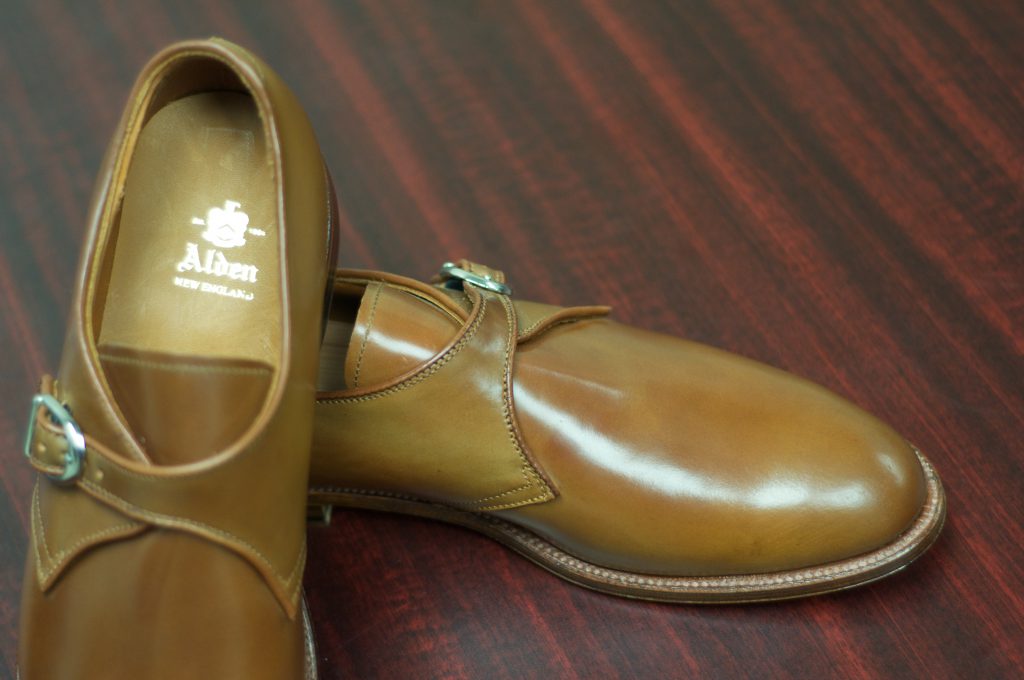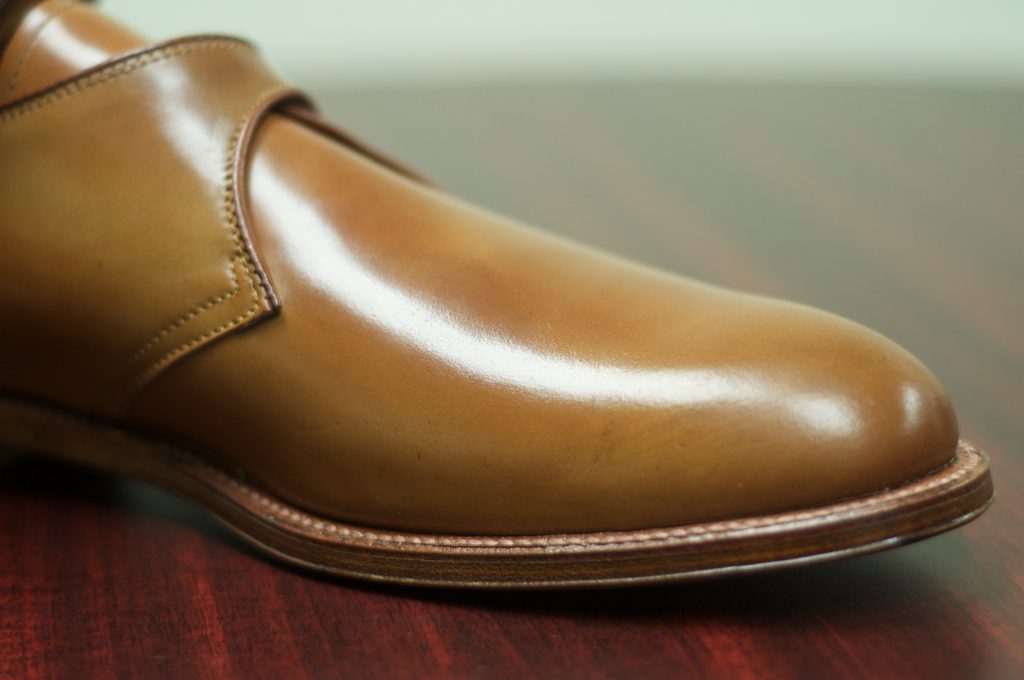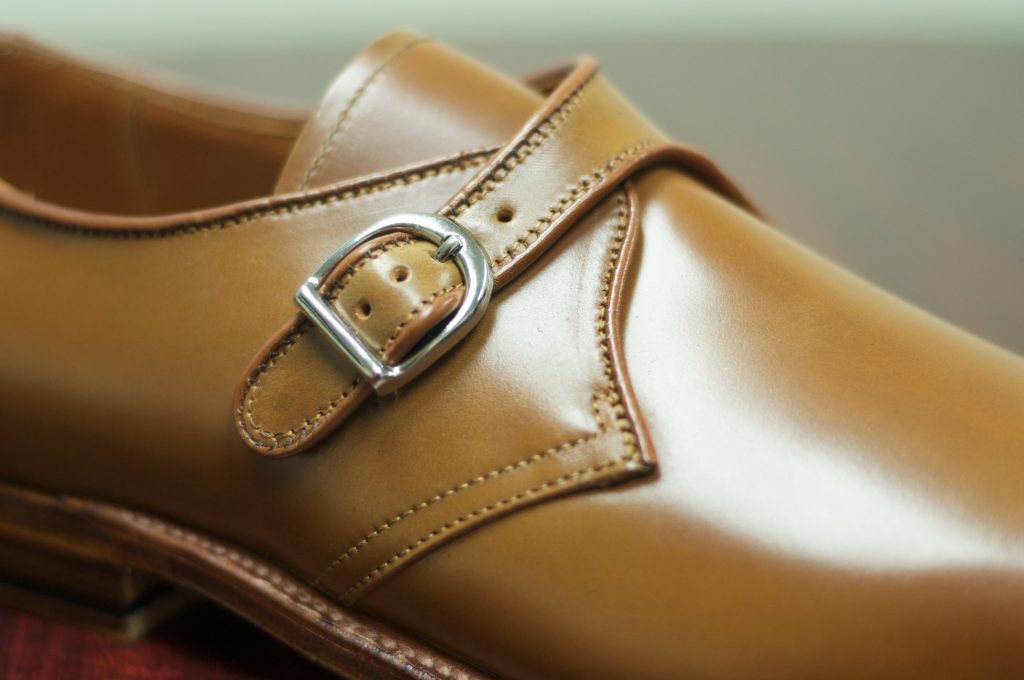 Here are some outdoor shots as well.