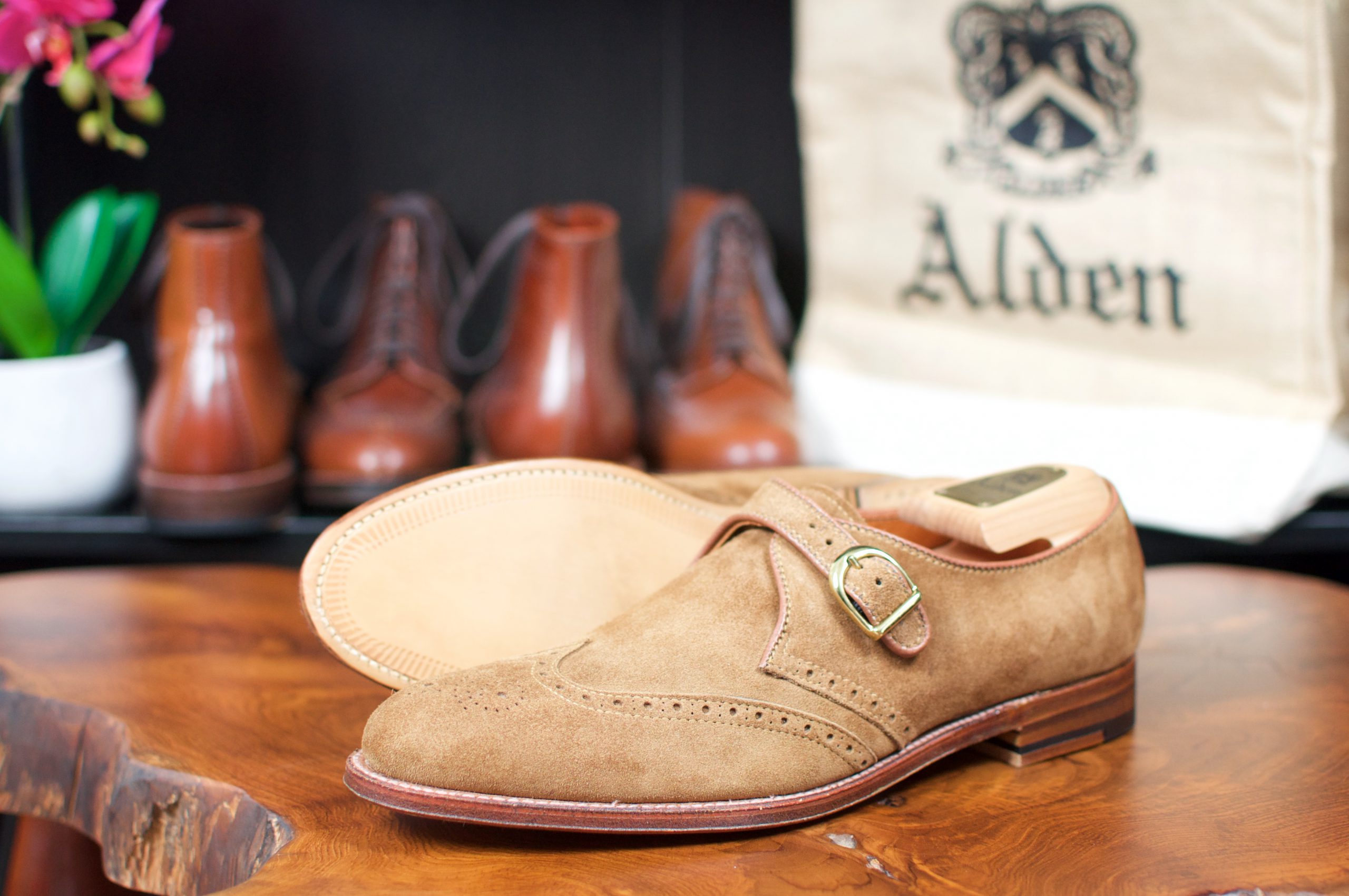 Alden Snuff Suede Wingtip Monk
I have always had a strong affinity for models with a lot of brogueing. I think that is why I have always loved Alden's Longwing Blucher and Wingtip Balmorals. There is just something about the way that the brogueing plays with the lines of a shoe that gives it a special look and feel. My wife calls them "hole punch shoes", which I find kind of entertaining. Well, this monkstrap loafer combines Alden's classic single monk pattern with their Shortwing Blucher pattern to make an unstoppable combination.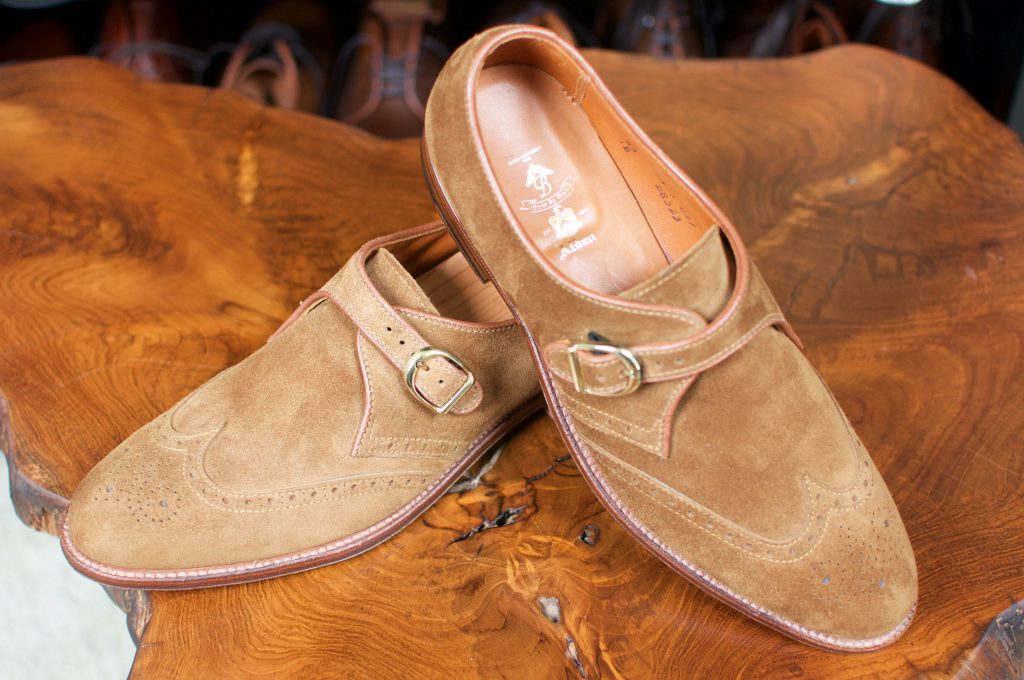 This special makeup, designed by Style by Blain, is a pretty modern and fashion forward design. Combining the monk and wingtip pattern into a special conglomerate. Paired with a Suede material, which actually partially obfuscates the pattern with its fuzziness to make it slightly less pronounced. Topped with Alden's epic Tan "Antique" Edges and a Single Leather Outsole. The strap itself is enclosed by a polished brass buckle to highlight the Snuff Suede. Designed around Alden's elegant and sleek Aberdeen Last. This is one awesome Monk Strap that you won't see every day!