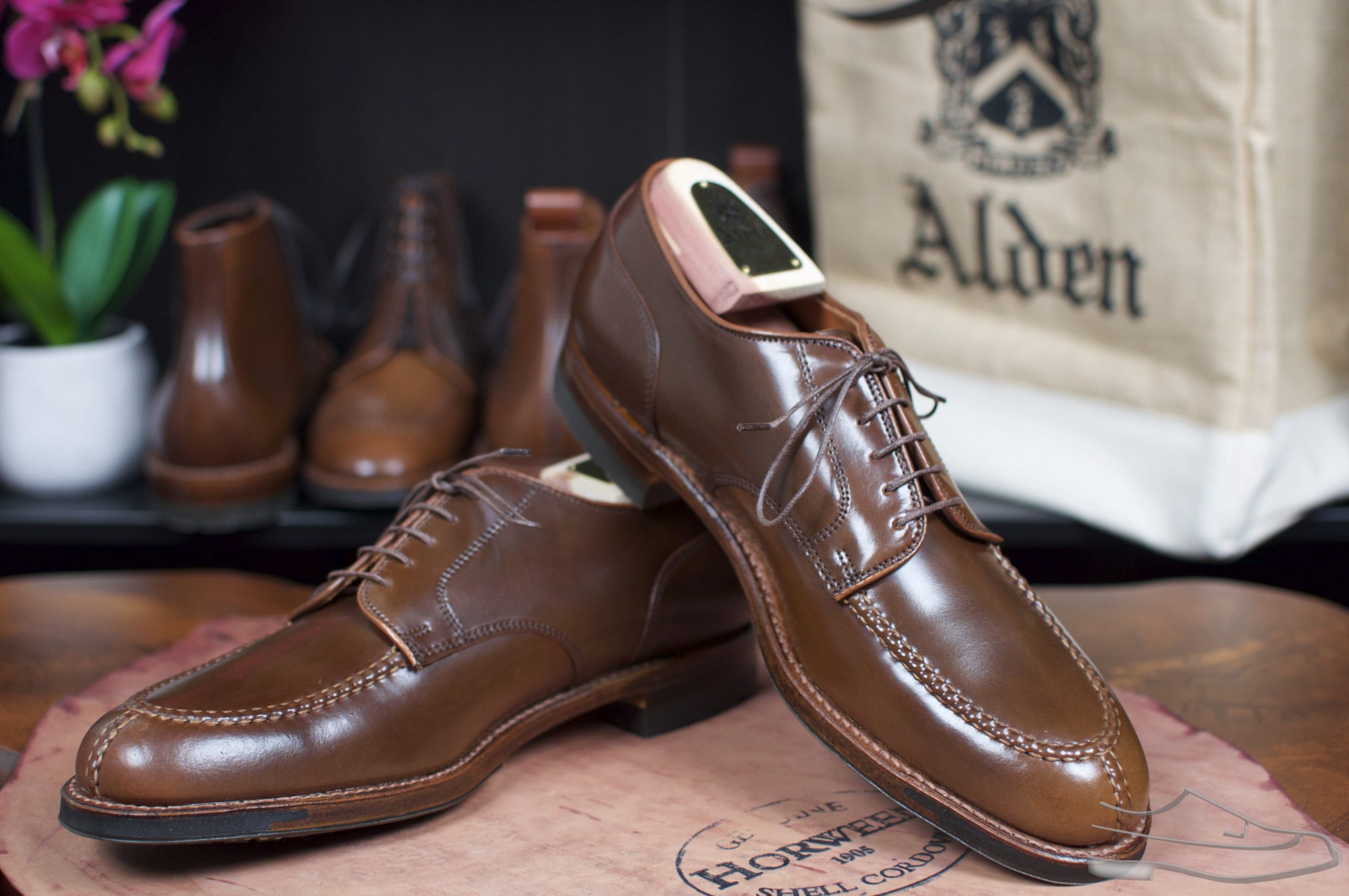 Alden Ravello Tanker Bluchers
The Tanker Boot is one of Alden's classic models. It combines the beauty of Alden's intricate hand-sewn Norwegian Split Toe pattern with the chunkier lasts that they offer, such as the Barrie, Trubalance, or 379x. It is one of the absolute go-to models that most Alden afficianados have at least one pair in their arsenol.
When the factory Alden Stores, Alden of San Francisco and Alden of Washington D.C., started offering these killer bluchers, I was hooked instantly. It combines one of the most Alden boot designs with the convenience and style of a Blucher. Of course, the icing on the cake was the fact that these are made out of Ravello Shell Cordovan. My personal favorite of the routine Shell Cordovan shades that Alden offers.
Ravello, named after a truly beautiful city on Italy's Amalfi Coast, is a truly rich shade of Shell Cordovan. It is a medium brown shade with a red undertone. These colors combine to make one heck of a shade of leather.
These Ravello Tanker Bluchers, probably better described as Alden Ravello Shell Cordovan Norwegian Split Toe Bluchers, are made on Alden's generous Barrie Last. They feature Alden's Flat, 270 degree well, that affixes truly beautiful Antique Edges to these bluchers. The Bluchers feature Alden's coveted Commando Outsole, providing a subtle rugged outsole that will perform in nearly any condition and will provide a smooth ride along the way. These feature the unique "box" stitch on the back, typical on Alden's Norwegian Split-Toe shoes. These design elements all combine together to make a comfortable, exquisite shoe!
And here their outdoor portraits.
And some outdoor shots during the day.
Here are these Ravello Tanker Bluchers with their Ravello Norwegian Split-Toe Bluchers (on Aberdeen).
And here they are with their bigger brother, the Ravello Tanker Boot.