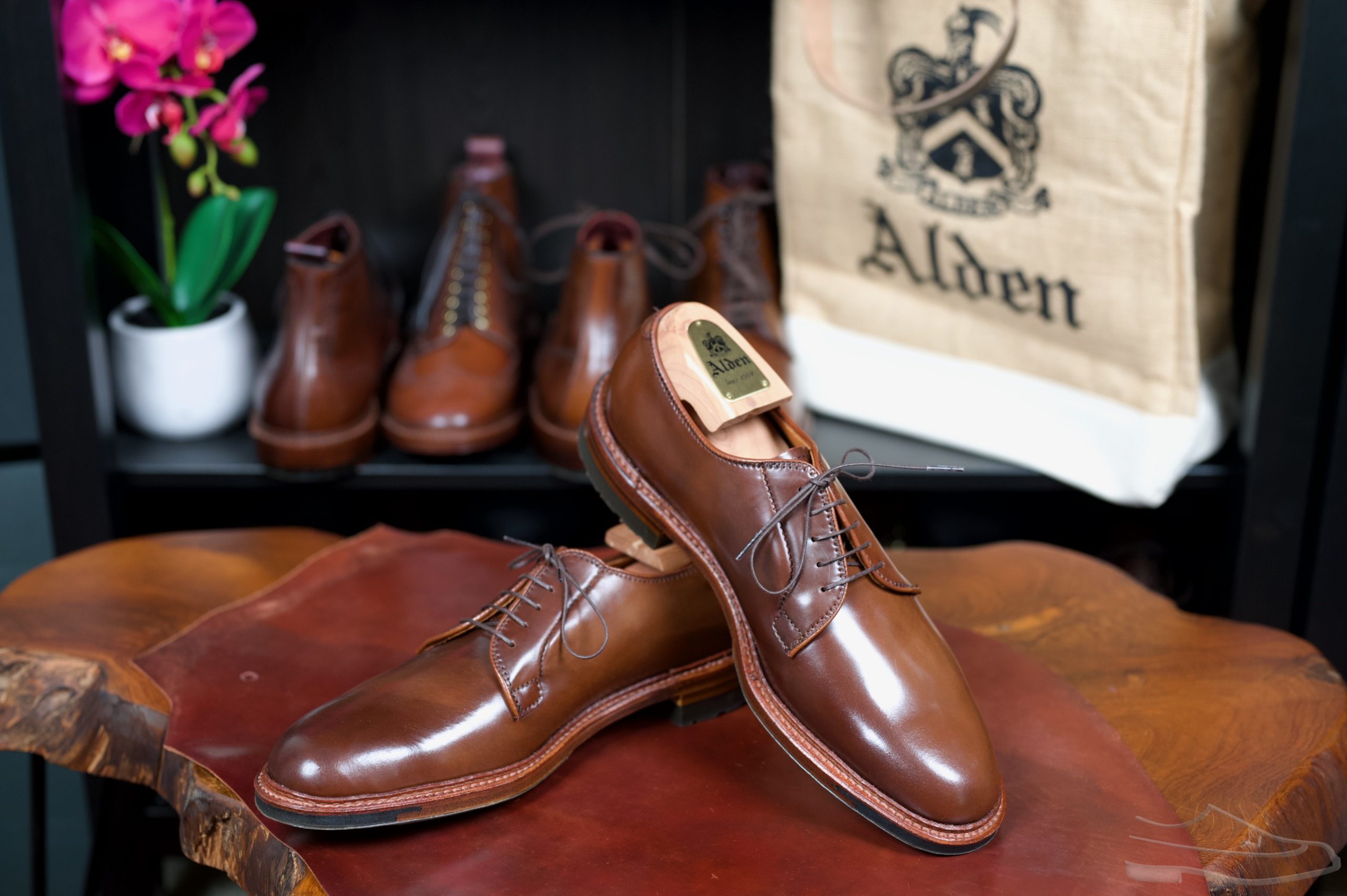 Alden Ravello Shell Cordovan PTBs
There is just something special about Ravello Shell Cordovan. Whether it is the medium brown shade or it is the red undertone, there is just something special about it. Besides being a cool sounding name, this shade of Shell Cordovan is named after a gorgeous city off of the Amalfi Coast of Italy, Ravello. Known for its untouchable views and amazing architecture. It is a great way to capture this unique shade of Shell Cordovan.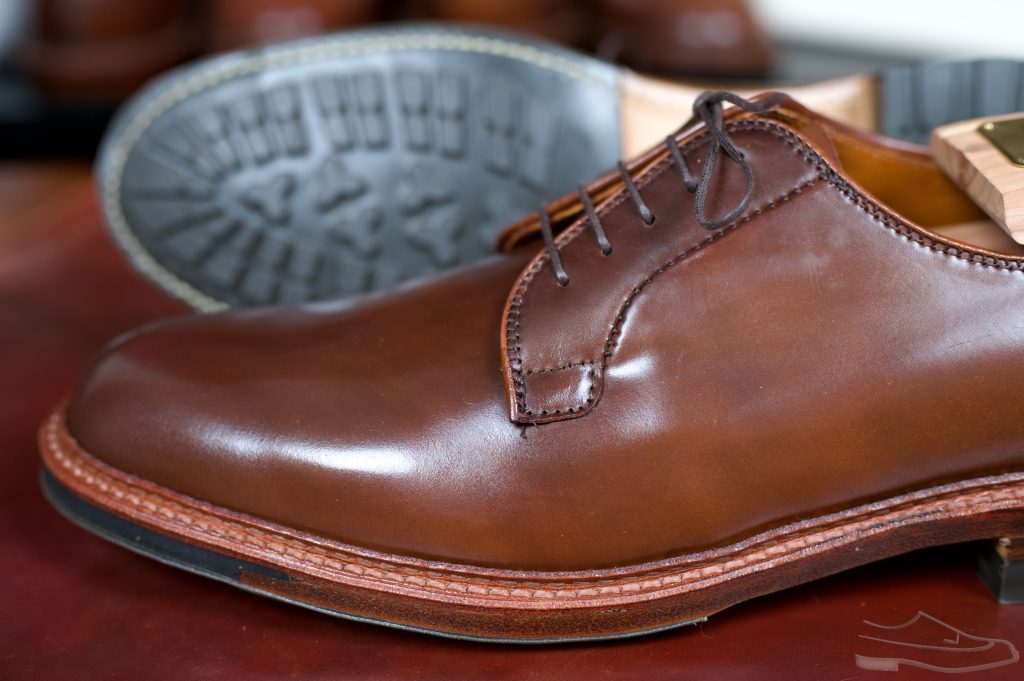 Sometimes, the best way to showcase Shell Cordovan sometimes is by just showing it, in its raw essence and beauty. Not by using fancy decorations like broguing or wingtips or hand stitching. The Plain Toe Blucher and the Chukka boots, with just a plain and simple design is probably the best way to showcase the raw beauty of a special shade of Shell Cordovan.
These special Plain Toe Bluchers were made out of Alden's exclusive shade of Shell Cordovan, Ravello. This is their medium brown shade, with a nice hint of Red. These PTBs were made around Alden's Barrie Last, for the classic bulbous feel to them. The pattern was paired with Alden's 360 degree, pre-stitched reverse welt, finished in their famous Antique Edging. The Edges of the Commando Outsoles are similarly appointed with Alden's perfect Antique Edge dressing, making these a great shoe to wear in a more casual environment.
Overall, these PTBs came out to be an unstoppable creation that will last me for decades to come!
Here are these new PTBs with their older brothers, which have a dark edge and a Double Leather outsole.