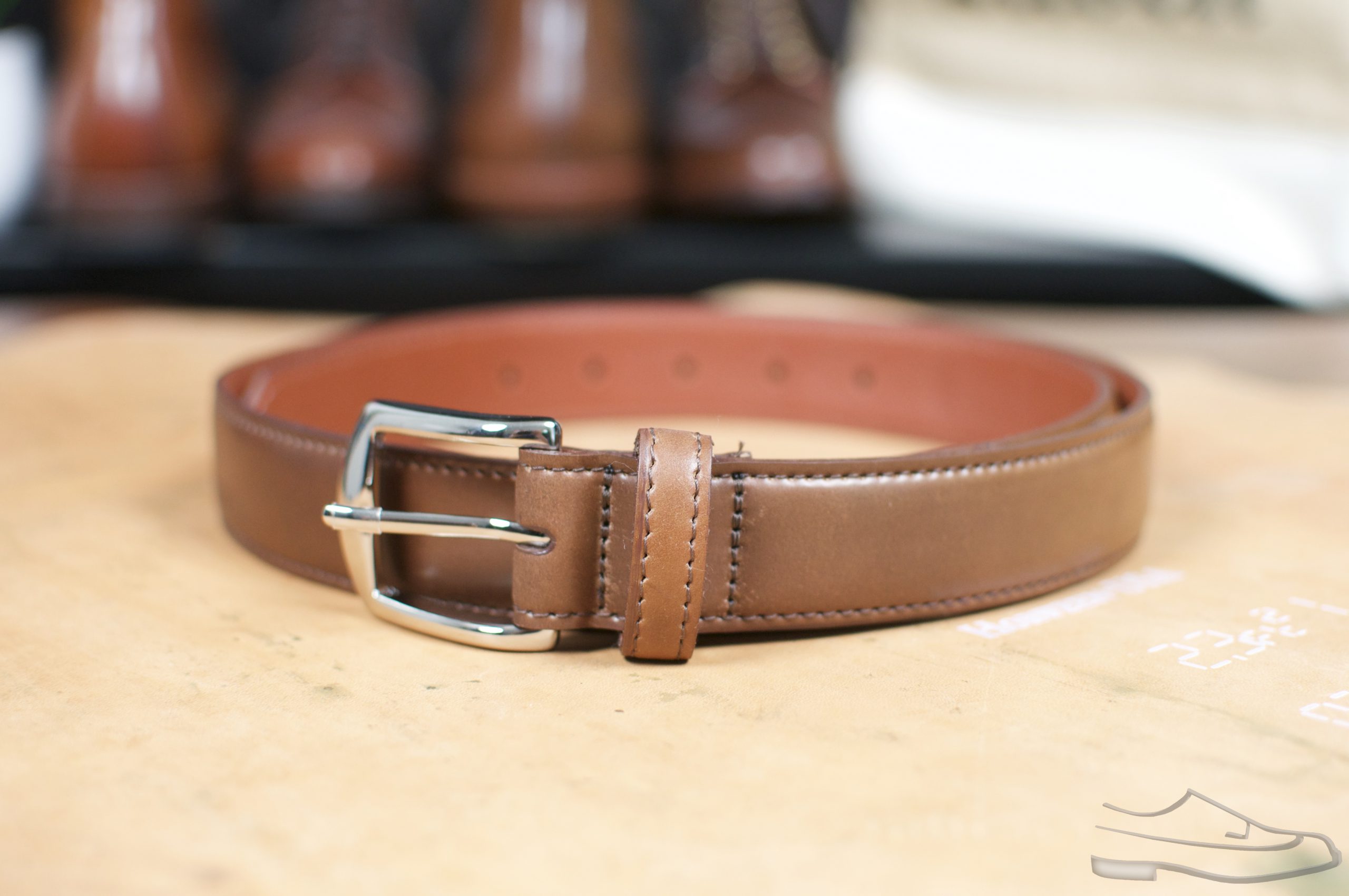 Alden Ravello Shell Cordovan Belt
So, you have an amazing pair of Shell Cordovan shoes, but what is the belt best compliment for them? Well, candidly, I typically call it the 3 foot rule, which is that your feet and your waist is going to be roughly three feet apart, so it doesn't have to be 100% accurate in terms of color and material. However, why not get the perfect match for them?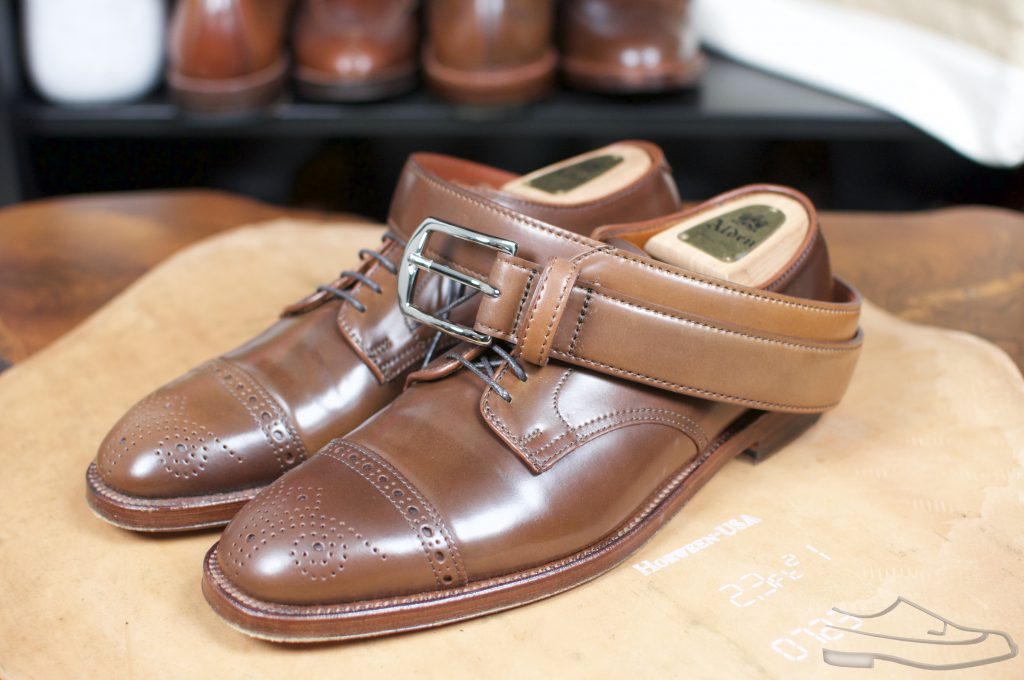 Alden used to fairly regularly stock their beautiful Shell Cordovan belts. However, with the shortage of material, Alden's commitment to their stock models, and some challenges with finding a belt producer, Alden's Shell Cordovan Belts largely have been a thing of the past.
Fortunately, it looks like the tides are turning on that front! A few fortunate stores have managed to receive some new batches of Shell Cordovan belts. I believe that some stores have received them in Black, Color #8, and now Ravello Shell Cordovan.
One thing about Shell Cordovan belts, is that due to the size of the actual Shells (you can see the size of the shell below the Belt), they have to be constructed out of multiple pieces (typically three), unless you get one of Horween's exceptionally rare One-Piece Belts, but that requires the material between the two Shells on the posterior of the horse to be Shell Quality. An extremely rare attribute. Due to this there are seams on the belt where the different pieces come together. I know some do not like this, but I have truly come to appreciate the additional depth and character that this brings to the belt itself.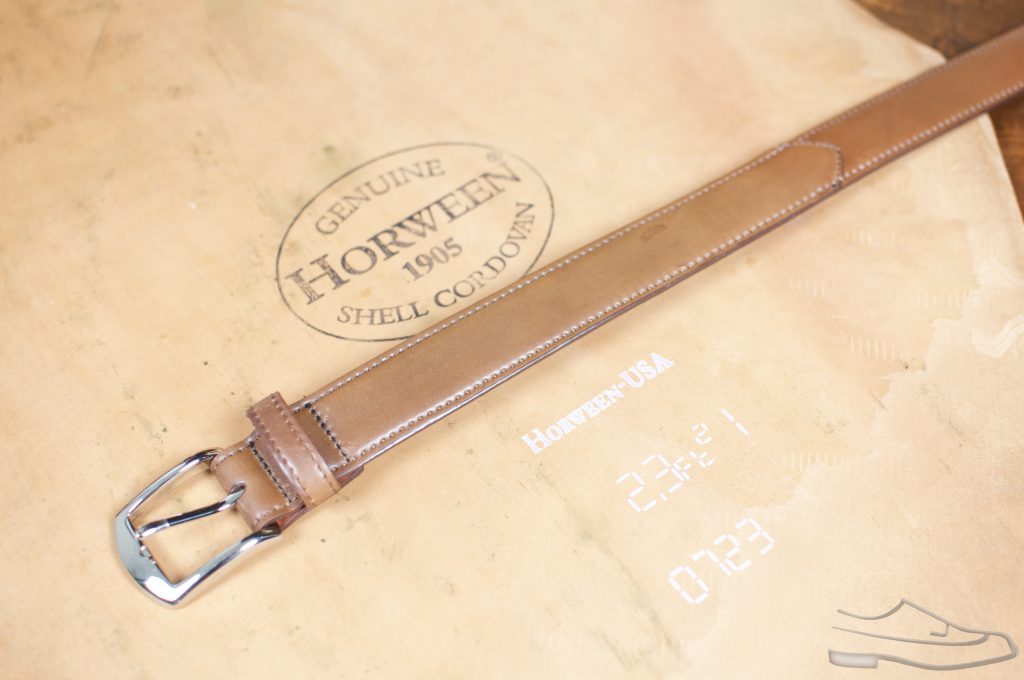 When it comes to a belt, I think that the key things are the quality of the materials (leather, buckle, and backing), the quality of the construction, and the dimensions. As expected, Alden nails all three of these dimensions. The materials, I mean it is Ravello Shell Cordovan, is impeccable. The buckle and the backing nicely pair with the quality of Horween's masterpiece. It is also really nice to see the Alden logo on the back of the belt once again. The quality of the construction is superb. The stitching is nice and tight, the lines are straight, and the edges are nicely finished. Finally, the dimensions are nice and proportionate. This belt is a little narrower than some of my belts, which gives it a more formal look, but it definitely isn't as narrow as my older Alden Ravello Shell Cordovan Belt, which is borderline too narrow for me.
Overall, this is an impeccable Belt that is hard to ignore and the ultimate companion to Ravello Shell Cordovan boots and shoes from Alden.