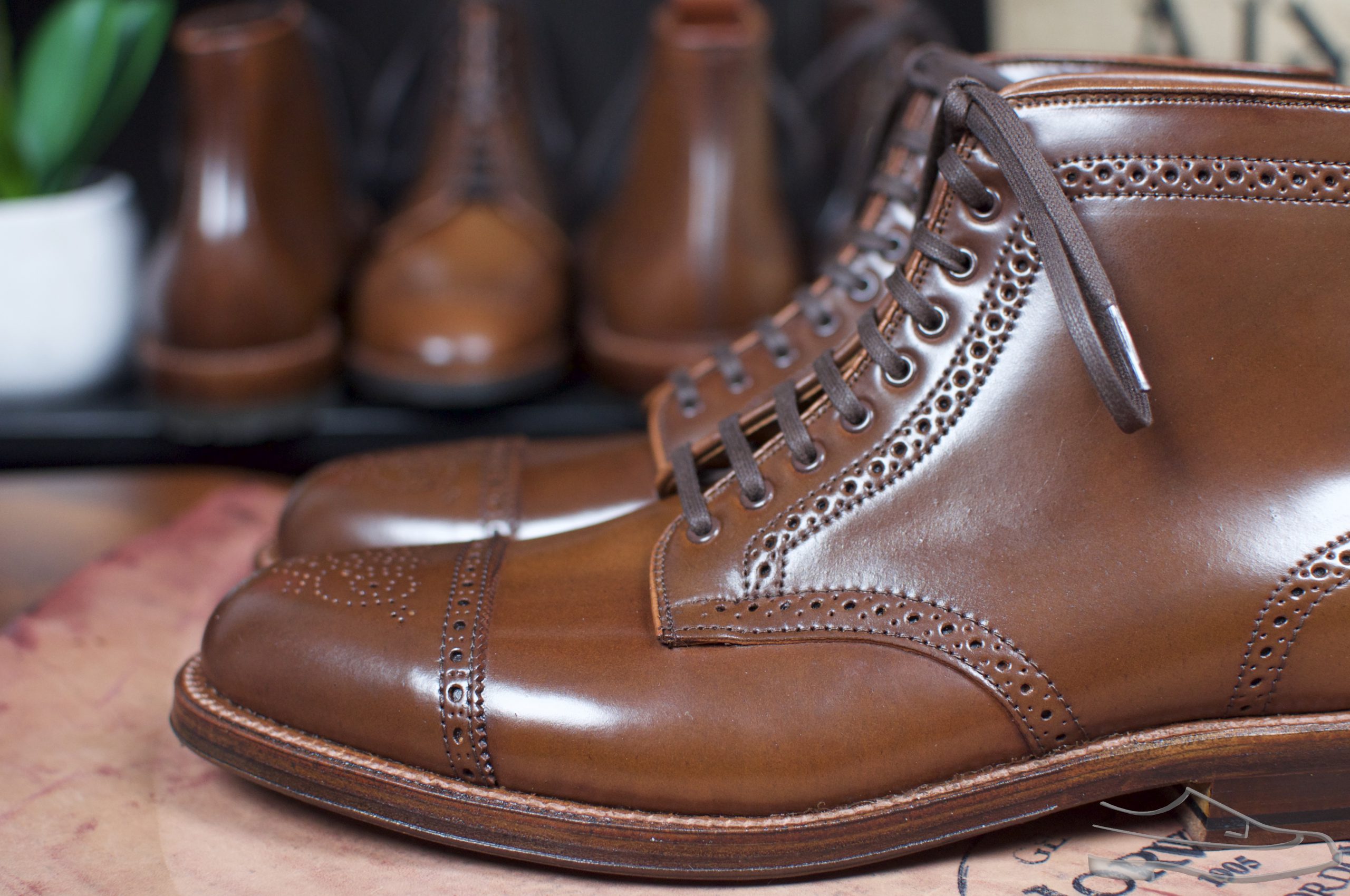 Alden Ravello Medallion Cap Toe Boot
I have always had an affinity in what I have learned is called the Semi-Brogue pattern. My first exposure to this design was via the classic Allen Edmonds "Strand". The Strand is the classic Semi-Brogue Balmoral and was in fact the first model that I ever purchased in Shell Cordovan. My first Strand was a truly special one, made in their rare Walnut Shell Cordovan, a rich medium brown color with a red undertone, much like Alden's exclusive Ravello Shell Cordovan. So, I was really excited when I was able to hop on this order for the Boot variant of that special shoe and it surely did not disappoint!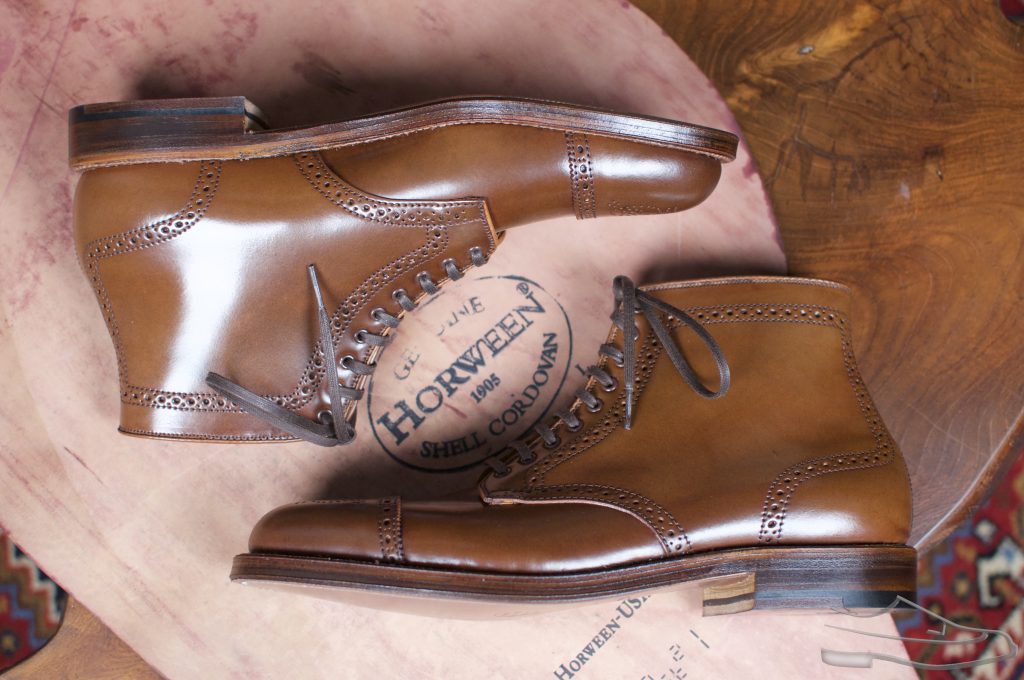 This boot takes the standard design cues of the Semi-Brogue Balmoral and transforms it into a classic Medallion Cap Toe Boot completed with broguing throughout the side of the boot. This boot is made around Alden's popular Barrie Last, which features a lovely shape with generous proportions. The boot comes with Alden's home-made Double Waterlock outsole for superior wet performance, while maintaining the true elegance of a leather outsole. The Ravello Shell is matched gracefully with all exposed, matching eyelets, providing a high level of formality to this boot. The boot is adorned with a 360 degree, flat welt, which attaches the beautifully edged sole to the upper. All of the design elements come together to formulate a truly beautiful boot that will be forever timeless.