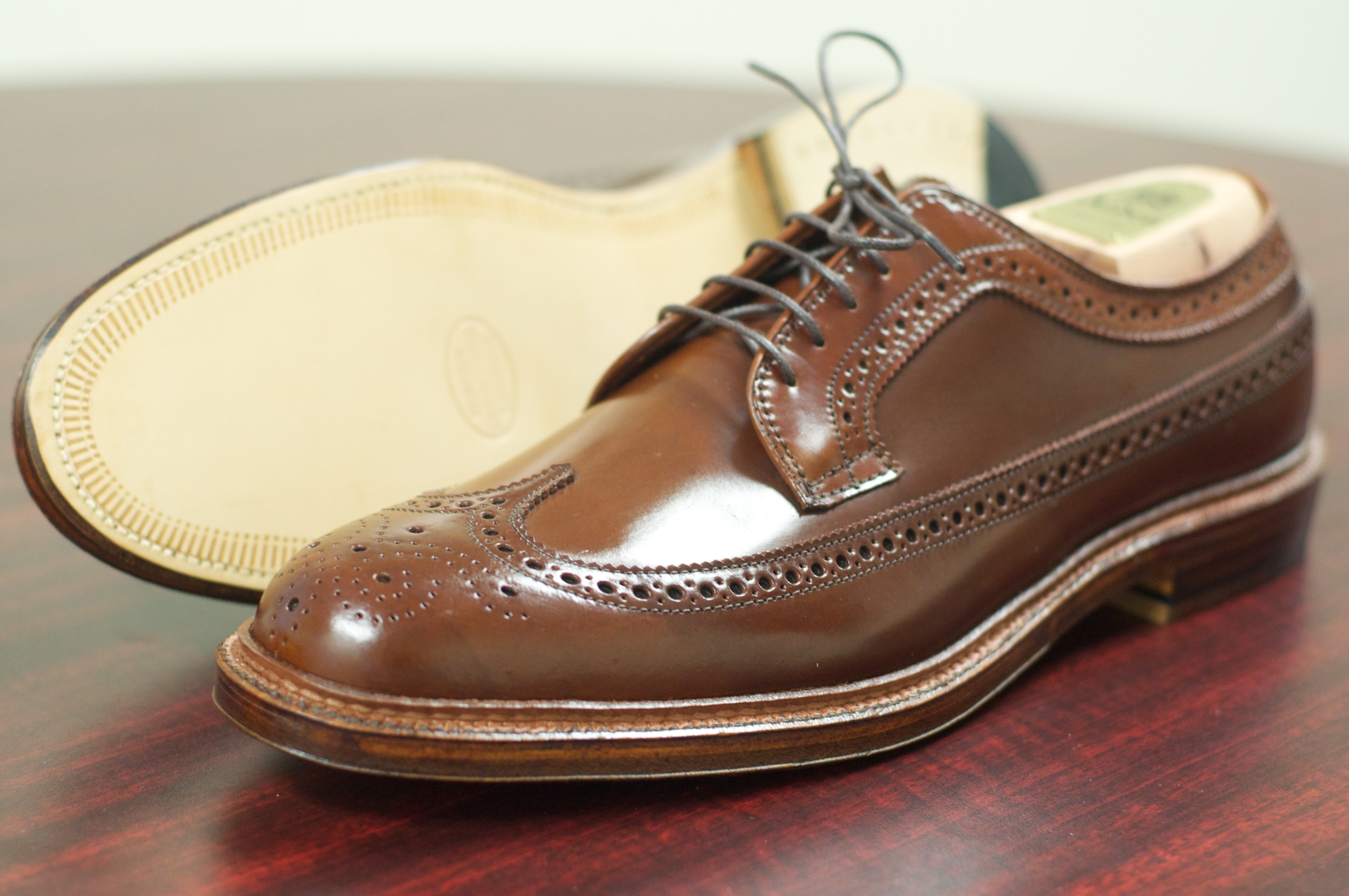 Alden Ravello Longwing Bluchers with Antique Edges
Anyone who knows me, knows that I am an absolute sucker for Longwing Bluchers (LWBs). Between their playful amount of perforations running from head to hoof of the shoe, to their classical sense and style, it is not hard to love them.
It has been debated what the best version of the Longwing Blucher is. I personally am partial towards the Ravello LWB, especially when paired with Antique Edges.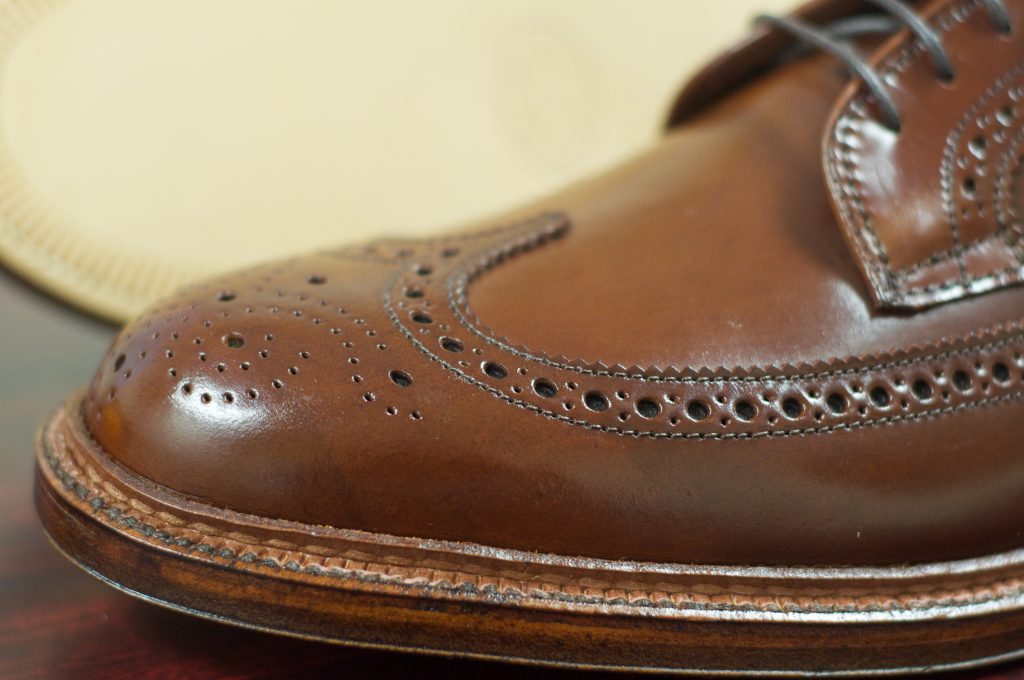 This variant of the Ravello LWB is made in accordance with the specifications of the classic Color 8 "King Wing" 975. This is obviously made out of Alden's exclusive Ravello Shell Cordovan with it's beautiful medium brown color with a red undertone. This version has the absolutely stunning Tan "Antique" Edges.
I have now had two pairs of these amazing shoes, my current pair were made in 2016 by TheShoeMart and my original pair were made in 2012 for Alden of Carmel. These are offered periodically by various vendors across the Alden community.
Please enjoy the additional pictures below of my current 2016 pair from TheShoeMart.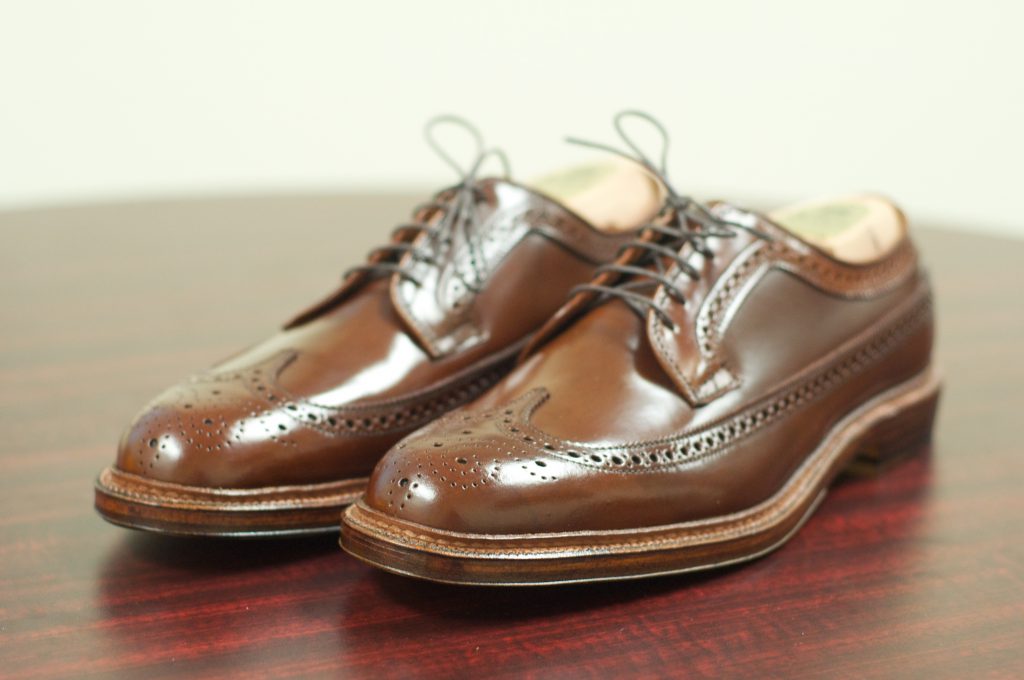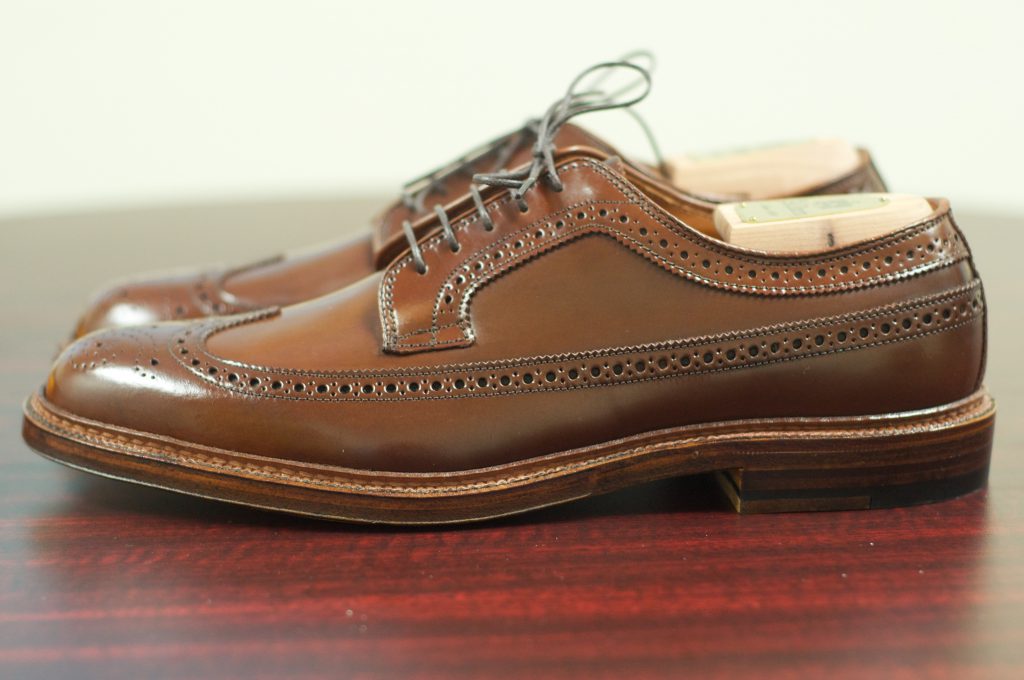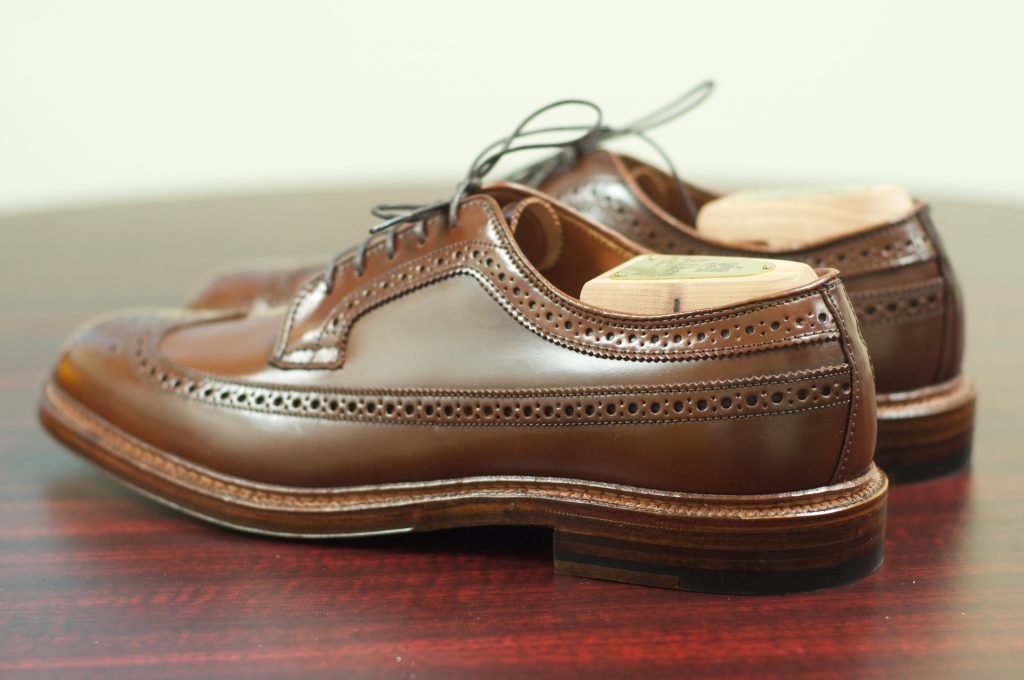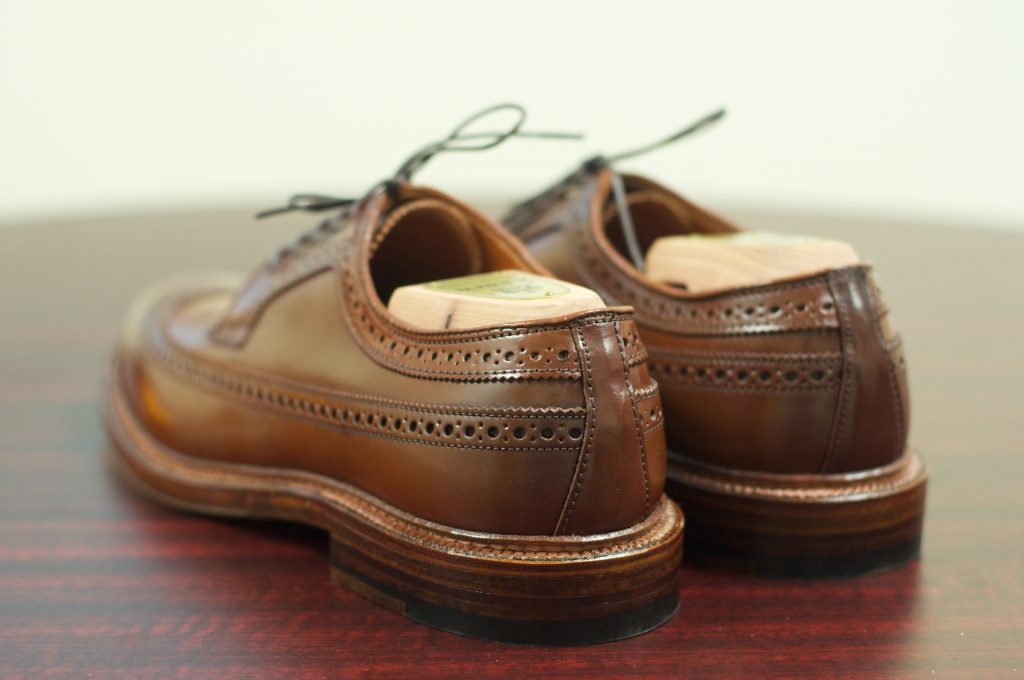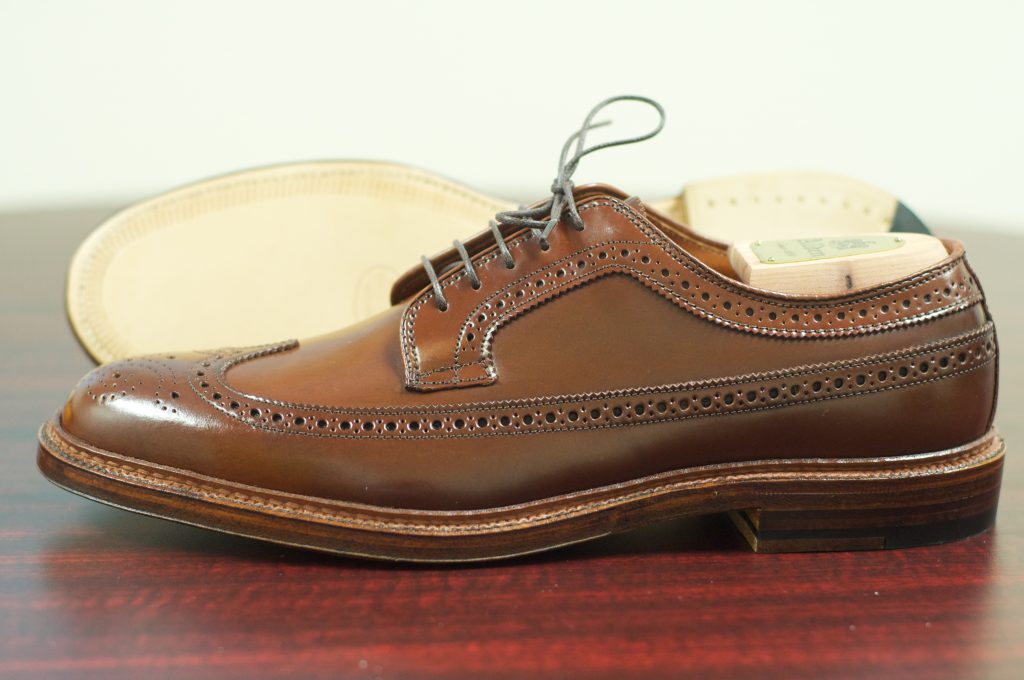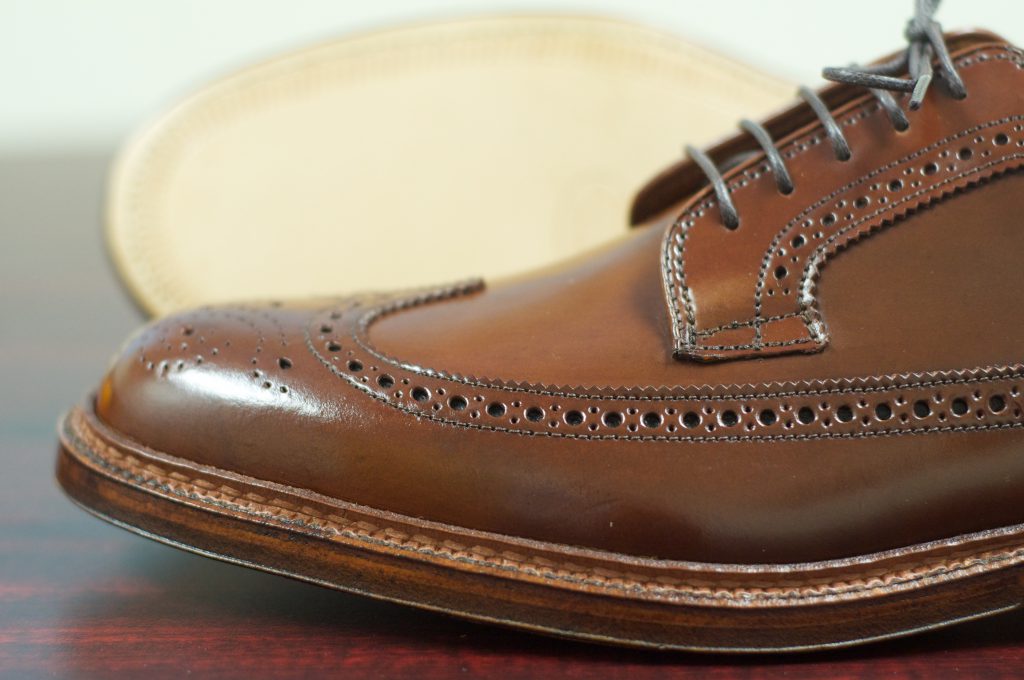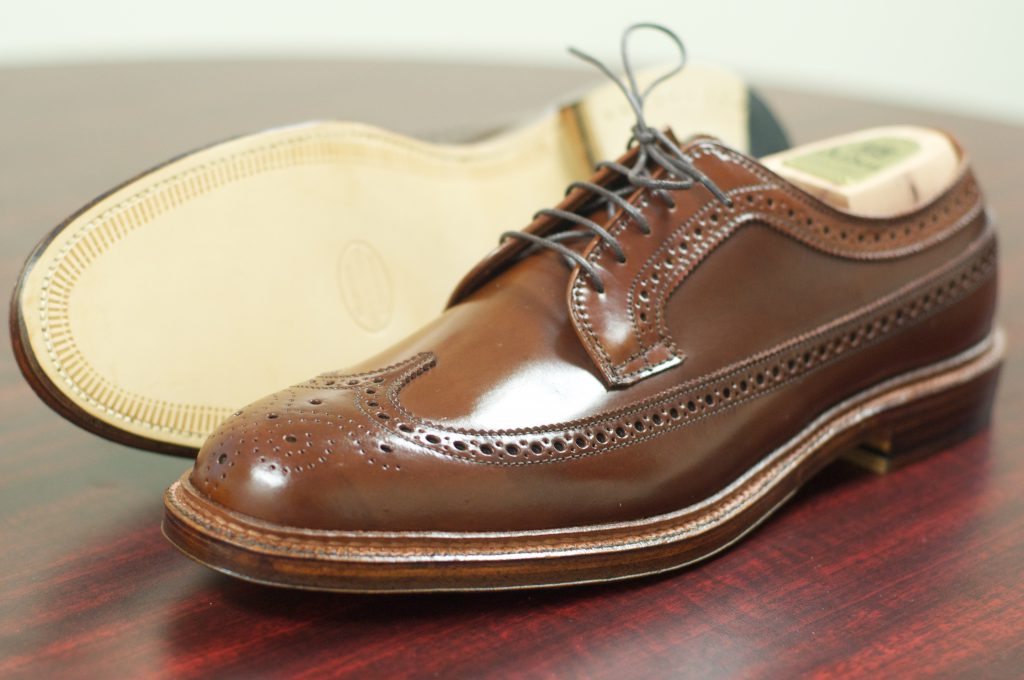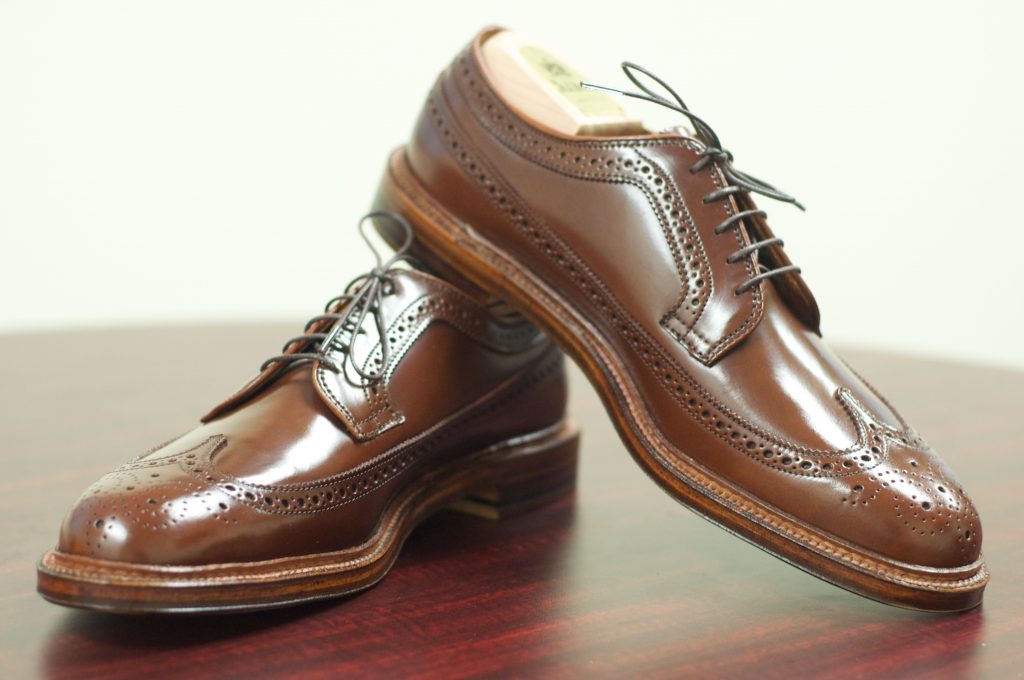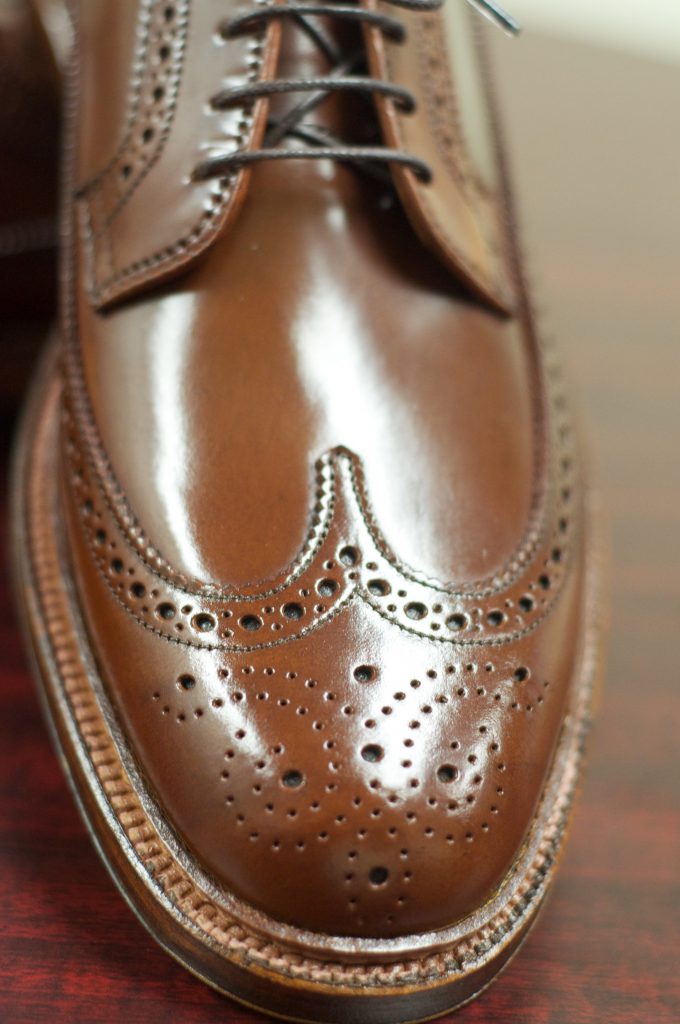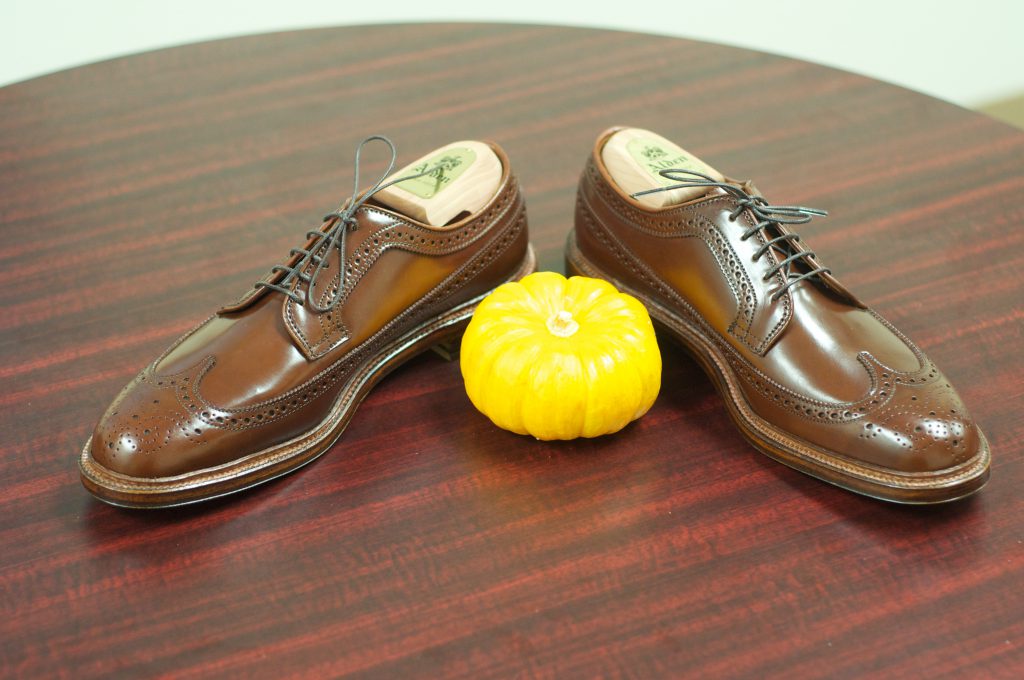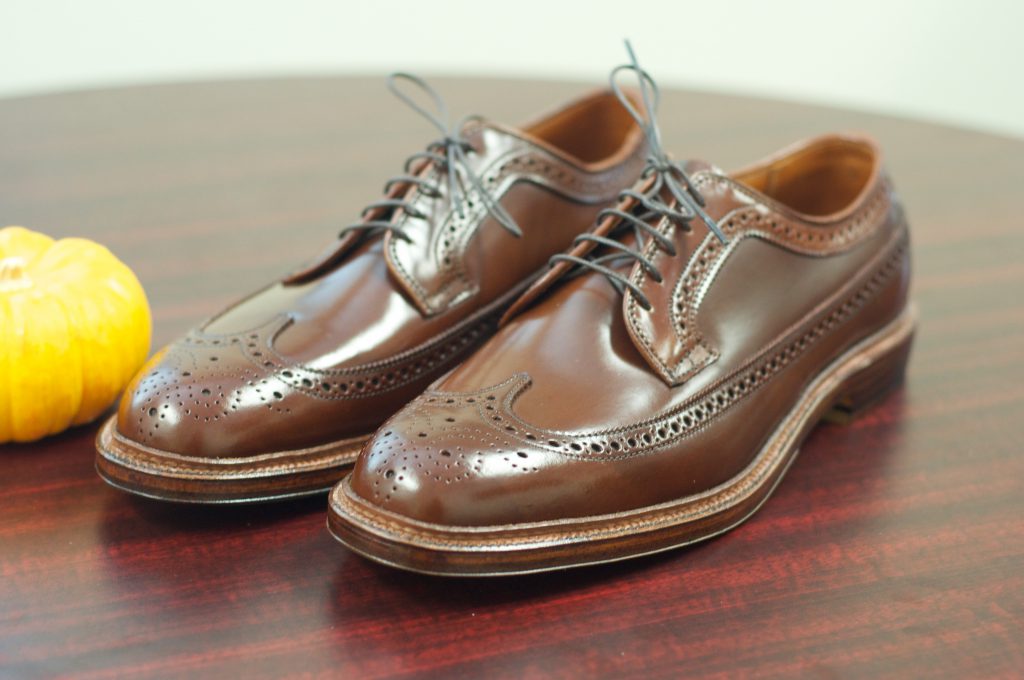 Below are some comparison pictures against the Ravello Chukka Boot and the Ravello Norwegian Split-Toe Bluchers and then with a Whiskey Longwing Blucher.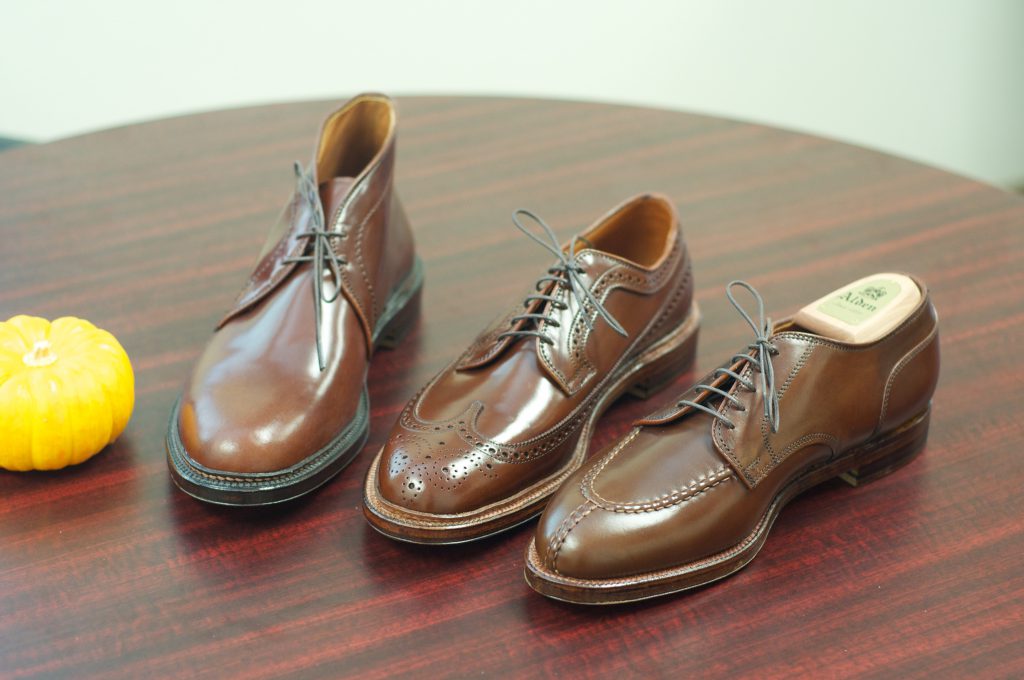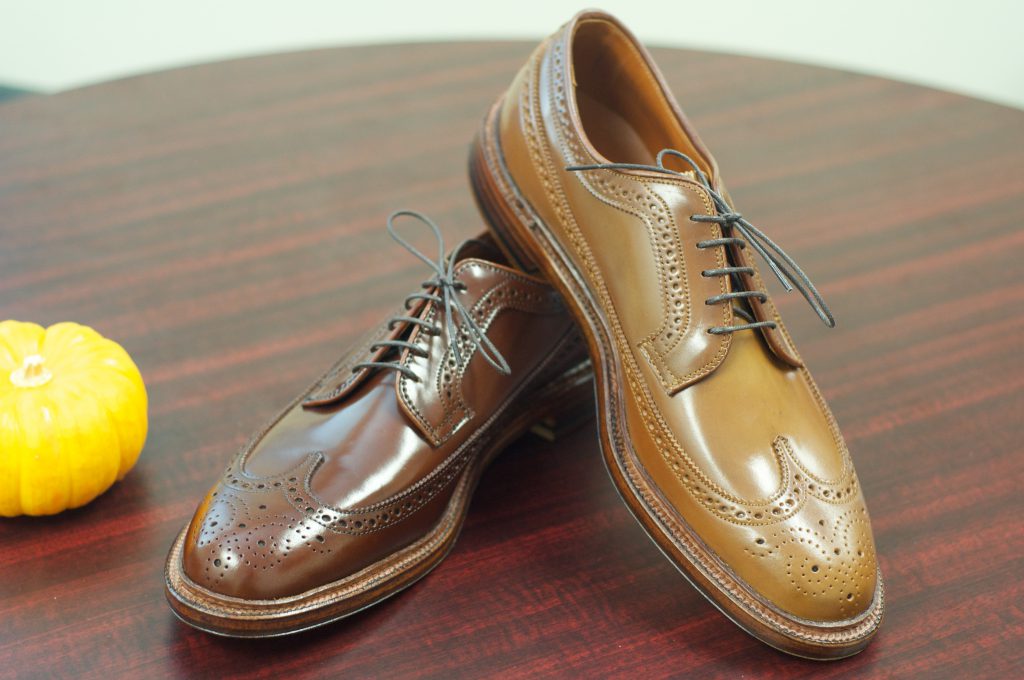 The following pictures are of my older pair from Alden of Carmel.