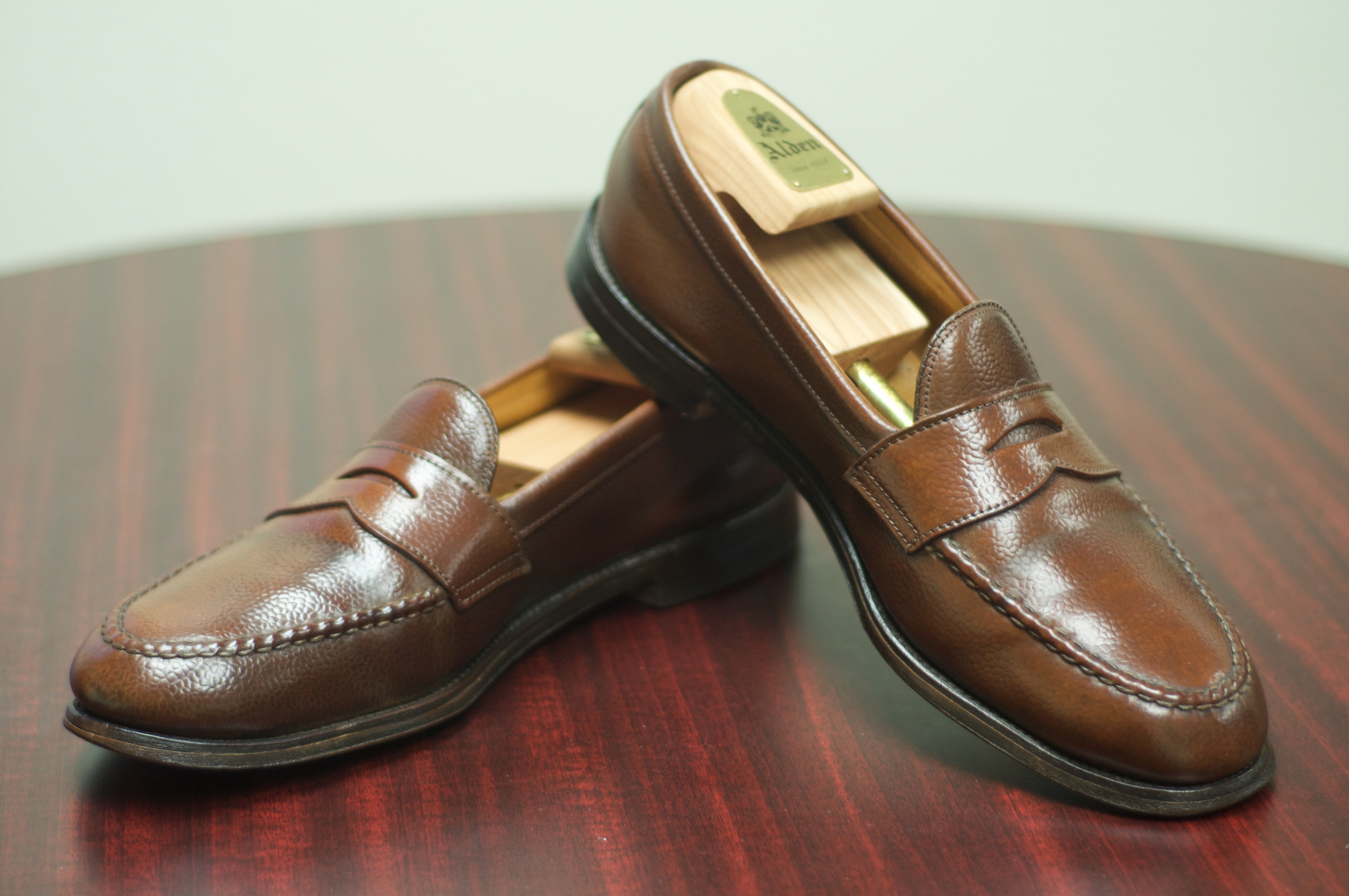 Alden Ravello Grain Shell Cordovan Leisure Handsewn Loafer
Obtaining an Alden made out of Ravello Shell Cordovan is not an easy feat. Obtaining anything in Pebble Grain Shell Cordovan from any vendor, but especially Alden is even more rare. But finding a makeup made out of Ravello Grain Shell Cordovan is essentially possible. I was extremely fortunate to stumble across these old beauties made for the European market and picked them up immediately.
This model is made on Alden's Van Last and features Alden's carefully executed hand stitching. This model is your standard Alden Leisure Handsewn Loafer, but is made of Ravello Grain Shell Cordovan. That is essentially a piece of Shell Cordovan tanned in the Ravello color and then stamped with a Pebble Grain stamp to create a beautiful and unique piece of leather. The shoes feature a dark edge to nicely contrast the upper and the standard leather outsole.
Pictures after the break.