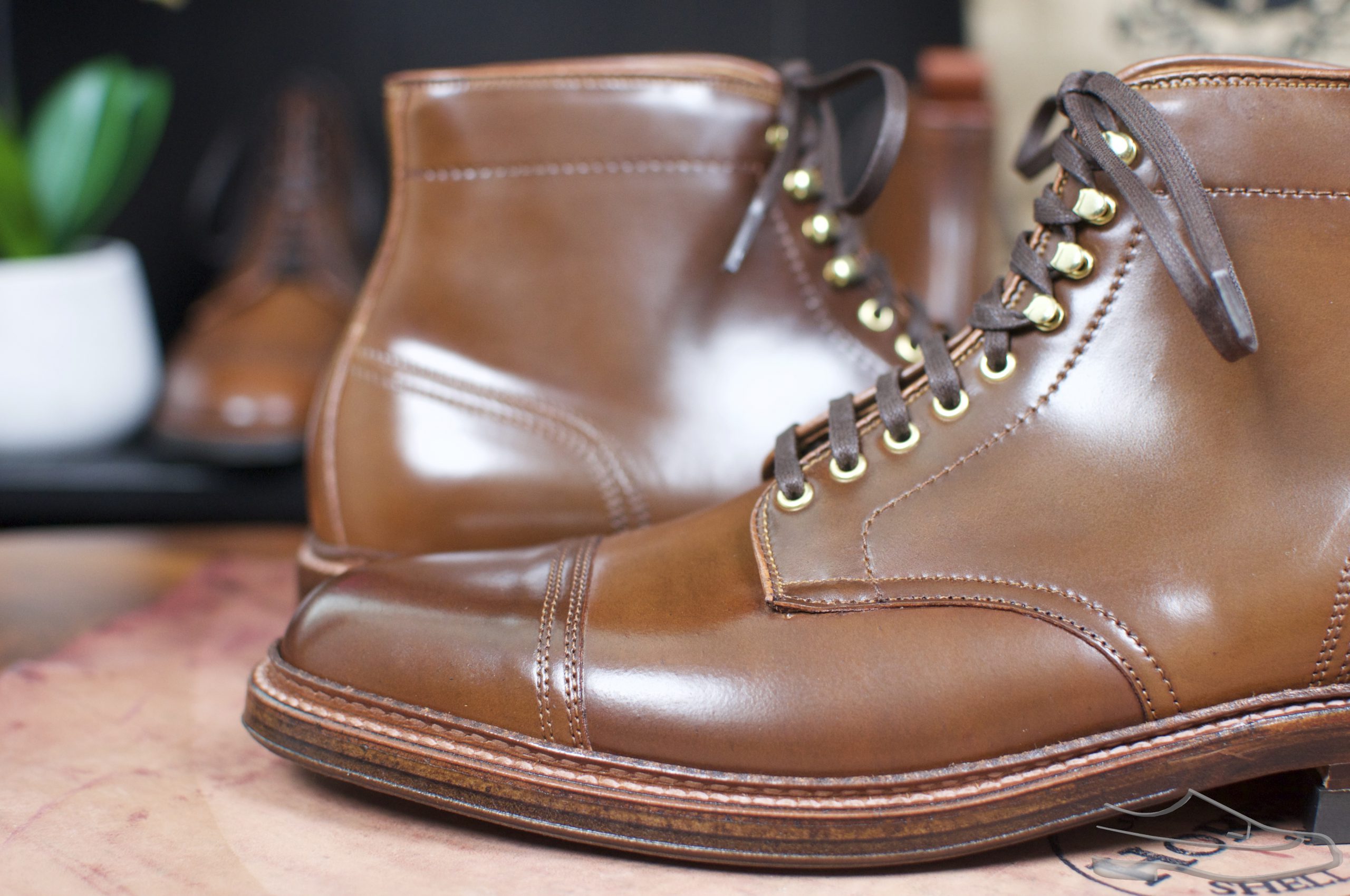 Alden Ravello 2×2 CT Boot
There is a famous hamburger chain that is in the Southwest Corner of the United States, In-n-Out Burger. It started as a simple drive-thru in Los Angeles and has boomed to become a popular chain that is in the greater southwestern portion of the country. Their menu is about as simple as it comes. But the apex of their menu is a burger, one amazing burger. It has two slices of meat, each with a slice of cheese wedged between a nicely cooked bun. It is known as the Double Double, which is my nickname for these boots. These boots derive their nickname from what is called a 2×2 stitch, or two rows of double stitching. This detailing is done on the tip of the Cap Toe and is also used as a foxing on the quarter of the boot.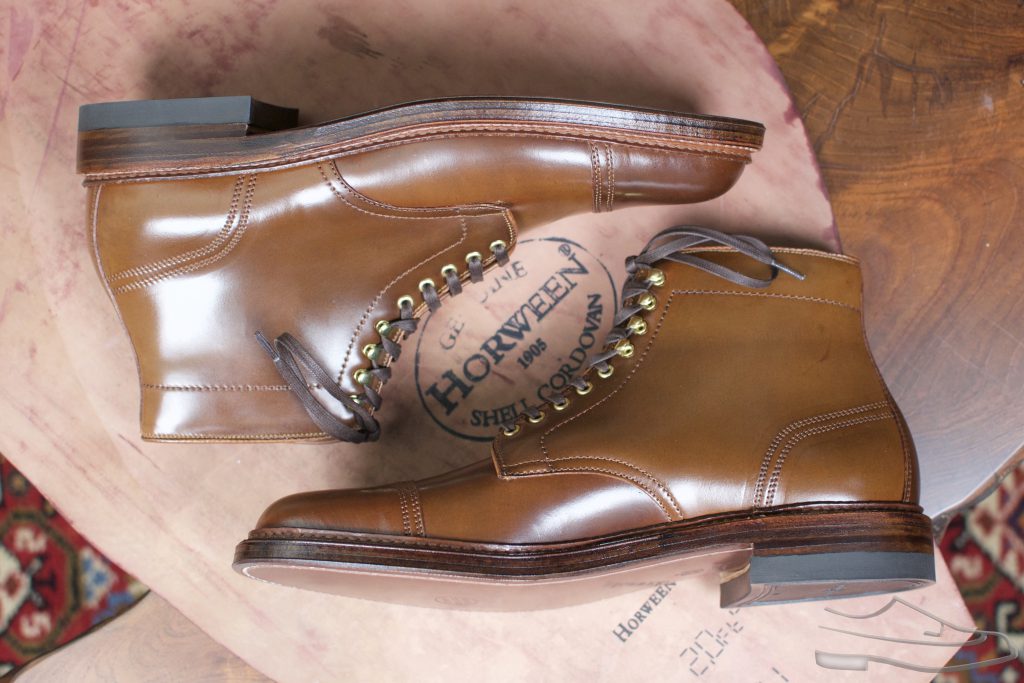 These boots start at their core as a Cap Toe Boot made around Alden's generous and nicely balanced Barrie Last. As already mentioned, these boots feature a pretty unique 2×2 stitch along the edge of the Cap Toe and on the heel. These design elements combine to take the classic Cap Toe Boot and make it a little more casual. How do you take a boot to the next level? Well, why not make it out of Alden's exclusive and elusive Ravello Shell Cordovan? Well, that is exactly what we have here. This casual 2×2 design is perfectly adorning this beautiful shade of the reddish mid-brown drool worthy leather. The Ravello of these boots were paired masterfully with Brass Hardware, featuring Speedhooks up top, for easy access. The Ravello is matched with its classic companion, Alden's lovely and coveted Antique Edge. Playing into the casual design of these Brassed out Ravello Boots, the upper is attached to the outsole with Alden's Pre-stitched Reverse Welt that goes all 360 degrees around the boot. The Antique Edge adorns Alden's homemade Double Waterlock outsole providing many of the features and elements of a leather sole, while providing slightly superior water resistance. The boots have Alden's thick and heavy rubber top lift on the heel that features a pretty cool Goodyear logo that will likely cause you to dream about these boots whenever you see the Goodyear Blimp while watching a sporting event.
Overall, these truly unique 2×2 Boots are a piece of mastery. Providing an amazingly casual balance to Alden's arsenal of amazing footwear.
And why not include an unboxing photo (or two)?
Here these beautiful boots are next to the classic Grant Lasted Cap Toe Boot made by Leffot back in the day and Madison's Perforated Tip Cap Toe "Jumper" Boot.