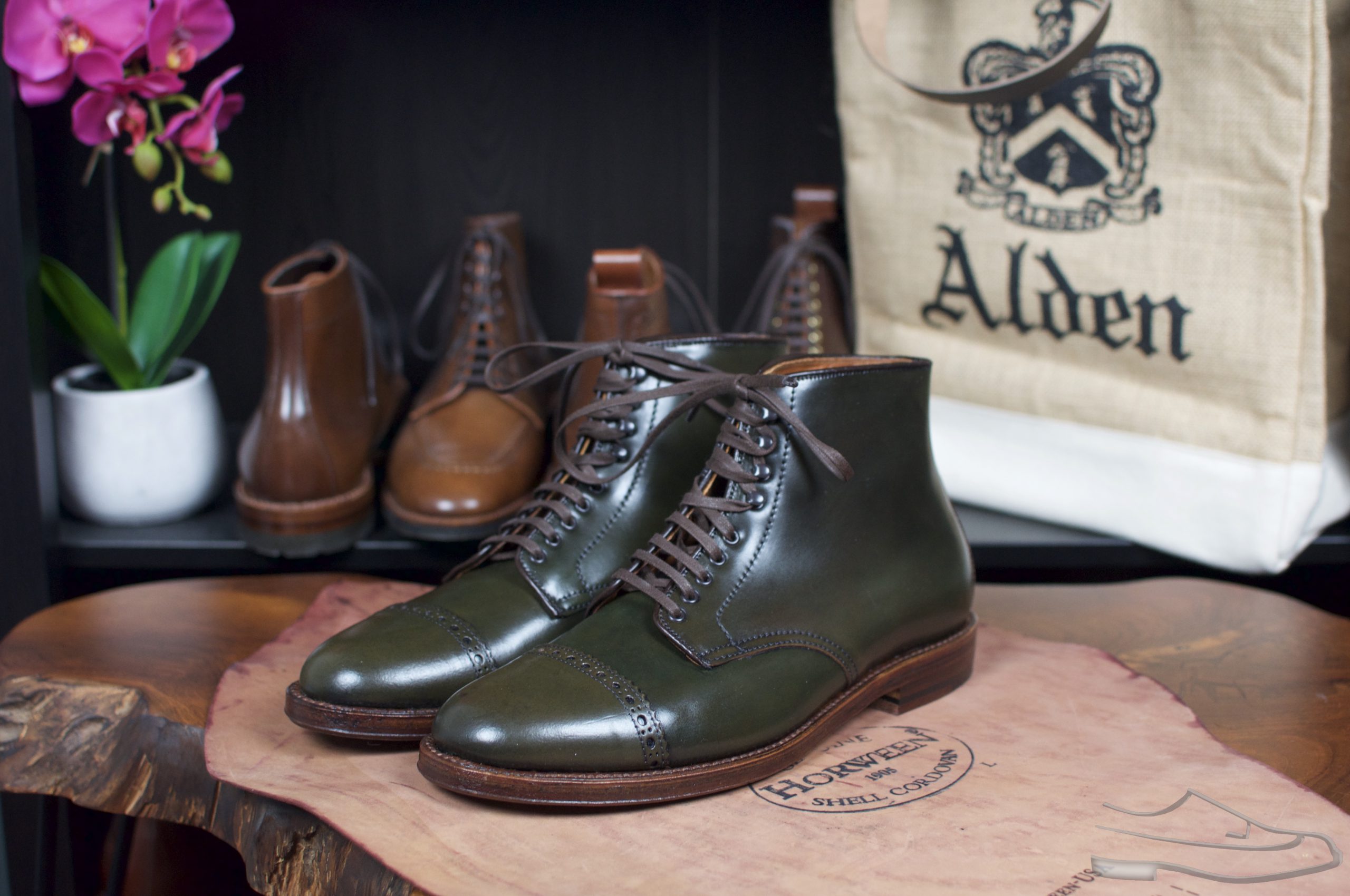 Alden Old Bronze Perf Tip Boots
Old Bronze Shell Cordovan, have you heard of it? Well, for many fans of Alden, the answer is likely a no. It is a rarely produced and used shade of Shell Cordovan from Horween. I have seen it occasionally over the years, from vendors such as Ron Rider, who do very limited runs, but the largest run of Old Bronze that I have seen of recent is from Viberg, who did their Service Boot in this majestic material. As for Alden, apparently, 2022 was the time to try something new and different! And the results, with the Old Bronze Shell Cordovan is truly incredible.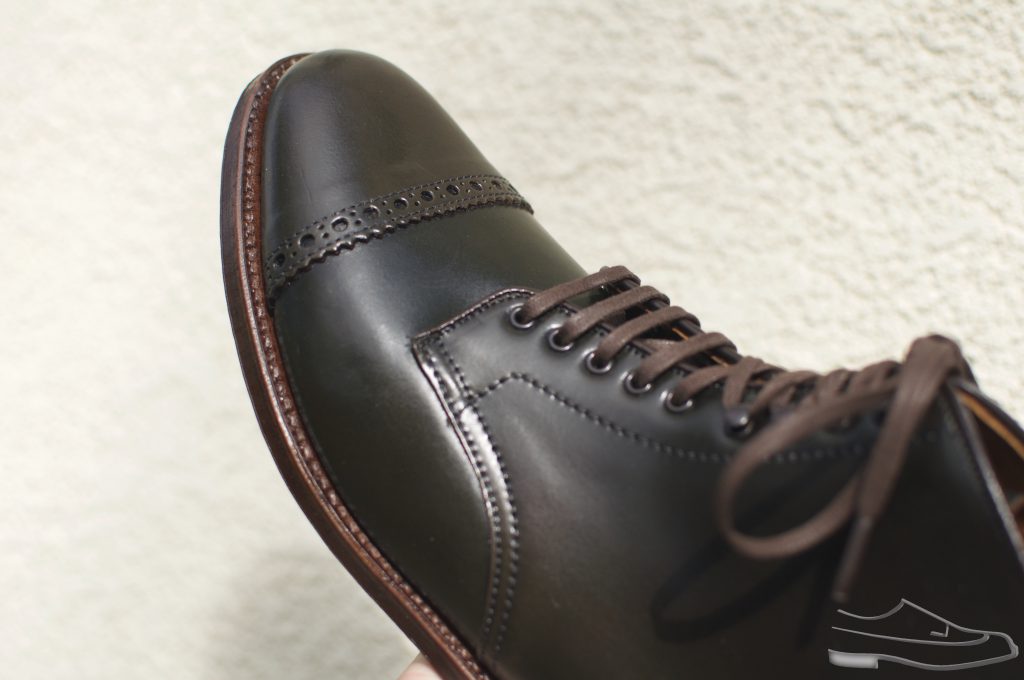 For those of you who aren't familiar with Old Bronze, it is quite a unique shade of Shell Cordovan. To the casual eye, it appears to be an interesting Green Shade with a strong Olive hue to it. However, rotate the shoes slightly and it takes on more of a gray tone. Rotate the shoes a slightly different angle and it can take on more of a brown tone. I have tried hard to capture the essence of the Old Bronze, but it is candidly exceedingly hard to capture the full nature of the Shell and the nuances of how it reflects light. I guess that the name, "Old Bronze" is somehow very befitting of the shade, because that is the best way that I could think of describing it if I was tasked to. It simply looks like some old bronze…
The implementation of the run of these Old Bronze Boots is quite interesting. Typically, Alden allocates leather to the retailer and the retailer and Alden work collaboratively to develop a design for the material. However, on these gems, Alden actually made a whole run of just these boots and shipped one pair of each size to a few lucky stores. There was no designing, there was no sizing, it was just a "here you go" kind of ordeal. I have mixed feelings about this approach, but it is how they did it and I was fortunate enough to figure out a way to get a pair.
Now that we have gotten some of the backstory out of the way, so what are the specifications of these boots? Well, they are Alden's classic Perforated Cap Toe design. Alden chose to use their larger perforations for the brogue and matched that with their larger pinking. Beyond the Perf Tip, the design is actually quite straight forward. The Old Bronze Shell is paired with Alden's famous Antique Edges which line the custom Double Waterlock Outsole. The outsole was attached to the upper using a 360 degree, flat welt. Finally, the boot has matching eyelets with speed hooks for a more convenient on/off experience. This simple design comes together to create the classic, exquisite masterpiece that will be awed for years to come.
Below are a wide assortment of photos of these boots, to help give you a feel for the design and color of these amazing boots.