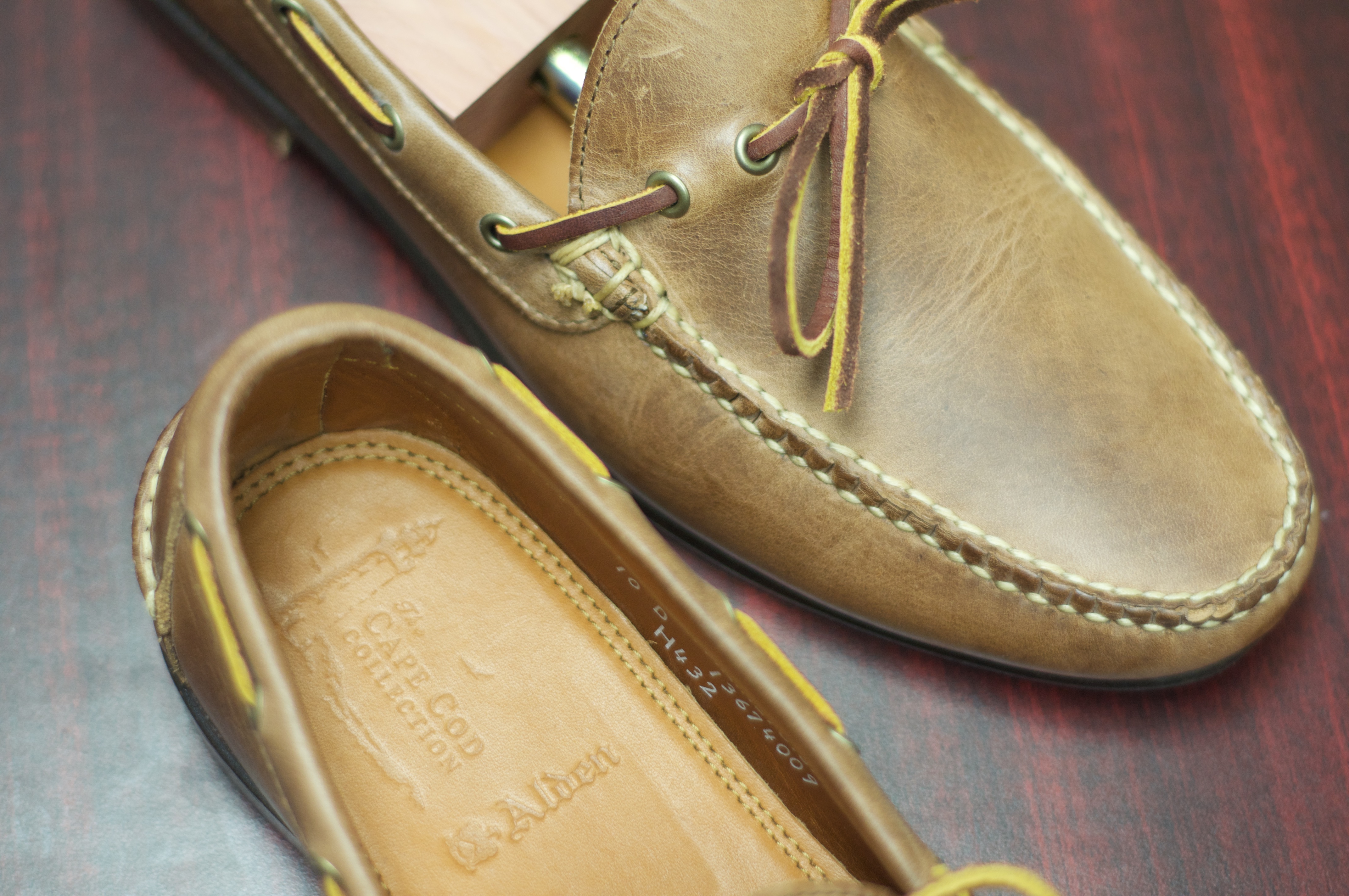 Alden Natty CXL Camp Moc
Alden has long had a special collection of shoes made by a separate factory up in Maine. This collection frequently features fantastic hand stitch work and typically trends to the more casual side. This collection is the Cape Cod Collection. This series, however, is unfortunately no longer going to be available, at this point in time.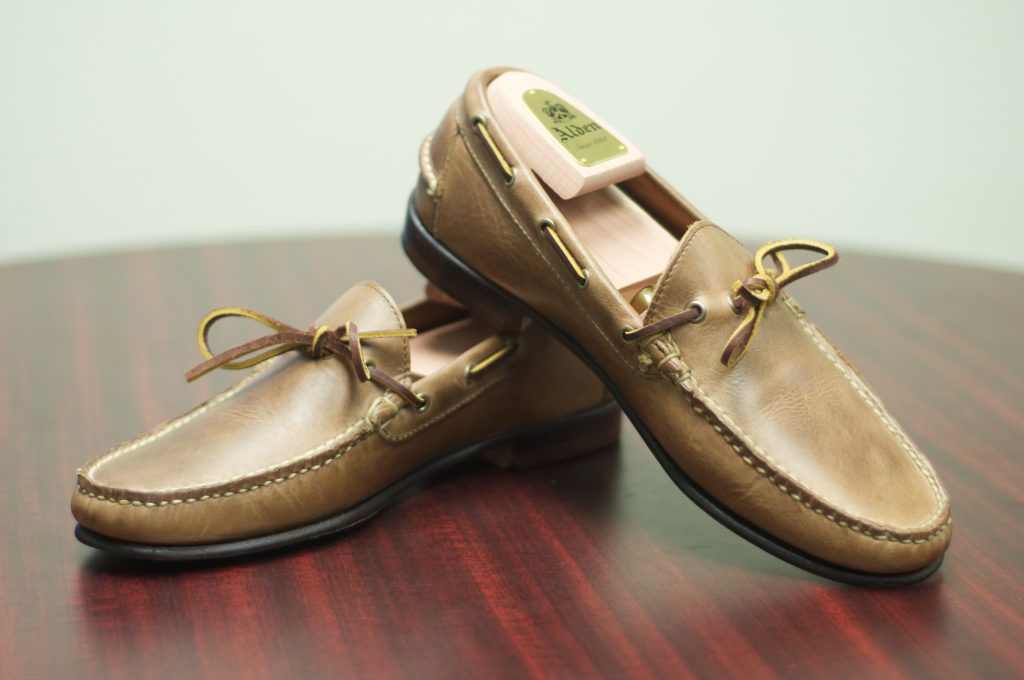 Currently, I have one other pair from Alden's Cape Cod Collection, the Black Horse-Bit Loafer. It is a great loafer that I enjoy each time I wear them.
During a recent trip up to Alden of Washington D.C. I noticed this Natural CXL offering sitting on their shelf. Given the uncertain future availability of these shoes, I decided to pick them up. So far, I am extremely happy with this model, I really love the boat shoe vibe that they give off and the detail work on them is really fantastic.
Additional pictures are available after the break.
The following pictures was from their maiden voyage.