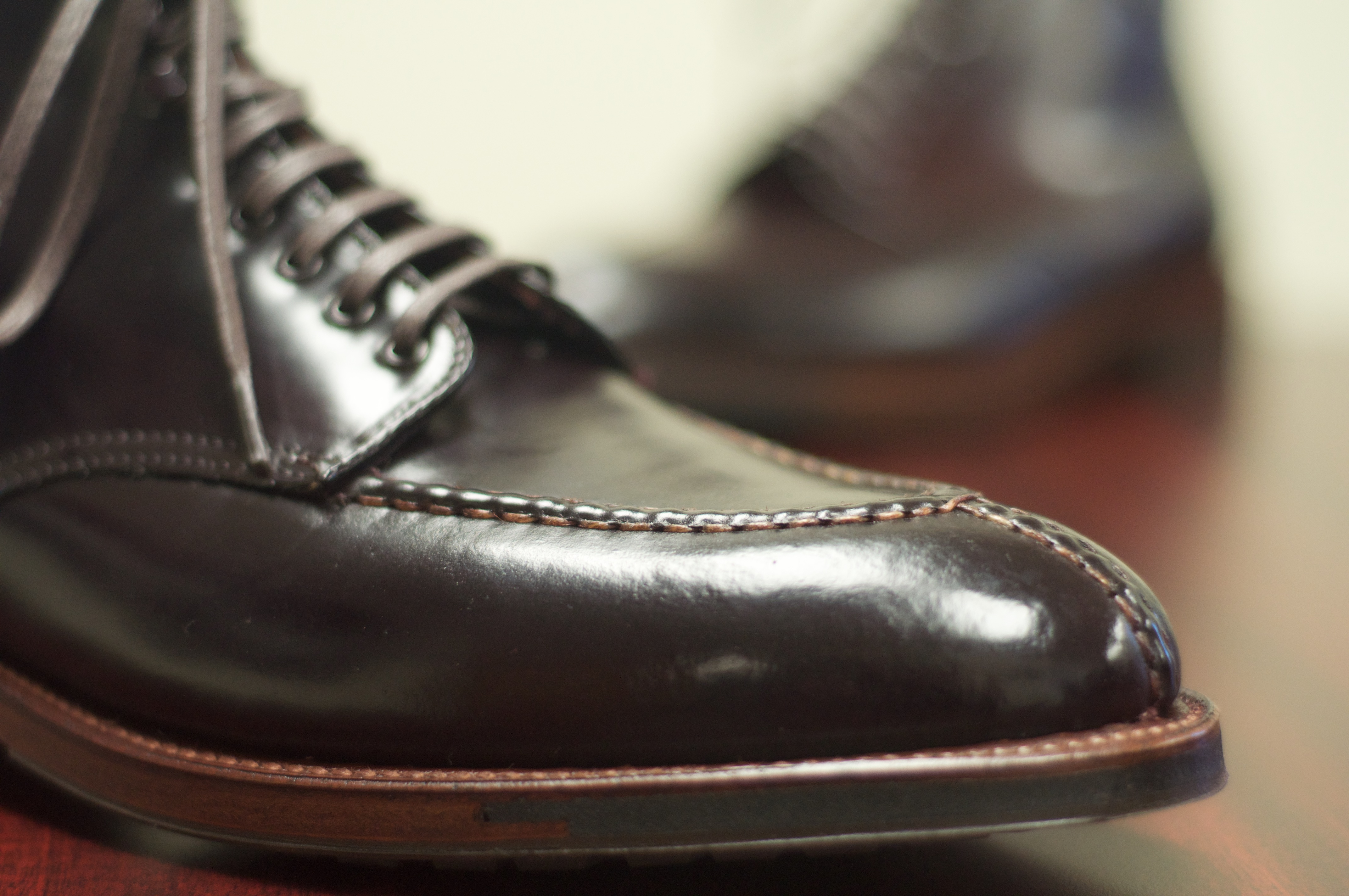 Alden Color #8 Norwegian Split Toe Boot
At this point in time, I think that the Norwegian Split Toe design, is probably my favorite of the Alden patterns. Frankly, I have no clue what is Norwegian about the Split Toe. I normally hear Norwegian referring to the style of welting. The split toe design is also the most time consuming for Alden to produce. The NST pattern is great on a wide variety of patterns from Bluchers to Boots to Monks to Loafers. When the NST pattern is put on an Alden Boot made around a heftier lasts, such as the Trubalance, Barrie, or 379x Last, it is referred to a Tanker Boot.
This boot, a special makeup for Brick + Mortar in Seattle is made of Color #8 Shell Cordovan and is made around the Aberdeen Last, similar to the classic 2210. It features an Antique Edge, Commando Sole, and Speed Hooks for convenience.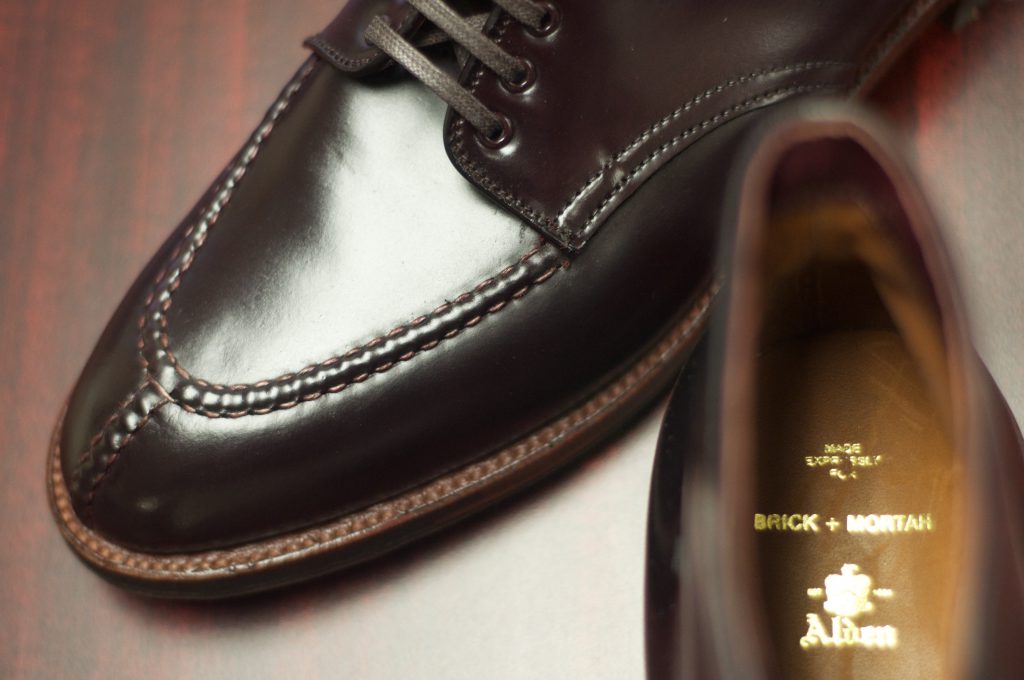 More pictures after the break…