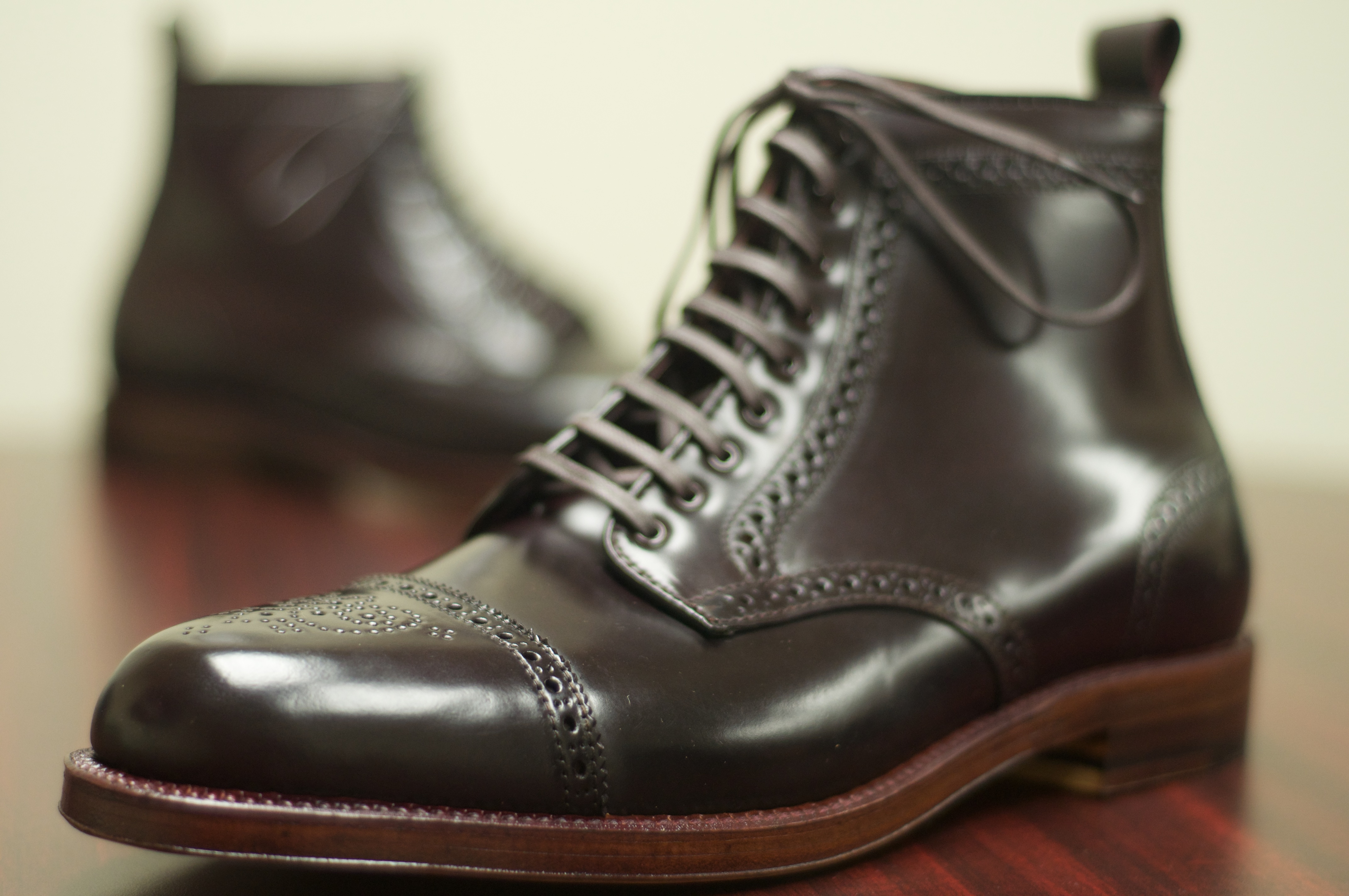 Alden Color 8 Alt Wien Boot
One of my favorite haberdasheries clearly has to be Epualet. Frankly, I first learned about Epaulet through my Alden brand discovery and outreach, but Epualet has become a lot more to me than just an Alden retailer. If you follow my Instagram feed, you will quickly realize that I wear more Epaulet slacks and trousers than any other brand. With that said, I am always excited to get back to my Epaulet roots, through their fine Alden footwear.
I would say that the quintessential shoe or boot from Epaulet has to be their Alt Wien line of shoes. The Alt Wien is essentially a Semi-Brogue pattern done on either a Boot or Blucher. Mike at Epaulet loves the Alt Wien pattern and has done it in as many different materials as I can pretty much think of. The King of the Alt Wien has to be the Shell Cordovan variant. This would make this particular model, the Color 8 Alt Wien Boot, the king of kings.
This Boot is made around the fit friendly, Barrie Last and features the amazing tan "antique" edge dressing. The Boot has a Flat, 360 degree welt and a leather outsole. For ease and convenience, the boot has Pull Tabs. This boot is very versatile and can be easily paired with nice Denim upto Slacks.
More pictures of these beauties after the break.