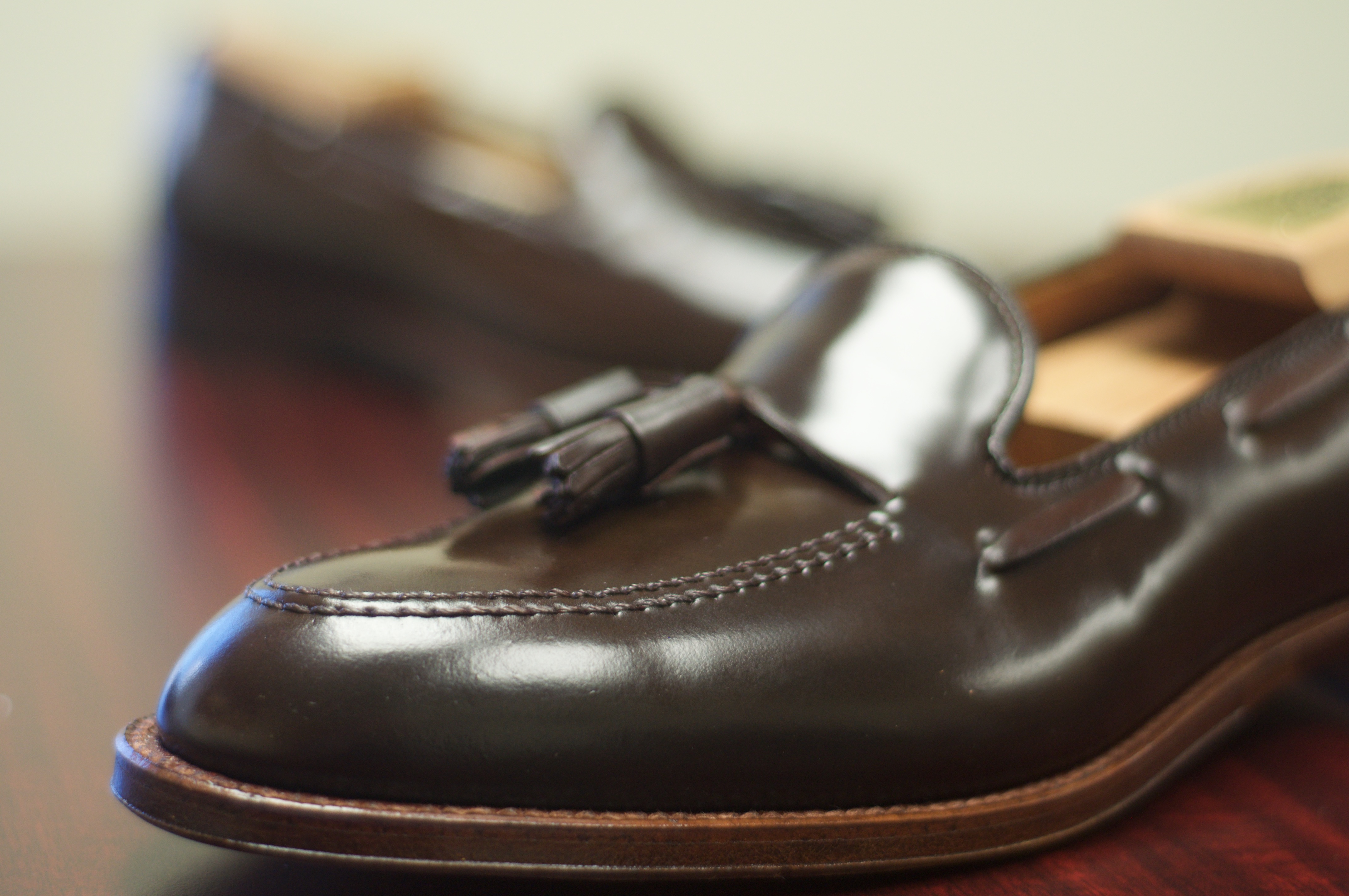 Alden Cigar Shell Cordovan Tassel
The Alden Tassel Loafer. It is hard to beat the original. I absolutely love this model. My very first pair of Alden's was the Color #8 Tassel Loafer. It fits me tremendously, when I get my perfect size, 11B. The balance of this shoe with the Last, the Shape, and the Mustaches (as my wife loves to call them) is unparalleled by anyone else.
So, how can you improve upon the Tassel Loafer? Well, first make it out of Shell Cordovan! Second, make it out of an Exotic Shell Cordovan! In this case, it was made in Cigar Shell Cordovan. This is a special shoe made for Harrison's Ltd. which is located just outside of Birmingham, Alabama. Its an absolutely lovely store in a ridiculously cute part of town, if you ever have the chance to swing by.
This Cigar Shell Cordovan shoe features the timeless Single Leather Sole and has the beautiful pairing of the Antique Edge Dressing. An instant hit, pictures are below.