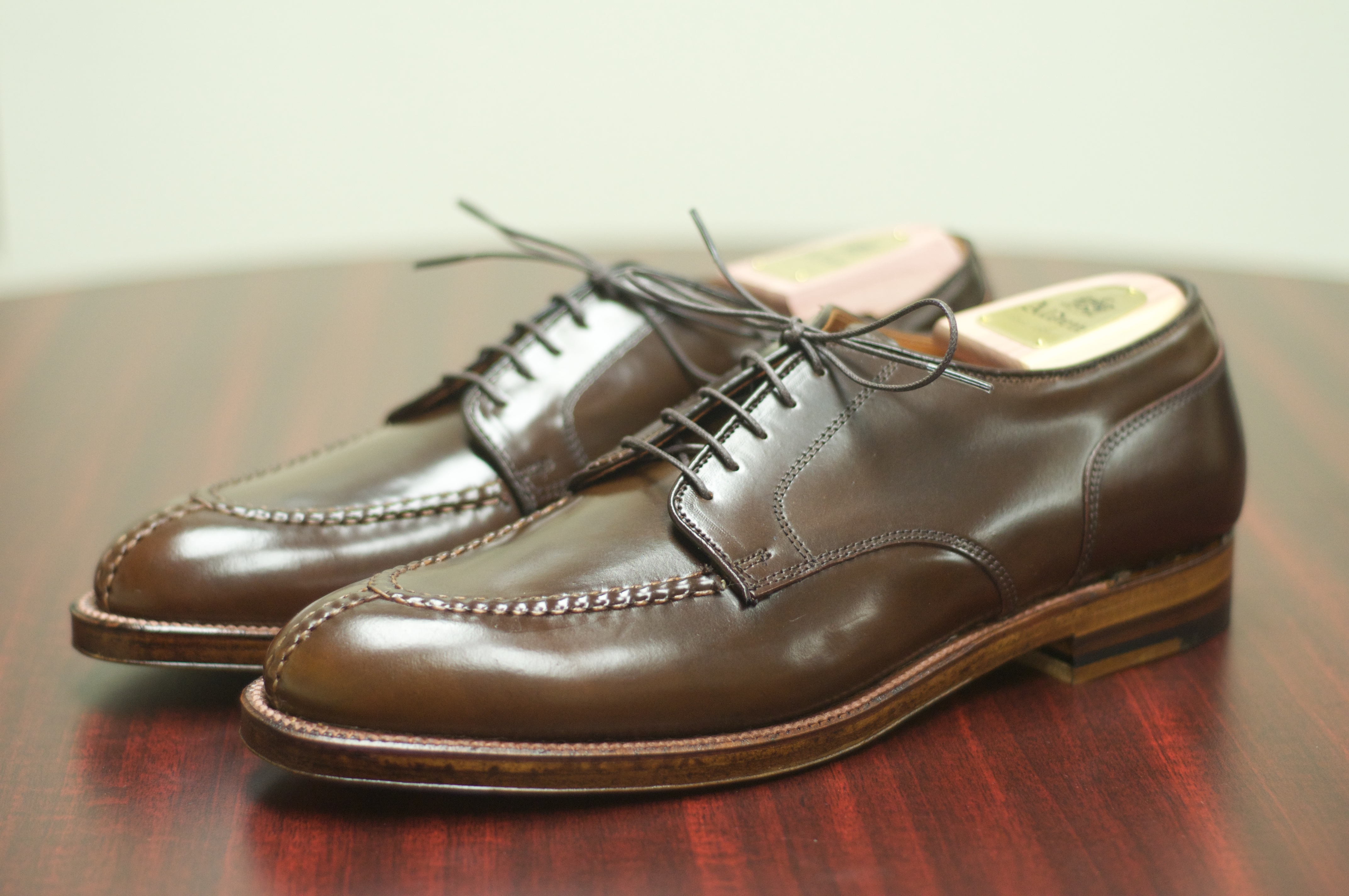 Alden Cigar Norwegian Split Toe Bluchers
Alden's Norwegian Split Toe (NST) design is just truly beautiful and provides a lovely handmade look to their models. They offer the NST design on a variety of different models and Lasts.
This special makeup, from Leffot in New York City, is based upon Alden's absolutely classic 2210. It is made out of Alden's Cigar Shell Cordovan around their Aberdeen Last. It features the Double Leather outsole edged with Alden's highly sought after Tan "Antique" edges. This blucher has a 270 degree, flat welt. This NST Blucher has one of the lightest shades of Alden's Cigar Shell Cordovan, that I have seen made in recent history. This is truly a beautiful blucher.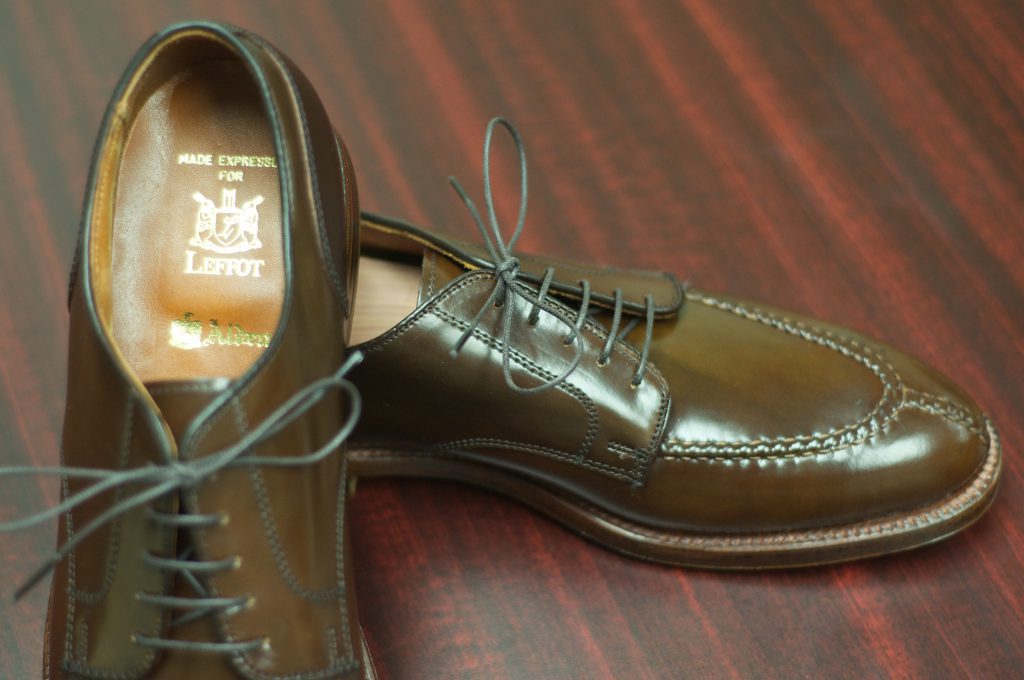 More pictures after the break…